Clair Shepardson has had a whirlwind freshman year.
It'll be capped off with a chance to represent UW-La Crosse this weekend at the NCAA Division III outdoor track and field championships, which start Thursday. Shepardson will compete in the 100-meter hurdles and she's a member of the Eagles' 400 relay team.
Shepardson, a La Crescent High School graduate, started out the year competing for Winona State University, but transferred to UW-L at the holiday break.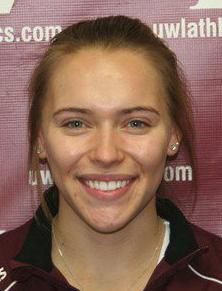 "It's been surreal, that's probably been the best word for it," Shepardson said.
She could compete all three days of the event at Veterans Memorial Field Sports Complex. Thursday, Harlos, along with Beth Harlos, Brittany Jeager and Savannah Rygiewicz, will run in their relay preliminary at 2:15 p.m.
Shepardson will then run her preliminary race in the 100 hurdles at 5:15 p.m. Friday. Shepardson, should she advance in either event, would compete in the finals on Saturday.
Shepardson's qualifying time for the 100 hurdles is 14.59 seconds, while the Eagles 400 relay time is 47.13 seconds.
She didn't expect to be a national qualifier given the difficulty of transferring colleges.
"I knew I could be performing at the level I could be, but I wasn't expecting that with how stressful it is transferring and just being a freshman in general," Shepardson said. "I put a lot of pressure on myself. Sometimes, when someone has a lot of pressure, they flourish, and it was time to reflect."
When Shepardson first arrived to Winona State, something wasn't right. She wasn't herself, and she realized that, especially after having conversations with her dad and Onalaska High School track coach Darin Shepardson.
Darin Shepardson pleaded her daughter to be more selfish. He wanted her to, "Do what you feel is right," according to Clair.
"Winona just wasn't for me; it wasn't my school," Clair said. "It's been weird but at the same time, I couldn't be any more blessed having the opportunity to be with two different teams and having that experience to fall back on. Especially being a freshman, I need that experience."
At practice on Monday, however, Shepardson wore a bright yellow jacket on a cloudy, misty day and laughs could be heard halfway across the stadium as she and her 400 relay teammates were warming up.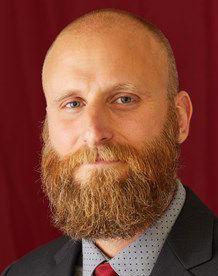 "It was almost immediate," Eagles coach Nickolas Davis said of how well Clair became acclimated to the team. "Clair is very outgoing, very bubbly. It's totally fun to be around her and to coach her."
There's more to Clair than just her colorful personality.
"Clair is strong and an explosive athlete," Davis said. "She has some technique with the hurdles to clean up. She's gotten better and her times have dropped as she has gotten better."
Shepardson isn't the only national qualifier on the women's team who has competed elsewhere at the collegiate level.
Amanda Wiebke, an Onalaska High School graduate, spent last year at the University of Northern Iowa.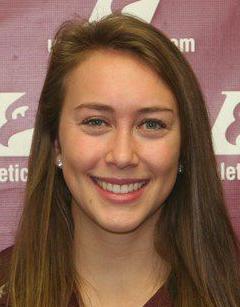 Wiebke will compete in the hepathlon, an event comprised of seven different events. The hepathlon portion will start at 10:40 a.m. Thursday.
Wiebke's reason to transfer from the Cedar Falls, Iowa, university to La Crosse were similar to Shepardson. She didn't think the school — with an enrollment of about 12,000 — was a good fit.
"The track program, and the school in general, I didn't feel like I belonged there," Wiebke said. "Coming here, I had a lot of high expectations. The track program, my teammates and my coaches, it's been above and beyond my expectations. Everyone (here) is so supportive."
Two of Wiebke's events that she's seeded highly in are the javelin and the long jump.
Her seed mark in the javelin is 95 feet, 4 inches, and she has a long jump seed mark of 16-10.
"She bought into the team, and that's why she had a lot of success," Davis said.