As a defensive mainstay for the Viterbo University volleyball team, senior Adrianna Reinhart knows just how important it is for an attack to be balanced.
If opponents have one — or even two — hitters that the V-Hawks can give most of their attention to, they can send multiple blockers to the net and align the rest of the defense accordingly. That, in turn, makes the Caledonia High School graduate's job in the back row much easier.
So what is Reinhart's perspective on Viterbo's offense, which can give swings to the likes of seniors Maya Roberts, Miah Garant and Katie Frohmader or junior Kenzie Winker and sophomore Grace Rohde?
"We have four or five of those hitters, so teams can't really key on just one single person," Reinhart said. "We end up getting splits in the block, and that's how they get it done."
"I'm just here to watch," she added with a laugh.
That balance has helped the team get off to a blistering start to its season; the V-Hawks jumped up six spots to No. 3 in the NAIA Coaches' Poll this week and entered Wednesday night's NSAA opener against Waldorf (Iowa) with a 16-1 record.
And Viterbo has no intention to slow down.
"We've just got to work on the process side of things, get as good as we can be," said V-Hawks coach Ryan DeLong, who is in his 17th year leading the program and earned his 500th career win earlier this month. "Obviously, we don't want to peak right now. So we're playing really good right now, but our challenge is to continue to get better — and we know the other teams are going to get better."
Part of Viterbo's success, DeLong believes, can be attributed to this past spring, when the team erased a poor fall by going 11-1 before advancing to pool play at the NAIA Championship. The V-Hawks have maintained that momentum this fall with essentially every key contributor back and have received a boost from Garant, who returned after missing last season with an ankle injury.
Roberts averages 3.61 kills per set to lead the attack — which, as a whole, boasts a hitting percentage (.273) that ranks eighth in the country — while Winker (2.78 kills per set), Garant (2.62) and Frohmader (2.37) are also reliable options.
"We push each other in practice every day," said Winker, a Holmen grad. "Me, as a hitter, I want to be just as good as, like, Maya — who gets all of our kills in every game. Just being alongside other people who are pushing us to be better, then we want to get better as a team."
DeLong also spoke highly of Rohde (1.8 kills per set), while noting the chemistry between Viterbo's hitters and setters Abbey Johnson (6.66 assists per set) and Lauryn Sobasky (4.93) has continued to grow. And he's quick to mention that the defense — from Reinhart (3.86 digs per set) to freshman Kenidi McCabe (2.11) — has done its part.
"Maybe our best combo of defensive players that we've had in a long time back there," DeLong said. "... I think if one (offense or defense) is off, the other one's on. And vice versa.
"But, fortunately for us, they've both been on most of the time."
That's led to nine wins over Top 25 teams, including straight set victories over previously Nos. 1, 4 and 5 teams in Missouri Baptist, Park (Mo.) and Dordt (Iowa). The V-Hawks' only loss came in four sets to Midland (Neb.), which now sits atop the rankings.
"It definitely gave us more confidence," Winker said of beating highly ranked opponents. "... Now that we can show ourselves and other people that we're one of the top teams in the nation, it's just more confidence for us on the floor and in what we do every day."
With plenty of season remaining, Viterbo knows it can't afford to become complacent as it works toward its goals, which include a conference title. The team experienced last fall — winning just two of its eight games — what can happen if it loses focus.
But the V-Hawks have the talent to qualify for their eighth straight NAIA Championship, and Reinhart is confident the team won't need another wake up call.
"I think all of us that were here last year were like, 'OK, this is our year to get it done,'" Reinhart said. "Especially the seniors that were supposed to graduate but were able to come back. (It's) like a last chance for us.
"So we just want to make sure that we really get it done this year and hopefully get that national championship, is our biggest goal."
Volleyball: Viterbo vs. Jamestown
Jamestown vs Viterbo NAIA Volleyball
Jamestown vs Viterbo NAIA Volleyball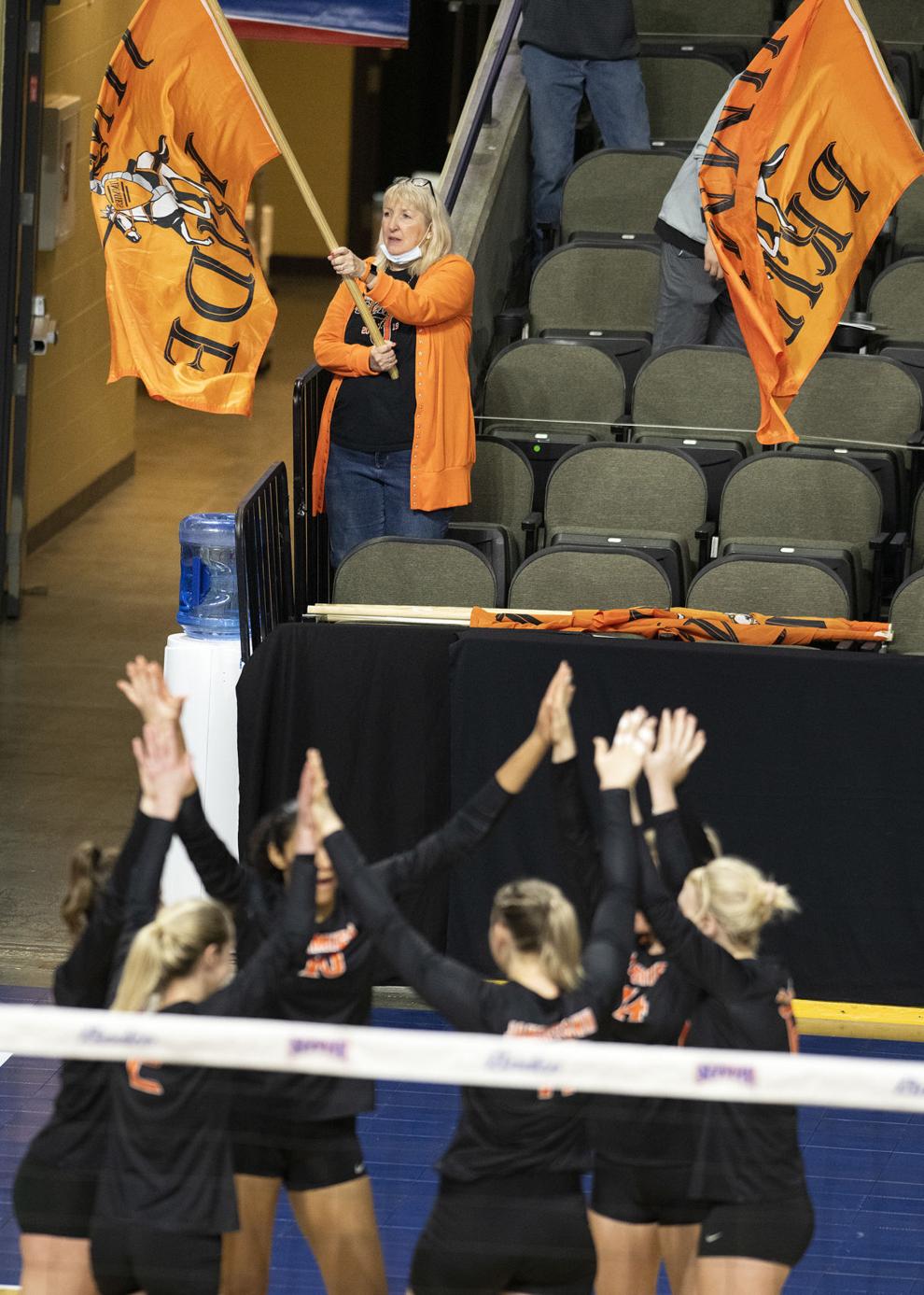 Jamestown vs Viterbo NAIA Volleyball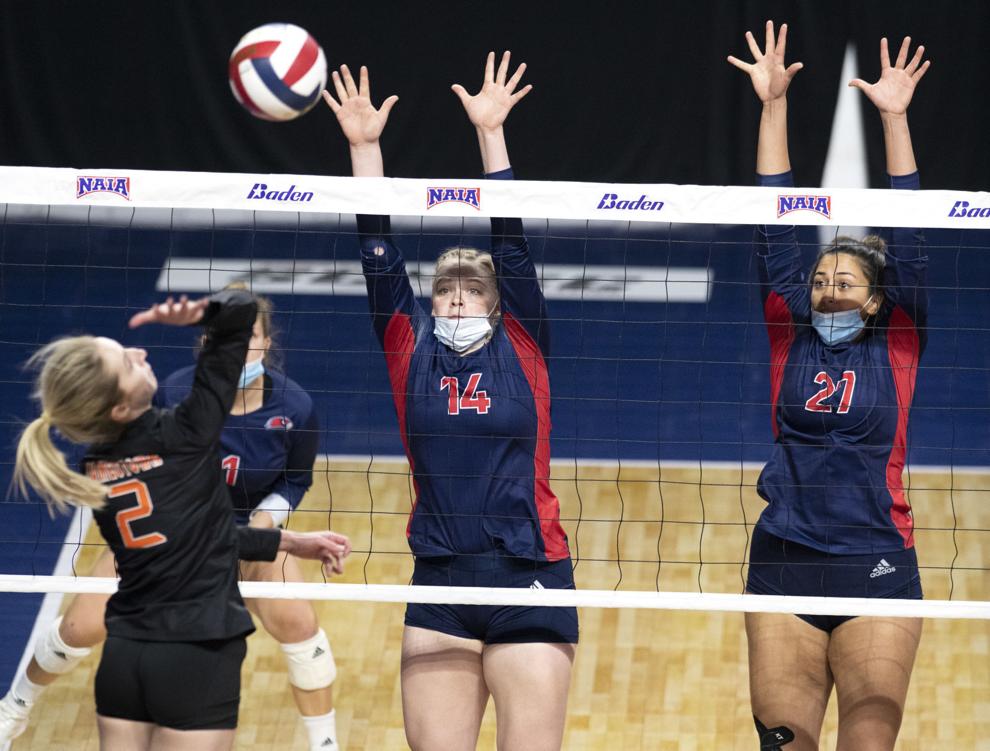 Jamestown vs Viterbo NAIA Volleyball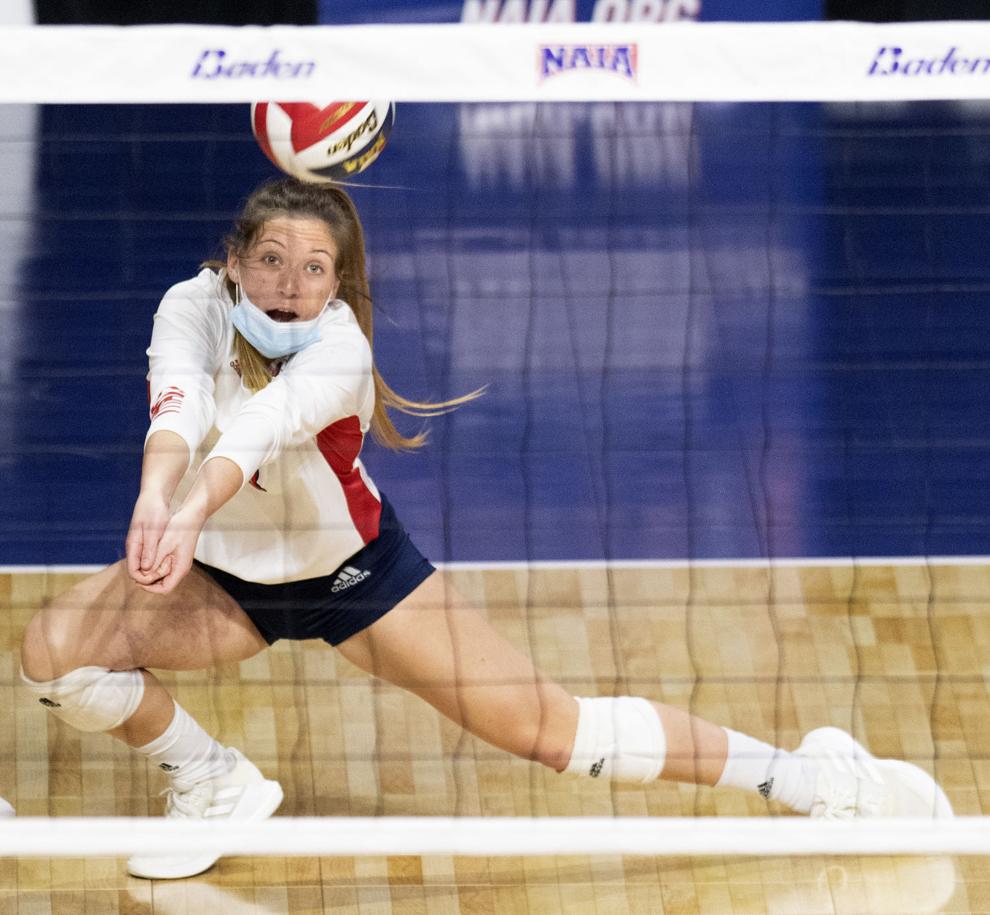 Jamestown vs Viterbo NAIA Volleyball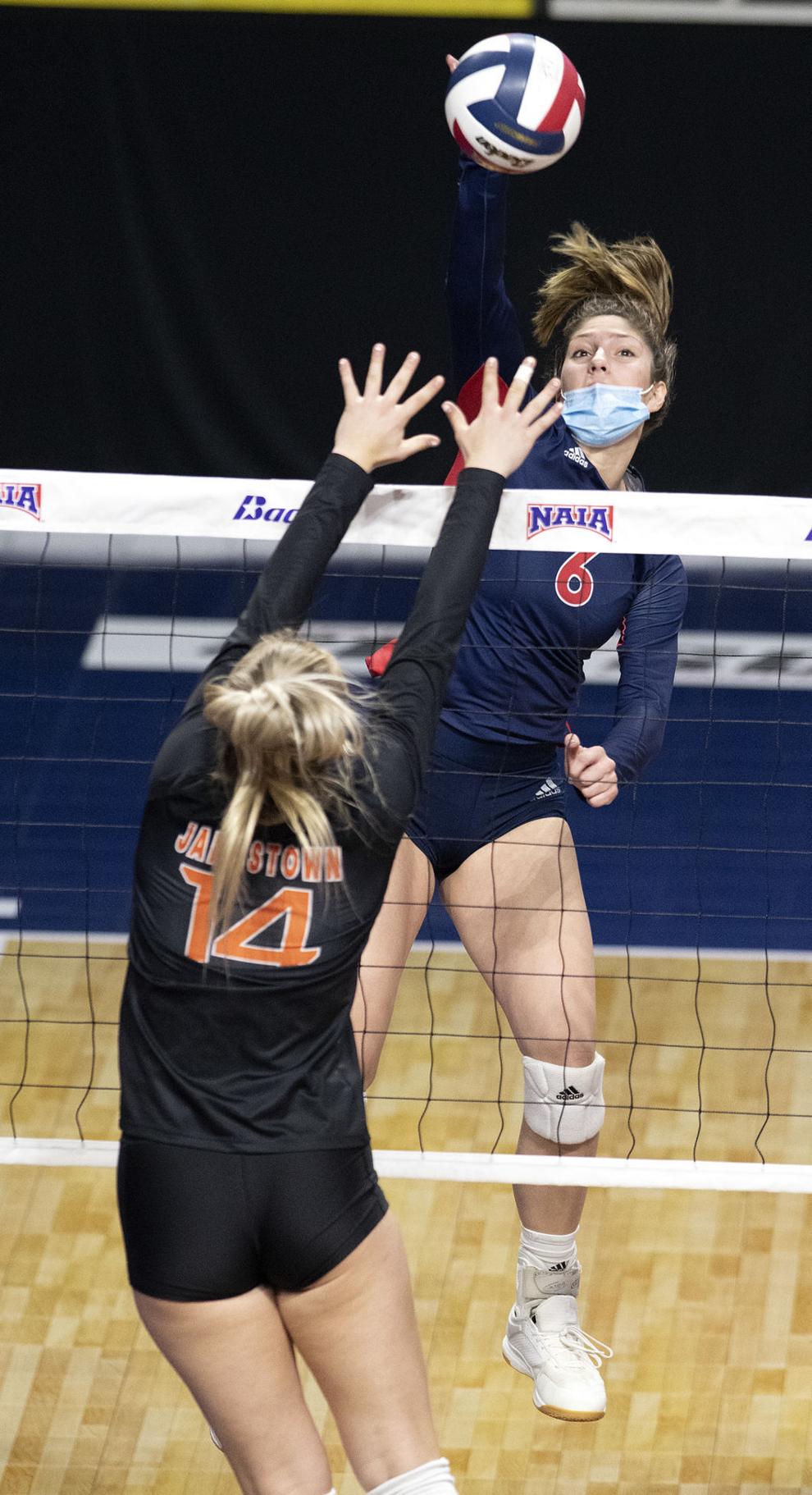 Jamestown vs Viterbo NAIA Volleyball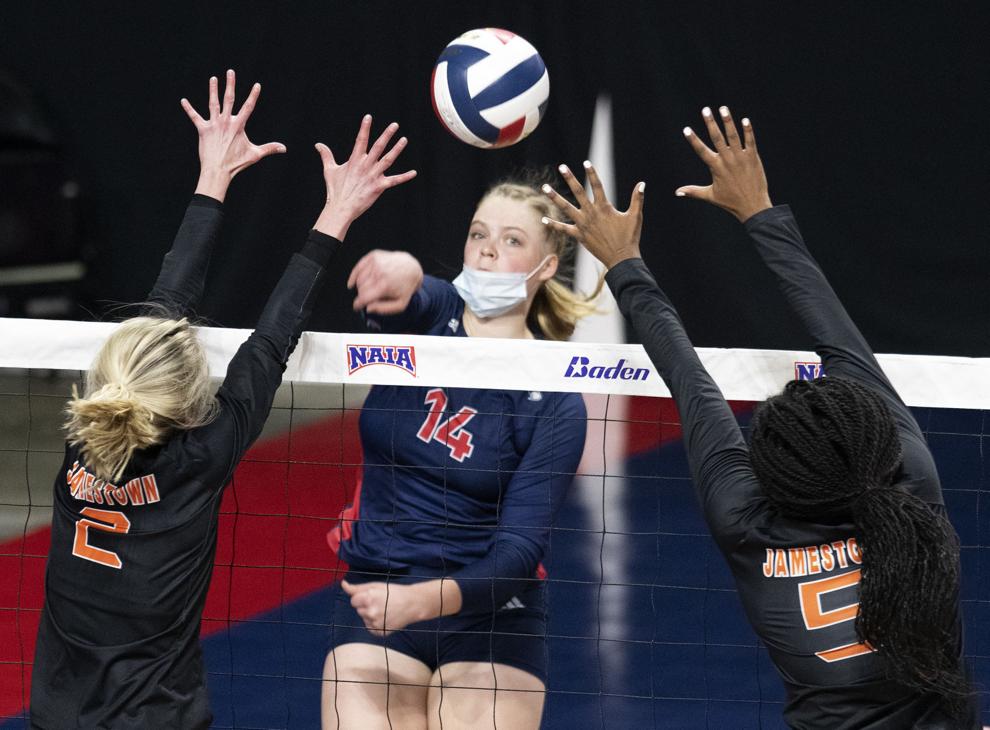 Jamestown vs Viterbo NAIA Volleyball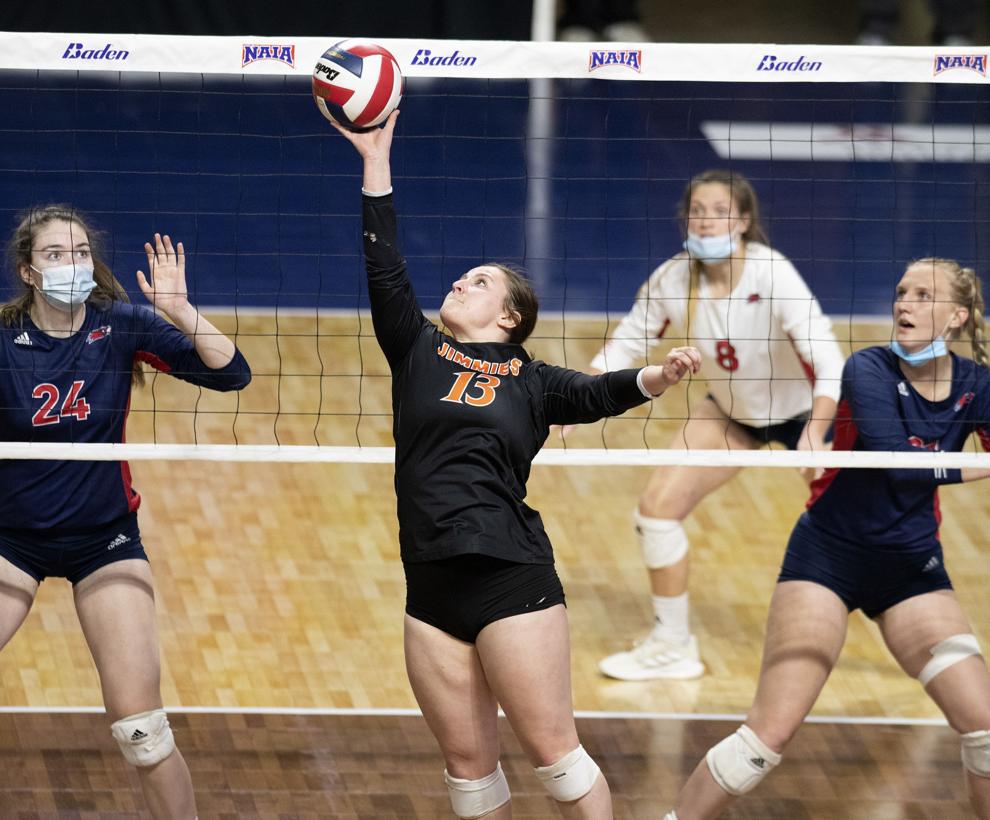 Jamestown vs Viterbo NAIA Volleyball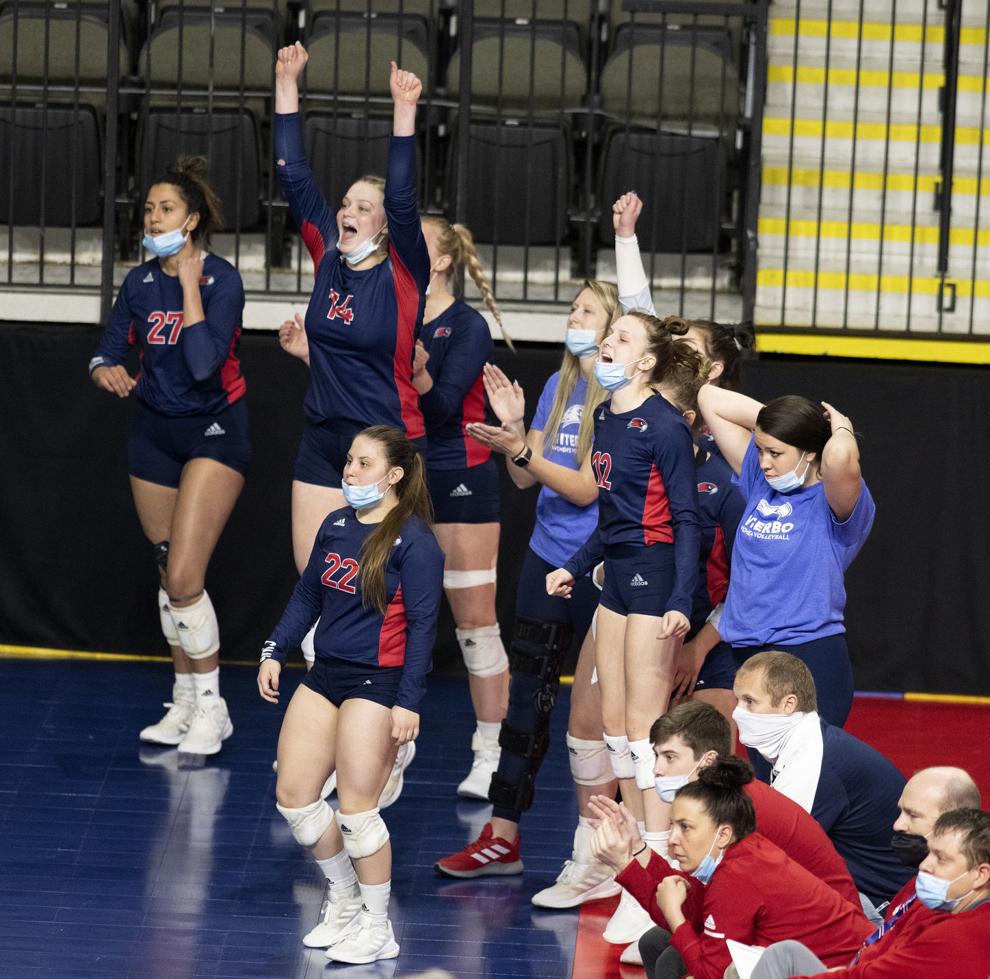 Jamestown vs Viterbo NAIA Volleyball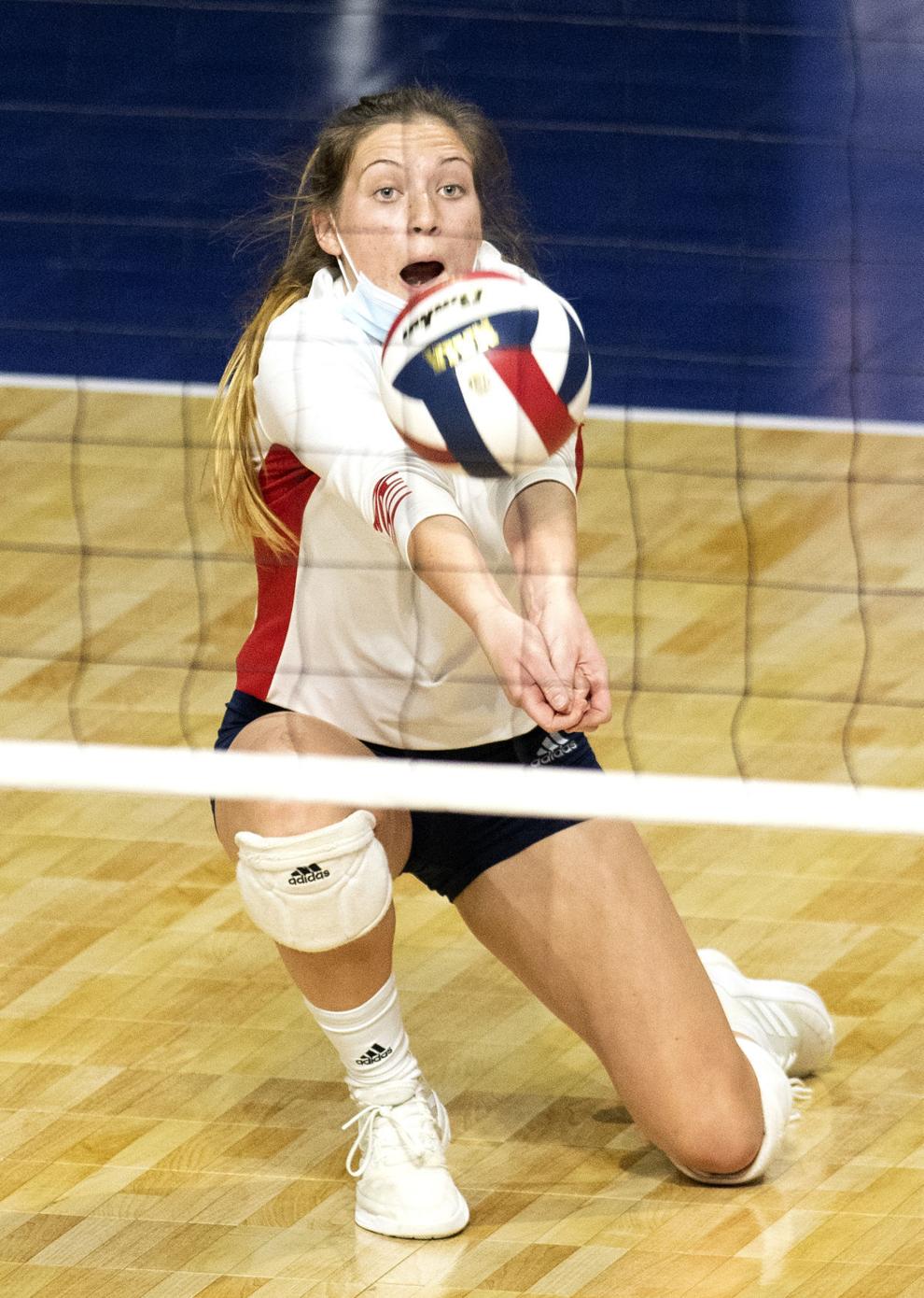 Jamestown vs Viterbo NAIA Volleyball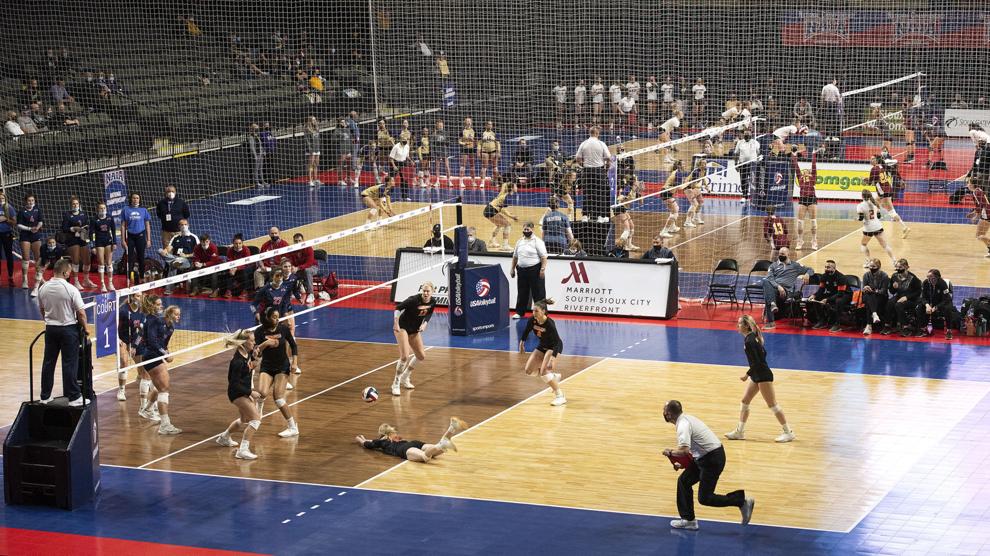 Jamestown vs Viterbo NAIA Volleyball