What will life be like without the Big Three?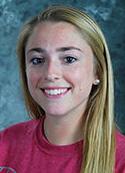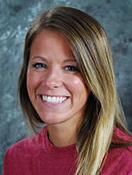 How will the powerhouse Viterbo University volleyball team move forward without Natalie Geidel, Amelia Grahn and Baylee Gross? Those three, each of whom earned NAIA All-American honors on Tuesday, were the cornerstone of a program that compiled a 160-19 overall record and four national tournament appearances over the past four years.
A fourth member of that senior group and an All-American herself, Siera Skow, suffered a season-ending knee injury during the regular season, but received a medical redshirt and will be back in 2018.
The answer, if you're Viterbo coach Ryan DeLong, is simple: reload.
Remember, this team has several standout freshmen, including the M&Ms in Maya Roberts and Miah Girant, returning along with Sparta High School graduate Aubrey Aspen, who had a strong season, and even stronger postseason, and earned honorable mention All-American recognition.
"They have had one heck of a run," DeLong said of his seniors. "Four national tournaments, three Final Fours, never lost a conference match, never lost a match at home in four years.
"And the individual numbers they have put up, mostly against Top 25 teams, and having almost always been in the Top 10 (national team rankings), it has been an incredible run."
Viterbo, which just finished a 39-2 season where it advanced to the NAIA national semifinals, went 5-1 at the national tournament in Sioux City, Iowa, where it rode the powerful hitting of Geidel, a 6-foot-2 middle hitter from West Bend, Wis., along with the setting, defense and leadership of Grahn, a 5-10 all-around talent from Madison La Follette High School.
Gross, a 5-4 defensive dynamo also from West Bend, was able to dig up spikes that she had no business getting to time after time. She finished the season with 681 digs, which ranked 22nd in the NAIA.
"We keep pushing the envelope. When we first started (13 years ago), we wanted to put volleyball on the local radar and then put Viterbo on the map, as far as being regionally, then nationally competitive," said DeLong, who team was ranked No. 1 for a time this season and spent much of the year at No. 2.
"These four (players), to be sure they put us in a spot where we have been able take us a little bit farther the last four years. We keep getting back to nationals and keep getting better.
"We keep putting ourselves in a position where you have been there before, and at some point you hopefully make it over the top."
Geidel, who earned first-team All-American honors for the third consecutive season, led Viterbo in nearly every offensive category this season. She finished with 633 kills while hitting .383 on the season. Her 4.7 kills per set ranked third in the NAIA.
She brought her best against the best, finishing with a tournament high 102 kills in six NAIA national tournament matches. Her hitting percentage at the national meet (.383) was the fourth-best.
"We have a very passionate group of seniors, it has just been so much fun to coach them," DeLong said. "They have been tremendous for us and you can see the passion they have, like they want to play volleyball forever."
Grahn might be the hardest to replace, as she finished the season with 1,642 assists this season, including an NAIA best 11.6 per set. Grahn, a two-time first-team All-American, was another coach on the floor, DeLong said, as she had a complete understanding of the offense and how to make it a highly efficient, powerful machine.
"She makes our team go. She just understands the offense so well," DeLong said of Grahn after a regular-season match. "I feel fortunate to watch her play. It is just fun to sit back and watch her run the offense.
"Meils is special. There are not many people out there like her.
"You just don't replace Meils overnight. She is the whole package and we are blessed to coach her every day."
DeLong has several setters on the roster, including TeriLynne Budreau, a junior from Allouez, Mich., and Chloe Jakscht, a sophomore from East Troy, Wis. In addition, one of the area's top high school setters, Adrianna Reinhart from Caledonia, has committed to Viterbo for the 2018 season.
In other words, Viterbo's run doesn't appear to be ending anytime soon.
"We are have a young, athletic group that I think will have a lot of success over the next few years. Right now we are sad that those three — Natalie, Meils and Baylee — are gone, but with Sierra coming back next year, that is a huge piece of the puzzle," DeLong said. "It was bad luck for this year but good luck for the future.
"We are in a good position. It is pretty special what has happened. The community is very special to us and we have a great opportunity at Viterbo. We are grateful for the support the administration, the fans and our community have given us."