The WIAC football landscape has a familiar name at the top of the preseason projections in UW-Whitewater, and UW-La Crosse's rise to conference contender status seems to be set.
But the rest of the conference is wide open. Here's a look at Week 1 around the conference.
Stevens Point at No. 17 John Carroll (Ohio), noon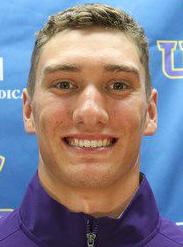 The Pointers came on at the end of last season, winning two of their final three games, including a stunning upset of No. 10 Oshkosh. However, Stevens Point will need to replace a bevy of its best playmakers.
Receivers Steve Herra and Christian Almonte both graduated, and the Pointers split time at QB last season between now-senior Matt Urmanski and now-sophomore Max Herro. Herro offers more of a rushing threat, which will be useful against a JCU defense that allowed just 67.2 yards per game rushing last year.
The Blue Streaks made the playoffs last season after going 9-1, but bowed out in a 23-20 loss to Randolph-Macon. Lead running back Michael Canganelli is back after tallying 1,293 yards and 17 touchdowns rushing, and 274 yards and a score receiving.
No. 3 St. John's (Minn.) at Stout, 1 p.m.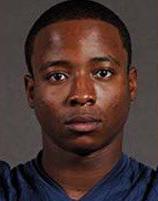 The Blue Devils start the year with a pretty daunting task — slow down last season's Gagliardi Trophy winner Jackson Erdman and the Johnnies.
Erdmann averaged 265.4 yards per game last season and threw 47 touchdowns in a season that ended in the third round of the playoffs against eventual champion Mary Hardin-Baylor. Erdmann will need to find a new top target this year, as Will Gillach graduated after catching 17 TDs.
Levy Hamer was one of the best freshmen in the conference last year for Stout, which finished 5-5. Hamer had 997 receiving yards en route to a second-team All-WIAC selection, along with being a strong kick returner. How the Blue Devils scheme Hamer open this year will be key.
East Texas Baptist at Platteville, 1 p.m.
Platteville won a 59-44 shootout last season to start the year, but the Pioneers' season took a turn midway through as injuries mounted. The Pioneers lost their final five games of the season.
Mark Johnson and Tim Jansen graduated from Platteville's talented receiving corps, and while 6-foot-7 target Donald Allender had four TDs last year, he only had 29 catches. Who steps into those roles in Platteville's pass-heavy scheme will determine its success this season.
ETBU finished 6-4 last year, but its defense never turned in a good performance against a good team. It allowed an average of 409.5 yards per game, so another high-scoring game is to be expected.
Loras (Iowa) at Eau Claire, 1 p.m.
The Blugolds are an intriguing team to watch this season.
You have free articles remaining.
Register for more free articles.
Stay logged in to skip the surveys.
Wesley Beschorner takes over as coach after serving as the QB coach at Division I Maryland, and will try to give a spark to an offense that averaged 18.2 points per game last season. He'll need to do so with new talent, though, as the Blugolds lost their top running back, quarterback and receiver from a year ago.
Eau Claire will lean on a defense to start the year, and it had impressive showings last year, including knocking off Oshkosh 20-14 and Platteville 40-16.
Loras scored a good amount (33.1 ppg) in a 4-6 year last season, but they weren't careful with the ball, giving away 22 turnovers. Look for the Blugolds to pounce on those chances.
Carthage at Oshkosh, 1 p.m.
The Titans are receiving votes in the d3football.com poll, but need to find answers offensively to get back to being conference- and national-title contenders.
Oshkosh QB Kyle Radavich struggled with consistency in his sophomore campaign, especially when injuries along the offensive line made his protection spotty. He'll need to up his game for the Titans, who are playing 10 D-III opponents.
Carthage lost a trio of one-score games in a rugged CCIW last season, and lost Lafayette McGary at running back, who had 1,057 yards and 11 touchdowns. Junior QB Billy Dury is back, though, and will look to avenge a loss against Oshkosh last season in which Carthage had a chance to score the winning touchdown before Dury threw a pick-six on the final play.
Dubuque at No. 4 Whitewater, 2 p.m.

The Warhawks have weapons in the backfield and at receiver, but who's going to get them the ball is still a question.
Butler transfer Zach Oles and Lindenwood transfer Max Meylor battled for the spot through training camp, and both will be used, according to comments coach Kevin Bullis gave the Daily Jefferson County Union. Oles offers more of a dual threat, but with an experienced line and do-it-all running back Alex Peete in tow, the offense might be better suited for Meylor's arm.
Sparta High School graduate Ryan Wisniewski is back after leading the Warhawks in receiving yards (696) and TDs (8).
The Warhawks have something to prove defensively after losing a talented and senior-laden group from last season, but so many of their younger defensive players got snaps during blowouts last season, the varsity stage won't be too big.
River Falls at Minn.-Morris, 6 p.m.
River Falls has experienced players coming back across many key positions on offense, including quarterback Ben Beckman and receiver Alex Herink, but putting it all together has been an issue for the Falcons.
Last season, the Falcons gave away 25 turnovers, converted just 33 percent of their third-down chances and were the most penalized team in the conference with 78 total flags costing them 70.2 yards per game.
If River Falls can clean things up, it has the players to stay in games and should be able to handle the Cougars, who were 3-7 a year ago.