WINONA — Jordyn Kleman gives the Winona State University softball team a chance to win every time she steps into the pitcher's circle.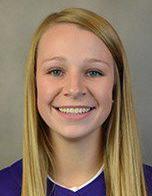 The sophomore pitcher and Logan High School graduate is 16-1 and has been a catalyst for the Warriors in a successful season that includes a 37-5 record with four games remaining.
They are ranked No. 7 in the most recent NFCA Division II rankings and have lost only twice in Northern Sun Intercollegiate Conference play by a combine three runs.
Having a pair of dominant hurlers in Kleman and senior teammate McKenna Larsen (12-4) is key for WSU, who win with pitching and defense.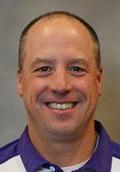 "Over the last 18 years I've been here, that has really been the secret — pitching and defense," coach Greg Jones said. "As offensive as this league gets, you might get beat a couple times, but as long as you've got an opportunity to win because of your pitching, it helps you go a long way."
Kleman, who helped the Rangers win a WIAA Division 2 state championship as a junior, blew away the NSIC on her way to winning the NSIC Freshman of the Year award last season. She posted a 20-8 record with three no-hitters, 11 shutouts, 21 complete games, and a team-high 185 strikeouts. And she's been even better this year.
In the final week of the regular season, Kleman leads the conference in strikeouts with 117 including a conference-high 36 looking. She has a 1.73 ERA, seven shutouts and 14 complete games including back-to-back shutouts on the road last weekend against Minot State and University of Mary.
"I was really motivated to work in the offseason and the preseason," Kleman said. "I wanted to improve from last year to this year, so I've developed better control and worked on making each of my pitches better."
Jones said the biggest year-over-year improvement for the sophomore pitcher has been in her ability to utilize her entire repertoire of pitches. While she certainly wasn't a one-pitch pitcher as a freshman, she has built more confidence in her other pitches which allows her to keep hitters off balance.
"I can throw any of my pitches in any count," Kleman said. "We've developed it so that more of my pitches can be a strikeout pitch."
Jones added: "Now we don't have to rely solely rely on her riseball, which has been one of her best pitches. We can go in, we can go out, she can change speeds and still go off."
Kleman's second-year improvement is the result of a lot of hard work in the offseason and preseason. Her coach says she is the type of player that never wants a day off. She wants to be in the bullpen working on her craft every single day.
"I feel more like sometimes we have to hold her back because she's never going to cut back herself," he said. "She wants to keep going. Like all pitchers, they're perfectionists. They all want to be perfect all the time. So we have to talk her out of that and just control the moment."
While Kleman has traveled a great deal this season — the Warriors have only played four of their 40 games this season at home — she doesn't have to travel far to make it back home.
She appreciates being so close to her hometown of La Crosse, where she set all a barrage of records and was the WIAA Division 2 Softball Player of the Year in 2015 and won a state title at Logan High School.
"It was definitely a big part of my decision when I made the choice to stay close to home," Kleman said. "But I didn't realize how important it was until I got here. I realized how much I really do love being close to home. I'm happy with the decision.
"Having your family be able to come to your home games or to be able to run home on the weekend if you need to. It feels like home here. It's home away from home."