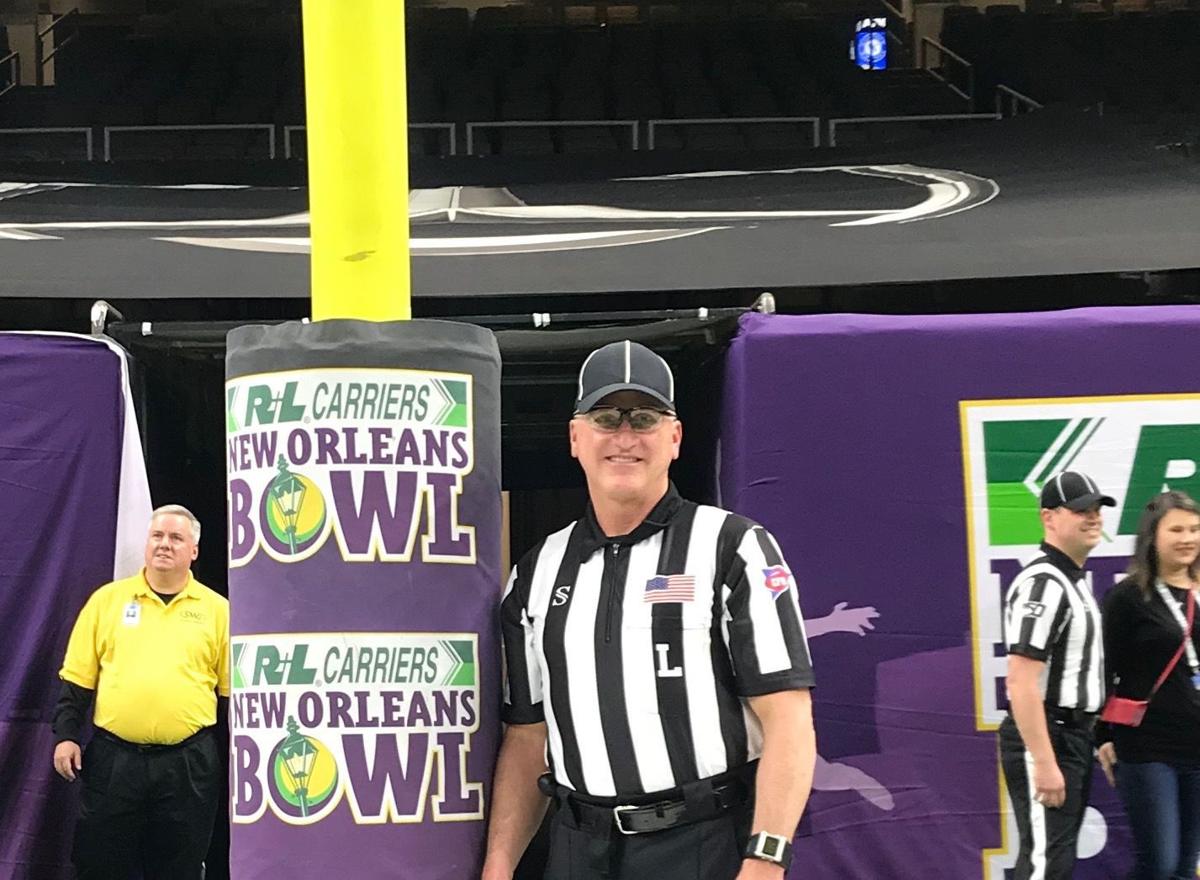 Gary Jagodzinski's career as an official started innocent enough.
The Holmen resident simply wanted to stay involved in athletics in some form, as well as follow in the footsteps of his father, who was an official for many years. He remembered all the good times he had when he was a kid, watching his father officiate while he munched on nachos in the stands. He enjoyed every minute of it. So Jagodzinski decided that putting on the zebra stripes was something he wanted to do.
But never in his wildest dreams did he think it would take him this far.
Officiating has taken him all over the country. This year, his season started in front of 100,000 people in Happy Valley at Beaver Stadium, where Penn State hosted Idaho, and his season was capped off in New Orleans at the New Orleans Bowl, where Appalachian State knocked off UAB. Sometimes, Jagodzinski has to pinch himself to give himself a reminder that he isn't dreaming.
"I have been in just some unbelievable venues," the 55-year-old Jagodzinski said. "Those places when you stand there during a timeout or after a score and you look around and the stands are full of people, blue sky in the background, and it's like, 'I am so lucky.'
"Just to be physically capable of doing this and to be given these opportunities that I never ever dreamt of when I first started."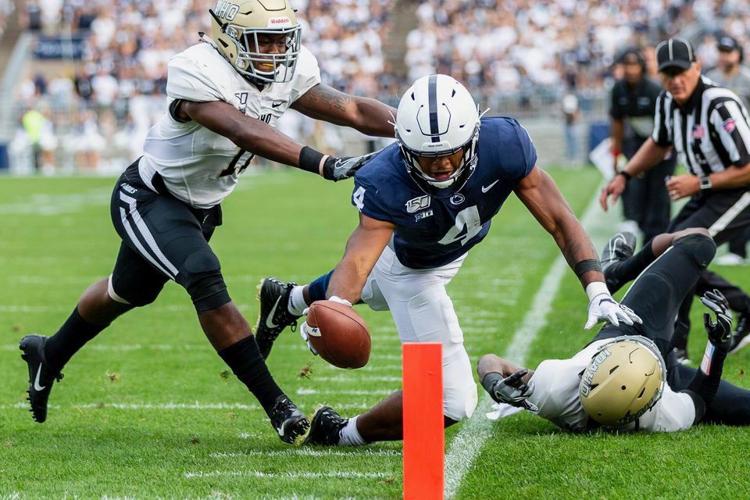 Jagodzinski started officiating in 1994. He remembers his first assignment like it was yesterday: an Onalaska junior varsity football scrimmage.
"I had no idea what I was doing," Jagodzinski said with a laugh.
But it was a start, and soon Jagodzinski was a regular underneath the Friday night lights. But he wanted to do more. He thought, "How do I get involved in the college game?" He called the WIAC, and they told him to go to their coaching clinic in Stevens Point.
Jagodzinski admitted it was a little intimidating and found himself on the outside looking in to start, but that's when Pat Hammond, another official, came up to him. Hammond was a longtime crew chief and was the boys basketball coach at Eau Claire North for 26 seasons. He saw Jagodzinski and offered him a seat at a table with his crew.
"There's a real big camaraderie amongst all the officials, no matter where you go," Jagodzinski said. "... Everyone tries to help everybody in this officiating application, and Pat Hammond was no different."
You have free articles remaining.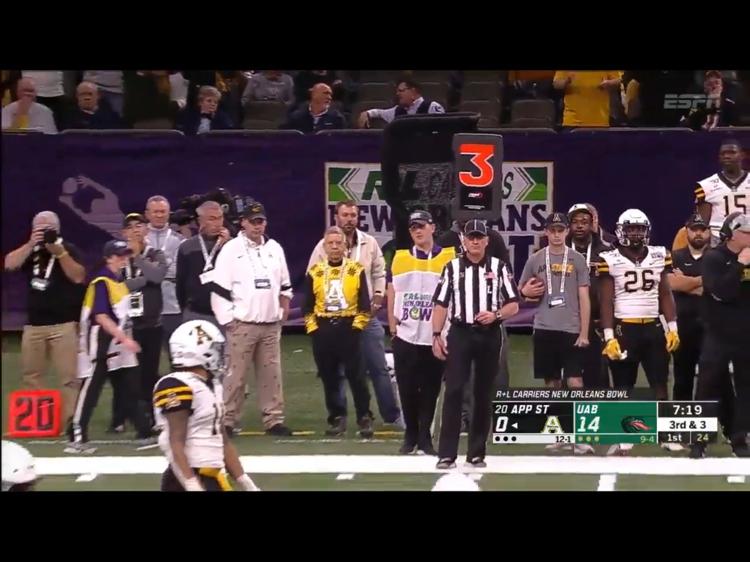 After some time, Hammond asked Jagodzinski if he was willing to come up to Eau Claire every Sunday and officiate UW-Eau Claire football's JV games. After a couple of years, Hammond had an opening on his college crew and asked if Jagodzinski would like to join. Of course, Jagodzinski said yes.
Then in the summer of 2006, Jagodzinski found himself on the sidelines during the Green Bay Packers' training camp. His brother, Jeff, was the offensive coordinator under Mike McCarthy that season. Jeff would later go on to become the head coach at Boston College and is now working for the Dallas Renegades in the XFL. But when standing on the sidelines, Bill Carollo — a longtime NFL official who was working training camp — came over to Jagodzinski and asked him how he was doing. Carollo had known Jagodzinski's father from their days reffing high school football around the Milwaukee area, and he had a question for Jagodzinski: "How would you like to ref the Green Bay Packers Family Night scrimmage with us?"
He soon found himself in front of 72,000 people at Lambeau Field. Better yet? Carollo put Jagodzinski at umpire. Back then, the umpire lined up on the defensive side of the ball, in the middle of the field, four or five yards from the line of scrimmage. That meant when Jagodzinski looked up, his gaze was directed right at the one and only Brett Favre.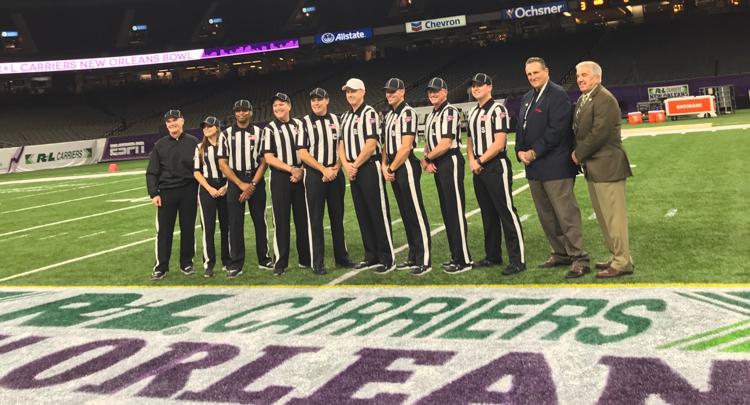 "So here you are standing out there and you see Favre, it was unbelievable," Jagodzinski said. "But again here's another example (of that camaraderie), this is an NFL referee, who sees someone who's interested and wants to learn, then provides them with an opportunity in front of 80,000 people. Very thankful."
The next year, Carollo retired from the NFL and became the coordinator of officials for the Big Ten, the Mid-American Conference (MAC) and the Missouri Valley Conference. When he was looking for officials, he once again thought of Jagodzinski. Carollo had him start with a couple of games in the Missouri Valley Conference to get his feet wet.
He was put on a crew full time as a line judge the next season. For three seasons, he worked the Missouri Valley before being promoted to the MAC, where Jagodzinski just finished his seventh season as a line judge.
"It's just been a fantastic experience," Jagodzinski said. "We have NFL officials that teach us how to officiate that help us with the rule study and film study. During the offseason and the season, they grade our games. There's a lot of scrutiny. All of the calls you make are certainly analyzed … but having NFL officials as our mentors and teachers has just been fantastic."
Jagodzinski admits he has been blessed, whether it's been by people helping him along the way or with a job that allowed him to travel — he was a special agent for the U.S. Fish and Wildlife Service for 24 years before retiring in 2015 — but most importantly, he has had a very supportive family that understood how much this job means to him. Specifically, his wife, Anita, is incredibly supportive. He admits, he couldn't do it without her.
"If it wasn't for her, I couldn't do any of this," he said. "One hundred percent supportive. She was always on board. She's so supportive with the things that I want to try and pursue. She's always been that way."
Now during the offseason, you can see Jagodzinski officiating high school basketball across the region. He loves it and doesn't plan on slowing down anytime soon. He encourages young or old to get involved in officiating because it's a good way to stay in shape and stay involved in athletics and the community. But most importantly, he said, it will give people some appreciation for how hard it is to be an official. And who knows, maybe they will discover a passion and become the next Gary Jagodzinski.