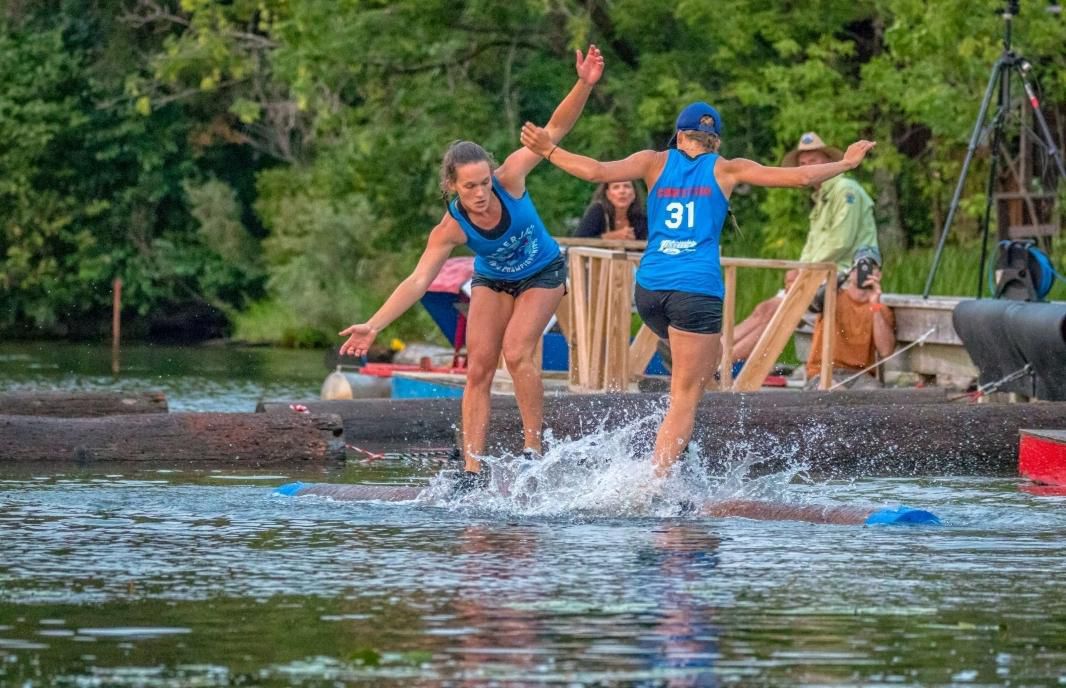 Livi Pappadopoulos thought she got lucky when she won her first professional log rolling tournament.
The 17-year-old from Holmen began her new professional adventure in the sport just a few months ago with a win at the Midwest Log Rolling Championships in Madison. Now, she's a world championship roller with an undefeated professional record.
"I went into the first tournament thinking, 'Hey if I make the top three, if I stand on the podium, that'd be good,'" said Pappadopoulos, who also competes in powerlifting. "I thought I just got really lucky, but after that I was winning again and I was really surprised with myself. I didn't know how good I was until I competed at this level."
Pappadopoulos previously held five amateur world titles, but recently earned her first professional title at the Lumberjack World Championships in Hayward, Wis., last week. After receiving a first-round bye thanks to her No. 2 seed, Pappadopoulos spun her way to the championship by defeating all four of her opponents 3-0, including three previous world champions.
You have free articles remaining.
The newly-crowned world champion will continue her tournament pursuit in Grand Marais, Minn., Saturday, Aug. 4, at the Minnesota State Championships. The tournament will be the last one of the season for Pappadopoulos, but that doesn't mean she will stop rolling.
Instead of training between four to five hours a day, Pappadopoulos plans to limit herself to under two hours a day.
"I'm definitely going to give my body a break and not train as crazy as I am right now, but I'll keep training through the entire year," she said.
The challenging training schedule comes as Pappadopoulos is beginning to pencil in her future career plans in the sport she started at the age of 8.
"I'm looking to possibly break the world record for consecutive world titles which is 10," Pappadopoulos said.
"If I break the record and make it to 11 consecutively, I'll only be 28 years-old. But there's a lot of people younger than me comping up that are definitely going to be good, so I have to keep working hard."