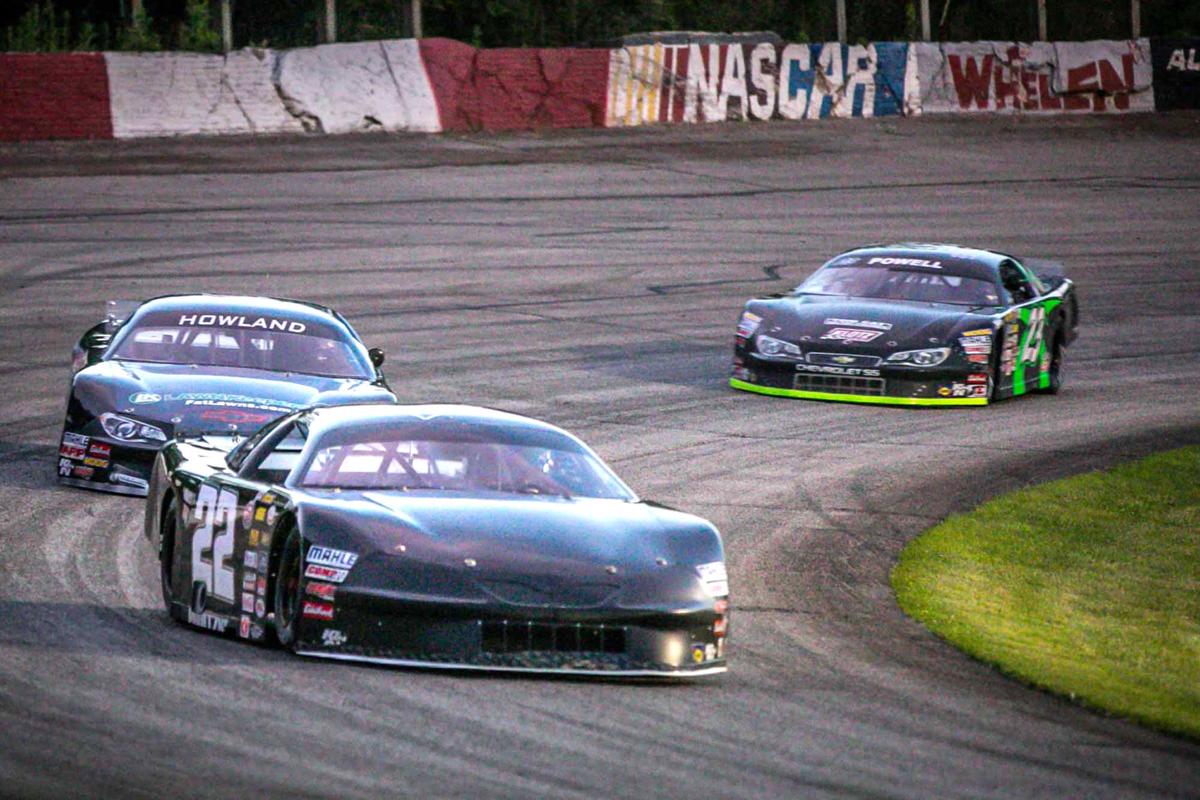 Chuck Deery usually works six weeks in the future, but the La Crosse Fairgrounds Speedway general manager has been forced to split his focus recently.
In addition to preparing for races near the end of June, Deery is currently making sure the speedway is ready to reopen after Gov. Tony Evers' "safer at home" order, which was extended in the middle of April in response to the COVID-19 pandemic, expires on May 26.
"Everything's been turned topsy-turvy," Deery said. "It's just trying to be as organized as you can with such short notice because no one knows for sure what's going to happen in a week."
The La Crosse Fairgrounds Speedway has canceled three events because of the coronavirus, including what would have been its season-opener this weekend, and is planning on hosting its first races on Saturday, May 30, if the stay-at-home order isn't extended. While there was plenty of disappointment in pushing back the start of the season, Deery takes some solace in the fact that the speedway is able to move forward with the bulk of its schedule as of now.
"Everyone understands it, and when (Evers) did it, things were very scary and the best intentions were to keep people safe," Deery said. "At this point, it looks like we just lost a few events, and we consider those written off as bad weather days and get going on the 30th."
But before races begin at 2 p.m. May 30, there is still work to be done.
Deery said the virus has created difficulties in registering teams, coordinating with sponsors and setting a marketing strategy. That's not to mention preparing race-day intricacies, such as ordering food for concession stands, which would become more complicated if Evers extends his order and forces the speedway to cancel more events.
The speedway's biggest hurdle left to clear — other than a potential extension to Evers' order, of course — is ensuring the track is safe and clean so people feel comfortable coming out to watch a race.
The speedway, which seats 5,500 fans, plans to have someone monitor and regularly clean the bathrooms, and workers at ticket booths and food stands will wear masks. Hand sanitizer will be widely available around the speedway, and a pre-race announcement will ask fans to follow social distancing policies.
"No one wants to see anyone get hurt or sick or anything like that, so people will cooperate. We count on that and expect it to happen," Deery said. "People will be able to get out, be entertained, do their social distancing, have some fun … and get summer rolling."
Deery isn't making contingency plans for if the "safer at home" order is extended, though he feels he and his staff are ready to adapt to any changes. He also believes that if the order is extended, racing has the possibility to get an exemption — similar to golf's — with outdoor venues and the ability to spread fans out.
There's also the chance that restrictions could be placed on large gatherings even if Evers' order expires. Deery said it would be tough to financially justify holding races if that were the case, though a final say would depend on how tight the restrictions are.
"We're in the ticket selling business, and for us to be in business, we need to sell tickets," Deery said. "If they put a limit (on attendance), then it's a fruitless effort."
But for now, it's full speed ahead to May 30, when the Kwik Trip NASCAR Late Models, Lawnkeepers Sportsmen, Auto Value Hobby Stocks, ANT's Complete Pest Control Hornets and Mountain Dew Mini Vans all hit the track. Nick Panitzke will look to defend his title in the Late Models after edging Steve Carlson by one point a season ago, and Deery said the racing community is looking forward to getting back out to the speedway.
"I have a steady stream of folks that either call or email or stop by," Deery said. "They want to make sure that the date has been set and we can go from there.
"We're cautiously optimistic. As we all know, this thing changes so quickly. One day, it's a good deal. The next day, it's bad news. So we have to be ready."
Be the first to know
Get local news delivered to your inbox!