If there is one thing Steve Carlson has more control of than his race car, it's his emotions.
The guy never seems to get riled.
Tight racing from start to finish? Carlson's eerily calm when he exits his car. Penned in during a big chunk of the race when he typically makes his patented moves? Carlson calls it part of racing, and he simply refuses to throw another driver under the bus, er car.
If there is one thing he's missing in his personality, and his high-powered race car, it's a panic button.
And don't expect to see anything different Saturday night when the La Crosse Fairgrounds Speedway hosts twin 20-lap feature races for the Late Model Division. With twice as many points on the line, Saturday night could give us a strong indication if Carlson will win his fifth consecutive track championship.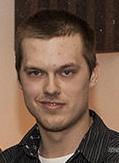 Or, if newcomer Nick Panitzke can dethrone the short-track king.
"When you run double features, you have to be really careful in the first feature," said Carlson, who does not have a backup car. "If you wreck your car in the first one, you can't start the second feature."
Fairgrounds Speedway manager Chuck Deery said the track has been running double features during the week of the La Crosse Interstate Fair for one key reason: the fans wanted it.
Instead of running a typical extended-lap race — a 50- or 100-lap event where the race can be over painfully early — fans wanted to see two, high-intensity, shorter races.
"The standard fair shows with two features has been very popular," Deery said. "With the points battle we have brewing, serving up two full-course points nights instead of one should make it even more interesting."
Carlson, win or lose, makes it interesting. His driving talent is without question, but how he remains so calm at such high speeds and often volatile conditions remains a lifelong mystery.
Maybe he stays so even-keel because he's raced at such a high level for so long that not much — if anything — rattles the 59-year-old legend-in-the-making from West Salem. Maybe that's why, more than halfway through the La Crosse Fairgrounds Speedway's season, he never seemed flustered that two other hotshot drivers, Ty Majeski and Nick Panitzke, sat atop the Tobacco Outlet Plus point standings.
Until after last week's races.
Carlson, who finished second to his son, Mike, in the 25-lap feature race, finally made his accent to the Late Model mountaintop. He moved ahead of Panitzke, a Lonsdale, Minn., driver who led the points standings from Week 2 on.
"It took me all summer to get there," Steve Carlson said, laughing. "There is a lot more competition out there this year. A lot of races are going green the whole way, which makes it pretty hard to get out front.
"He (Panitzke) is running really well. I really don't worry about the points until the end of the season."
Entering Saturday night, Steve Carlson leads the Late Model point standings with 395, while Panitzke is just five markers back. With seven feature races remaining, it's realistically a two-driver battle as Tony Leis has had an impressive season to date, but is in third place, 43 points back.
Former track champion Brad Powell is in fourth place, but it's highly unlikely he will close the 72-point gap that exists between him and Carlson.
"I really don't worry about the points until the end of the season," Steve Carlson said. "Anything can happen. I race to have fun. If the points come, great. The main thing is you have to finish the race. If you get a top-five (finish) out of it all, it's a good night."
Winning races remains the goal for every driver, including Steve Carlson, who has one feature win to his credit this season. However, Carlson knows that consistency produces championships with or without feature wins.
One of the best drivers to ever race at the Fairgrounds Speedway, Bangor's Kevin Nuttleman, won more than 100 feature races, but what allowed him to earn 10 track championships were top-five finishes, not necessarily checkered flags.
Regardless of what happens Saturday night, or who wins the track title this season, the elder Carlson seems to be enjoying this year more than most.
It's a good bet it has to do with a higher overall level of competition. While winning races still brings a smile to Carlson's face, doing so in a less-than-competitive field just doesn't mean as much. This season, drivers who have managed to roll into Victory Lane have earned it.
"Some of the nights this summer there have been 30 Late Models here," Steve Carlson said. "A lot of the rules have changed, and that allows more cars to compete. I don't mind the competition; I look forward to it.