HOLMEN — Typically, when an older player is performing well at a golf tournament, it means that he or she is dialed in with their short game.
The experienced player knows his limitations, and uses the rest of his game to overcome issues off the tee or iron shots not flying as far as he once did.
Holmen's Paul Williamson — a fixture on the local golf scene for a long while — has that short-game finesse that can make up for shorter drives, but he didn't have to worry about that on Friday during the first round of the Lawn Care Specialists Open. Williamson, 63, shot the low round at Drugan's Castle Mound with a 2-under-par 69 and did so while splitting the fairway off the tee.
"I hit one bad drive today, hit the tree on 11 (a par 5) and still made par. I was pretty much splitting the fairway all day," said Williamson, the winner of the 2003 Lawn Care Specialists Open. "I was 2-under after three, so I was feeling pretty good about that."
Williamson felt good all afternoon on a perfect summer day for golf. He had so few missteps that they jumped to his mind quickly when socializing after his round, but his errors were padded by smooth swings and solid putts.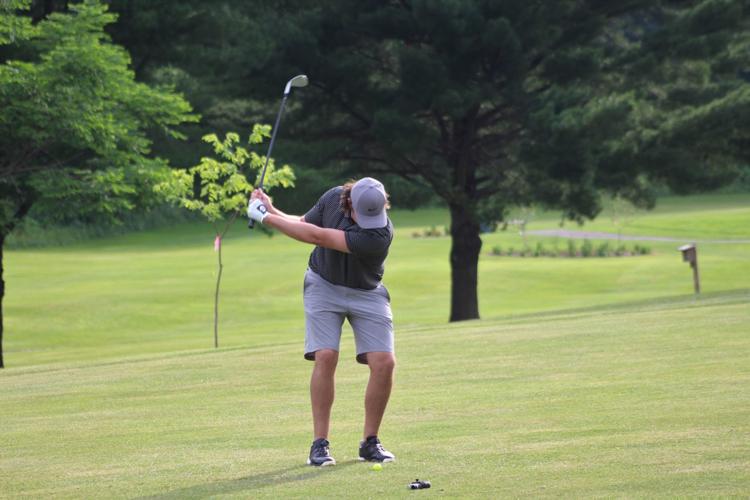 He leads professional player Keegan Drugan, and amateurs Tyler Church and Joel Preeshl by a stroke going into Saturday's second round.
Drugan, also a Holmen resident, closed with four straight pars in the final group to get close to Williamson. Church, a Holmen High School grad and former Cardinal Stritch University player, tallied a birdie on 17 and carded a bogey-free back nine. Preeshl, a Viterbo product who played in a group with Williamson, was staying neck and neck with him until losing a drive out of bounds on the 15th hole.
But Williamson stood alone with his 69, as he used his knowledge of the course and of successful tournament golf to turn in a scorecard with just one bogey — his tee shot on the par-3 14th landed on the cart path, and his chip after the free drop left him in two-putt range.
"Coming in, I had chances to make some putts, but they didn't in. I just played solid, and I was pretty happy about that," Williamson said.
Local golf aficionados know Williamson for his unprecedented success in the La Crosse County Amateur tournament, which he has won seven times. He knows how to lock in his focus during tournaments, and avoid those short misses that wreck a score.
He also knows how to stay competitive despite not hitting the ball as far as some of younger foes, who can carry 300 yards with their drivers.
"I get a lot of crap about being the old guy, because I'm 63 years old, and have won the County Am seven times," Williams said. "People go, 'You're still competitive.' Well, yeah, I am. I've got the competitive juices.
You have free articles remaining.
Register for more free articles.
Stay logged in to skip the surveys.
"I know my own game. The only reason I can stay with some of these guys (off the tee) is because they were hitting 3-wood and I was hitting driver. But I play my own game. They play their game, and I know mine. I know my irons, and especially my wedge game, and that helps me a lot when I play."
Williamson believes it'll take a repeat performance, at least, on Saturday to add another Lawn Care Specialists Open trophy to his collection. That's not to mention other pros — such as Max Hosking (72), Joe DeRosa (72), and Tim McCormick (73) — nipping at his heels.
"Under par to win it tomorrow," Williamson said. "I'm going to have to shoot 70 or better to win tomorrow."
FROM CADDY TO CONTENDER: Cody Dirks was surprised at how not nervous he was when he got to Drugan's for his first Lawn Care Specialists Open on Friday.
"I was probably the most comfortable I've ever felt playing in a tournament," the recent Holmen grad said.
He said his calm came from the fact that he has been around the tournament for years, serving as a caddy for his uncle Josh, a two-time winner. He knew the atmosphere and the players involved, so now that he's 18 years old and eligible to play, he was ready to try his hand at adding another Dirks to the list of champions.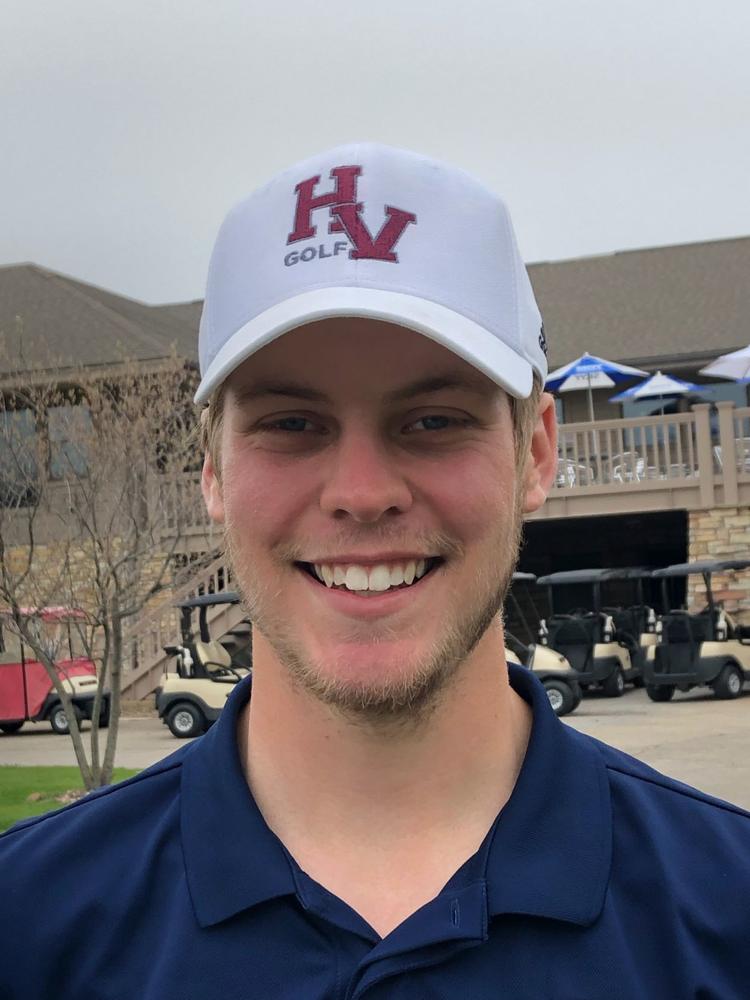 "Seeing him (Josh Dirks) and the success that he's had, I just want to go out there and do better than him," Cody said, laughing.
Josh Dirks wasn't able to play this weekend due to a hip injury, but Cody Dirks carded a 76 in the first round to sit seven back of the leader. Dirks is preparing to play collegiately at Iowa Central Community College — a junior college in Fort Dodge, Iowa — and had to deal with some tough beats on Friday.
He had multiple par chances lip out, and another lip-out on a birdie putt. He's confident that he'll know the greens better in Saturday's second round and be able to shoot low.
"By the end of the day, I just figured I'm going for the back of the cup every time, taking the break out of it," Dirks said. "That helped me drain a couple putts."