ONALASKA — Jordan Graf knows he doesn't have as much experience as the golfers he plays against.
Ben Skogen was a WIAA Division 1 state champion while at Onalaska High School before playing at the University of Wisconsin. Jake Dunn has played round after round at Drugan's Castle Mound, where he worked for nine years, before becoming the superintendent at Forest Hills.
Graf is just 22 years old and has only been playing golf competitively for four years since he took up the sport his senior year at La Crescent.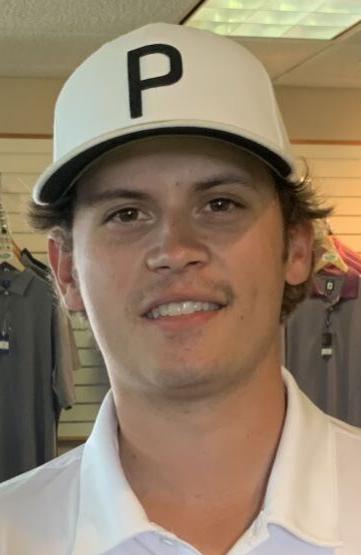 But that mattered little Saturday in the first round of the La Crosse County Men's Amateur Golf Championship as presented by Pepsi-Cola of La Crosse.
Graf, in just his second County Am, carded a 3-under-par 68 at The Golf Club at Cedar Creek to take a two-stroke lead over the 33-player championship flight.
Dunn is in second after shooting a 1-under 70 (37-33), and Tom McClintock, who won last weekend's County Am Seniors championship, is in third after a 1-over 72 (35-37).
Eric Olson (73, 36-37) and Tyler Church (73, 36-37) are tied for fourth, while Skogen, who is trying to win his third straight County Am, is tied for seventh after carding a 4-over 75 (36-39).
All will be chasing Graf as the championship flight shifts to Drugan's on Sunday.
"It's funny because I had a tournament just two weeks ago in Waterloo, and I played with a guy named Dusty. He was using a half dollar coin (as a marker), and he had a year on it, 1960-something. The round I played with him, he shot that 60-something," said Graf, who plays at Glendale Community College (Ariz.). "I was out on Drugan's randomly on Thursday, and they gave me a half dollar. It said 1968 on it. And it just so happens I shot 68 today.
"I don't know if that has anything to do with anything, but I was looking at 1968 the entire time."
Fate or not, Graf started hot on Saturday. He birdied each of the first four holes, the final of which was capped by a 15-foot putt, before he parred No. 5. He followed with a birdie on No. 6 and a par on No. 7.
Even with a double-bogey on No. 8, his only one of the round, he shot a 3-under 33 on the front nine.
"I was lucky that I could miss right with my driver because I missed probably every fairway to the right with my driver," Graf said. "But I would say my putter really (was strong). On the front nine, I mean, I made five putts in a row right away to start."
His putting wasn't as strong on the back nine, including a three-putt on No. 15 for bogey, but a pair of birdies canceled out a pair of bogeys, and he shot an even-par 35.
Graf, who tied for 18th at last year's County Am with a 156 (79-77), will likely need another solid showing in the second and final round Sunday if he is to bring home this year's title, especially as the championship flight heads to Drugan's, where Dunn is quite comfortable.
"Going home, that feels good," Dunn said with a laugh.
After a rocky start Saturday, including bogeys on Nos. 4 and 6, Dunn found his stride on the back nine with two birdies over the last four holes.
"Pretty typical round for me, nothing new. Hit it crappy for a while, then start hitting it well," Dunn said. "... Once I got a good feel into the round, I hit some really nice shots."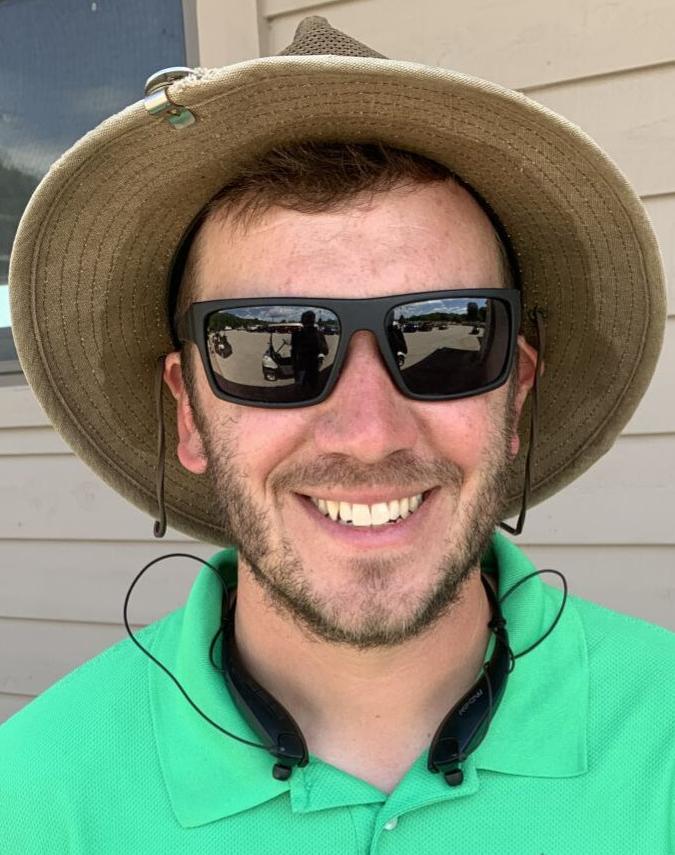 Still, Dunn feels like he left strokes out there, particularly on par 5s. Graf will look to cut down on mistakes, too, in hopes his strong play continues.
"Drugan's I've played I think three times my entire life. Three or four," Graf said. "... I played out there on Thursday. I shot a 73, and I didn't play well. … I just hope I can bring it the same (Sunday) as I did today."
Be the first to know
Get local news delivered to your inbox!