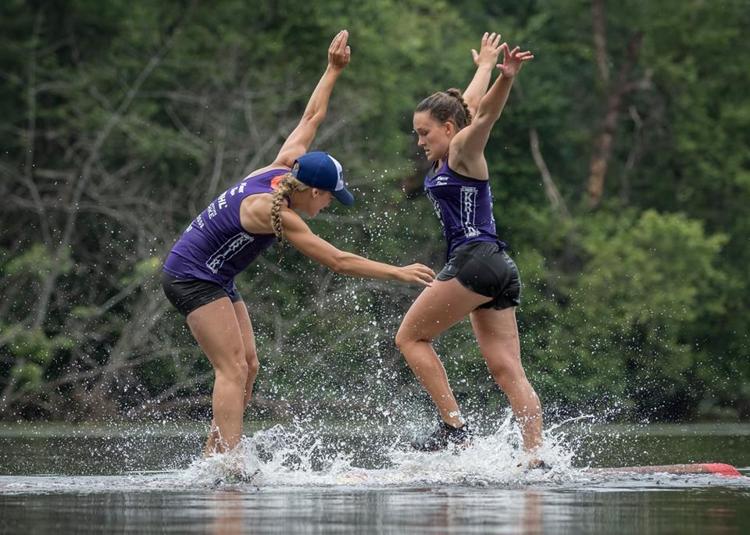 Livi Pappadopoulos has become a household name among crowds familiar with log rolling.
Pappadopoulos won a world championship in her first year of professional competition while going undefeated. Now 18 years old, Pappadopoulos' hot streak has continued, winning the U.S. Log Rolling Open for the second year in a row last week in Gladstone, Mich.
The Holmen High School student hits the water next much closer to home — on the Black River in Onalaska — for the 12th annual Three Rivers Roleo.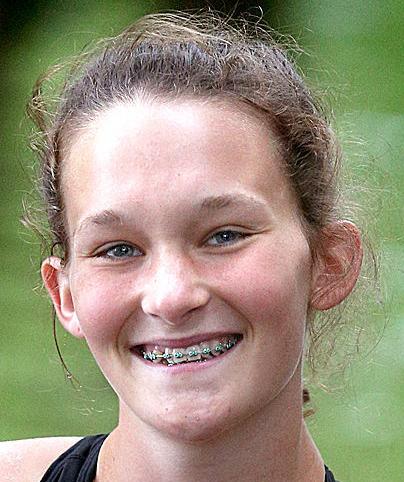 "It's not every day that you get to see so many log rollers from all over in the same place, and it's a great time to support local log rollers," Pappadopoulos said. "I definitely feel a lot of pressure at the Three Rivers Roleo because I'm one of the home-crowd favorites, and it's really exciting to be able to do this with the community."
This year's Roleo is set for Saturday at Great River Landing in Onalaska. The rolling starts at 11 a.m., and spectators at the free event can give log rolling a try at 11:30 a.m., 12:30 p.m. or 3 p.m.
Pappadopoulos is one of the 21 professional competitors making a splash at the Roleo this year. The professional field consists of six world champions and the current top eight women in the sport. Professional roller Connor Birdsong of Onalaska won the men's tournament last year, and was runner up at the World Championships in Hayward, Wis.
Having two local professionals rolling in the tournament is touching for tournament director and co-founder Katie Burke, who coached both Pappadopoulos and Birdsong when they were 8 years old.
You have free articles remaining.
"It's really special to me, having them both in the tournament," Burke said. "Having the two previous champions be local, and people that I have personally coached, makes it really special. Having these hometown athletes makes the tournament unique. They both won the Midwest Championships in 2018, and they're both very accomplished athletes."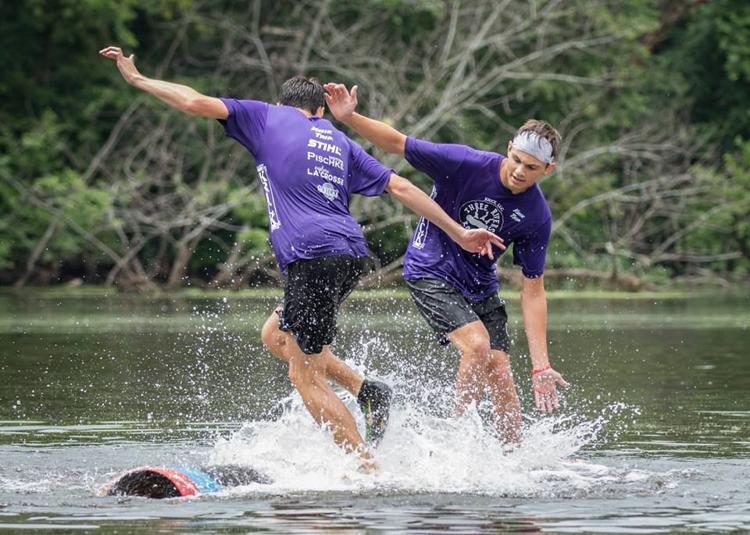 The thunderous cheers and claps from the home crowd are Pappadopoulos' favorite part of the tournament because they help take her mind off of the pressure and competition she's up against.
After the undefeated professional debut, Pappadopoulos knows that she can carry a target on her back on tournament days.
"I'd definitely say that, at away tournaments, I rarely hear people cheering for me because of how successful I was last year, so the huge home crowd cheering for me is a really cool experience," she said. "I'm generally a more aggressive roller and at the same time I'm pretty quick. I'd like to say I'm a well-rounded roller, too, because I don't rely on one single skill."
To prepare for a tournament with a deep field of competitors like the Roleo, Pappadopoulos trains nearly every day of the week. On most days, she can be found spending at least a couple hours of rolling by herself, along with doing group practice and strength and conditioning work.
Burke is also competing in the professional field this year, returning to competition for the first time in five years. The tournament director initially took time off due to the tournament being broadcast on Fox Sports and Fox Sports Wisconsin. But now with the tournament being broadcast for the fifth straight year, she has confidence that things will flow smoothly.
"I stepped down from competing in order to focus on growing the sport of log rolling," Burke said. "When we first went on TV in 2015, it had been a decade since log rolling had been broadcast on television. This sport has been growing at exponential rates across the country, and it's important to get it in front of as many people as possible."
The Three Rivers Roleo will be broadcast on Fox Sports North and Fox Sports Wisconsin at 4:30 p.m. on Sunday, July 28. For those who will be attending the Roleo in person, Burke recommends bringing lawn chairs or a blanket, and sunscreen.