Bismarck jumped out early, withstood a La Crosse rally, then held on for a 7-4 victory over the Loggers before 2,518 fans at Copeland Park Monday night.
La Crosse, which embarks on a six-game road beginning with a 6:35 p.m. game today at Duluth, fell to 10-18 on the season.
The Larks (14-14) scored three runs in the top of the second inning, then made it 4-0 in the third off Loggers' starter Grant Ford, who struck out six, walked four and allowed three earned runs in getting tagged with the loss.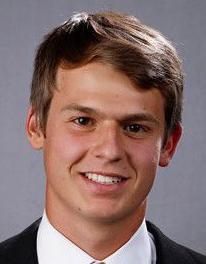 The Loggers, who are 4-6 in their last 10 games, got two runs back in the bottom of the third when Grant Judkins, a 6-foot-3, 190-pound freshman from the University of Iowa, blasted a two-out home run. David Villar had drawn a walk before Judkins' blast.
The Larks would make it 7-2 with three more runs in the fourth inning. La Crosse answered with one in the fifth, thanks to Ryan Mantle, who doubled, then eventually scored on a sacrifice fly by Judkins. Judkins finished 2-for-3 with three RBI.