The La Crosse Loggers are the hottest team in the 20-team Northwoods League, having gone 11-1 in their last 12 games.
And they are doing it in an unconventional way.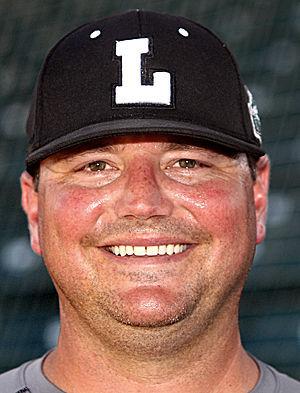 La Crosse is winning with pitching and offense, which is a bit different than the way manager Brian Lewis is accustomed to coaching.So be it, Lewis said,
as his team has won five straight and is 8-1 in the NWL's second
half after beating Duluth 8-3 Wednesday night. Lewis isn't going to mess with what works.Bash them with power, flood them with runs and hope you have enough pitching to slow them down.
"The guys understand that we are an offensive team and clearly not a defensive team," Lewis said.
"We might make a couple of errors and make some plays that hurt us. They understand that, but know we have the offense to come back and get those runs back — and then some."
On their current 12-game hot streak, the Loggers have outscored their opponents 109-55, or an average of 9.08 to 4.58 runs per game. The team batting average has climbed to .264, which is more than 30 points over the past week, and ranks ninth in the NWL.

One of the league's hottest bats belongs to Butler outfielder Harrison Freed, who had a 22-game hitting streak ended Wednesday night.During his 22-game hot streak, the 5-foot-11, 205-pound Freed is 33-for-91 (.363) to raise his overall batting average to .310. Freed's 10 home runs are tied for second in the league, one shy of Lakeshore's Dallas Beaver.
"Harrison is starting to learn himself as a hitter. Learning what pitches he can hit and which ones he can't. Part of it comes down to experience, and he is getting a lot of that," Lewis said.
"He understands which pitches he can attack. He has been sensational."
Up and down the lineup, La Crosse has been hitting well, including catcher/infielder Shane McGuire. McGuire, a sophomore-to-be at the University of San Diego, is fourth in the NWL in batting average (.342) and ranks second in the league with 42 RBI.
In fact, the Loggers have the second and third best run producers in the league as Freed has driven in 37.
"The way that Stu (Pederson, hitting coach) teaches hitting is new to these guys. Once they see results, it combines to raise the confidence factor even more," Lewis said.
"Stu is doing a lot of things that big league hitting coaches teach these guys. They are just getting an early taste of it."
That has translated into consistent — and powerful — contact for the Loggers, who rallied from a 5-1 deficit to defeat a talented Duluth team 11-10 in 10 innings on Tuesday night at Wade Stadium.
In fact, Lewis said he has been making out the lineup with a player's bat in mind first, his defensive ability second. That, he knows, can lead to some frustration, but the Loggers own the NWL's second-worst field percentage at 0.951.
La Crosse has committed 80 errors on the season, which is the league's second-highest total behind only Wisconsin Rapids (92).
"Some of it has to do with playing guys out of position. I don't mean that in a bad way, but we have had catchers and outfielders on the infield at times in order to keep their offense in there," Lewis said. "They get it. At times we don't have a true middle infielder in there every night. We have played a DH at first base.
"It does get frustrating when you jump out to a lead, kick a couple of balls and it's a tie game. Braiden Ward and Tim Lilly have played solid shortstop for us, but other spots we are playing a bat there.
"It is not the prettiest of baseball at times, and it's not winning with pitching and defense. Right now, we are winning with pitching and offense."