The bullpen has been a trouble spot for the La Crosse Loggers and their manager Brian Lewis so far this season.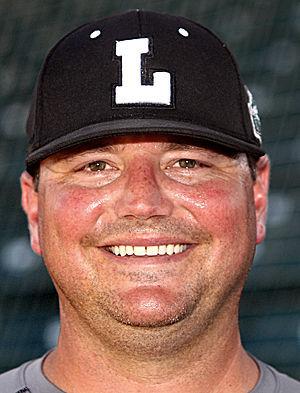 So when Chris Boettcher was forced to come on with runners on second and third with nobody out in the sixth inning, the pressure was on. When Boettcher plunked the first hitter he faced to load the bases, it only amplified.
But Boettcher induced a double play to get out of the jam with minimum damage, and that sequence was the start of a solid outing for the Loggers' pen. The bullpen threw four innings, allowed one run, and the offense busted out to help the Loggers snap a two-game losing streak and defeat the Bismarck Larks 11-3 in front of 2,962 spectators at Copeland Park on Sunday.
Although the final score indicates a blowout, this one was close throughout.
And it was that sixth inning that proved to be the difference. The Loggers (10-17) held a 5-2 advantage, but that lead was in jeopardy after the Larks chased Logger starter Cody Ebert by putting runners on the corners with none out. After loading the bases, Boettcher allowed a run-scoring single up the middle, causing his manager to sweat a little bit.
"I mean I would be lying if I told you I wasn't a little nervous because it was a tough situation," Lewis said. "But I have a lot of confidence in Chris and what he has done over the years. He was able to get that ground ball and get out of the inning. He came in and did the job we needed him to do."
Boettcher would strike out former Logger Connor Perry before getting Mitch Gallagher to hit into an inning-ending, 6-4-3 double play. Gallagher entered the game third in the Northwoods League in batting average (.364) and had two hits before that.

"It looked like at first it might be getting stuck in (shortstop Cameron Cannon's) glove a little bit when he was getting ready to flip, but (second baseman) Jake (Hirabayashi) made a great turn on it," Lewis said. "Jake Hirabayashi, what he does for this team words don't describe... He does a nice job at second base and did a great job turning that double play."
In his second year in La Crosse, Hirabayashi has been a different player. Lewis mentioned he has added more muscle to his frame. So far that has paid dividends at the plate, as Hirabayashi added two more hits tonight to raise his batting average to .400. He also drove in three runs including a big two-run single on a 2-2 count in the fifth to give the Loggers a 5-2 advantage.
"He had two big hits today, his two-out RBI hit was huge," Lewis said. "He brings confidence to this team and has been an electric player since he has gotten here for us."
Hirabayashi was one of five Loggers to record multiple hits. Grant Judkins, David Villar, and Luke Rasmussen — the two, three, and four hole hitters for the Loggers, respectively — went a combined 8-for-13 to help lead a Logger offense that scored 11 runs on 14 hits.
"It's awesome to have guys like that in the middle of the order," Lewis said. "Now that we have added Luke Rasmussen, who has been pretty good the last few nights, we feel like we have a legitimate middle of the order."
The Loggers and the Larks are back in action at 7:05 p.m. today at Copeland Park. The Loggers will send Grant Ford to the mound, as they look for the sweep before heading out on the road for six straight.