The La Crosse Loggers players and coaches have left the ballpark, having wrapped up their 16th Northwoods League season with several records and having just shy of 100,000 fans pass through the Copeland Park gates.
It was, by most accounts, another successful season on and off the field.
The biggest missing link was a NWL playoff berth, as La Crosse — despite a 40-32 overall record, including 23-14 in the second half — missed the playoffs for the third consecutive year. La Crosse finished three games behind Willmar in the North Division in the second half.
"We always say that any time you can win 40 games or more in this league, that is an accomplishment because it's not easy to do," said Chris Goodell, the only general manager the team has had.
"You sit down and do an evaluation piece — and I did this going into the final weekend — and you can get into the offensive records we had like the stolen base records, team and individual, and individual RBI record."
The bottom line is development, the Loggers' owners, front office and coaches continually preach, and there was considerable development this summer. The playoffs are always the goal, Goodell said, and falling short of that goal is disappointing.
Despite not being one of the final eight teams still playing, there was considerable development — much more with the bats than the gloves — this season.
A total of 98,649 people, or an average of 2,740 per for each of the 36 homes games, watched Butler University sophomore Harrison Freed put together a MVP-type season with a team-record 61 RBI, along with 12 home runs, 15 doubles and a .291 batting average.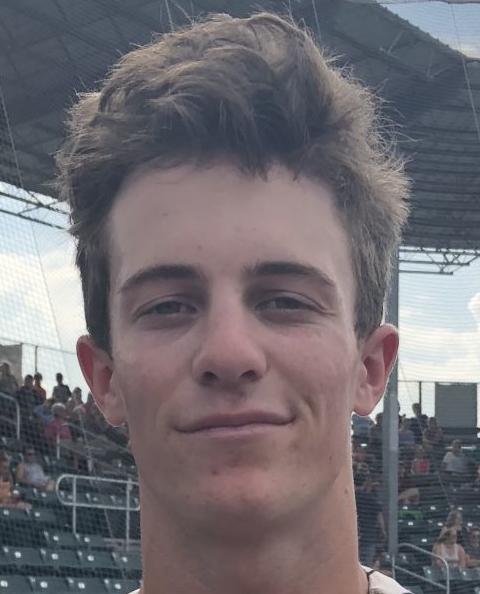 They watched speedy Braiden Ward, a freshman outfielder from the University of Washington, use his 6.2-second speed (60-yard dash) to steal a team-record 35 bases, shattering former Logan High School and Winona State standout Tony Mueller's eight-year-old mark of 28.
They watched 6-6 lefty Ryan Anderson, a sophomore from Nevada, rear back, then buzz 95-mph fastballs past would-be hitters.
"Harrison Freed, that is a monster year by any account of any Northwoods League season. He had a MVP-like year, 12 home runs, 15 doubles, he broke Michael Katz's RBI record (Katz had 55 in 2013). His numbers were as good, or better, than the years the David Villar had for us," Goodell said, "and Villar is in pro ball and went in the seventh or eighth round. He had a big, big year."
There were a number of other big-time performances, including those by rising star Mike Rothenberg, a 6-3 freshman switch-hitting catcher from Duke, who hit .326 with five home runs, seven doubles and drove in 26.
It added up to an offense that ranked eighth in the 20-team NWL (.264 team batting average), scored 430 runs (5.97 per game), was second in the league in stolen bases (136) and third in RBI (369).
An explosive offense, along with solid to good starting pitching (La Crosse ranked ninth in the NWL in ERA at 4.09) allowed the team to challenge for the North Division pennant until the last weekend of the season.
"It is such a loaded question in the Northwoods League," Goodell said when asked what he would have done differently. "You look at it offensively, this was a really good group. Our starting pitching was very solid all the way through.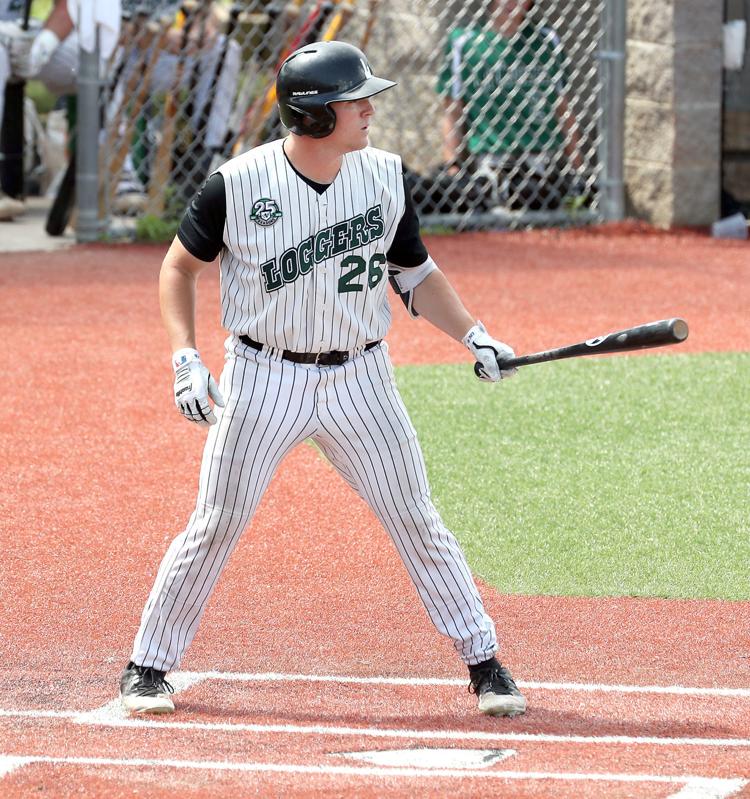 "It is not abnormal for a Northwoods League team to see arms, pitching depth in your bullpen, fade as you approach August. That is a reality as guys on innings limit are shut down."
Goodell admits one thing that stings — and came back to haunt the Loggers down the stretch run — was defense. Or lack of. La Crosse ranked second-to-last among the 20 teams with 121 errors, or 1.68 per game. Only Wisconsin Rapids (142) had more errors.
Those errors, without a doubt, cost the teams some close games.
"The biggest difference, I would say between us and the playoff teams, is a big, obvious, one," Goodell said. "It was our inability to play consistent defense. We had nine games in the second half that we held the lead and did not finish with it. In five of those games, we had a three-run, or more, lead in the fifth inning and didn't win. You can look at the standings and do the math.
"Out of those games I just eluded to, 90 percent of those were attributed to not taking care of the baseball."