This weekend is always one of the most hectic of the calendar for the La Crosse Loggers, as the team in the collegiate baseball Northwoods League corrals its players from around the country.
Once the players get to the Coulee Region, they get settled in with their host families for the summer, issued equipment and run through a couple of practice days.
That's when the gauntlet — comprised of 72 games over the next 76 days — begins.
The onboarding process of these players, which begins this weekend but continues into the season as the college teams' postseason runs come to an end, is something the Loggers to which the Loggers are accustomed as they enter their 17th season. But that doesn't make it much easier.
What should make it easier — according to Chris Goodell, the team's longtime general manager who became president of Bases Loaded Entertainment LLC this winter — is the continuity of the people building and coaching the Loggers' roster.
"We've got three of our four coaches returning in Brian Lewis (manager), Tom Kinney (pitching coach) and coach (Taylore) Baker (third base)," Goodell said. "That continuity helps us get things running smoothly because they're prepared for the challenges that come up."
Ben Kapanke became the team's second general manager after Goodell's professional move, but Goodell still spearheads the assembling of the Loggers' roster. The front-office shuffle came about after the Loggers ownership group took over the Mankato and Rochester NWL franchises over the past two years.
But Goodell said the changes have allowed for new opportunities in the front office, and that people in new positions — such as Kapanke and assistant GM Chris Callaway — have taken those chances and run with them.
The Loggers hosted an Eli Young Band and Walker Hayes concert Saturday to kick off the season, and Goodell said fans can expect to see more of these events at Copeland Park in the future.
One change fans will notice is the kids area in right field has been moved to the left-field side of the park, and that area in right field — close to the concession stand area that was remodeled last season — will feature more picnic seating.
Here is a look at a few Loggers to keep your eyes on this season:
You have free articles remaining.
Register for more free articles.
Stay logged in to skip the surveys.
LEVI USHER, freshman, Kirkwood CC/Louisville: Usher is a speedster outfielder who will be on a temporary contract with the team due to his enrollment in summer classes at University of Louisville.
Usher hit .409 this season at Kirkwood and led the team with 65 runs scored, 32 walks drawn and 36 stolen bases. Lewis has shown throughout his Loggers' tenure that he'll be aggressive on the basepaths, so Usher's speed could be used often.
HUNTER WATSON, freshman, Texas A&M: "This guy just looks the part," Goodell said of Watson, a 6-foot-4, 215-pound infielder for the Aggies.
He won't be in La Crosse for a least a few weeks because No. 13 Texas A&M appears poised to make a deep tournament run. But when he arrives, Goodell believes consistent playing time will help Watson shine for the Loggers.
BRADY ALLEN, freshman, South Carolina: Allen started all but one game for the Gamecocks, batting .210 and drawing a team-high 35 walks.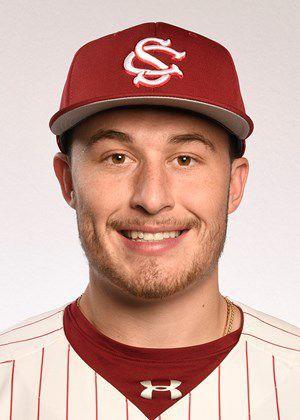 The 6-foot outfielder was drafted by the New York Yankees in the 2018 draft, but elected to go to college. His first collegiate at-bat was a three-run homer.
CODY JEFFERIS, freshman, San Diego: Jefferis batted .267 in 49 games for San Diego, and hit 13 doubles.
Goodell said Jefferis is an "old-school, dirtbag" kind of guy. He can be overlooked at times because of his size — 5-8, 165 pounds — but his ability to play all over the infield and consistent contact should make him an asset for La Crosse.