Still reeling from Monday night's thrilling walk-off victory over Mankato, the Loggers were eager to carry some momentum into Tuesday's game against the Wilmar Stingers.
But the Loggers — who've come from behind in their first three wins of the second-half — were also mindful of changing their nerve-racking habit of waiting until last-chance opportunities to produce, and do something they haven't been able to do all summer in stringing together an ample win streak.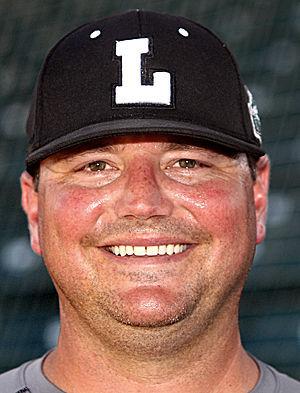 Brian Lewis prefers not to dwell on past games when preparing for the next one, but said the impetus from Monday night's game, in which the Loggers came back from down five runs in the ninth inning to win 9-8 in the 10th, was definitely still lingering on Tuesday.
"Obviously the guys are talking about it, and we're talking about it a little bit as coaches," said Lewis, who said it was hard for the guys not to talk about Monday's win during Tuesday's early work at Copeland Park. "We try to take it one day at a time though, because yesterday is not going to help us today, except for possibly some momentum. We feel good about ourselves, and want to keep that rolling."
Lewis is satisfied with the Loggers' offense as far as their hits and runs output, but sees their streakiness as an issue. Lewis sees the confidence the offense has in the talent and power that exists throughout the entire La Crosse lineup as a plus, but not something to rely on every night.
"We've been trying to get the guys to understand that bases loaded in the second, third or fourth inning is just as important as bases loaded in the eighth or ninth," said Lewis. "Not that they don't get that already, but it just seems like the attitude earlier in the game is, if we do it — great, but if we don't, we'll do it later."
Six games into the second half of the season, Lewis says the Loggers' pitching still needs to get better, and defensively they need to have more games in a row without an error in order for them to be a contender late this summer, which Lewis believes they are.
"I think if we can get more consistent in every facet of the game, we can put together a winning streak," said Lewis. "We're not going to be able to rely on coming from behind every night."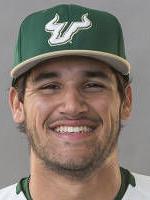 ALL-STARS: The Loggers will be sending only two players, third baseman David Villar and right-hander Derek Beauprez, to the Northwoods League All-Star game on July 18 in Wausau, Wis. Villar, who hit a game-tying grand slam in the ninth inning on Monday night, is hitting .342 this season, which leads the NWL North Division. Beauprez was 2-1 with a 3.41 ERA coming into Tuesday night, where he went into the seventh without allowing an earned run.
Lewis noted Kennie Taylor and Luke Rassmussen as potentially-snubbed from being All-Stars, most likely due to their lack of at-bats.
"You'd be hard-pressed to find five better hitters than him in this league," said Lewis of Rassmussen.
Villar was also quick to comment on the Loggers who had solid cases for being All-Stars, saying that Taylor, Rassmussen, Cannon and Korey Lee are all worthy of spots. Villar was more willing to discuss his hopefulness for the Loggers in the second half.
"We gotta keep playing well, and we need some luck on our side," said Villar. "We haven't had a lot of luck and things haven't totally gone our way this summer, but we're still showing flashes of being a really good team. Once we string a few wins together, we'll get it rolling."