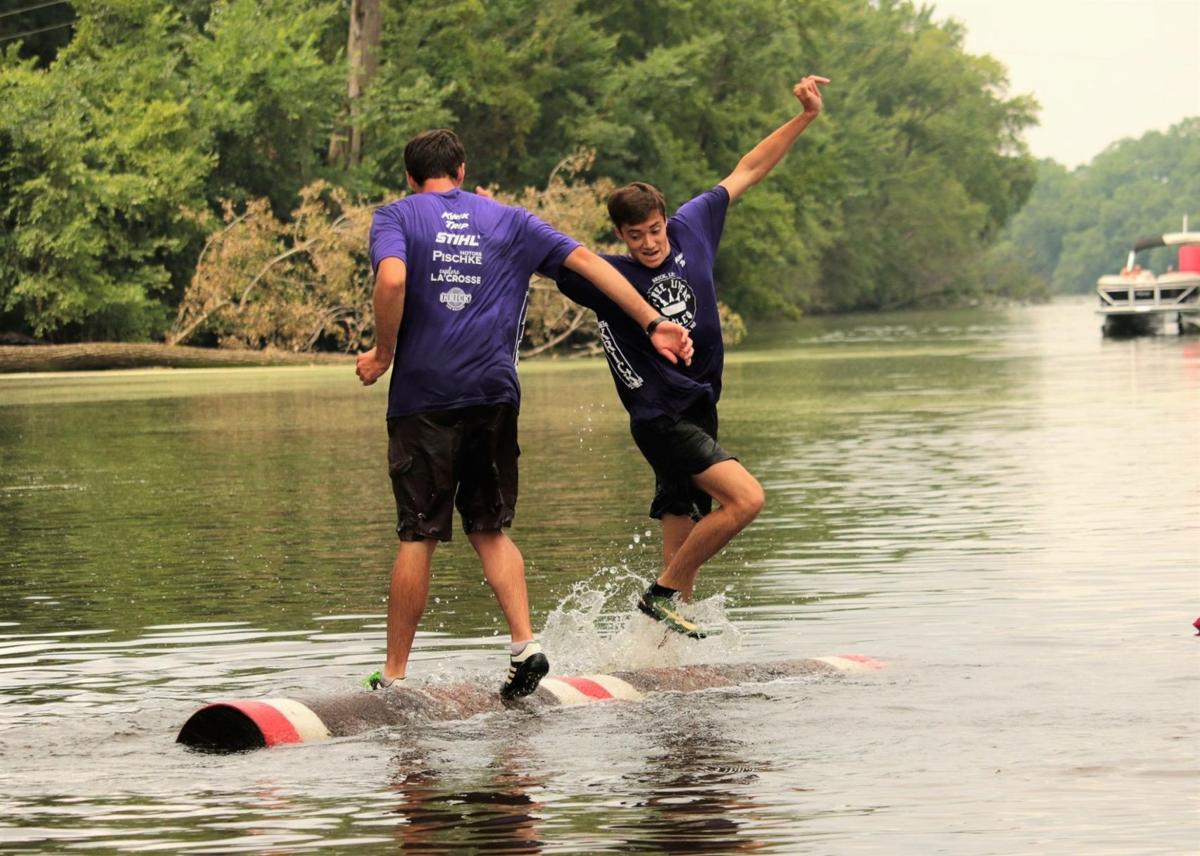 Being ranked No. 1 in the world in anything seems like a big deal, but not so much for Connor Birdsong.
The UW-La Crosse sophomore is currently ranked No. 1 in men's professional log rolling as he entered the World Championships Thursday in Hayward, Wis.
"It (ranking) might give me a first-round bye but it doesn't mean that I'm going to win. I still have to work really hard and do everything that everyone else would do to win," said Birdsong, a 2017 graduate of Onalaska High School. "It doesn't mean too much for me because the end result in the tournament is what matters the most."
The championships run Thursday through Saturday and will be Birdsong's second experience in the professional portion of the competition. He is coming off a strong performance as he finished third last year. If the tournament follows the pattern of his season so far, Birdsong should fare well.
In his second professional season, Birdsong has earned three first-place finishes and one second-place effort. Birdson'gs most recent competition was the Three Rivers Roleo, which took place on the Black River at Onalaska last week.
Creating a successful professional log rolling career has been years in the making for Birdsong, who started learning the sport at just 5 years old and competing in it two years later.
"It was pretty much just a hobby for a while and I just kept doing it and made really good friends and good connections with other people that I was competing with," Birdsong said. "I really liked doing it, so I just kept going."
What started as a fun class at the La Crosse YMCA soon turned into a serious sport for him. Now the cross-country runner turned log roller trains on the water four times a week while frequently running long distances to build up his endurance.
The endurance portion of his training is what helps him out-roll his opponents, according to Birdsong.
"I like to use my endurance that I get from running to outlast my opponent," said Birdsong, who plans to try out for the UW-La Crosse men's cross country team this fall. "I have pretty good speed and a little strength that I can use also. I like to mix it all in there."
The world championships will be featuring not one, but two Birdsongs as Connor's brother, Garrick, who is ranked ninth in the world, plans to compete.
The two battled each other in the second round of the Three Rivers Roleo, which ended with Connor Birdsong making a comeback after being down 2-1 to earn the win.
"Sometimes it's a little more personal because you have to live with him afterwards," Connor Birdsong said of competing against his brother. "But it's still pretty fun rolling with him."
Be the first to know
Get local news delivered to your inbox!