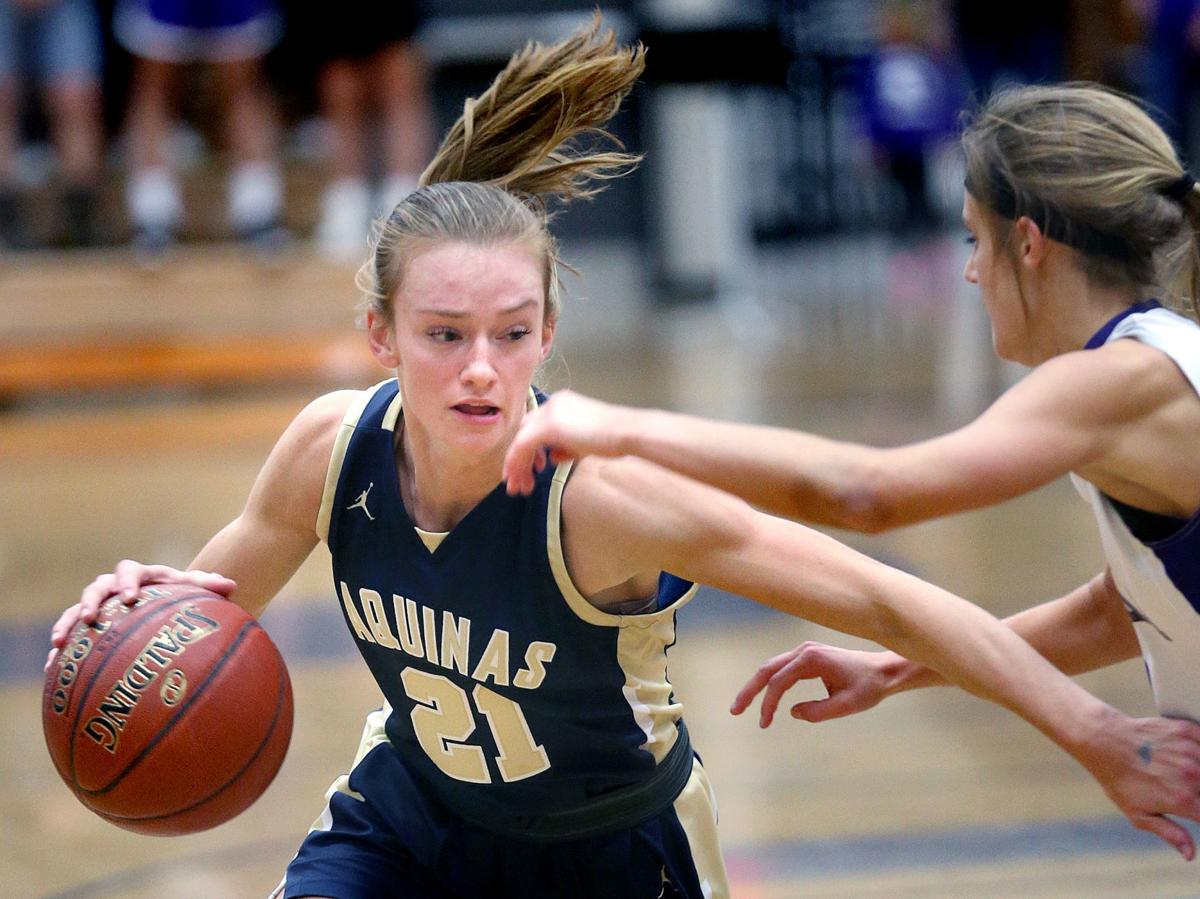 Dave Donarski first coached his daughter Lexi in a basketball game 14 years ago.
Dave and his wife, Pam, were basketball players, and they were ready to get their first born rolling in the sport, so they put their 4-year-old on a team with players a couple of years older.
"Yeah, we called ourselves the Shooting Stars, and we were playing older teams," the Aquinas High School girls basketball coach said with a laugh. "We had Kyah (Steiner, now playing at UW-La Crosse), Emma Gamoke (now playing at UW-La Crosse) and Emma Wittmershaus (now playing at UW-Milwaukee). The first game we played, we scored four points, and my niece, who was a dancer, hit a bank from the middle of the floor.
"It was brutal. Humble beginnings, right? That's where it all started."
That path provided the first steps of a ladder that reached the top of the state scene, and while the Donarskis weren't able to go out as WIAA Division 4 state champs, they finished the climb with significant awards from The Associated Press.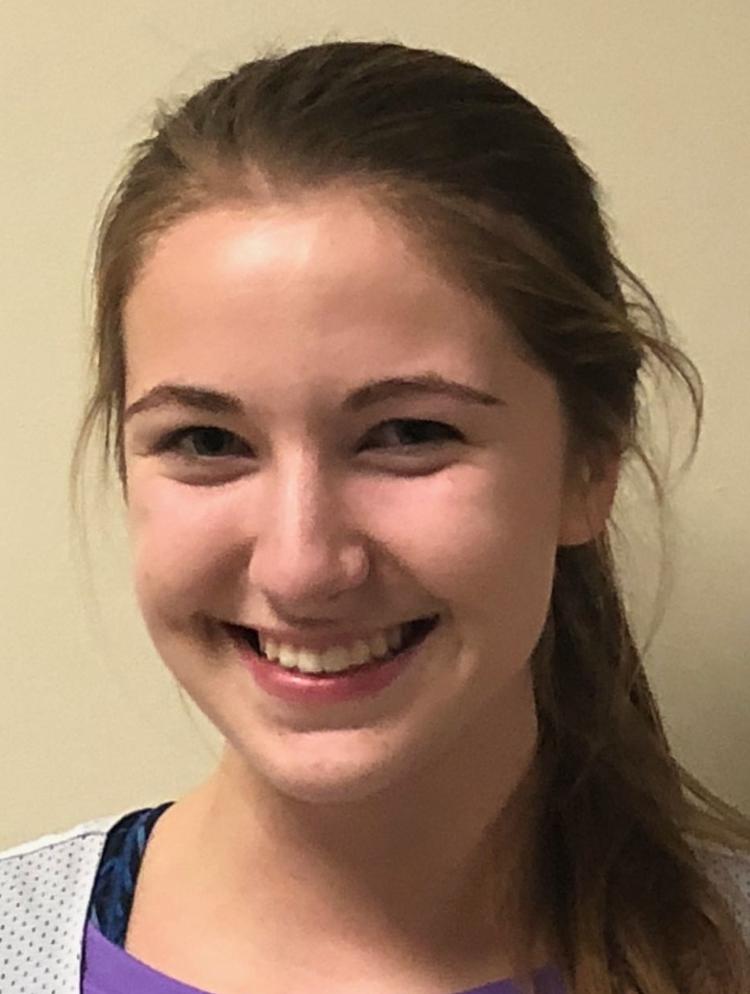 Lexi Donarski has been named as the state's girls basketball player of the year, and Dave Donarski as its girls basketball coach of the year by a panel of sportswriters from around Wisconsin. Aquinas senior Courtney Becker was named to the All-State third team, while Melrose-Mindoro's Mesa Byom and Emily Herzberg, Aquinas' Taylor Theusch, Arcadia's Ellie Hoesley, Onalaska's Olivia Gamoke and Prairie du Chien's Lily Krah all earned honorable mention.
"They've taught me everything I know about basketball," the 5-foot-10 Iowa State University commit with 2,106 career points said of her parents. "They have coached every team I've ever been on from when I was little to AAU to now."
The awards provide some kind of positive spin to a 25-1 season that ended after a 73-42 WIAA Division 4 state semifinal win over Crandon at the Resch Center in Green Bay on March 12. That victory gave the top-ranked Blugolds a championship game against Melrose-Mindoro (26-1) — the third straight year the teams would fight for the title — but the WIAA canceled the remainder of the tournament after the Mustangs beat Mishicot due to the COVID-19 coronavirus pandemic.
Instead of watching the final seconds tick off the clock of an emotional victory or loss, the Blugolds and other teams in the middle of magical postseason runs found out their seasons ended without their performances having anything to do with it.
You have free articles remaining.
The cancellation also brought an abrupt end to Dave's long coaching career with his daughter, who became the Coulee Region's first player ever selected to play in the McDonald's All-American game after averaging 24.2 points, 6.9 assists, 5.5 steals and 4.5 rebounds per game as a senior.
When they started out with Lexi as a 4-year-old, they had all the time in the world to grow together as player and coach. As this season started to wind down, reality set in.
"It wasn't until the last 10 games, or around there," Dave said. "Then it was like, 'I only have a month left' or 'I only have a week left.'
The two being cited for their accomplishments by a statewide panel of sportswriters this week wasn't difficult at all. Lexi received every vote for player of the year, and Dave beat out a list of nine other nominees to be voted coach of the year for the second time in three years after the two — and others — combined to produce a 107-3 record over the last four seasons.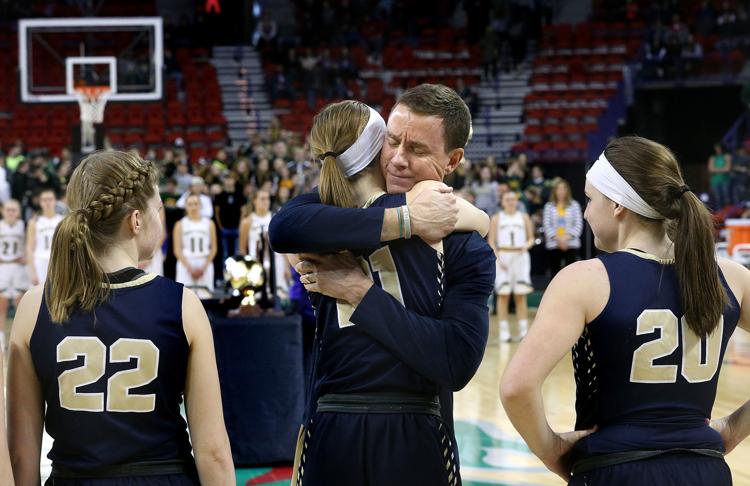 Lexi was vintage Lexi during the final game of her career with 23 points, nine rebounds, nine assists and seven steals in the win over Crandon. She hit a couple of 3-pointers and provided the exclamation point on plenty of turnovers with easy baskets out on the break.
Lexi and Racine Lutheran senior Caroline Strande (35.3 ppg, 10.2 rpg) were unanimous selections for the first team, which also includes West Bend West senior Maddison Baker, Madison Memorial senior Leilani Kapinus and Beaver Dam junior Maty Wilke. Lexi was a unanimous selection as player of the year from a nomination list that also included Strande, Kapinus and Wilke.
Lexi had 23 points, six rebounds and four steals when the Blugolds in January became the first Wisconsin team to beat Beaver Dam in nearly four years. Wilke had 15 points that day, but 13 of them came in the second half after the Blugolds built a 29-12 lead.
Those kinds of games — an 81-30 win over defending MSHSL Class AAA state champion DeLaSalle, which also qualified for this season's championship game — are what Dave looks for when coming up with a schedule.
The Blugolds have played nationally ranked Hopkins (Minn.) the last two seasons and lost both of those games. But they also swept two games from Iowa power Dowling Catholic, beat DeLaSalle twice in a row and knocked off Marshall, which won the second of two straight Division 3 titles last year, last season.
Lexi shot 57.2 percent from the floor, 45.1 percent from the 3-point line and 81.2 percent from the free-throw line as a senior to cap a career that began on the AP All-State third team. She moved up to the second team as a sophomore before earning first-team spots in her last two seasons.
Be the first to know
Get local news delivered to your inbox!