There was little question as to the potential of the Prairie du Chien High School wrestling team as it began working for a season amid the COVID-19 pandemic.
The Blackhawks were talented, they were experienced, and they were prepared to make history.
"Absolutely, we had a realistic goal of winning a state championship," coach Mike Rogge said. "After what we had done last year and knowing who we still had in our lineup, we knew that's what we had to push toward."
Rogge has been involved — on various levels — with Prairie du Chien wrestling for roughly 20 years now. He's seen in struggle and been a key player in its rise to becoming a two-time team WIAA Division 2 state qualifier.
The Blackhawks had their 2019-2020 season ended in the state quarterfinals and their 2020-2021 campaign stopped in the finals, but building the current status of the program is what made Rogge the Tribune's wrestling coach of the year.
Prairie du Chien built an impressive schedule during the pandemic and didn't run the table on the way to the Division 2 state finals. But it did show that it belongs in discussions of the state's best teams in a season that ended with a 40-31 championship loss to Amery.
Holmen's Jason Lulloff, Aquinas' Deke Stanek and West Salem/Bangor's Josh Brewer were also considered after strong seasons of their own. The Vikings were Division 1 state team qualifiers, Stanek's Blugolds took huge steps forward, and Brewer's Catbirds enjoyed a dominant regular season.
The Blackhawks built motivation my reminding themselves of a 34-33 state semifinal loss to Melrose-Mindoro/G-E-T at the University of Wisconsin Field House in 2020.
"Rhett Koenig actually took a picture of the scoreboard after that loss," said Rogge, who has been the head coach the past two seasons. "We taped that picture up on our wall, and everyone tapped that picture before workouts this year.
"Every point matters, and that picture was a reminder of that."
Rogge was fortunate to have a loaded lineup to build on that motivation. Koenig was a returning state champ who won his second title — this one at 113 pounds — as one of seven individual state qualifiers. Senior Bradyn Saint was runner-up at 170, and Matt Rogge — Mike's son — fifth at 152.
Rogge, as he said is the case with most of his assistant coaches, grew up in Iowa.
He was an accomplished wrestler at Oelwein High School in the 1980s before embarking on a collegiate career at Loras College and having to make a decision.
"I had to make a choice between wrestling and going to medical school," Rogge said. "I started wrestling my freshman year, but then I decided that I would have to retire from my wrestling career."
Rogge works in family medicine for Mayo Clinic Health System and has continued to balance that career with that of a wrestling coach. When former coach Jason Thiry left the program a couple of years ago to become associate principal and activities director at Onalaska, Rogge knew he wanted to take over.
"I was interested even before, and my practice was allowing be the freedom to do it," he said. "After Coach Thiry left, those of us still here sat down and figured out what we wanted to do. ... We knew we'd worked too hard for them to hire someone new, someone who didn't have the same vision we did."
After Mike Lendendorf became Prairie du Chien's first state champion as a 275-pounder in 2005, the program waited another 15 years before Koenig won at 106 and Tyler Hannah at 195 in 2020.
Koenig followed it up with another title, giving the Blackhawks three since Rogge took over. Rogge is quick to credit assistants Cory Koenig, Jon Quamme, Jake Heuston, Ryan Saint, Traeton Saint and Nick Rogge for their roles, and to say that collective effort has the program heading in the right direction would be an understatement.
"We are bringing back five state qualifiers (next season)," Rogge said. "We also have some guys coming back who couldn't get in the lineup because the guys ahead of them were so good.
"We also have a real strong freshman class. Our goals have not changed. The goal of Division 2 state championship stays right where it's at, and that's what everyone is coming back for."
Photos: WIAA Division 2 state individual wrestling tournament
Cale Anderson and Viroqua coach Eric Anderson D2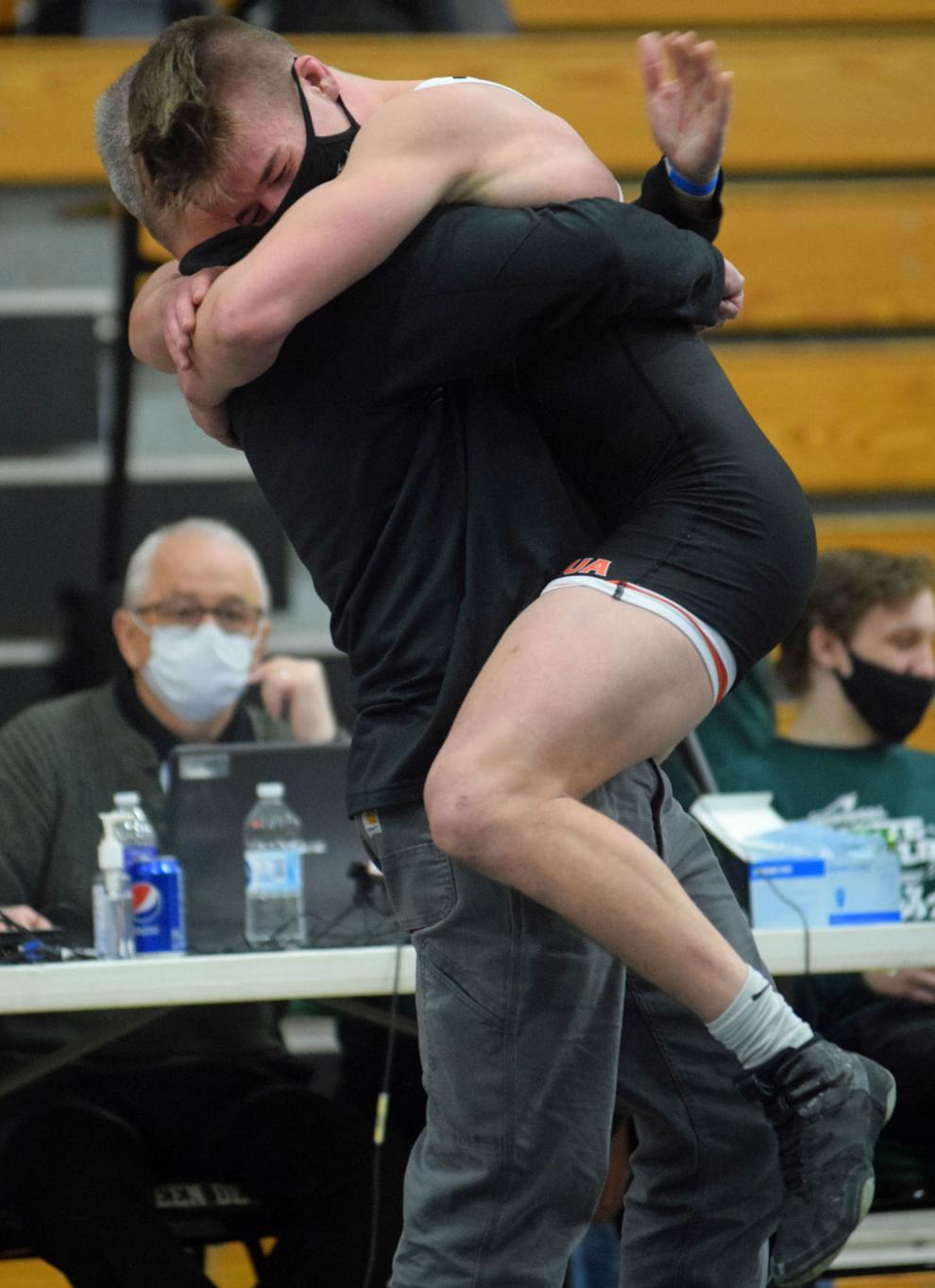 Bradyn Saint D2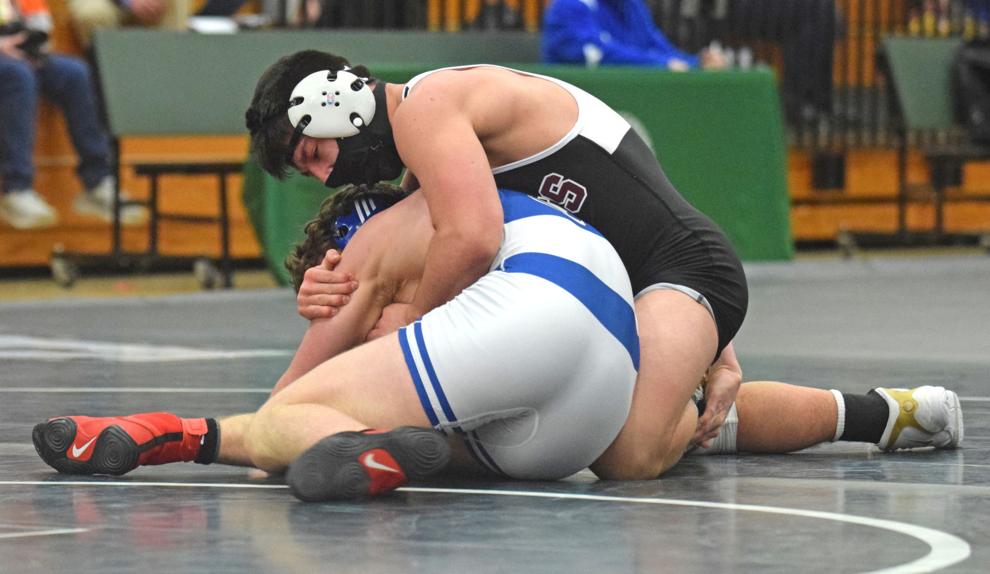 Matt Rogge D2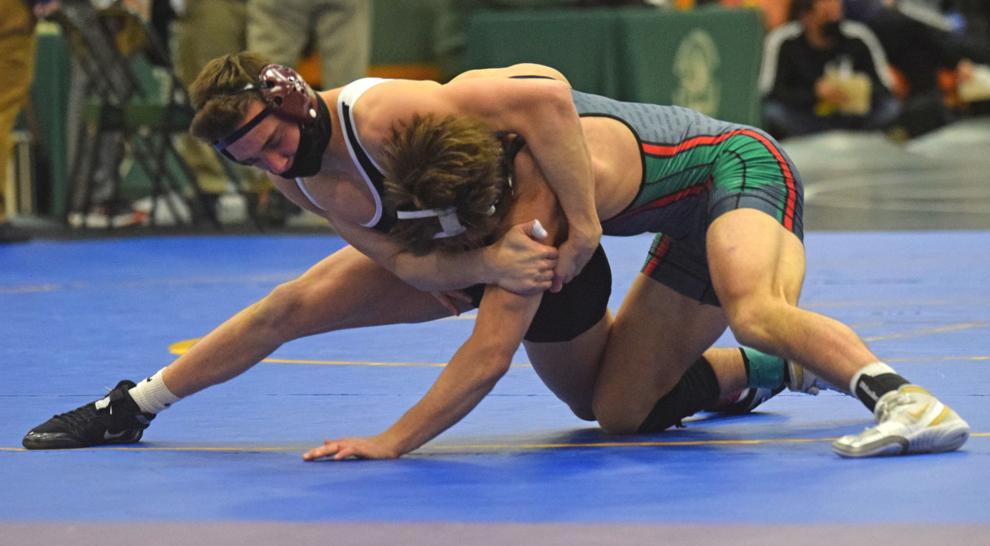 Rhett Koenig D2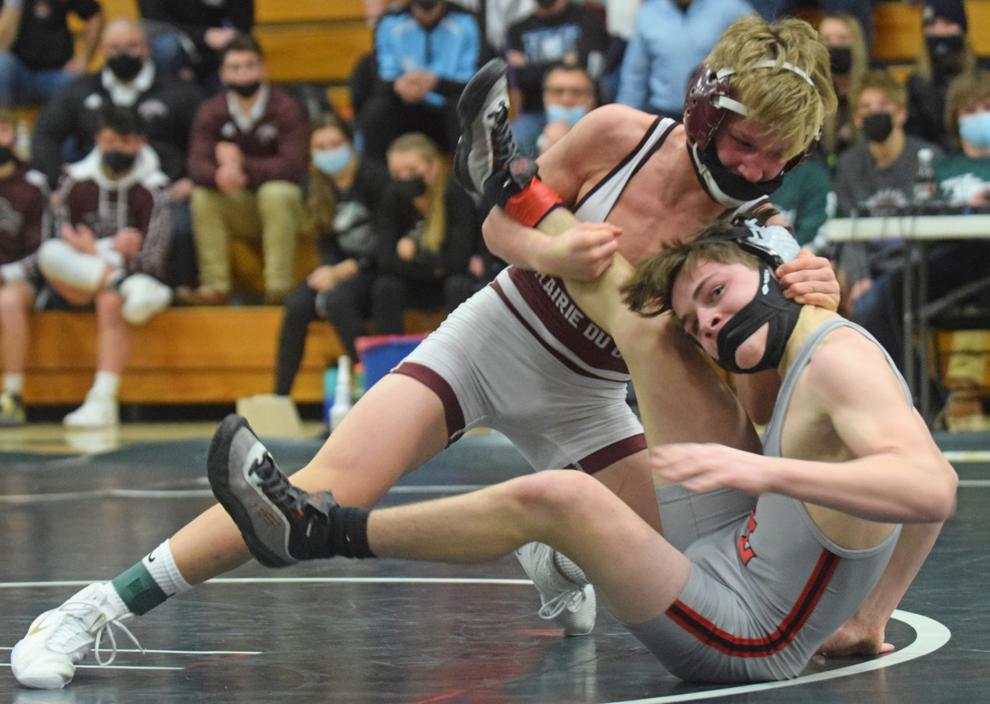 Cale Anderson D2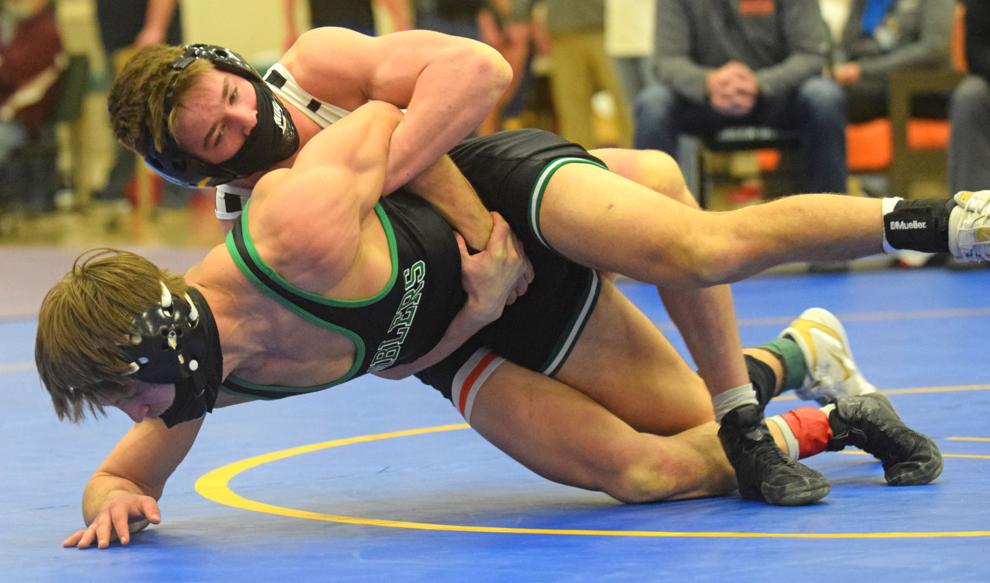 Tanner Andersen D2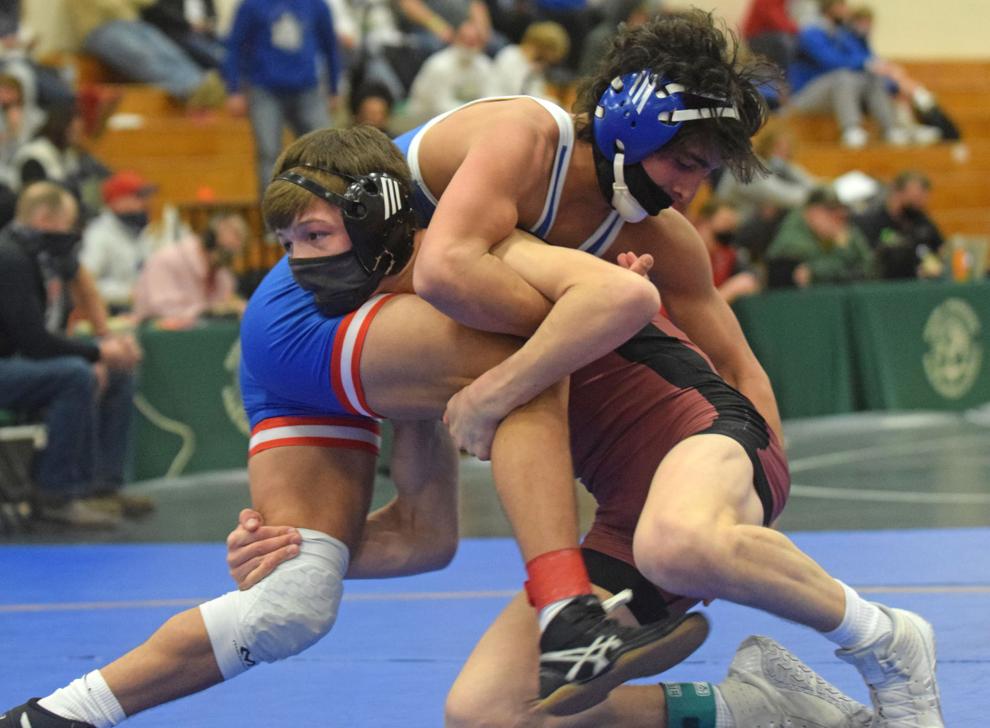 Tanner Andersen D2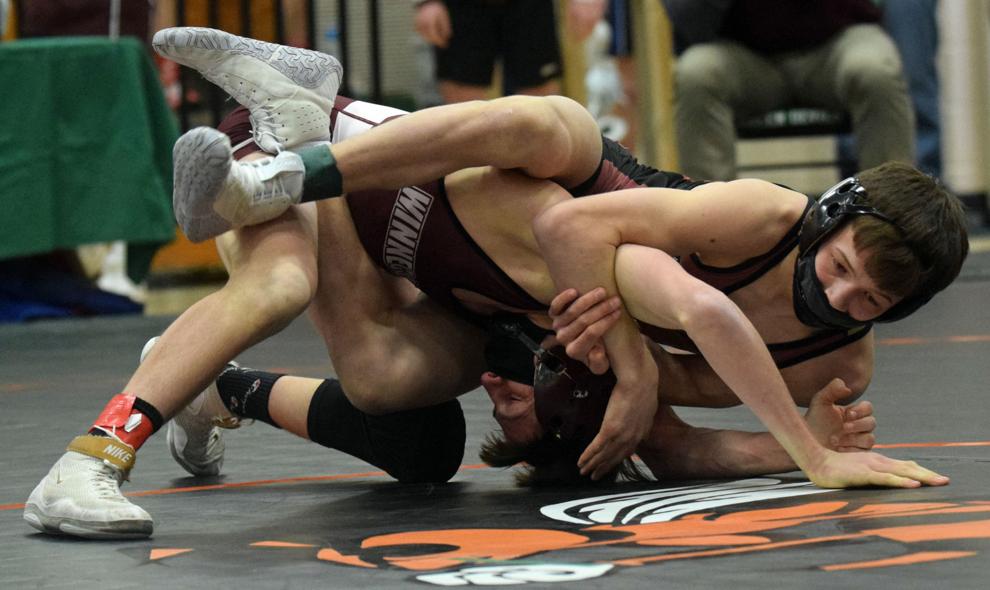 Tanner Andersen D2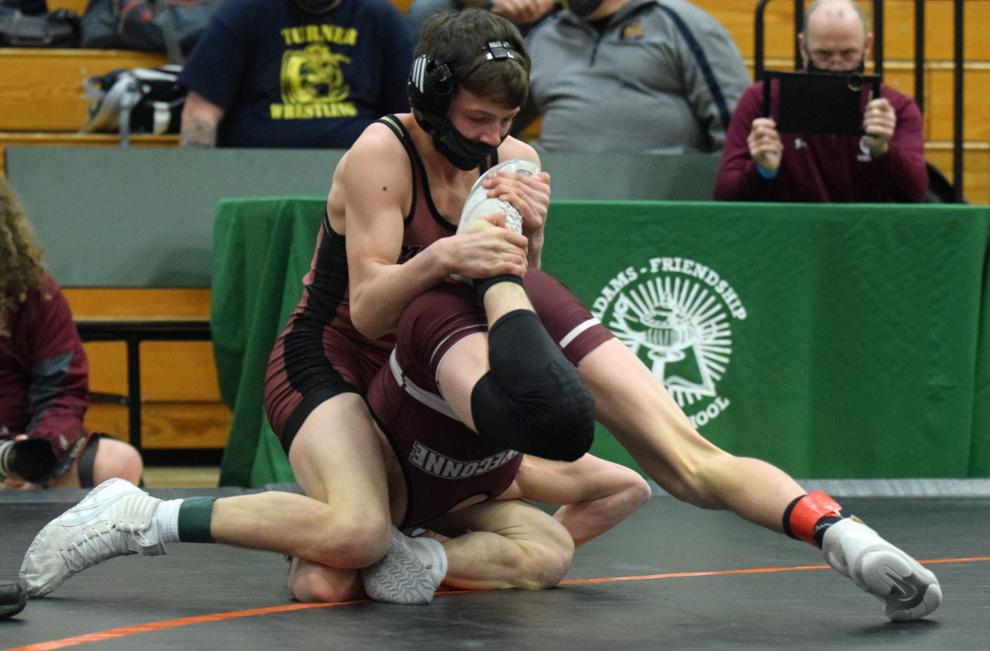 Maddox Cejka D2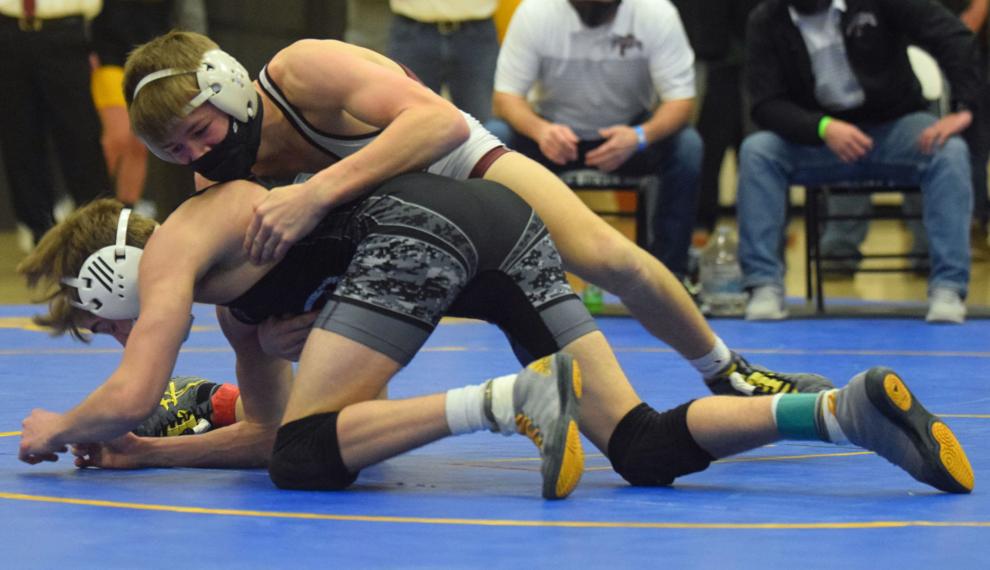 Maddox Cejka D2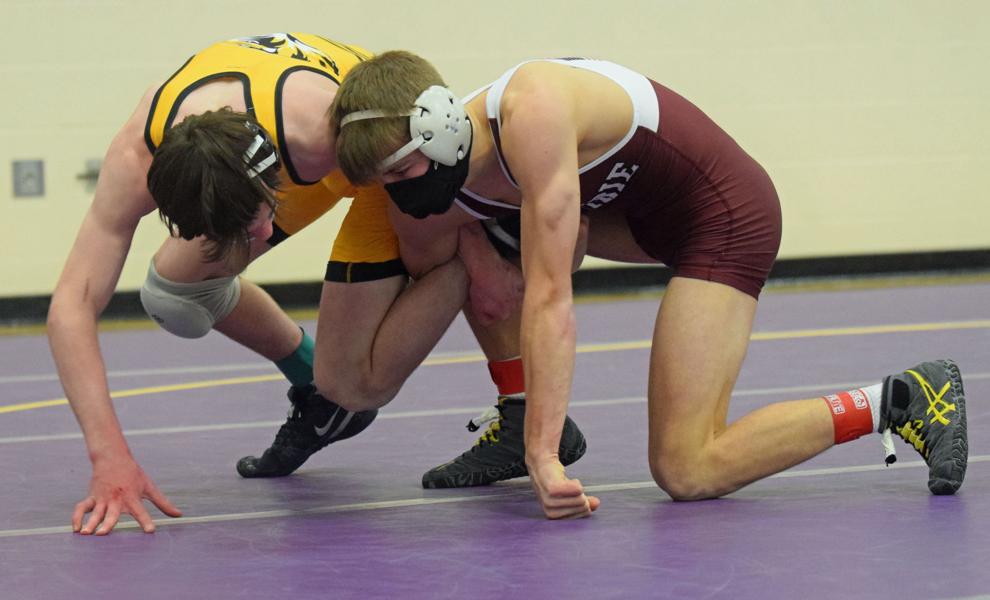 Mason Baumgartner D2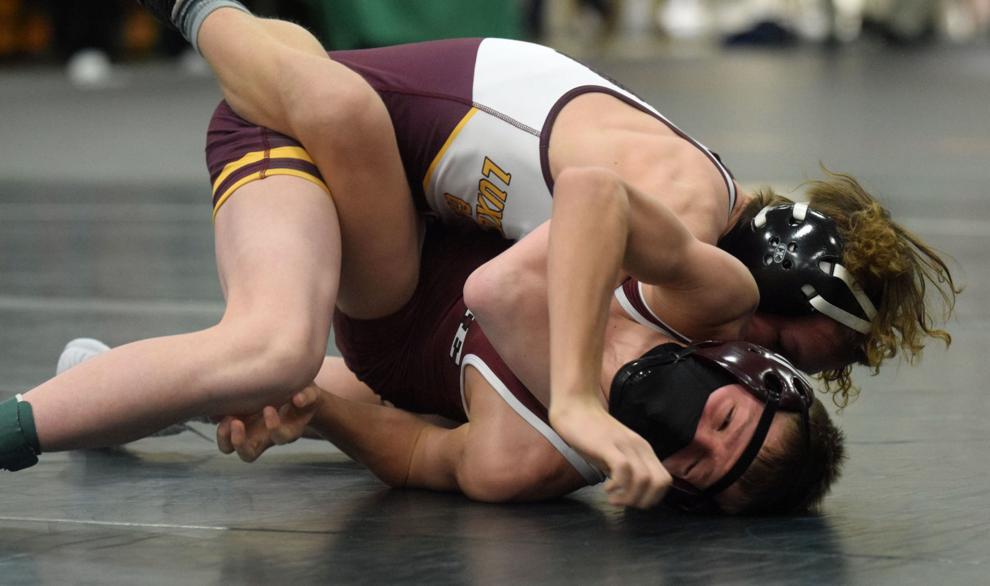 Rhett Koenig D2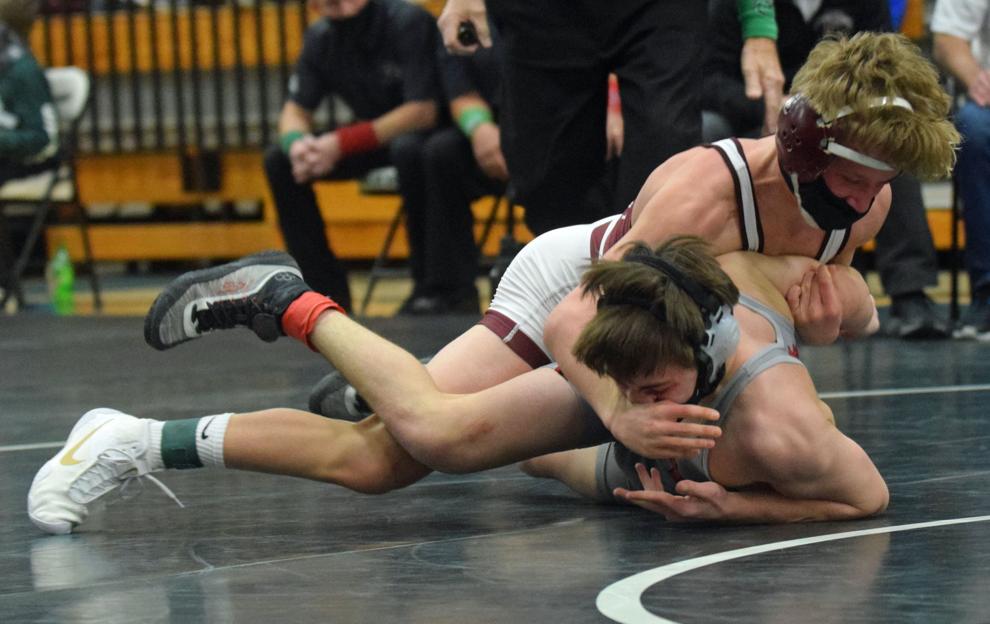 Rhett Koenig D2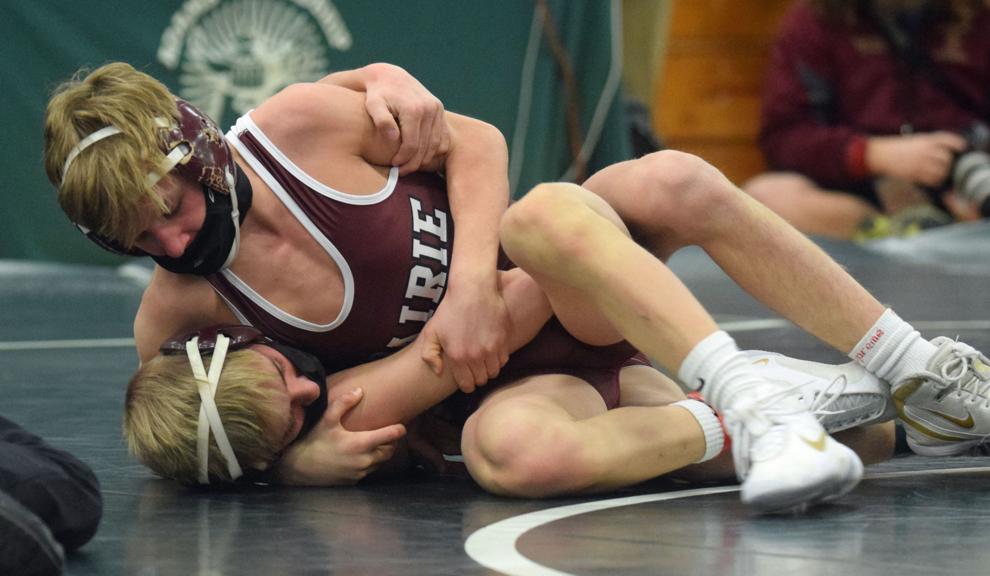 Ryder Koenig D2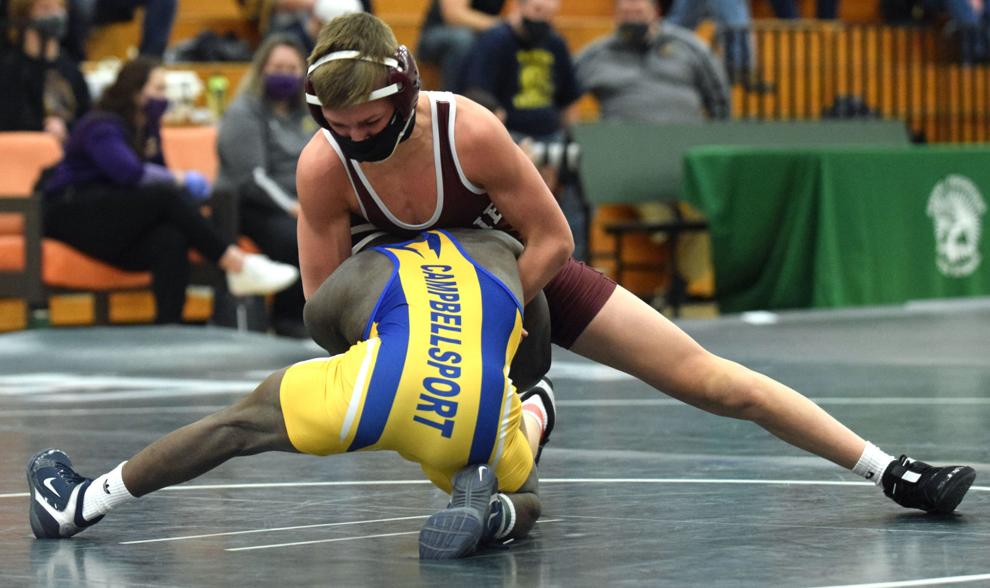 Luke Kramer D2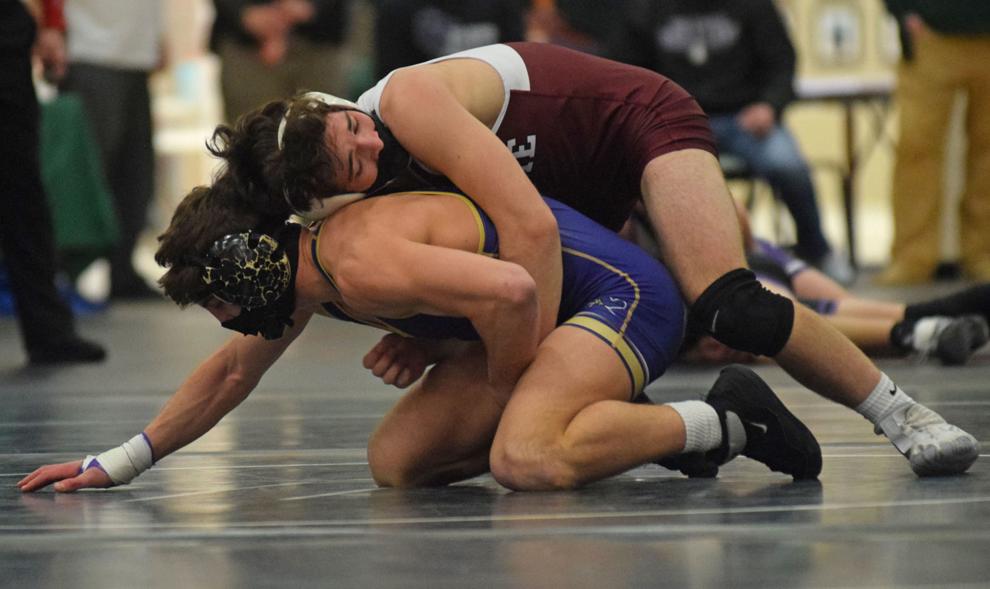 Matt Rogge D2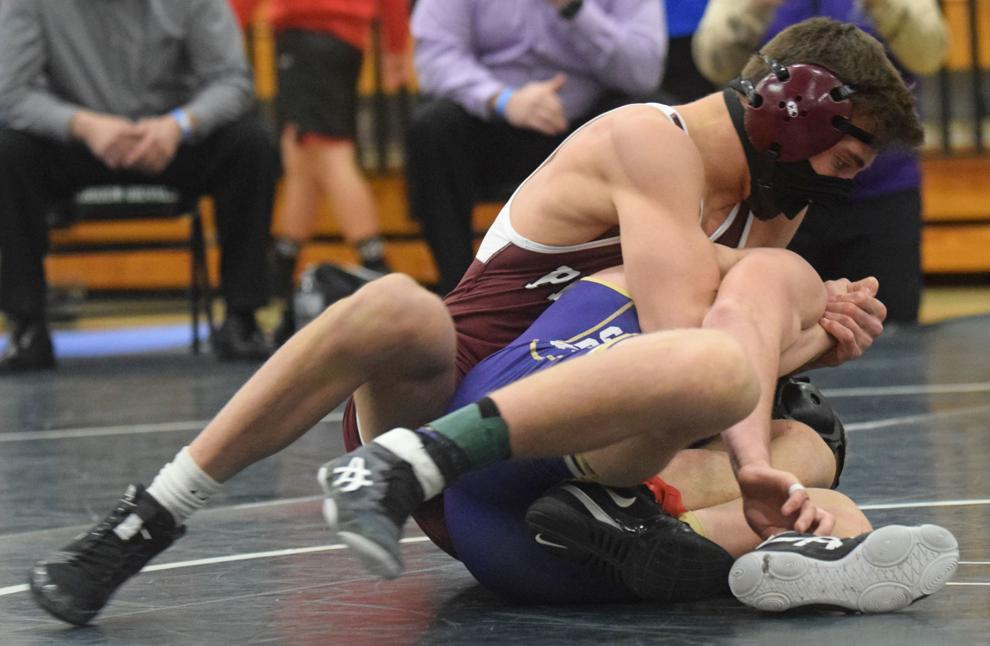 Matt Rogge D2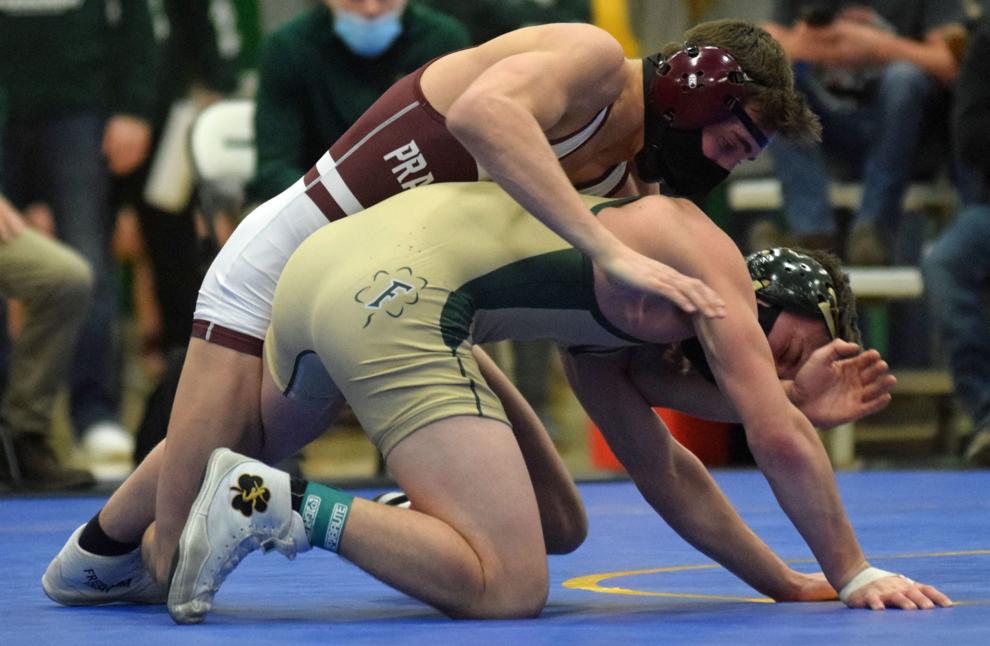 Rhett Koenig D2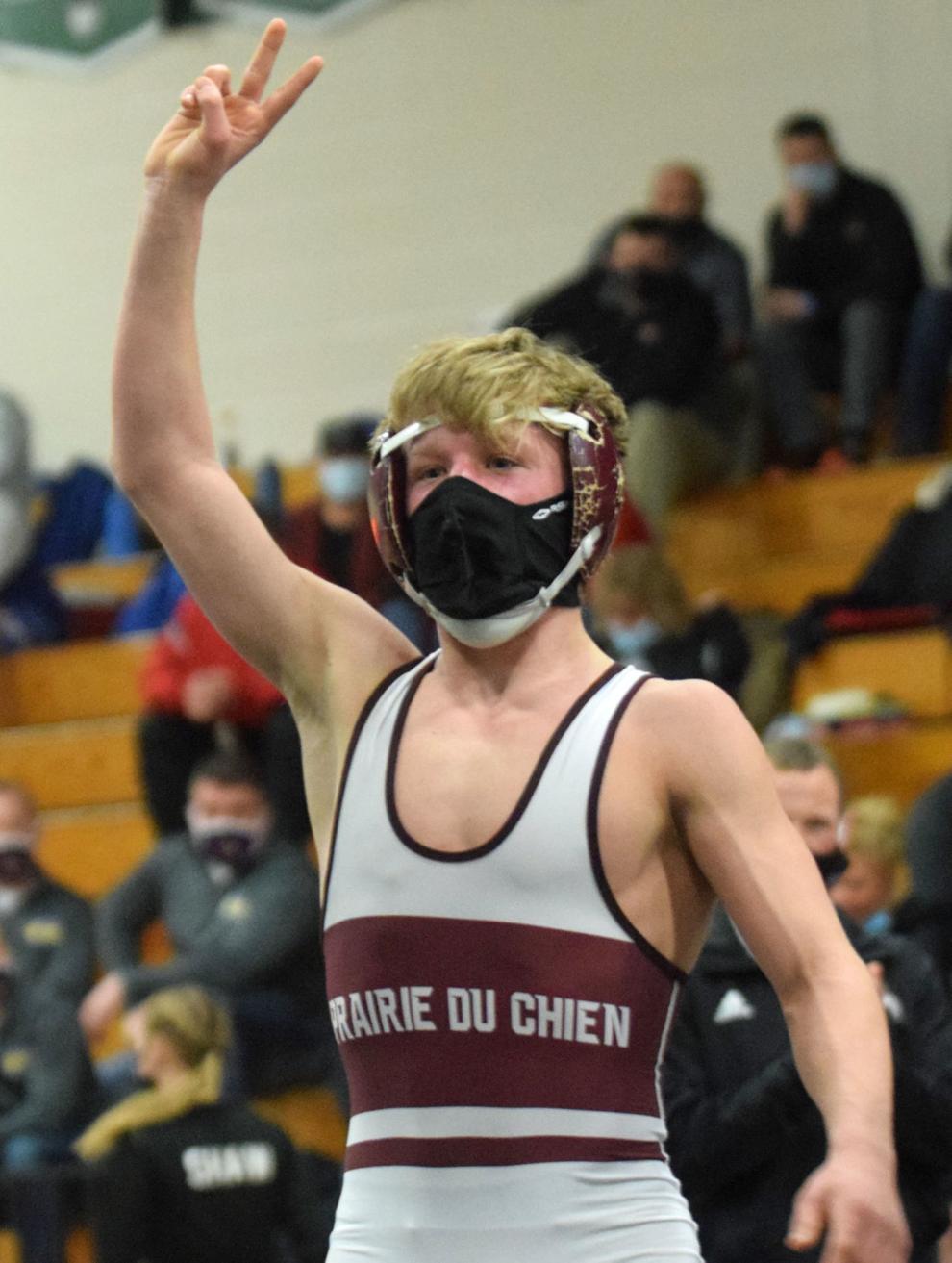 Cale Anderson D2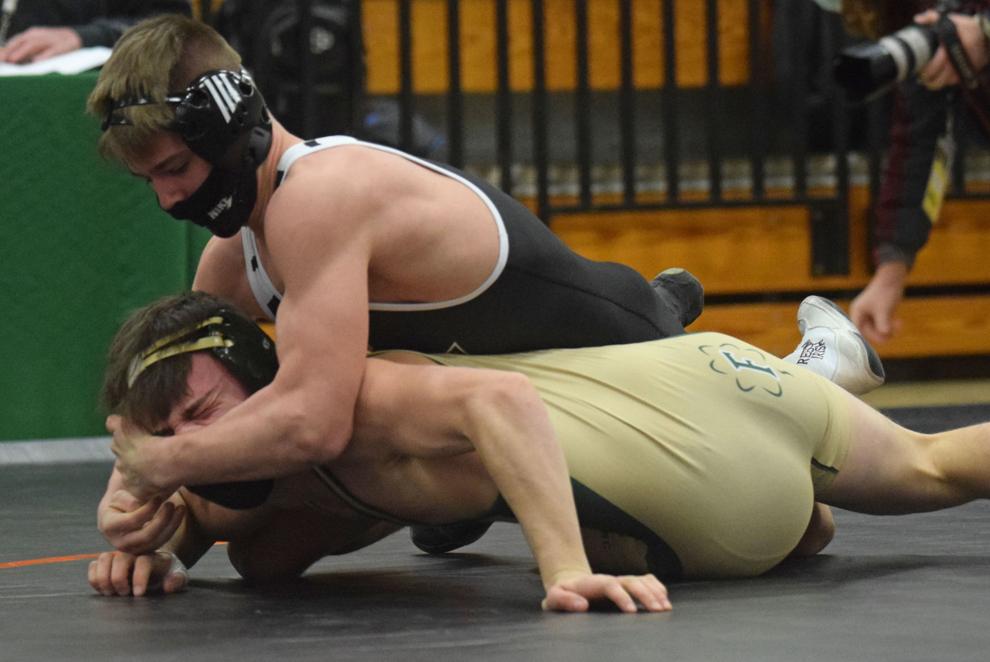 Cale Anderson D2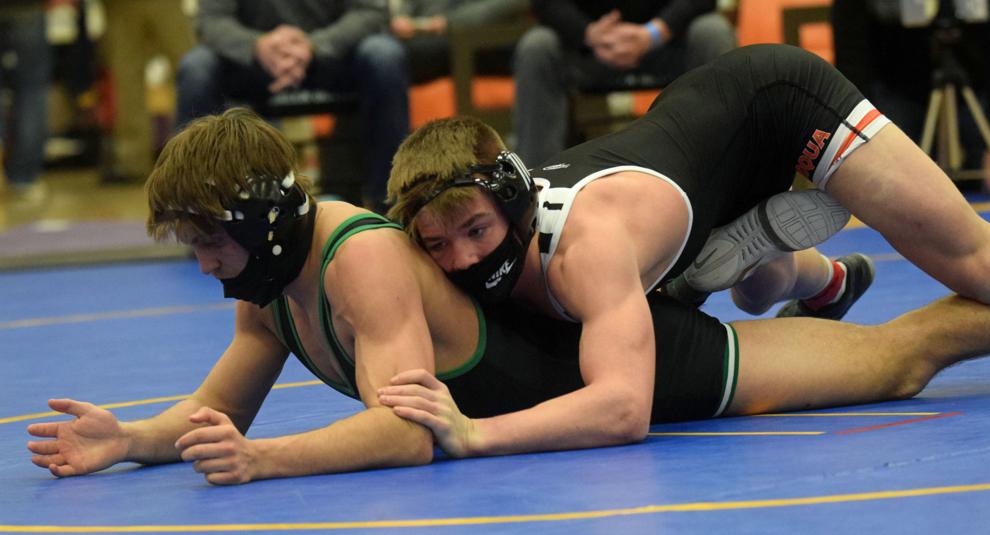 Bradyn Saint D2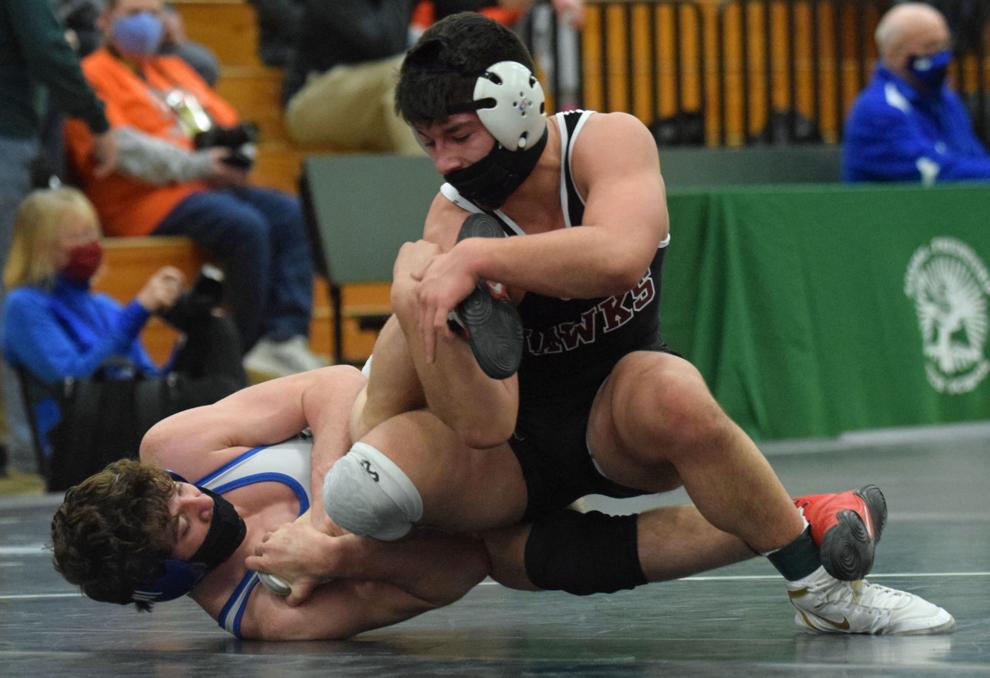 Bradyn Saint D2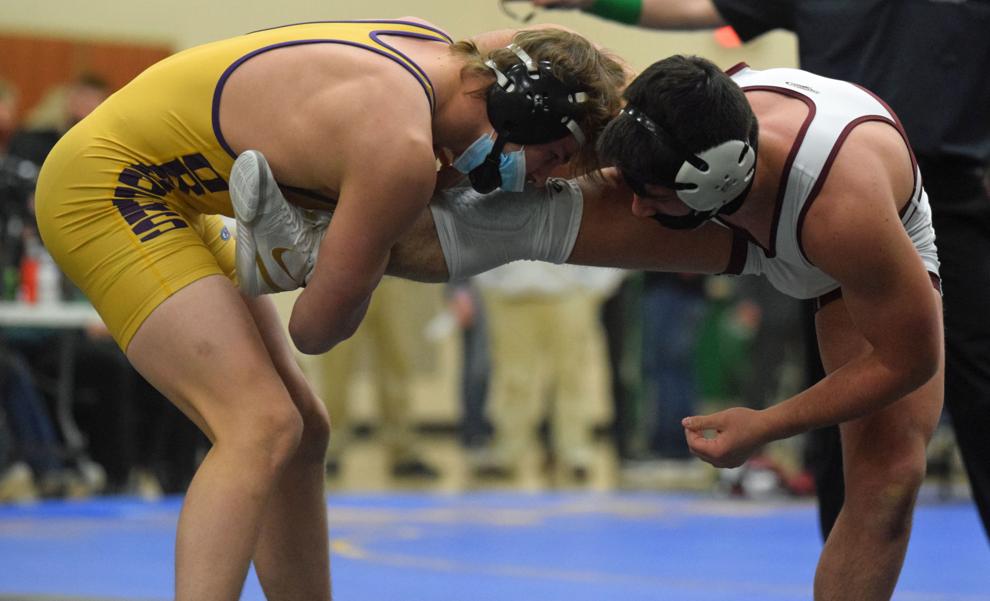 Bradyn Saint D2