A light bulb went off in the minds of Holmen American Legion Post 284 baseball players after the first four games of this summer.
The light began to shine after a slow start that included just one victory during the first four games of the season. But coach Charlie Alexander saw the team buy into a new philosophy to get the gears turning after the poor performances.
"The guys really bought into having to grind out every at-bat in every game with every pitch," Alexander said. "If the team feels like somebody else isn't putting forth their best effort, they'll call it out.
"It's so much better when the players take on a leadership role instead of the coach."
The change in mindset has proven to be beneficial for Holmen as it takes a 24-4 record into its home regional this weekend. Holmen, which last hosted a regional in 2014, is set to start regional play against Sparta at 5 p.m. Thursday. The championship game of the double-elimination tournament is scheduled for 2 p.m. Sunday.
One way Holmen overcame its tough start was through pitching. With key figures like Ben Byom, Caleb Matl, Jake Leis and Dylan Westcott on the mound, the team has been able to keep opponents guessing at the plate.
Register for more free articles.
Stay logged in to skip the surveys.
Westcott — a soon-to-be-senior — leads the team with a 0.45 ERA and 4-0 record. The three others arms aren't far behind, though, with Byom (0.99 ERA, 2-1, 40 strikeouts), Matl (1.00 ERA, 4-0, 30 strikeouts) and Leis (2.35 ERA, 3-1) each throwing solid innings.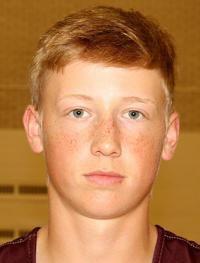 "Our biggest strength is definitely our pitching," Alexander said. "Our guys are confident in all of our pitchers, but when we've got Ben Byom, Jake Leis, Dylan Westcott or Caleb Matl on the mound, that gives the confidence that we have a great chance to win every game."
Holmen isn't solely benefiting from a boost in strength on the mound, as the offense has been busy producing runs thanks to a few key spots in the lineup.
Cam Weber leads the team with a .501 batting average, followed by Mason Palmer (.400) and Matl (.396). Kevin Koelbl (.376, 22 RBI) and Ryland Wall (.382, 29 RBI) both capitalize when they're in the batters both with 14 and 10 extra-base hits, respectively.
Heading into regional play, Alexander hopes that his team will keep producing like it has been — no more, no less.
"I just want the guys to come out and do what they've been doing all summer and focus on playing aggressively," he said. "I expect the pitching to be good and to see timely hitting. We're going to try and not do anything more or less than we've been doing all summer."