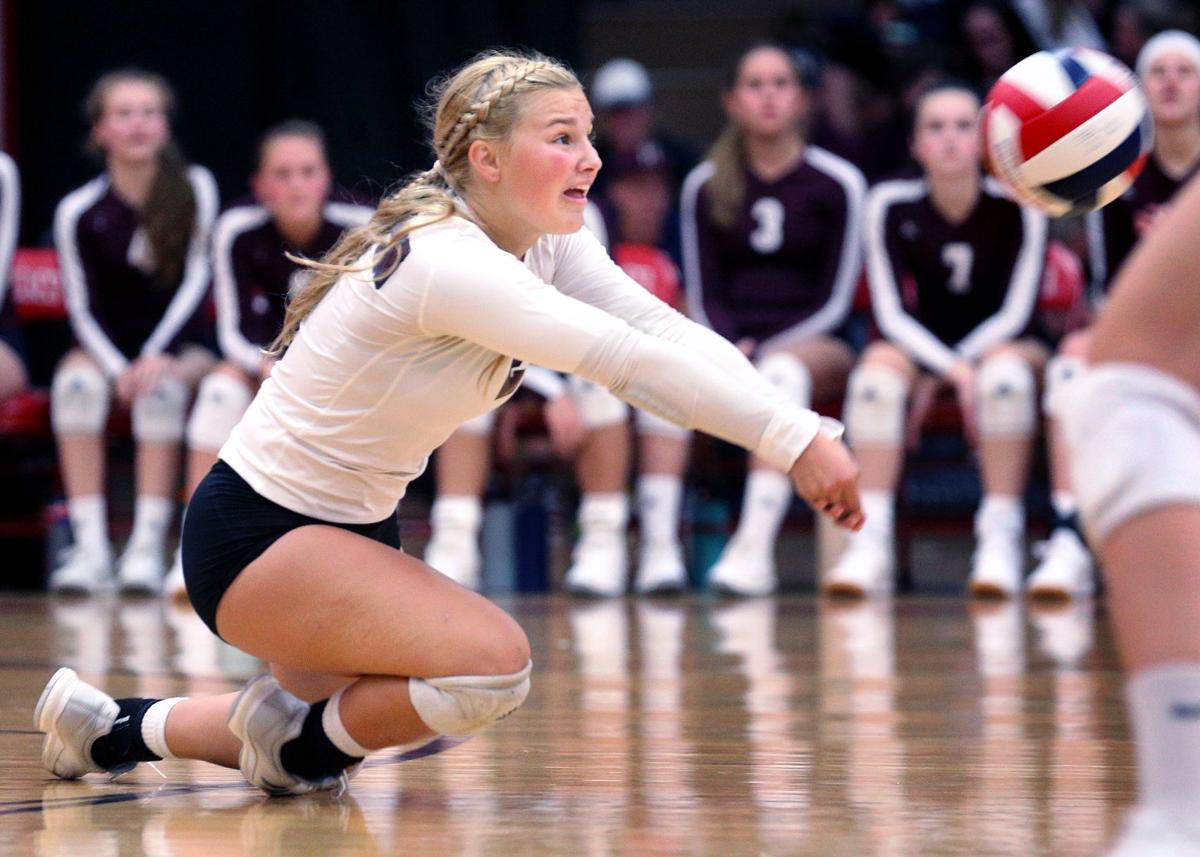 HOLMEN — Ellie Kline wasted little time establishing herself as a major player for the Holmen High School athletics program.
It started as a freshman volleyball player and continued through basketball and softball seasons.
There was no transition — at least anything obvious — for Kline as she navigated through the differences from middle school to high school, and an immediate impact was made.
"She is such a leader on the court," Holmen volleyball coach Sammi Maier said of Kline. "Not many freshmen can do what she did when she got here.
"Ellie doesn't shy away from any challenge. For her, she is constantly trying to see what more she can do and what more she can give."
A libero, Kline had 216 digs and 31 aces while serving at a 97.2-percent clip. She occupied a significant role for a team that shared the MVC championship with Aquinas and won 22 straight matches before a four-set loss to Sun Prairie in a WIAA Division 1 sectional semifinal.
Kline had 17 digs in a 3-1 victory over Middleton that gave the Vikings a regional championships, so she proved rather quickly that she could be counted on by teammates in big situations.
And maybe that was what led a team that had three seniors and four juniors to make her one of two team captains her sophomore season.
"When I found out I was a captain, I was ready for the challenge," said Kline, who has averaged 8.1 points, 3.2 rebounds, 2.0 steals and 1.9 assists per game during two basketball seasons. "It was easier to lead the younger players, but I really had to work on pulling the team together to get some wins.
"With both of my parents being coaches, I understand the leadership role and developing relationships with all players. When you have older teammates, you have to gain their respect, so that's what I tried to do."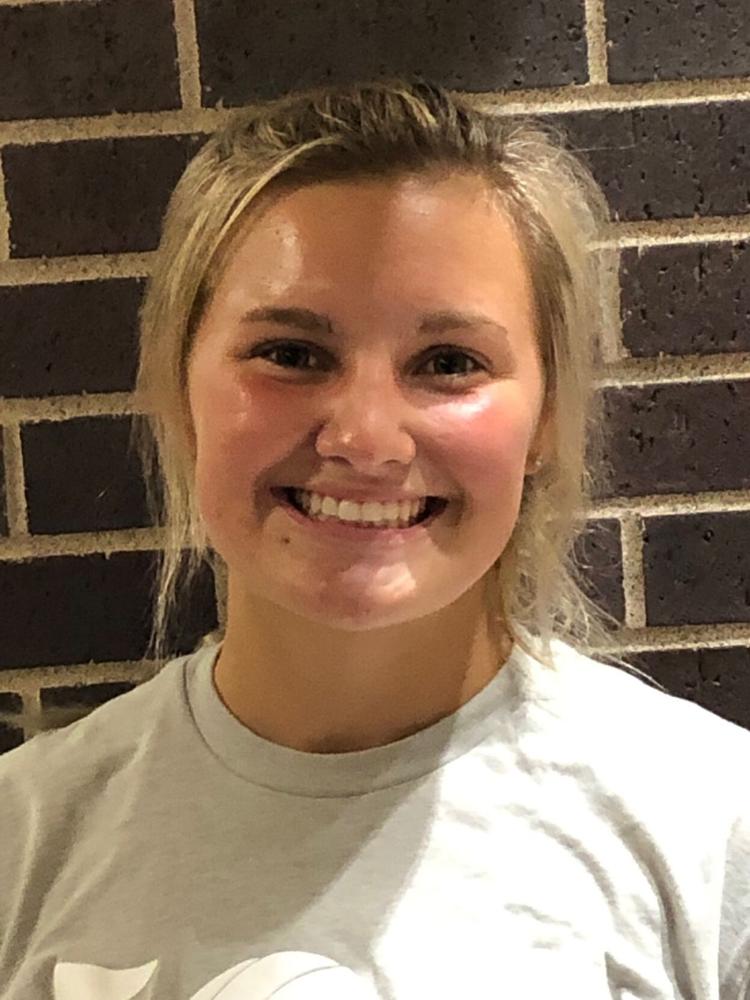 In addition to all of that, Kline increased her performance workload on the court. She had 547 digs as a sophomore and averaged 18.9 per match to go with 65 assists and 33 service aces. It was just what Maier expected to see.
"She is very naturally gifted in her talent and abilities," Maier said of Kline, who batted a team-best .398 with four home runs and 25 runs driven in during her freshman softball season before the coronavirus pandemic canceled her sophomore campaign. "Her volleyball IQ is huge, and it's more than just knowing the position she plays.
"She understands every position on the court, what we're doing as a team, what we're lacking as a team and what adjustments we have to make on the court. Not a lot of people can do that."
Kline said her understanding of every spot on the floor and ability to identify changes that need to be made makes sense because of her spot in the back row. She is comfortable there and takes advantage of every opportunity that arises for her team.
"You have the whole court in front of you," she said. "It gives you the chance to analyze everything that's happening, and that's important because you can tell your teammates what you see and help everyone understand what's open and what's not.
"Different things work in different games, and you have to communicate to find what works that day."
Communication is probably pretty high on Holmen's priority list this fall after a summer of limited opportunities to play together in the offseason. Open gyms at Holmen only allowed for 10-player clusters, and activities were limited.
Kline said her summer focus was on volleyball, but a lot of that came away from the school.
"I played a lot of sand volleyball because we only had two open gyms, and that limited us to 20 people, plus we were in red (on the COVID compass) most of the summer," she said. "You had to find your own ways to play, and that was mostly outside.
"We had a few open fields that were hosted at my house, so we did get some chances to play together as a team."
The team, of course, is much more than Kline.
The Vikings were 17-13 overall and 4-8 in the MVC last season with a relatively young group. Kline was the team's lone All-MVC first-teamer, but setter Marissa Pederson, a junior, and outside hitter Raegan Boe, a senior, earned honorable mention.
Boe led the team last season with 193 kills, and Sydney Jahr (135 kills) and Lexie Jeffers (107 kills) both join her in returning for their senior seasons. Pederson averaged 4.9 assists per set as a sophomore.
"We have a lot of players back, which is exciting," Maier said. "But we don't just have volleyball players back, we have experience varsity volleyball players back, and there's a difference."
Be the first to know
Get local news delivered to your inbox!