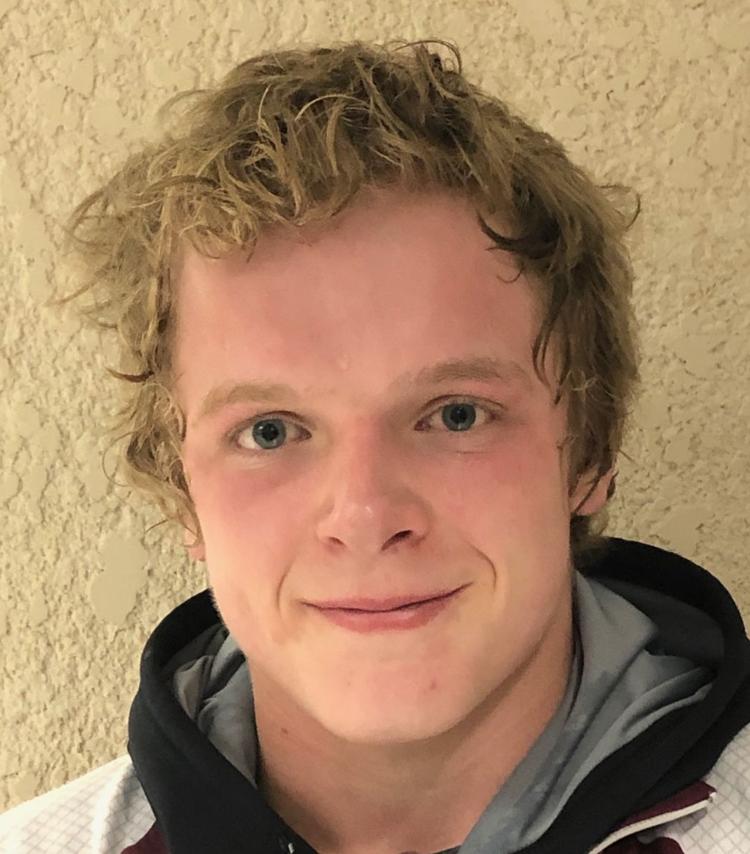 Drake Schams was flat on his back with medical personnel and Holmen High School wrestling coaches surrounding him.
The Holmen senior had just been thrown at the end of a 195-pound quarterfinal match against West Allis Central's Amir Blevins, and the landing didn't go so well. It was the second tough throw Schams had taken while trying to qualify for a Bi-State Classic semifinal match, but it was also the worst.
"I knew he was going to go for a throw because it was the end of the match," Schams said at the La Crosse Center. "He had double under hooks on me and took me out of bounds.
"My head hit his teeth or something."
Schams had a 4-2 lead when it happened, and that was the final score.
As people hovered over Schams to see if he was alright, Schams was more worried about the clock than himself.
"I wanted to know if time ran out," said Schams, who had a gash over his right eye. "They said my head was gushing blood, and I don't know if we could have gotten it taped up to keep going."
But time had run out, and Schams (14-3) had earned a spot in Saturday morning's semifinal round against Prairie du Chien senior Tyler Hannah (21-0). Hannah beat Zumbrota-Mazeppa's Ethan Kovars (11-3) by a 6-0 score in the quarterfinals.
You have free articles remaining.
Schams, who is ranked third in Division 1, said he will be ready for Hannah, ranked first in Division 2.
They are part of a Coulee-dominant bracket. Melrose-Mindoro/G-E-T senior Bryce Burns (18-0) also won a quarterfinal bout and will match up with Belmont/Platteville's Will Schaefer (18-1) in the other semifinal.
Burns had two pins and recorded a 16-1 technical fall over Caledonia/Houston senior Jed Kasten (11-3).
Schams put the finishing touch on a big day for the Vikings, who will have four semifinalists on Saturday morning.
Parker Kratochvill (15-5, 106), Sam Smith (13-3, 113) and Alex Pellowski (12-1, 120) also won quarterfinal matches for the Vikings.
Kratochvill's technical fall over Stillwater's Dylan Dauffenbach was followed up by a Smith pin of Riverdale's Justice Dilley (18-2).
Smith had two pins and a technical fall to qualify for a semifinal bout against Lancaster's Remington Bontreger (16-0), while Kratochvill meets Aquinas freshman Tate Flege (14-0).
Pellowski had a 24-second pin and a couple of technical falls before he beat Melrose-Mindoro/G-E-T's Tanner Andersen (13-5) 5-0 in the quarterfinals.
"I hadn't wrestled him before, but some of my teammates have," Pellowski said of Andersen. "I wanted to keep moving my hands and my feet against him. It worked the match before, so that's what I did."
The lightweight trio built its success by making it nearly impossible for opponents to score.
"Four in the semifinals is a great day," Holmen coach Jason Lulloff said. "But I thought we could have four in the semifinals, so it's not surprising to me."