After spending most of his 182-pound championship match on the attack, Holmen High School senior Isaac Lahr used defense to win his first Bi-State Classic championship Saturday at the La Crosse Center.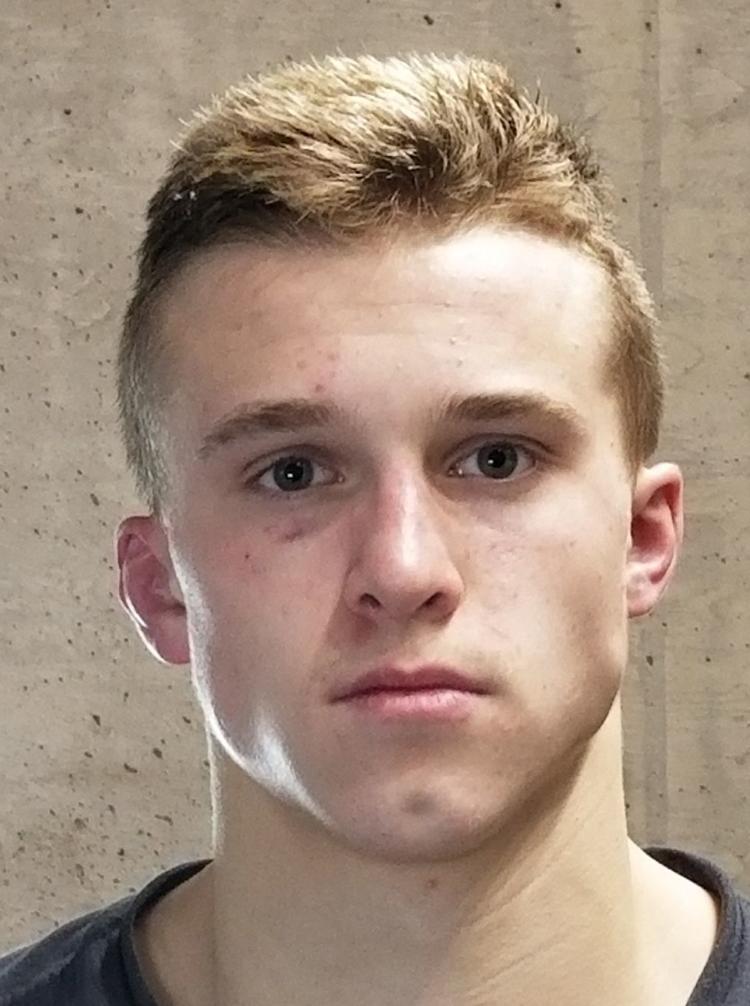 Iowa-Grant/Highland's Brady Peat tried for 1 minute and 27 seconds to get the tying takedown, but Lahr fought it off to finish his Bi-State career with an exciting 5-3 victory.
"What was the score?" Lahr asked after the match. "I felt like I still had a lot in the tank, and I could tell (Peat) was tired. I was actually trying to take him down to end it, but I just did what I had to do to win."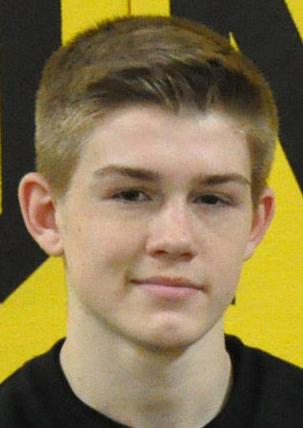 Lahr joined teammate Tanner Schultz (138 pounds) and Tomah junior Dawson Lambert (113) on the list of local champions Saturday, and his victory led to something even bigger for the Vikings.
Holmen not only won Division 1 with its team score of 342 points, it beat everyone else in the field. Marshfield (229) was second in Division 1, and Division 3 champion Stratford (319½) was second overall.
That was the goal before the tournament began on Friday, and Lahr's victory helped make it happen.
"We really want to win this," Lahr (21-3) said during a break from practice at the La Crosse Center two days before the meet. "We think we can. We just have to go out and do it."
Lahr kept those wheels in motion by building a lead over Peat (23-2), who is ranked first in Division 3 by Wisconsin Wrestling Online. Lahr, ranked second in Division 1, fought off an attempt at a takedown midway through a scoreless first period before getting an escape and takedown in the second.
He let Peat go to start to third, then took him down with a double-leg as 1:37 remained. Peat got within the final margin by escaping with 1:27 left.
Lambert (20-2), who beat Stillwater's Javon Taschuk 6-1 in the championship bout, didn't come in with a Bi-State resume that would turn heads.
The junior was seeded sixth and wrestling in just his second Bi-State after missing last season's due to a broken hand. He came back to win a regional championship and place second at the sectional to become a state qualifier and complete a 17-3 sophomore season.
He was 12th as a freshman 106-pounder and moved beyond that with an impressive quarterfinal win over Stratford's Keegan Kjos on Friday. He started Saturday with a major decision over Lewiston-Altura/Rushford-Peterson's Carter Jonsgaard in the semifinals.
Lambert, ranked eighth in Division 1 at 120, was on top of his game against Taschuk, who is ranked sixth in Minnesota's Class AAA.
He scored all six of his points in the first period. Lambert took Taschuk down twice and put him on his back once.
Holmen junior Kalyn Jahn (17-4) also qualified for the championship match at 170, but River Valley's Shane Liegel (24-0) handed him a 3-1 loss. Liegel was a Division 2 state champion last season and broke a 1-1 tie on a takedown with 1:10 left in the match to leave Jahn as a Bi-State runner-up for the third time.
THIRD PLACE: Four Coulee Region wrestlers won third-place matches on Saturday.
Sparta's Jon Bailey (120 pounds, 18-1), West Salem/bangor's Aaron Bahr (138, 19-2), Viroqua's Ryan Hannah (145, 19-1) and Caledonia/Houston's Zach Schneider (160, 13-1) all finished with two wins after losing semifinal matches.