When Jaymeson Freit isn't playing for the Bangor High School boys basketball team in the WIAA Division 5 state tournament, he can be found at the bowling alley, where his talent is just as plentiful.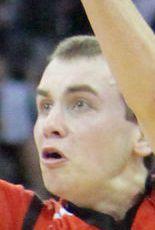 The Bangor senior recently won the Youth Bowling Championships at Bangor Lanes and racked up a handful of accomplishments while doing so. Besides winning the singles competition, him and his teammate — in bowling and in basketball — Sam Wittmershaus won the doubles competition.
En route to the two victories, Freit recorded 27 strikes and nailed down his first 700 series and 300 game.
"It was basically like any normal night of bowling with my friend Sam Wittmershaus," Freit said. "I didn't start off so well … and then the whole second game I got kind of quiet because of all the strikes I strung together. It didn't hit me that I had a 300 until the whole thing was over, and it was a really exciting experience."
The high school senior has been bowling since he was 8 years old and now at 17, he's approaching his 10-year anniversary with the sport.
Freit attributes his success and longevity in the junior leagues to Ryan Tenner, who has helped him since he started in elementary school.
"Ryan has taught me how to throw a curve with the bowling ball, where to aim, how to position my feet, how to adjust to the lane and everything else," Freit said.
For Tenner, it's not Freit's high scoring that makes him stand out. Instead, it's what he does off of the lanes that makes him shine.
"He's very willing to help the younger kids," Tenner said. "He's kind of like a coach and helps them himself if I'm ever busy, and he's a very humble kid."
Freit has learned how to help others, and how to better his own bowling skills, by joining the West Salem/Bangor high school bowling team.
Being on the high school team has allowed Freit to get used to bowling on different lanes and in different conditions. But being in two winter sports has its cons, especially when it comes to overlapping schedules.
While Freit was in Madison this weekend trying to helped the Cardinals repeat as Division 5 champions, local youth bowlers will be competing at the Pins-Over-Average Scholarship tournament at Coulee Golf Bowl on Sunday.
Even though Freit was likely to miss this bowling tournament, he has plenty more coming in the future.
"I've always loved bowling," he said. "Ever since I started, I thought to myself, 'I'm probably going to bowl for the rest of my life.'"