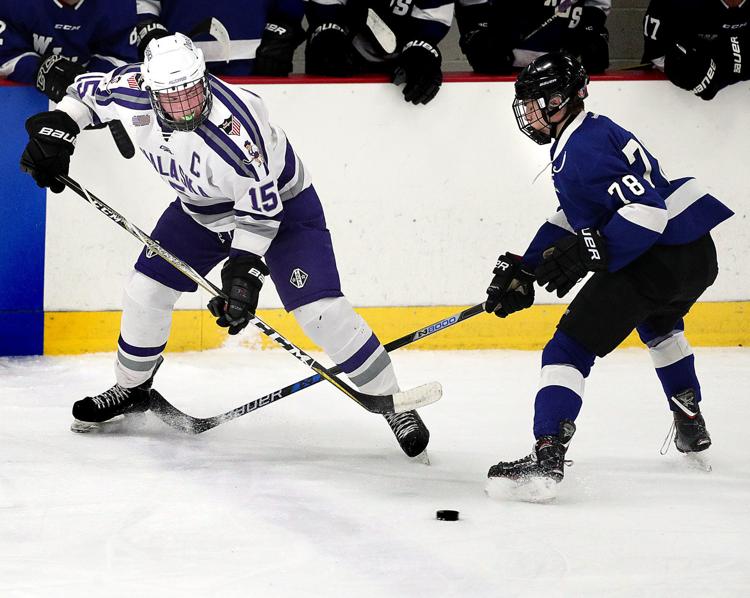 ONALASKA — The Onalaska co-op boys hockey team has been in this position before — it starts hot, hits a rut, then finds a way to dig back out.
This season, the first-year Onalaska/Central/Logan co-op jumped out to an 11-0 start, but has since lost two in a row after falling to Waukesha 3-2 at the OmniCenter on Saturday.
The team's first taste of defeat came two weeks ago in a loss to Sun Prairie, which was the last time it played before facing Waukesha (9-4-2). While the two-week break was less than ideal, it was something the Hilltoppers simply had to deal with.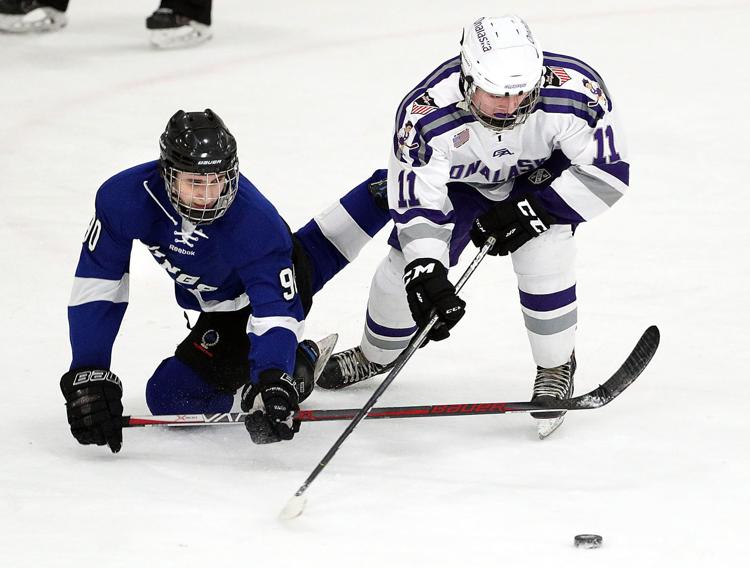 This team, it seems, is capable of doing just that as it started fast last season, then lost two consecutive games early on before bouncing back. Hilltoppers' senior Ryan Gargaro is hoping that experience — and a little relaxation — can fix some problems.
"We've been in this spot before, like last year when we lost a couple games," he said. "Last year our coach talked to us and basically just said that something needed to get fixed, and then everyone relaxed over the weekend and came back better on Monday. I think that's what is going to happen … everyone will relax and then come back on Monday ready to work."
Gargaro, a 6-foot-1, 220-pound senior center, got the Hilltoppers going in the first period after netting an unassisted goal, which also marked his first goal of the season. But after ending the first-period with a 1-0 advantage, things started to tilt in Waukesha's favor.
Three minutes into the second period, Waukesha's Tyler Dale scored the tying goal, beating Onalaska goalie Jack Weber. Just over a minute later, Garrett Wilderman was able to sneak the puck past Weber — who finished the game with 15 saves — to give the Wings a 2-1 lead.
After another Waukesha goal later in the second period, sophomore forward Mason Manglitz gave Onalaska some extra hope with a late-period goal.
"That goal was a big jump for us," Onalaska coach Tim Ebner said. "That gave us a little bit of energy and said that, 'Hey we're still in this thing.' Manglitz had a really good game for us and has been getting more puck time, and we were rewarded with that goal on it."
After being in spots like this before, Ebner knows what has to happen with his team moving forward. Eliminating mental errors, which opponents frequently capitalize on, according to Ebner, will play a large part in future success of the Hilltoppers.
From the player point-of-view, Gargaro also keeps a keen eye on the team's mentality and knows how keeping it strong, yet positive, can change a game completely.
"We just have to go as hard as we can everywhere on the ice and hope it goes our way. Hard work is the basis of everything, and especially of our team," he said. "We'll work as hard as we can and really it's about staying positive, because that's the best thing you can do."