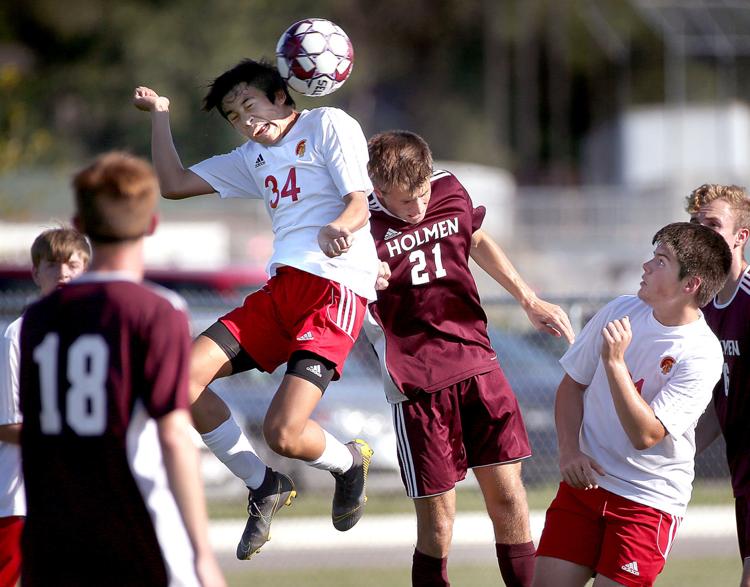 HOLMEN — Coach Guy Turner and the Holmen High School boys soccer team know they are often overlooked in when it comes state rankings and seedings.
Maybe some of the teams ranked ahead of the Vikings shouldn't be there, but the list is merely an organized opinion.
But there is one way to solve the problem. Keep winning. 
That's exactly what Holmen was able to do on Tuesday, holding off a physical and upstart Sparta team 2-1 at Holmen High School.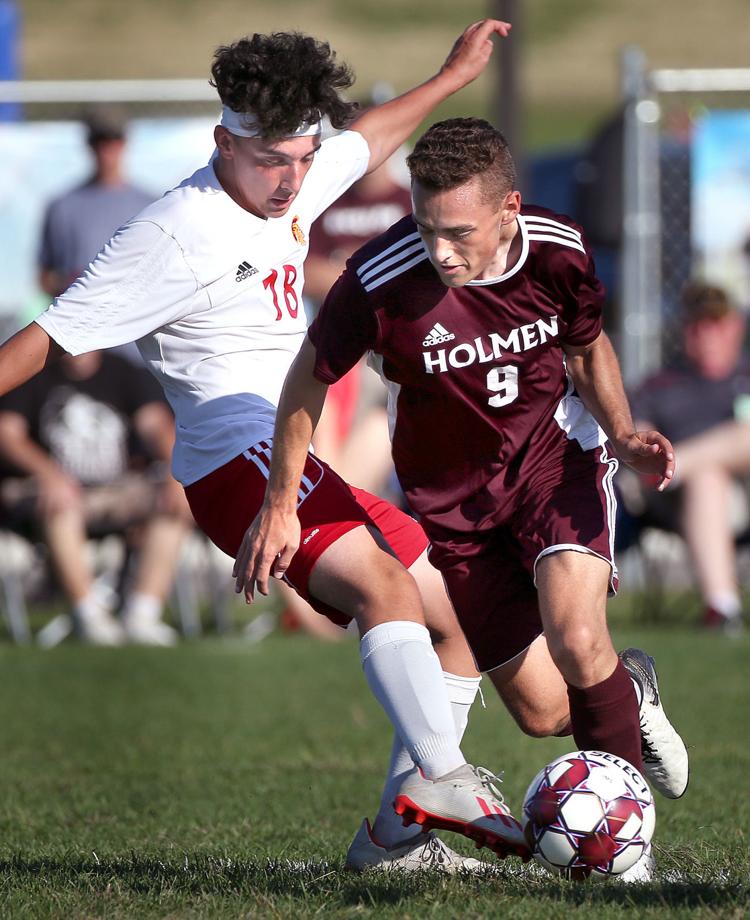 The Vikings (5-0-3, 5-0-1) started fast thanks to a pair of goals early in the first half from Matt Espelien. He was in the right place at the right time after his a shot was deflected by Sparta goalkeeper Thomas Treu at the top of the box. It ricocheted directly to the right foot of Espelien, who tapped it in for a 1-0 Holmen lead.
Espelien's second goal came moments later when he took a nice feed from Daewyn Hendricks at the top of the box where he juked a Sparta defender before firing a shot that just tucked underneath the crossbar to give the Vikings a 2-0 lead. 
You have free articles remaining.
Register for more free articles.
Stay logged in to skip the surveys.
But Sparta refused to quit and answered with a first-half goal of its own thanks to a goal from Ivan Hurtado to make it 2-1. 
"Having success like that right away allowed a little bit of breathing room," Turner said. "But I think it was too much breathing room and then we get four, five offsides it puts in a little doubt with our forwards. We had to pump the brakes a lot more and play a little bit different." 
Holmen had chances to create separation in the second half, but Treu was there to squash those opportunities. He made a great save early in the second half by getting a piece of a shot from Kyle Palmberg, who had slid behind the defense. Later, he was able to deflect Espelien's bid for a hat trick when he just got enough of the ball to knock it off the post before his defense cleared it. Treu finished with 12 saves. 
"When you don't put it in the back of the net, and you create opportunities for a good goalkeeper like Thomas to make some good saves and he did, it starts to build confidence for he and his defense," Turner said. "Then that compounds to a real close game I think."
Sparta had a couple of looks for an equalizer. Edgar Aguilar probably had the best opportunity with a shot from on top of the box that just missed high. Holmen goalie Jackson Lutz made 5 saves on the day. 
The Vikings next face Onalaska (5-0-0) on Thursday. The Hilltoppers beat West Salem 3-0 on Tuesday. They and the Vikings are the only two remaining undefeated teams in the MVC. Turner and the Vikings know they still have some work to do. 
"At times, we haven't played like we were one of those ranked teams," Turner said. "We are in the middle of the season almost and we are still trying to find our stride to hit."