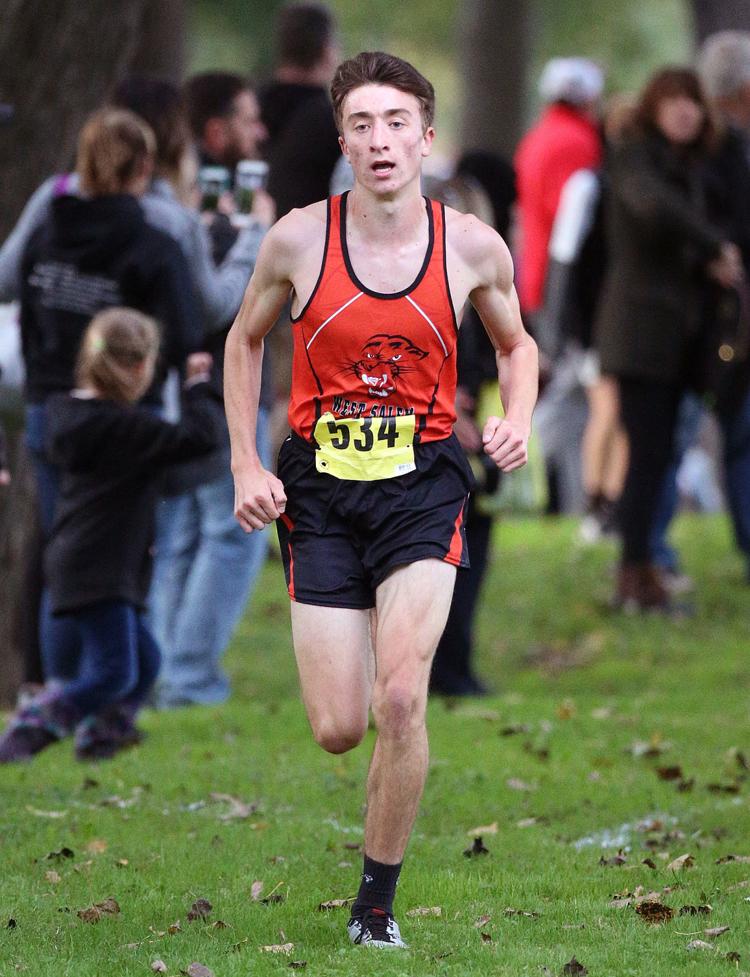 A last-minute course change for the Dick Mitchell Cross Country Invitational didn't throw off West Salem High School junior Brady Niemeier on Thursday.
The invitational, originally planned for Forest Hills Golf Course, was moved to Pettibone Park due to course conditions. Niemeier ended up winning the race in 16 minutes, 53.9 seconds to record his first win of the season.
"It feels good to get my first win of the year at such a good time," he said. "I'm going faster, and this will help me get ready for conference, sectionals and hopefully state.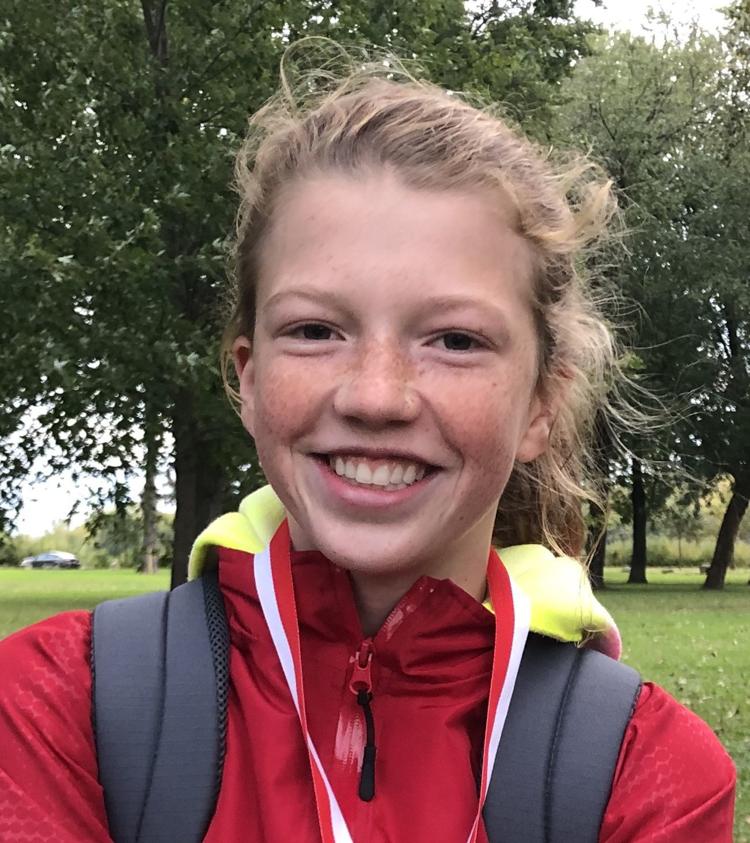 "It definitely felt good to get this one."
Aquinas, which is ranked second in Division 3 by state coaches, won the boys championship with a score of 60. West Salem (87) finished fourth.
The Blugolds had four top-15 finishes with junior Mitch Ellis (17:11.7) leading the way in fifth. Senior Zachary Degroot (17:31.3) finished second for Aquinas and ninth overall, followed by teammate Andrew Skemp (17:37.1) in 11th and Alec Taylor (17:49) in 15th. Sophomore Nick Drye (18:05) rounded out the Blugolds with a 20th-place finish.
You have free articles remaining.
Register for more free articles.
Stay logged in to skip the surveys.
The Pettibone course took runners through a flat, three-loop route. The wind was cold and the course a little muddy, but Niemeier kept pace thanks to a confident mentality.
"The last lap was definitely the hardest, but once you know that you have a chance at winning the race, you have to think hard and remind yourself of all the work you put in throughout the season," he said. "Once you know you can do it, you have to make the decision to just go with it from there and keep running."
Wisconsin Rapids senior Harrison Sullivan (16:57.8) finished 4 seconds behind Niemeier to take second, and Central freshman Wesley Barnhart (17:00.6) crossed the finish line 3 seconds later for third.
Holmen (87) was third behind a sixth-place finish from sophomore Cameron Lamere (17:13.5), and Central (101) came in fifth thanks to Barnhart's third-place finish. Sparta (122) came in sixth.
The Central girls were second with 73 points, trailing only Wisconsin Rapids (31). Freshman Katie Christensen (20:34.3) powered the Red Raiders with a third-place finish. Christensen has had a successful fall as a freshman, which is something that she wasn't expecting.
"I've definitely surprised myself this year because last year our races were only two miles," she said. "I felt pretty good throughout the whole race today, and when I finished I was pretty proud of myself."
Cochrane-Fountain City freshman Reese Ehrat won the girls race with a time of 19 minutes, 48.8 seconds, and Wisconsin Rapids senior Willow Sering (19:52.2) followed closely in second.
Holmen (76) finished third in the seven-team invitational thanks to a 10th-place finish from Taylor Bembnister (21:23.6). West Salem (126) finished fifth and was led by Alena Donahue (21:12.9), who finished in seventh. Aquinas (146) came in sixth, and Sparta (169) finished seventh.