For Elsa Benson, it all began a few short years after she graduated from a toddler's version of four-wheel drive — knees and hands — to an upright walking position.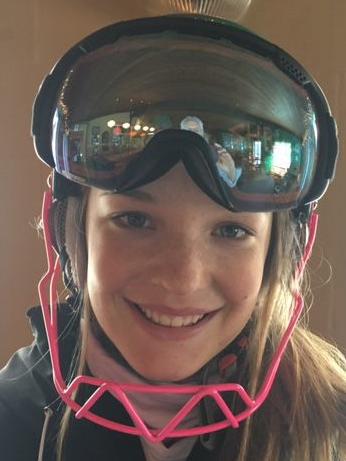 Benson's parents enrolled her in what is called "Snow Bears," which is the first step in learning how to ski at Mount La Crosse.
"That is the very first step to start skiing, and we just came out here and skied the bunny hill," Benson said. "It was my parents, and my best friend's parents, they signed us both up.
"I just loved it (skiing) and I kept going and never stopped."
Fast forward a dozen years, and Benson — now a 15-year-old sophomore at Aquinas High School — is one of the top downhill skiers for the AOWS (Aquinas, Onalaska, West Salem) girls team. In fact, she's one of the best in the state.
Benson is one of more than 150 skiers from 41 teams (21 boys, 20 girls) who will compete in the WIARA (Wisconsin Interscholastic Alpine Racing Association) State Ski & Snowboard Championships this weekend at Mount La Crosse.
Throw in another 125 snowboarders (90 boys, 35 girls) for the snowboard portion, and Mount La Crosse will be buzzing during competition days Saturday, Sunday and Monday.
The miracle of it all, tournament co-director Bill Patza says somewhat tongue-in-cheek, is that the weather finally cooperated at just the right time.
"Our conditions right now are almost ideal. I hope nothing else happens the rest of the week because it is almost perfect right now," said Patza, known as "Mountain Man" for his efforts in getting the Mount La Crosse runs in pristine shape for the state meet.
"We had all that snow two days ago, which concerned me because too much snow is not good either. The hill crew, we were all out there and able to work on it. Right now, the race conditions, the snow conditions, are phenomenal. They couldn't get any better."
That's great news to the ski teams as well as the snowboarders. The snowboarders get their own day on Saturday, where they will compete in the Slalom, Giant Slalom and Bordercross. Scores from all three events are combined to determine individual and team champions.
The skiers, like Benson, take to the slope on Sunday and Monday to determine the state's best high school skiers.
"I love being outdoors and it (state ski) is just so much fun because you never really know what is going to happen when you go out there," said Benson, who finished eighth overall at last year's state meet. "You definitely have to keep pushing yourself because it is a very competitive sport, very competitive people.
"If you hold back, you are probably not going to get the results that you want."
It has been a challenging year for both the Central/Logan skiers and snowboarders, as well as those from AOWS. An unusually warm fall didn't allow Mount La Crosse to make snow until well into December, and then a roller-coaster of temperatures made it difficult to keep the slopes open.
Then a bitter cold spell in late January and early February forced closure of the slopes and schools, which meant no practice. Then, to top it off, Mother Nature dumped nearly a foot of snow on the area earlier this week.
"We got a pretty cold November and got an early start on the snow (making), but then in December is turned warm and we weren't able to make snow. It seemed one day it was cold, one day it was warm," said Patza, a longtime Central/Logan ski and snowboard coach who stepped down after last season, but still helps out.
"It was just so back and forth that it was a challenge just trying to get the hill open. The other big hit is that the schools were closed (for the brutal cold snap), so we lost five days this year (of practice) just because school was closed."
Through it all, the skiers and boarders have persevered.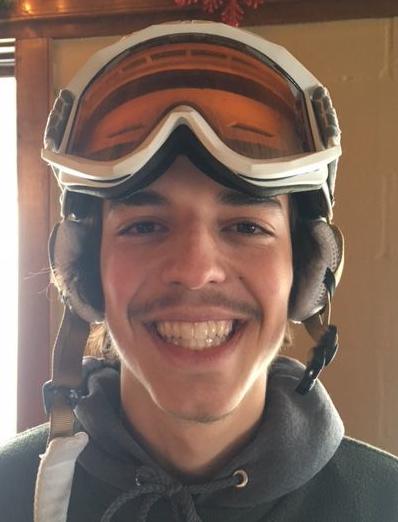 "It has been a pretty rough year (in terms of weather), but our team has still been working pretty hard," said Max Grode, a senior for the Central/Logan ski team. "It has been a fun year. I have just always loved it (skiing). It takes everything off your mind and you can just go out and enjoy it."
Thanks for more than 100 volunteers, including the tireless work by Patza and his wife, Cindy (a former AOWS girls ski coach), the state meet is on the verge of another memorable run.
"This takes months to plan, to do. I would say we have been working on this state meet for the past three weeks solid," Bill Patza said. "Getting the hill prepared, getting all the equipment here, getting everybody the information.
"All of the registration had to be done by noon today (Wednesday). Cindy has been pretty much on the computer non-stop. Cindy does all the paper work, the inside work, and I do all the outside work.
"My job is hard out there; hers is impossible."