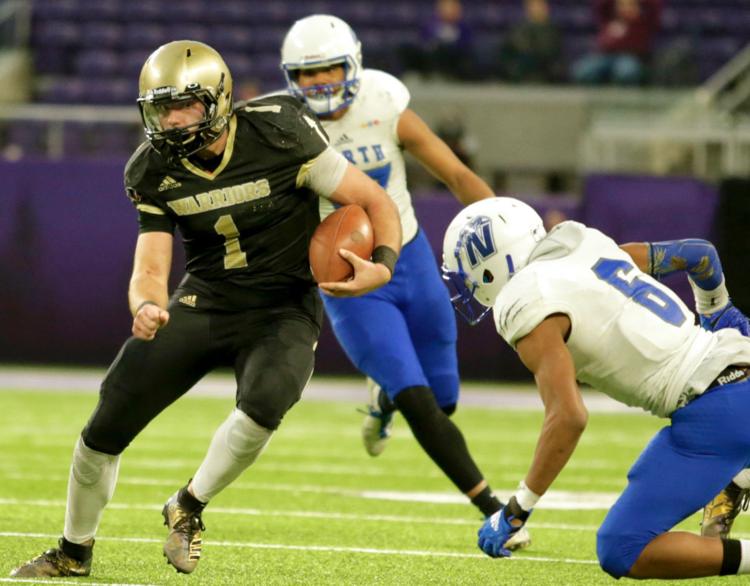 CALEDONIA, Minn. — The objective in the game of football is to score touchdowns.
While there are other important aspects within any devised game plan, they all lead to putting the ball in the hands of the offense with the goal being the end zone.
No high school player in the Coulee Region was more efficient at leading his team to the end zone than Caledonia senior Noah King, and it wasn't very close. King excelled more as each game passed, and he wound up leading the Warriors to their fifth straight MSHSL Class AA state championship.
King passed for 40 touchdowns, rushed for 14, returned an interception for one score and a fumble for another in accounting for 56 touchdowns during Caledonia's 14-0 season. All of that made him the Tribune's football player of the year.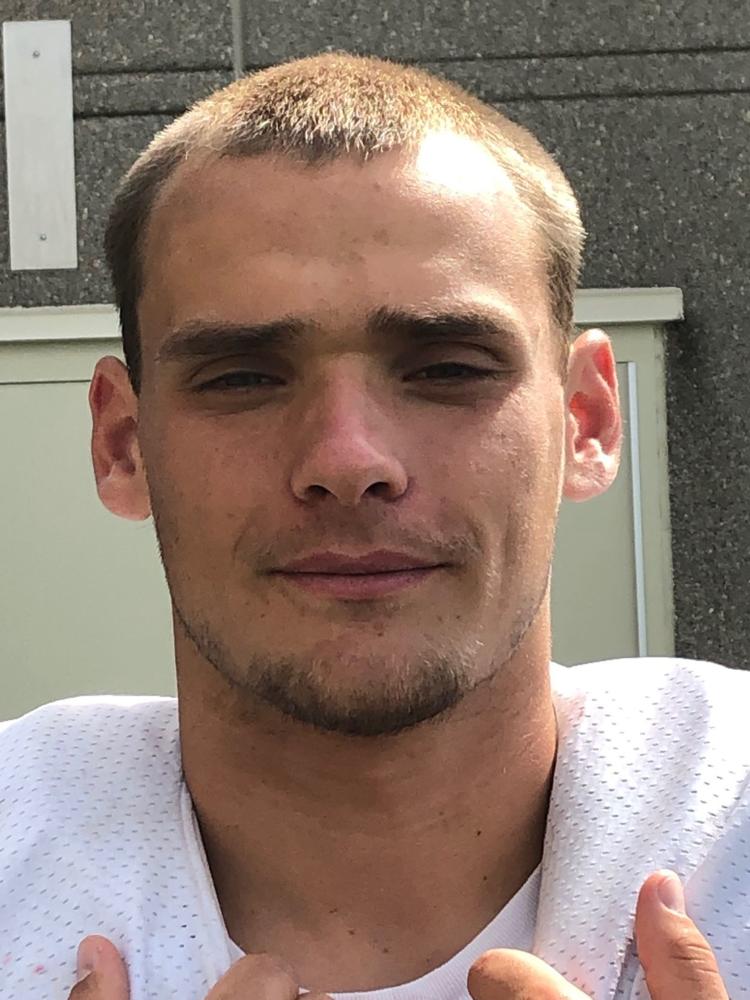 The South Dakota State basketball commit didn't just step in to a pressure-filled spot with his team holding the nation's longest current winning streak, he played the biggest role in helping it continue that streak without a hiccup as the vultures circled with the hopes of stopping that from happening.
"He (got) better, and he made himself into a heck of a football player," Caledonia coach Carl Fruechte said. "He just proved people wrong in my humble opinion, and I'm very proud of that because that, to me, is the mark of a man.
"To do it the right way and keep your mouth shut and just prove people wrong."
Interviews with King always focus on those around him. He'll discuss his performance, but it is rarely in glowing terms. King always wanted to play well, but the bottom line was winning games.
He was Caledonia's starting quarterback for 27 games, and he won them all.
"Every game I played, it was just a matter of doing what I could to help us win," King said. "That's all I tried to do."
He did that by making tough throws, by letting his receivers make plays, by using his experience, by killing defenses with his running ability and by making tackles and creating turn
You have free articles remaining.
King impacted every game of the season and needed to in order to separate himself from a deep pool — the deepest in years — of candidates for player of the year.
Bangor's Carter Horstman, Sparta's Cole Wisniewski, G-E-T's Bryce Burns and Onalaska's Nathan Lubinsky were also dominant players on both sides of the ball. Central quarterback Johnny Davis joined that group and King in the discussion for the selection.
King, a finalist for Minnesota's Mr. Football award and an AP All-State third-team choice, passed for 2,422 yards and 40 touchdowns while being intercepted six times. He also rushed for 811 yards and scored 14 touchdowns as the Warriors won their fifth straight state championship and ran their winning streak to 68 games.
With his athletic future being basketball — he is the top scorer on the state's unbeaten No. 1 Class AA team — there are a lot of things King will miss about playing football.
"When I look back, I think about how I'm never going to play it again (competitively)," King said. "It's sad because I enjoyed it so much, but I think we ended it in a great way and in a way not many people can say they ended it."
King's last three games — quarterfinal, semifinal and championship matchups — included 740 passing yards, 12 touchdown passes (no interceptions), 213 rushing yards and three rushing touchdowns as the Warriors beat Pipestone 56-14, Barnesville 43-12 and Minneapolis North 26-0. He also made 18 tackles in those games.
King completed 55.6% of his passes for 4,582 yards, 60 touchdowns and 17 interceptions during a 38-game career. He also rushed for 1,246 yards and 28 touchdowns.
It was the perfect way to follow up the career of his brother Owen, who also went unbeaten as a starting Caledonia quarterback. Although it's hard to compete with Owen's accuracy as a passer, Noah was consistent and contributed plenty with his legs and as a defender.
"We definitely had a lot more designed runs with me as the quarterback," Noah said. "I also really liked playing defense. What I liked about playing defensively was being in the huddle and talking to guys between plays.
"There isn't a lot of time to encourage teammates on offense because I was going to the sideline for plays after every down."
Noah will now turn the family business — in football, anyway — to his brother Eli, who will be a junior next season. His advice?
"I'd just tell him to have fun," Noah said. "That's important and shouldn't be forgotten."