Julian Erickson sees the opportunity in front of him this fall with the Logan High School football team.
Graduation losses have created a number of openings in the Rangers' starting lineup, including one at quarterback. If Sunday's 7 on 7 passing league games at Logan are any indication, Erickson is going to have the first cracks at earning that role when practices begin in August.
That keeps in line with a trend in Erickson's athletic career at Logan over the past year as he enters his senior season. He got more minutes in basketball over the winter, and was a starter for the baseball team this spring.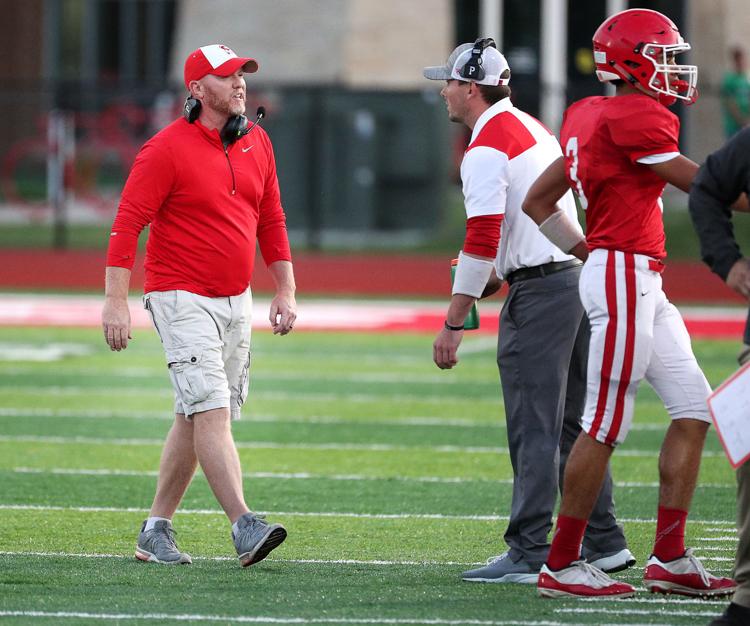 He's maturing physically, and that's certainly helped, but his attitude and overall maturity are what Logan coach Casey Knoble believes can make him successful in running the team's offense.
"He's handled it really well," Knoble said. "We've seen him grow up in the last year-and-a-half here. He's been a good leader for us, and I look forward to seeing what he's got. He's come out and opened some eyes about what he can do."
Erickson didn't see much time on offense last year for Logan, but found his way on the field defensively. He did start as the quarterback for the varsity reserve team, and he said summer workouts and the passing league are helping him gain the confidence needed at his position.
Logan lost a big piece of its offense from last season in running back Damond Butler, who rushed for 890 yards and nine touchdowns. So some tweaks to the system are bound to occur, but Erickson said he and his teammates are getting the hang of the new aspects pretty well.
You have free articles remaining.
Register for more free articles.
Stay logged in to skip the surveys.
"We've mixed up the offense a little bit, changed a few things, but the 7 on 7 thing, getting into the flow of it, is really helping," Erickson said. "The biggest thing is just to get reps in the offense and getting to know the routes with guys. Also, playing a defense that's not just our own guys playing."
An encouraging sign for the year ahead is that Logan's summer strength program has had good attendance, according to Knoble, with Erickson being one of those consistent attendees.
"The kids that are going to be there for us on a Friday night are the ones that are showing up and really dedicated. It's been fun. We've brought back a nice level of fun with the group we have," Knoble said.
"We have a bunch of kids that work hard and have fun. It's been a joyful summer so far."
Logan had an up-and-down season last fall, going 4-5 in the regular season and then losing a neck-and-neck, first-round WIAA Division 3 playoff game to New Richmond. Improving on that record will likely require a more consistent passing attack. Logan threw for just four touchdowns and tossed 11 interceptions.
If Erickson can give the Rangers a better threat through the air, it should open things up for Max Harcey, the team's leading returning rusher.
Erickson said his experience at quarterback helps him ready for the huddle looking to him before each play, and he's ready for his shot to be a leader on the varsity roster.
"We're talking about getting in pads, getting excited for Ranger camp this week," he said. "We're looking forward to the season, and it's showing everywhere."