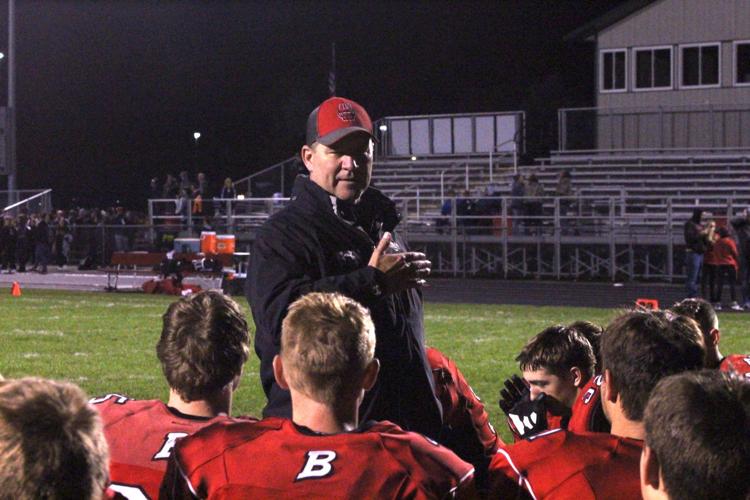 BANGOR — It might seem odd for a team to not be satisfied with a 43-point win in which it scores all of its points in the first quarter, but that was the state of the Bangor High School football team after last week's drubbing at Royall.
The Cardinals felt they left more on the table, and miscues troubled them: A punt on their first possession, a roughing the passer penalty that negated a pick-six and four turnovers for an offense that usually protects the ball quite well.
"The team wasn't happy about it. I wasn't happy about it," Bangor coach Rick Muellenberg said. "We just said, 'Look, we've got to string this together.' … This week really was about just playing like we're capable."
Muellenberg's team wasted no time in rectifying last week's mistakes, scoring three times in the first five minutes of Friday night's game against Riverdale en route to a 56-0 win, the Cardinals' fourth shutout of the season.
Bangor (7-0) totaled 445 yards of offense, 371 of which came in the first half, and held the Chieftains' offense to 80 yards while forcing three turnovers.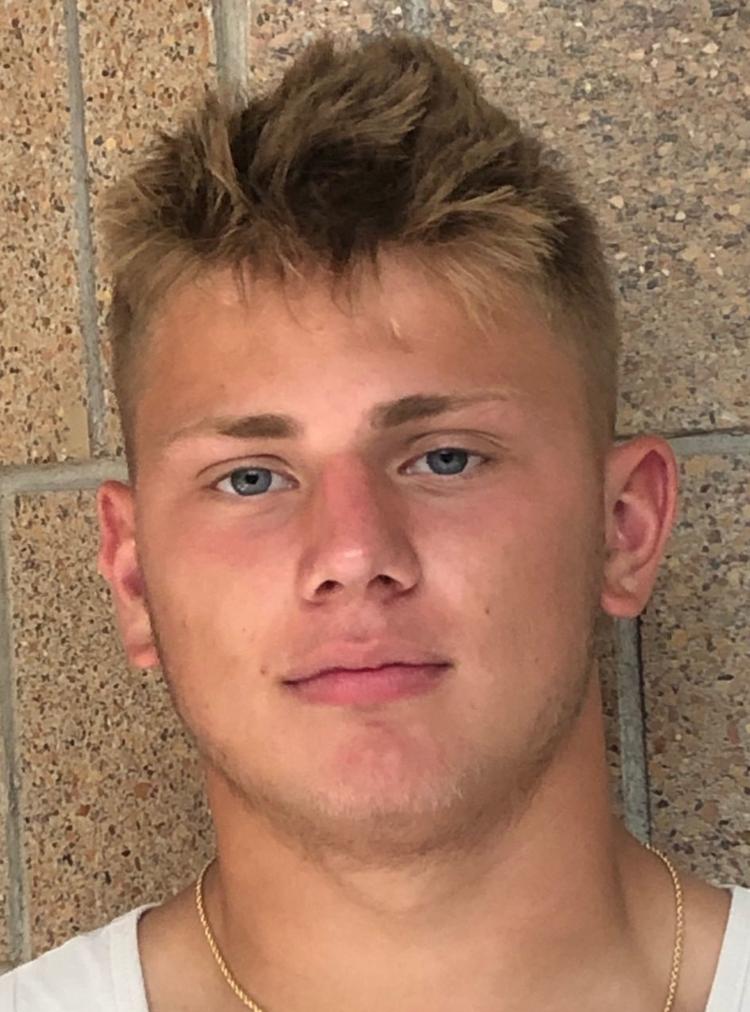 Carter Horstman led the Cardinals on the ground with 104 yards and three touchdowns on just six carries.
"We have a lot of good backs, and I've had some good ones over the years. Carter, he's just phenomenal," Muellenberg said. "I know when he has the ball, he's going to give me everything he's got."
After the opening kickoff, Horstman set the tone with a bruising 14-yard run. Junior quarterback Hank Reader then connected with sophomore Mathieu Oesterle for 34 yards, and Horstman capped off a lightning quick three-play, 47-second drive with a 20-yard TD run.
Riverdale fumbled on its second play from scrimmage, and Bangor scored three plays later, again on a Horstman run, this one from 17 yards out.
Less than three minutes into the game, the Cardinals held a 14-point advantage, which would only continue to grow.
You have free articles remaining.
Register for more free articles.
Stay logged in to skip the surveys.
Riverdale quarterback Adam Schaefer threw an interception on the ensuing possession, and Bangor capitalized immediately. Oesterle scored on the next play, taking the handoff 48 yards to put the Cardinals ahead 21-0 with 7:59 left in the first quarter.
"It's demoralizing for the opponent, and we know that. So we always want to get out to a quick start," Muellenberg said. "We know we're capable of it, and it's just one of those things where sometimes it bounces your way a little bit more than others and it definitely did tonight."
Bangor scored twice more in the first quarter on drives that took just two and four plays while suffocating Riverdale's offense.
The Chieftains (2-4) didn't pick up a first down until a halfback pass on fourth-and-4 to open the second quarter went for 11 yards, and they ran just five total plays in the Cardinals' territory.
"We pride ourselves on our defense, and we've been really trying to focus on that this week," Horstman said. "Last week, our defense took big strides, and I think we took strides again this week."
Bangor led 35-0 at the end of the first quarter and 49-0 at half.
Reader was 3-for-3 passing for 91 yards and a touchdown. Oesterle finished with 70 yards and a touchdown on two carries.
The Cardinals host Brookwood (6-1, 4-1) next Friday.
---
Oct. 4: La Crosse Central vs. Sparta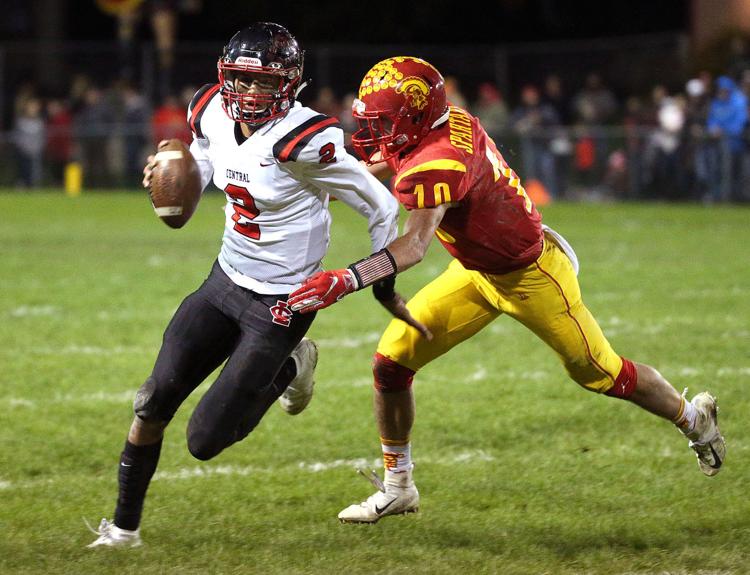 Oct. 4: La Crosse Central vs. Sparta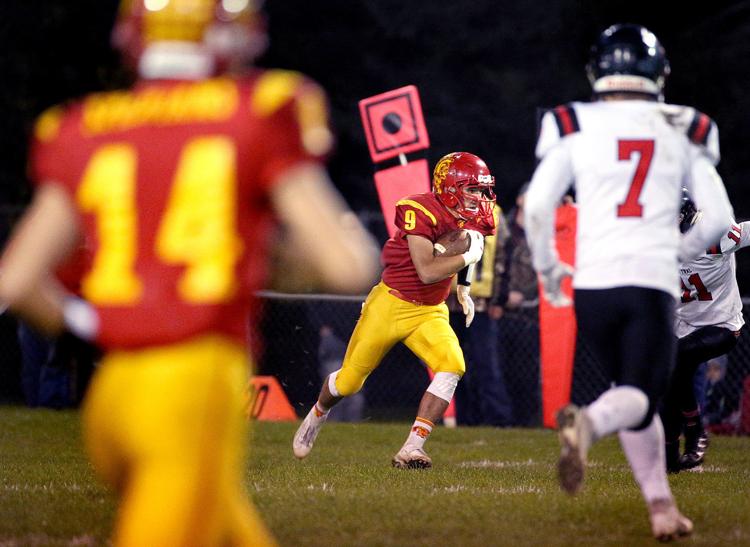 Oct. 4: La Crosse Central vs. Sparta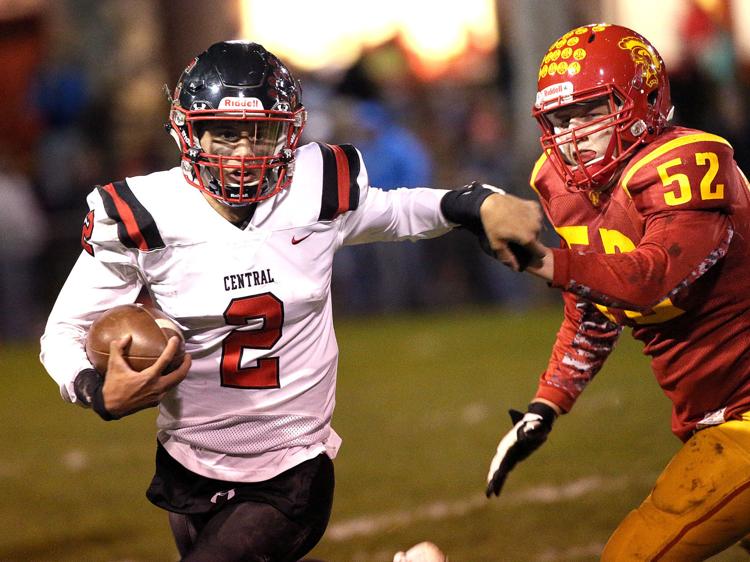 Oct. 4: La Crosse Central vs. Sparta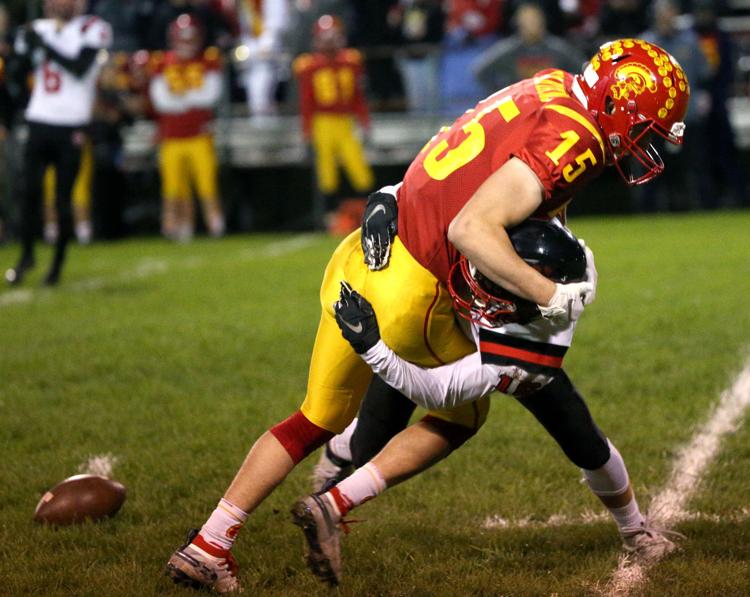 Oct. 4: La Crosse Central vs. Sparta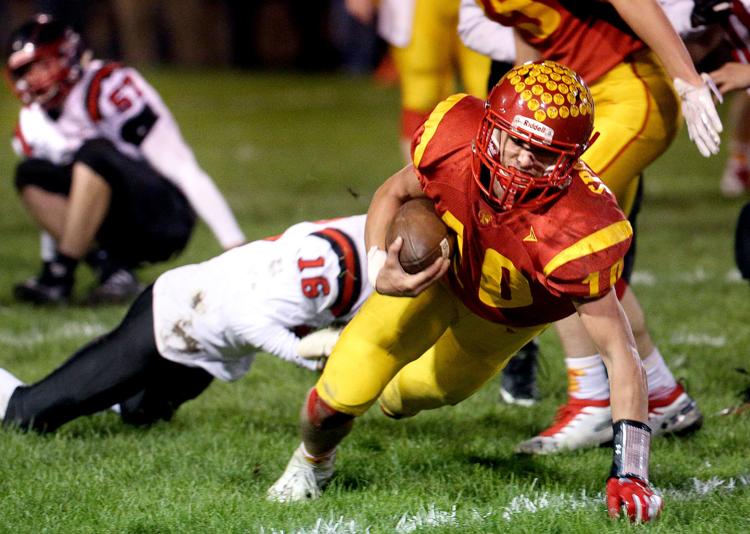 Oct. 4: La Crosse Central vs. Sparta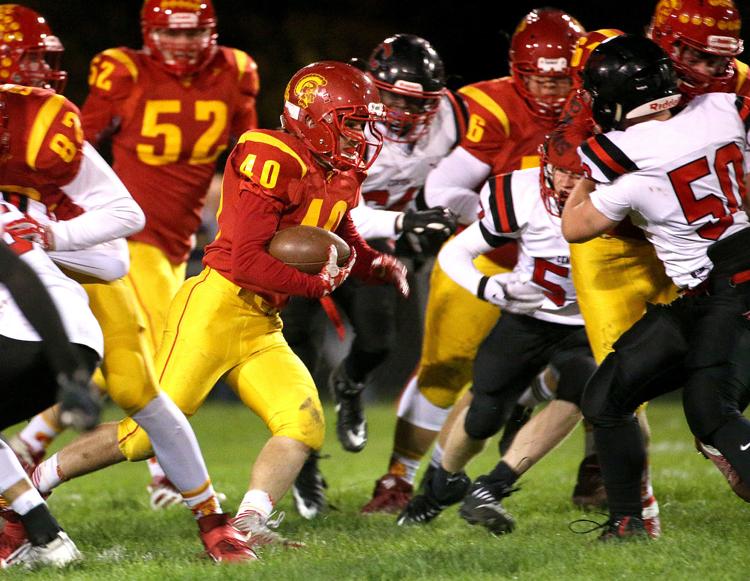 Oct. 4: La Crosse Central vs. Sparta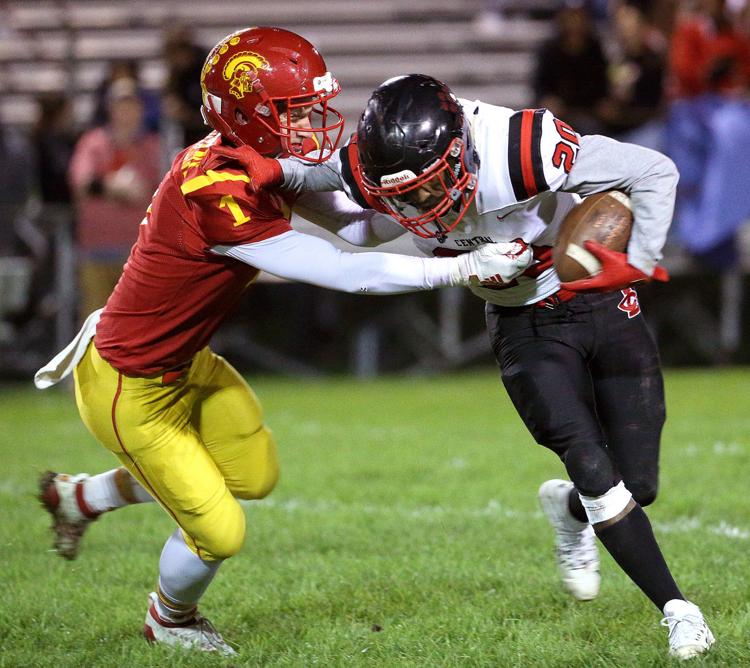 Oct. 4: La Crosse Central vs. Sparta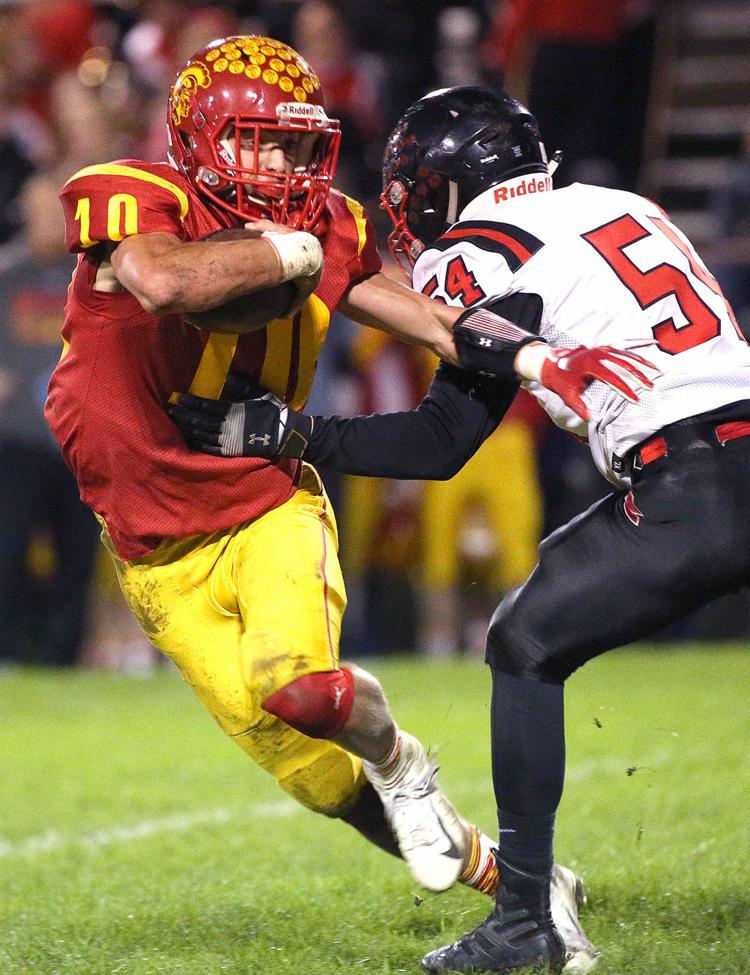 Oct. 4: La Crosse Central vs. Sparta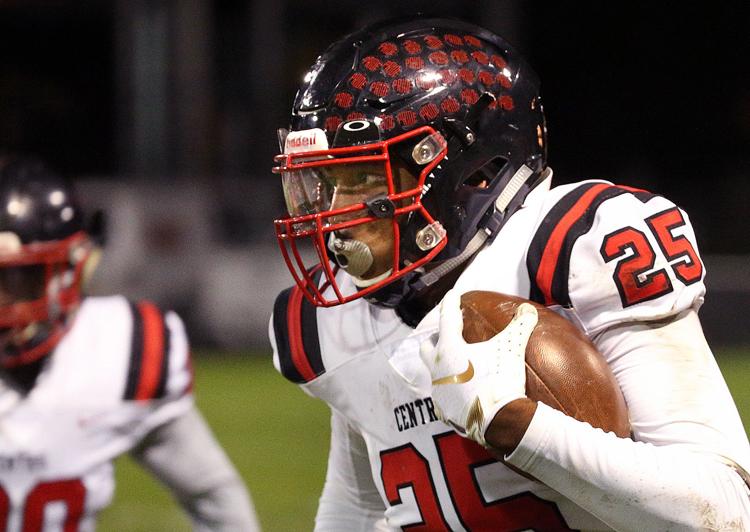 Oct. 4: La Crosse Central vs. Sparta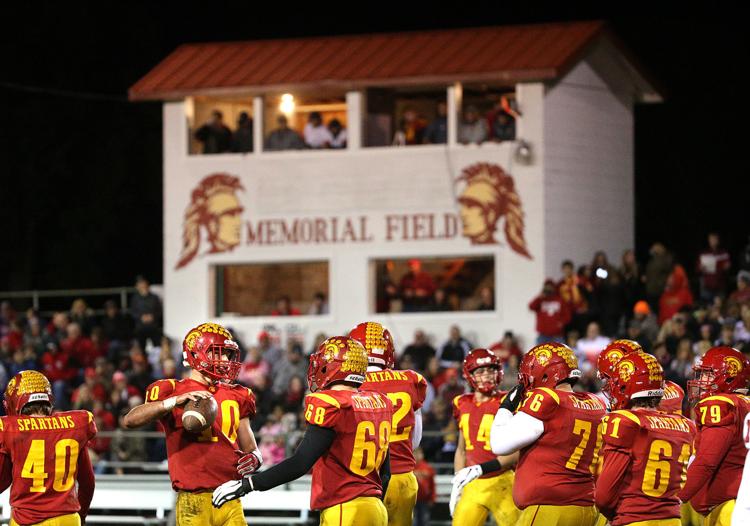 Oct. 4: La Crosse Central vs. Sparta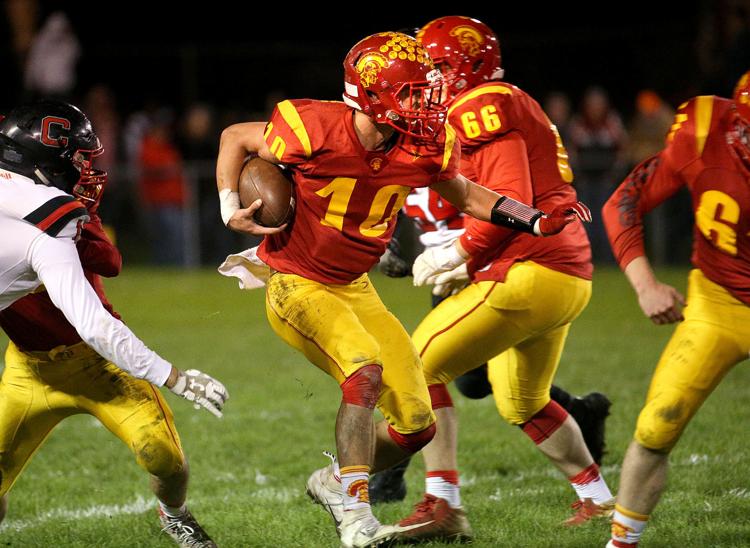 Oct. 4: La Crosse Central vs. Sparta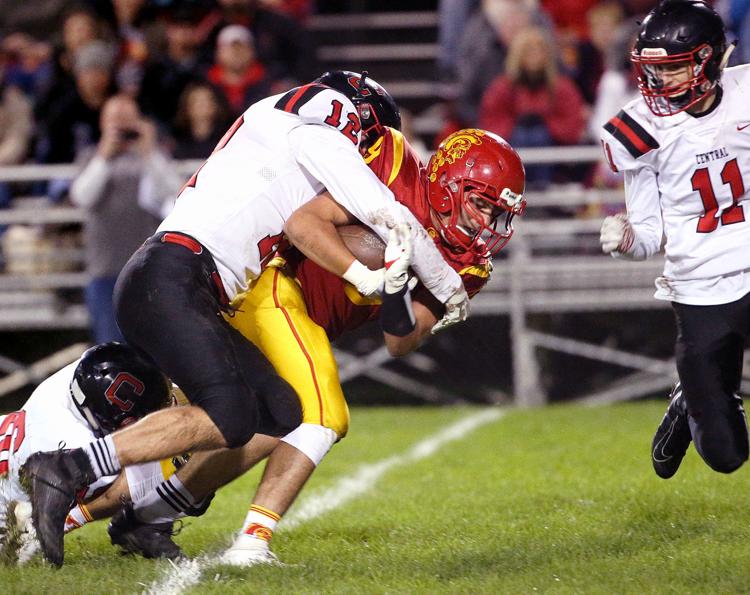 Oct. 4: La Crosse Central vs. Sparta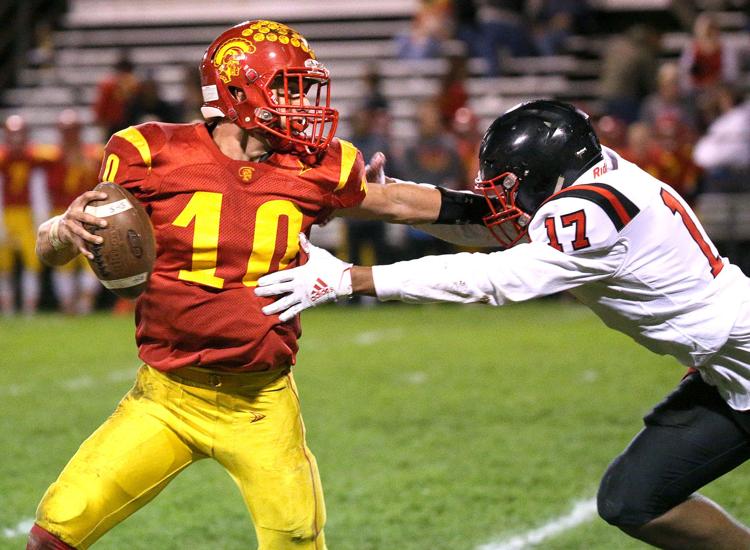 Oct. 4: La Crosse Central vs. Sparta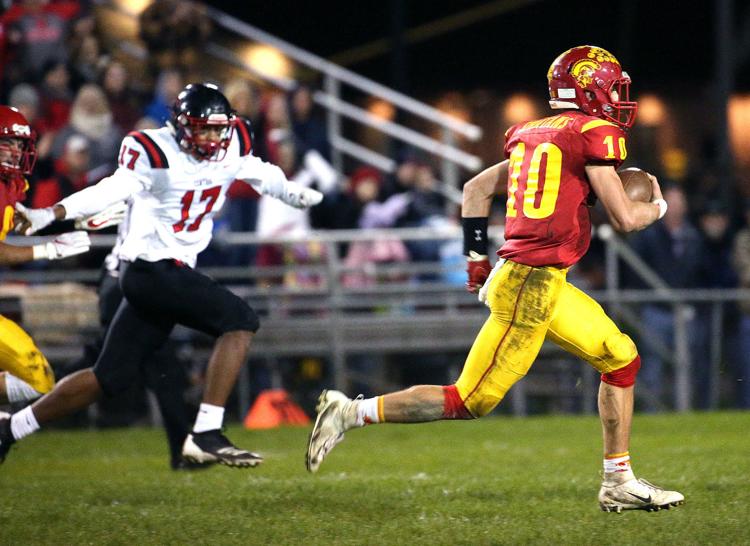 Oct. 4: La Crosse Central vs. Sparta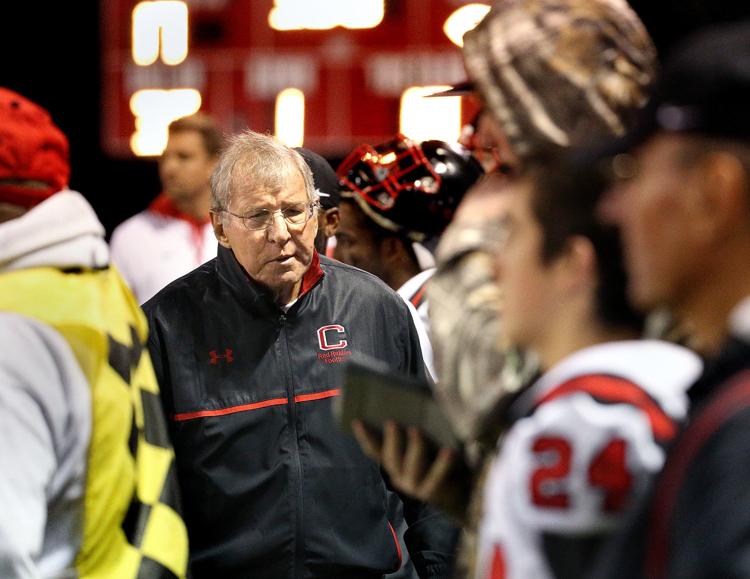 Oct. 4: Onalaska vs. West Salem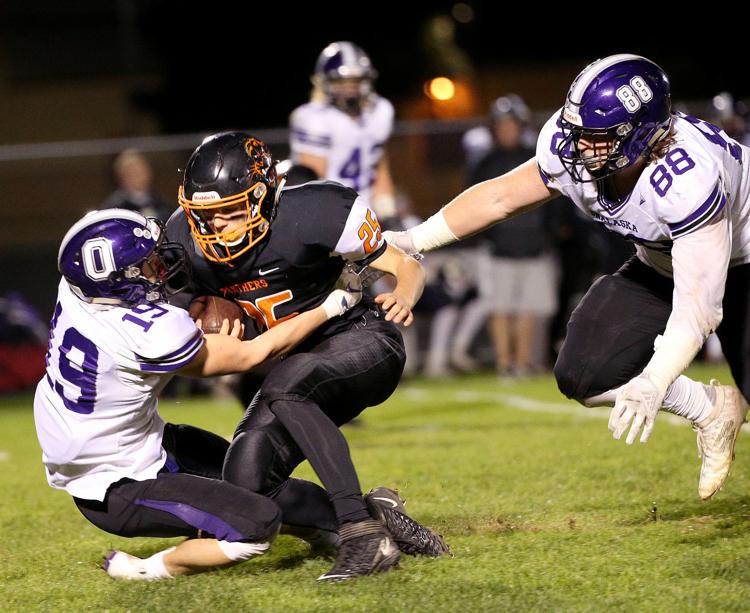 Oct. 4: Onalaska vs. West Salem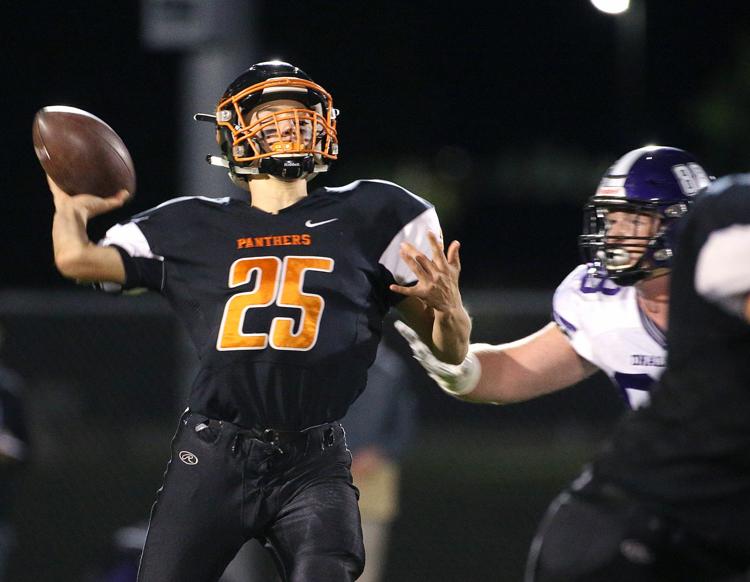 Oct. 4: Onalaska vs. West Salem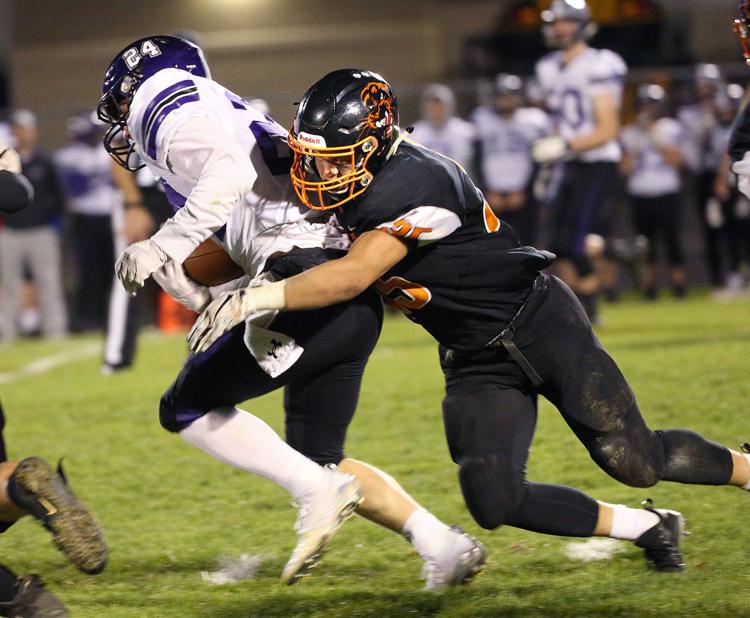 Oct. 4: Onalaska vs. West Salem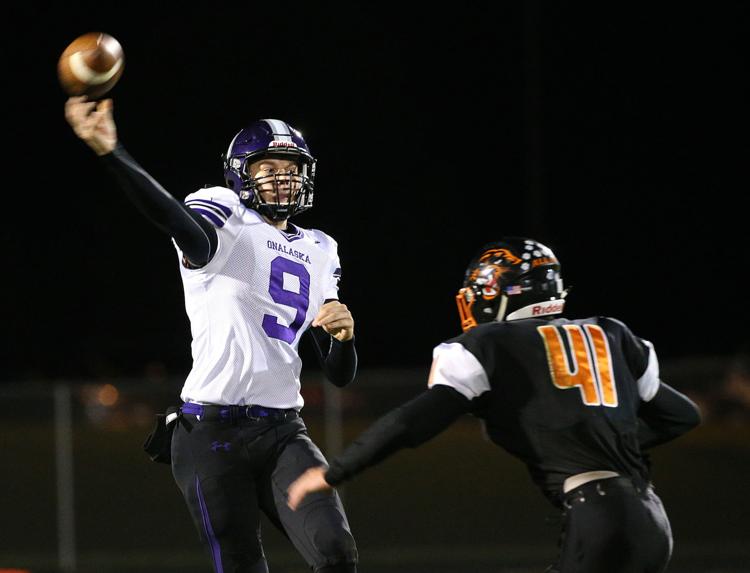 Oct. 4: Onalaska vs. West Salem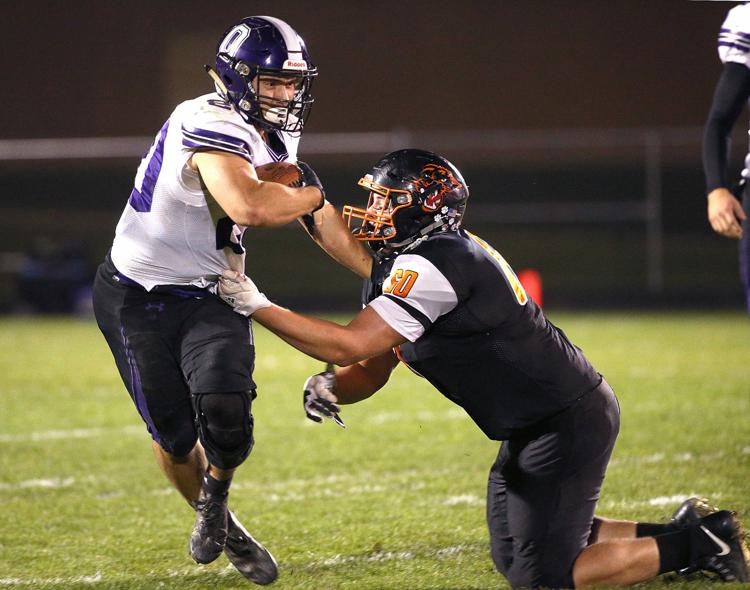 Oct. 4: Onalaska vs. West Salem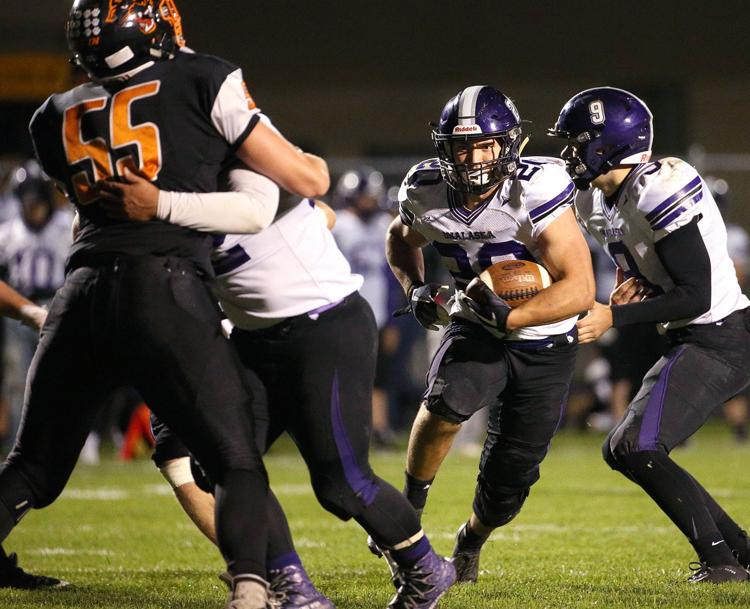 Oct. 4: Onalaska vs. West Salem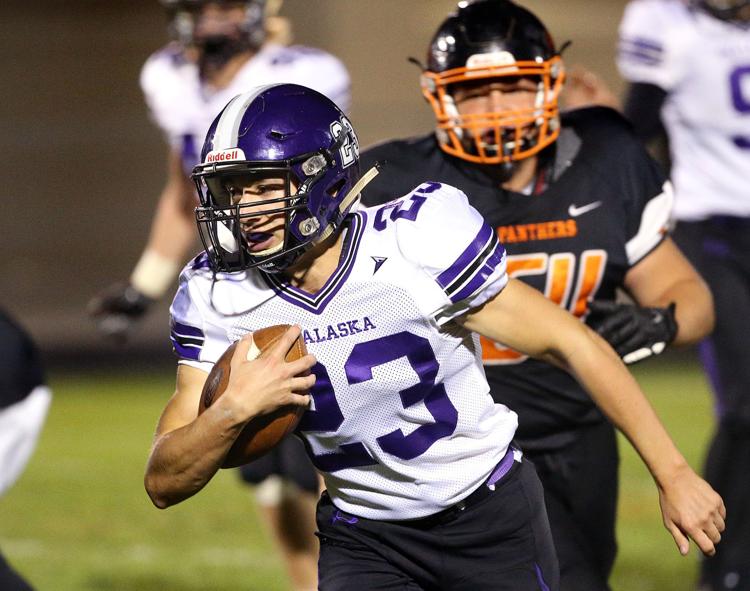 Oct. 4: Onalaska vs. West Salem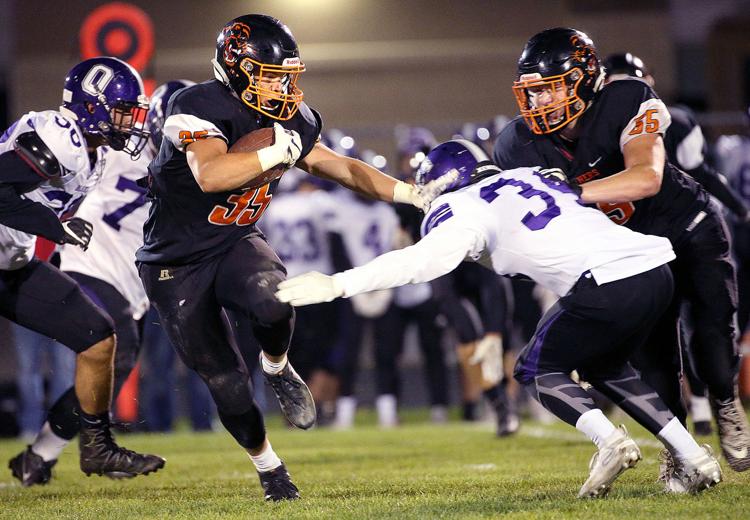 Oct. 4: Holmen vs. La Crosse Logan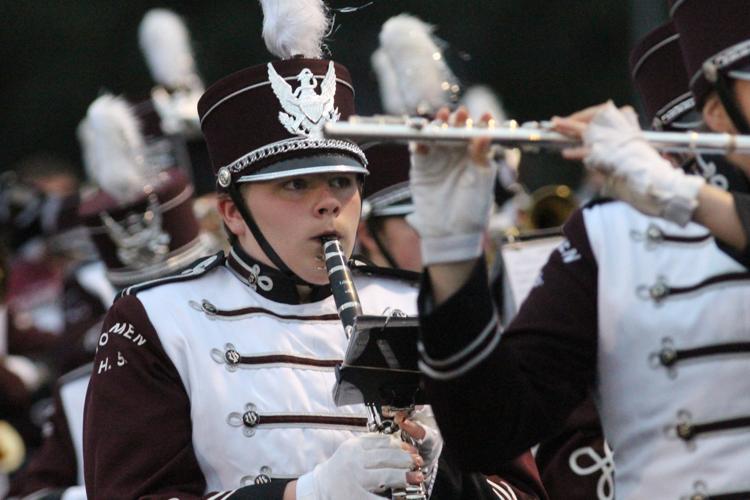 Oct. 4: Holmen vs. La Crosse Logan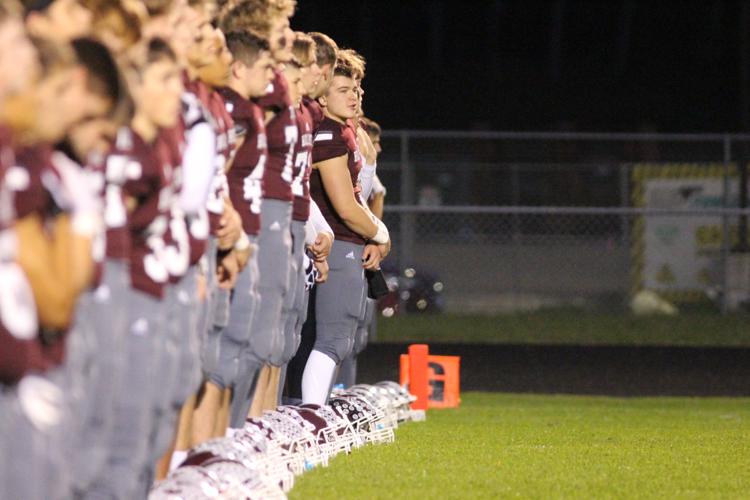 Oct. 4: Holmen vs. La Crosse Logan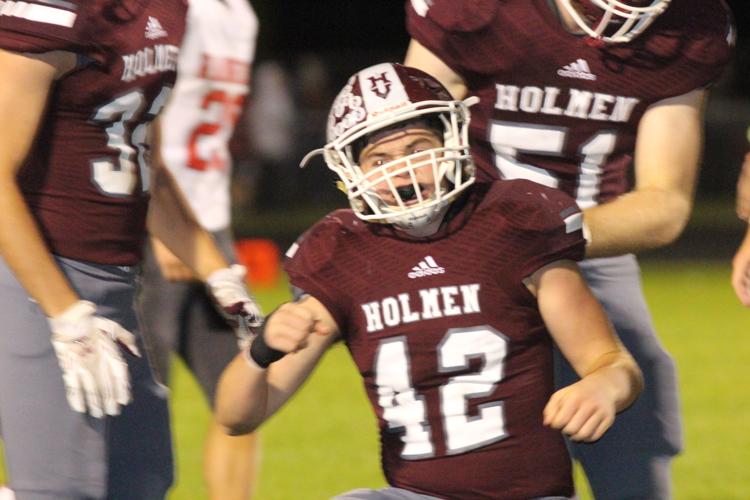 Oct. 4: Holmen vs. La Crosse Logan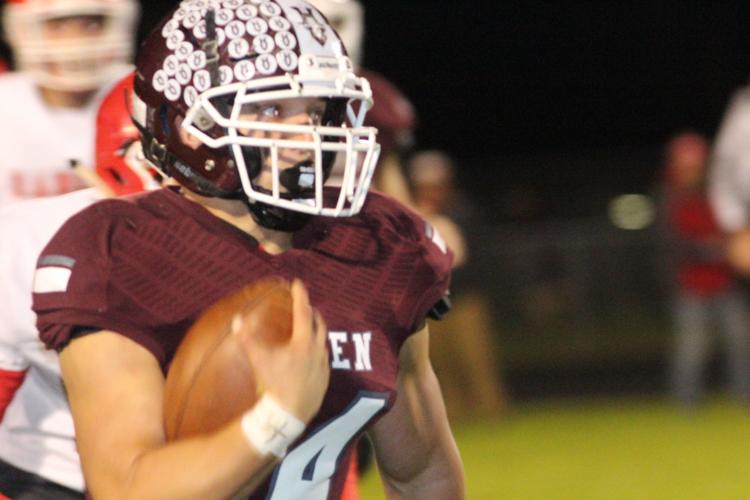 Oct. 4: Holmen vs. La Crosse Logan