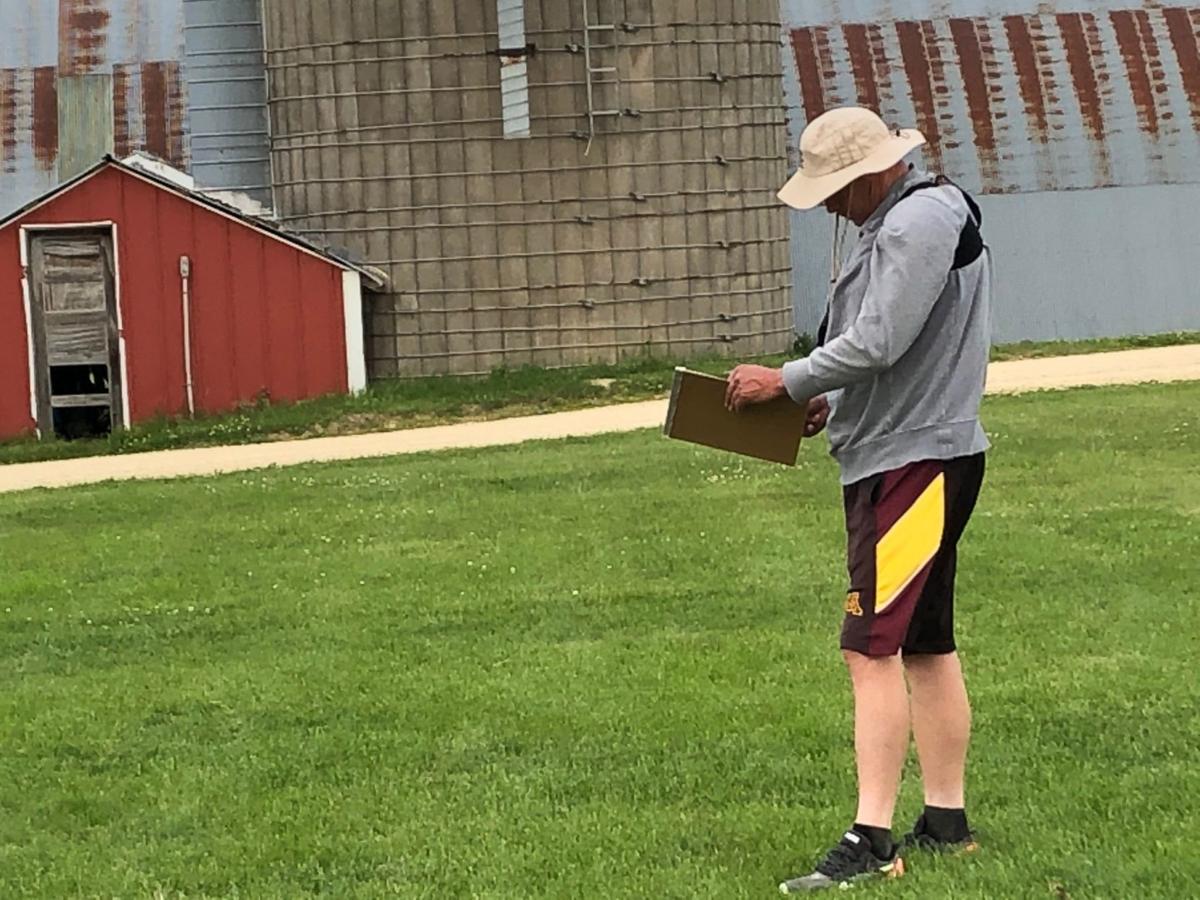 CALEDONIA — Carl Fruechte got out of his car, glanced across the gravel road behind it and introduced his Caledonia High School football team's temporary practice field.
"This is it," the coach said with a smile.
After grabbing a few things from his trunk, Fruechte walked toward the 80-yard makeshift field in front of assistant coach Randy King's farm. Then he took a phone call as he tossed some footballs on the ground and set up cones around the edges of the field.
This — an isolated space somewhere between Caledonia and Houston — is where a program that has won five straight MSHSL Class AA state titles and 68 consecutive games officially began its new season with coaches.
It wasn't long before the dust was kicked up along the gravel road that leads to the farm. One by one, cars and trucks driven by players, parents and coaches came over the hill and stopped at the property. Surprisingly, there was just one 4-wheeler in the parade of vehicles.
There was another practice in Caledonia at the same time, but that was reserved for players entering third through eighth grade. Those older than that gathered in this unique spot and probably spent time as much time swatting gnats away from their heads as anything else.
"It's a nice field," said junior Eli King, who spent time talking to University of Minnesota basketball coach Richard Pitino before practice and celebrated a basketball scholarship offer from Stanford University after it. "Randy took the time to make it nice for us, and I think it's working out pretty good for us."
Randy King mowed lines every 10 yards to help receivers practice running routes, and the space allowed for 41 players to practice safely during the first day coaches could lead practices in Minnesota.
Fruechte's career record of 169-31 is good for a winning percentage of .845, which is third all-time and the best among active coaches in Minnesota. He's also probably a little out of his comfort zone as a coach ruled by routine even if it isn't too obvious.
The important thing, he said, is the chance to guide the kids through what has become a rough time for athletics and anything social during the COVID-19 pandemic.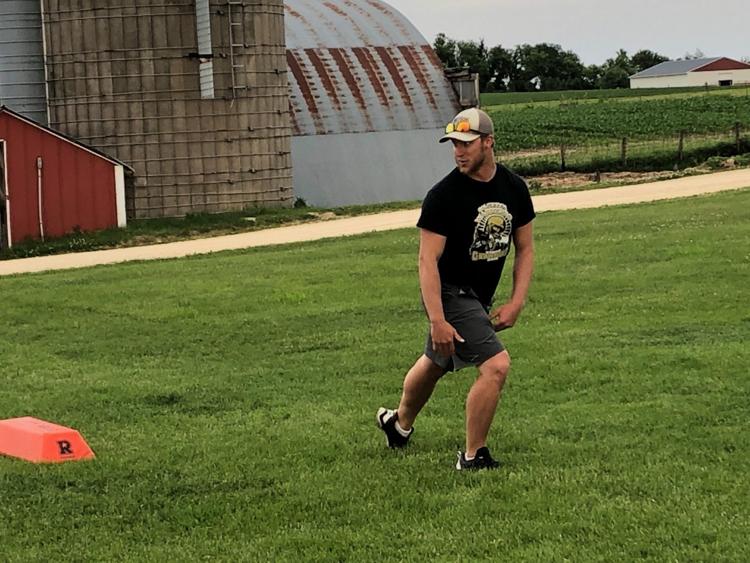 Fruechte missed out on the chance to coach track and field in the spring when the season was canceled. You might think that just gave him a chance to tackle football a little sooner, but he said that wasn't the case.
"I feel like I became much more of a counselor if you want me to be honest," Fruechte said. "We had a lot of kids who were really shook, and I think that's why we are excited to have them back here in sports again, whether it's football or basketball or anything else.
"During something like this, you feel bad for all of the kids who lost out on something and the memories they could have had."
So when Fruechte began practice by addressing his team, he emphasized hygiene, encouraged them to wash their hands and implored them to stay active. Caledonia thrives on having multi-sport athletes, and Monday was a big day for those kids.
Eli King started his day working with some youth basketball players before taking part in a 90-minute practice with returning teammates from last season's 28-1 squad. He lifted weights in the afternoon before taking care of some recruiting business and heading to football practice.
He doesn't care where any of these activities take place.
"It feels good to be able to get back together with the guys and do something," said the 6-foot-3 wide receiver who also holds football scholarship offers from Notre Dame, Iowa, Iowa State, Minnesota and Missouri. "It's one thing to stay active, but that's more fun to do with your friends."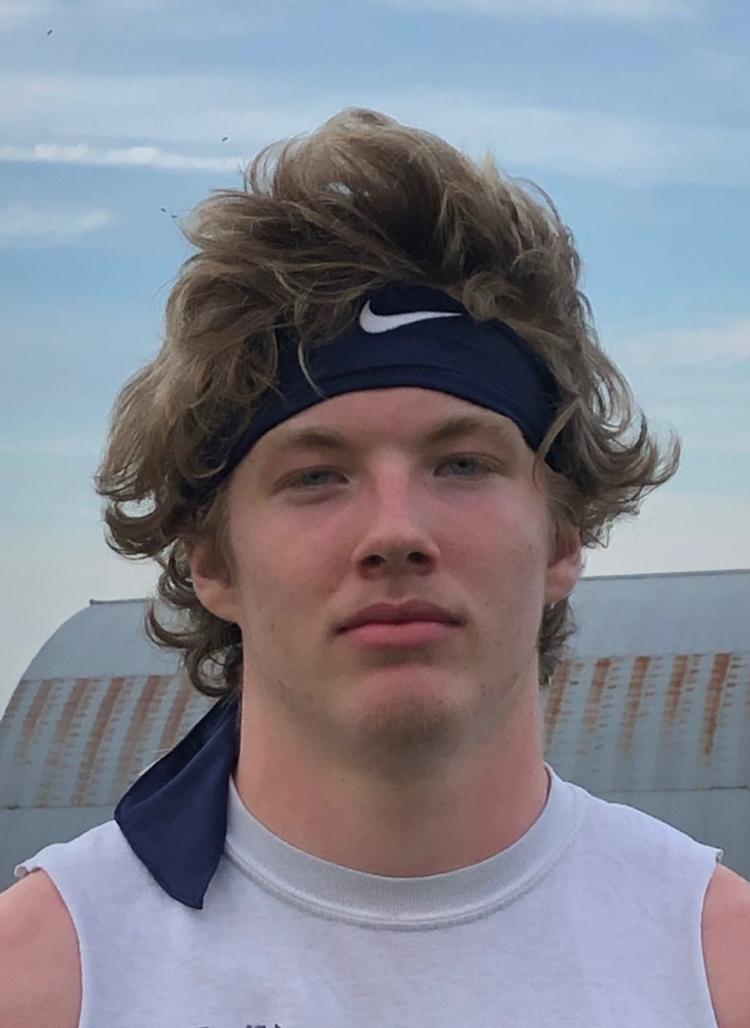 Senior linebacker/defensive end Casey Schultz was also happy to be back on a field with coaches on Monday.
The 6-4, 210-pound Schultz has a scholarship offer from North Dakota and has been talking to other Division I schools since helping the Warriors with their fifth straight title last season.
"Having our winter season cut short and not having a spring season wasn't a lot of fun," said Schultz, who also plays basketball and baseball. "It's important for us to be out here and not just sitting at home alone."
Speed has long been a significant chuck on which Caledonia has built its success, and that's how practice started Monday.
Footwork and short sprints took them around the field a couple of times with rests between, and coaches wandered the perimeter to supply encouragement or corrections based on what they saw. When that was done, coaches took small groups and worked on other aspects of the game.
Football is back in Caledonia. What it will look like in the fall is still anyone's guess. Practice, obviously, looks different, too.
But Fruechte always demands that his staff and players be ready for whatever challenge awaits, and they'll go anywhere it takes to prepare for that challenge.
Be the first to know
Get local news delivered to your inbox!