The decision by Central and Logan high schools to move their football seasons to a spring schedule has prompted an attempt by a local group to provide the sport on a club basis.
The LAX Bandits, with the intention of providing a football opportunity for students in the La Crosse area, have begun the process of putting together a schedule for interested players.
Matt Thornton, who is teaming up with Dave Herlitzke and Phil Hess to get the idea off the ground, said Saturday that some of the work in establishing the team is done but that there is plenty more to do.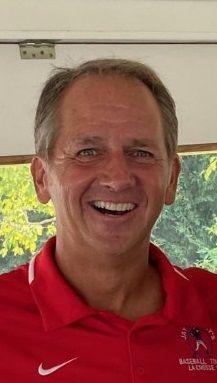 "All the other schools around us — Onalaska, Holmen, Aquinas, West Salem, Tomah — are playing except for Logan and Central," Thornton said. "So after trying to work with the school district to get that decision reversed, it doesn't look it will happen.
"So the idea then became, 'Hey, let's develop our own club team to give the kids and parents a voice and chance to play if they want to.'"
Thornton said the hope is that he can find seven games for the Bandits, and he has reached out to conference commissioners on this side of the state to announce them as potential opponents.
That email was sent out on Friday, which is the same day that Central coach Tony Servais and Logan coach Casey Knoble learned of the team's existence.
Thornton said the team has already secured the required insurance to operate and thinks it has found a site for practices. He also said the team, which will not be eligible for a postseason because it is a club organization, has been given the green light by the WIAA to play its teams.
"We went to them and told them what we were doing and asked, 'Can we do it?'" Thornton said. "(WIAA deputy director) Wade Labecki basically said it is comparable to American Legion baseball. We used to have summer (WIAA) baseball around here, and those teams would play the Legion teams."
Labecki confirmed the discussion and reasoning, explaining that the Bandits can schedule any school team as long as the Bandits have players of the appropriate age (high school) and follow the WIAA's eligibility rules.
Thornton said the team would follow those rules and anything established by the WIAA when it comes to COVID-19 precautions.
"There won't be anyone who isn't eligible at their school on this team," Thornton said. "They have to be eligible to play."
That still leaves a couple of big question marks when it comes to making the season a reality.
One is a coaching staff, which Thornton said the team is searching for now. He and his partners in the group have youth coaching experience but would prefer to find another staff to handle the Bandits.
Another issue — probably the biggest for any of this to happen — is finding equipment for players.
Thornton said he has between 20 and 30 players interested now but that no official signup has taken place. Factoring in helmets, pads and everything else needed to play runs up a hefty bill.
A fee similar to what students pay in school would be applied, Thornton said. The rest would be raised via donations from schools and the surrounding community.
"We plan to keep the fee very reasonable just like the schools do now," Thornton said. "Donations and sponsorships from local businesses or donations from parents, local people who are interested in what we are doing.
"Equipment will definitely be the biggest challenge, so we're definitely open to any type of contributions from other schools not playing or other organizations."
Be the first to know
Get local news delivered to your inbox!