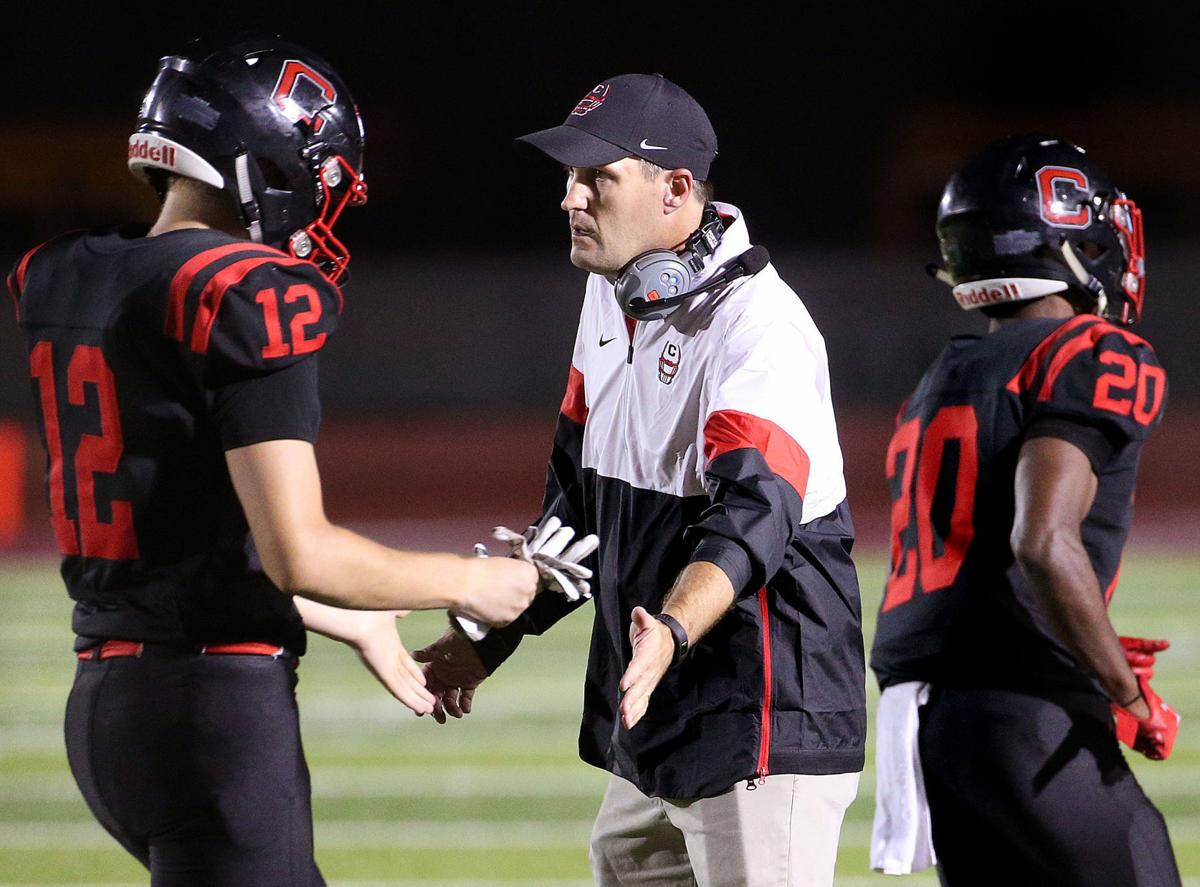 High school football coaches in Wisconsin were supposed to be spending Tuesday afternoon either discussing with assistants how practice went that morning or working with those coaches to set up practice that evening.
Aquinas coach Tom Lee spent a chunk of his afternoon grocery shopping, while De Soto coach Ev Wick sat at home and watched the Minnesota Twins play the Pittsburgh Pirates.
Logan's Casey Knoble took his family camping, while Central's Tony Servais took care of some work for classes he has enrolled in at UW-La Crosse and watched the Milwaukee Bucks play the Brooklyn Nets.
Holmen's Travis Kowalski worked on house damage done by a hail storm in June, and Onalaska's Tom Yashinsky spent some time uploading old film.
All of them had to find something out of the ordinary to do during a day that has was targeted as a big one since last season ended.
"It's not what I want to be doing," Wick said with a chuckle. "I'd rather be talking to the guys about how practice went."
The WIAA decision to move back the start of the season to Sept. 7 put players and coaches around the state in a new situation as August began.
"I'm bored, going out of my skull," Lee said. "I'm out grocery shopping right now, so how's that for exciting?
"But we haven't had an (open) August in our family in a long time, so we're flirting with maybe getting away somewhere for a weekend."
After handing out equipment on Monday, state high schools were supposed to have their first full practices of the season on Tuesday. Due to the COVID-19 pandemic, equipment handout was pushed back to Sept. 7 during a Board of Control meeting last month.
Coaches will find out more about what they hope is a fall season when the Board of Control meets again Aug. 14 to discuss the next steps to take.
Many conferences around the state have already opted to take advantage of a WIAA proposal to move fall sports to spring and spring sports to summer. No conferences in the Coulee Region have made that choice yet.
Minnesota's state association decided Tuesday that it is moving girls volleyball and football to the spring but allowing other fall sports — including boys and girls soccer — to compete this fall under event limitations.
One stipulation attached to the decision made in Minnesota is allowing those football and volleyball teams practice time. That would be welcomed by Wisconsin coaches if it is determined that fall football is off rather than delayed.
"I think there is a chance that we could practice if we don't play, which would be good," Servais said. "My gut feeling about playing is that we won't because I don't think it's realistic right now.
"I don't know how we get to green (low risk on the Coulee COVID-19 compass), which is where we have to be to play. I think the fall is unrealistic, but maybe there could be some opportunities in the spring."
Servais added that the time away from his players has been very difficult. He played at Central and spent 16 seasons as an assistant coach to Dave Cayler before taking over the program in 2011.
The excitement about the potential of his team in the MVC this season was reinforced when he had between 75 and 80 potential players show up for a contact date in late July.
"I didn't know what to expect," Servais said. "I knew there was potential for us to have 30 kids show up or have 75 of 80 show up, and we had the big turnout.
"It showed that the kids really want to play. We'd love to be out there, but the circumstances are what they are."
While circumstances in La Crosse County have kept everything school-related shut down, Wick has been able to have the De Soto weight room open from 8 a.m.-11 a.m. at his Vernon County school.
"Everyone started wearing masks (on Monday), but that's where I've been to try and work with them," Wick said. "I feel like I spend three hours a day sanitizing the entire weight room."
Lee had scheduled a Zoom meeting with his coaching staff for Tuesday afternoon to discuss the possibilities that await their team. He said he wanted everyone on the same page for whatever scenario comes with the Aug. 14 decision.
Perhaps making things even tougher to accept or both coaches and players was the mild weather than entered the area over the weekend. The rest of this week is supposed to be filled with temperatures in the 70s, which is much different than the 90-degree days that generally accompany early practices.
"Oh, it's gorgeous, it's perfect," Lee said. "I went outside this morning, and it was chilly. We would have been chilly practiced outside, and it would have been beautiful. That just adds to it, huh?"
Be the first to know
Get local news delivered to your inbox!