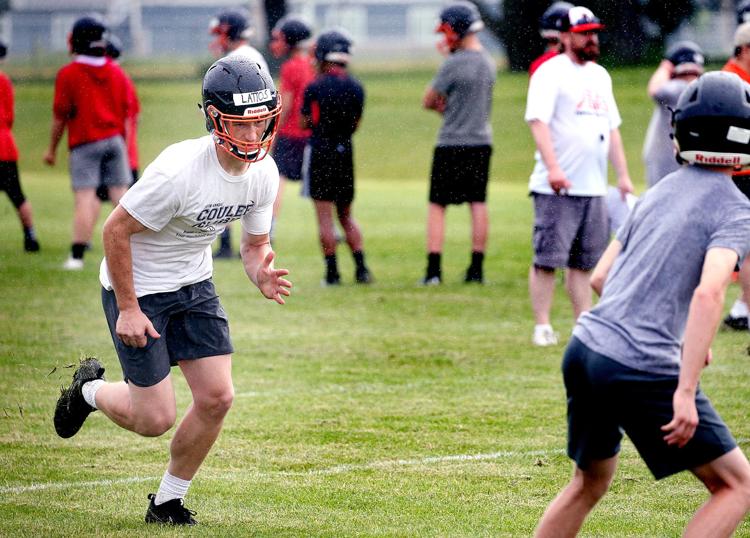 WEST SALEM — The answer to the question was evident as soon as it was asked of David Lattos.
How does it feel to be back on the West Salem High School football practice field?
"It's amazing," he said through a huge smile Tuesday morning. "I haven't gone 100 percent on a football field since I was a sophomore."
A foot injury during an all-terrain vehicle accident 13 months ago was the cause of the absence, and its misdiagnosis prolonged the rehabilitation process, which shifted when the actual injury was discovered in September.
His return for the final few basketball games of last season represented the clearing of a mental hurdle, and a full spring baseball season allowed him to clear a physical one.
Practicing with the Panthers during summer contact days this week gives Lattos the final conformation he needs to know he is ready to take over a pretty significant role for a team that will need his contribution.
"It's great to see him out here with no ill effects," West Salem coach Justin Jehn said of the 6-foot-3, 190-pounder who will be a senior in the fall. "We were hoping last year that we could line him up at receiver opposite Trenton Foreman, and we hoped he could play some safety for us.
"He played outside linebacker for us when he was younger, but we thought he could make a nice transition with his history as a three-sport athlete. He didn't get enough reps with the injury, and then that got worse."
Lattos said the initial diagnosis was a fracture in a sesamoid bone (there are two in the ball of the foot), which is embedded in a tendon.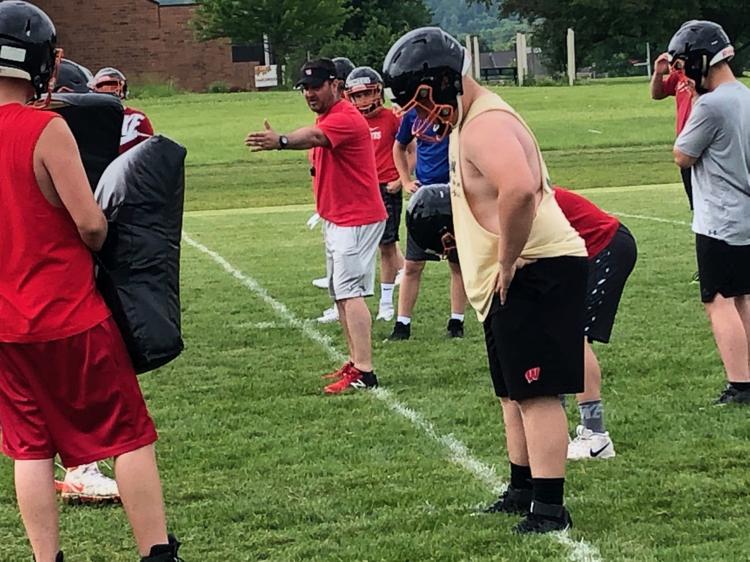 When the rehabilitation was moving quickly enough for Lattos, an MRI was done. That revealed a tear in the plantar plate, which is a supporting ligament in the ball of the foot.
Lattos was eventually cleared to play, but the pain continued until the tear was found. That sent him on a new rehabilitation journey that kept him out the rest of the football season and nearly all of the basketball season.
You have free articles remaining.
Register for more free articles.
Stay logged in to skip the surveys.
"Knowing I was going to miss that time, it was a blow," Lattos said. "It was going slow, but as soon as the pain started going away, I started getting back in the groove of things, and everything started clicking again."
That was music to the ears of Jehn and his staff, who have big plans for Lattos in the fall.
He will be a significant part of a passing game with a new quarterback in junior Justin Barney, and he will have to step in as a leader for a secondary that will have to learn quickly after heavy graduation losses.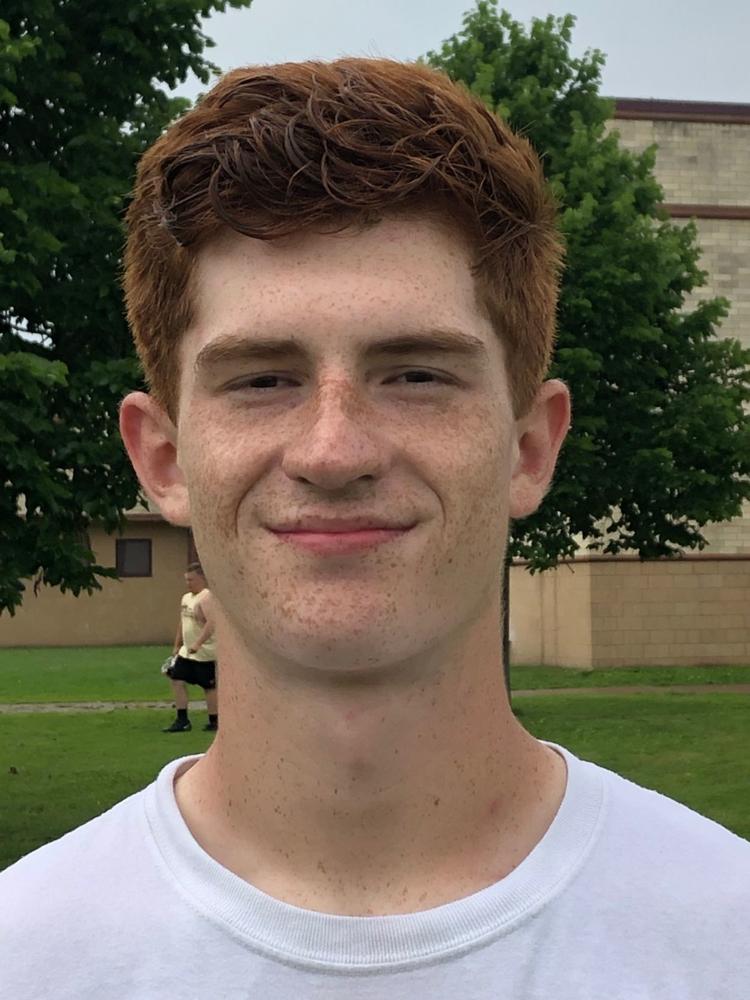 Some of the base of his leadership abilities, Jehn said, come from spending time as a quarterback when he was younger. That gives the coach confidence that the group can figure out where it's going the rest of the summer.
Lattos was also kicking at the end of Tuesday's practice, saying he was given some extra teaching from West Salem graduate and UW-La Crosse kicker Ryan Beirne, who was a kicking weapon the Panthers leaned on heavily for three seasons that included 67 extra points and 11 field goals.
"He is a great teacher," Lattos said of Beirne. "He has showed me some things. He has showed me how to really punch the ball off my foot."
He also likely slides into Foreman's spot as primary passing target in an offense that might throw a little more than it did a season ago behind a line that should be a strength as a mostly new set of skill players finds its way.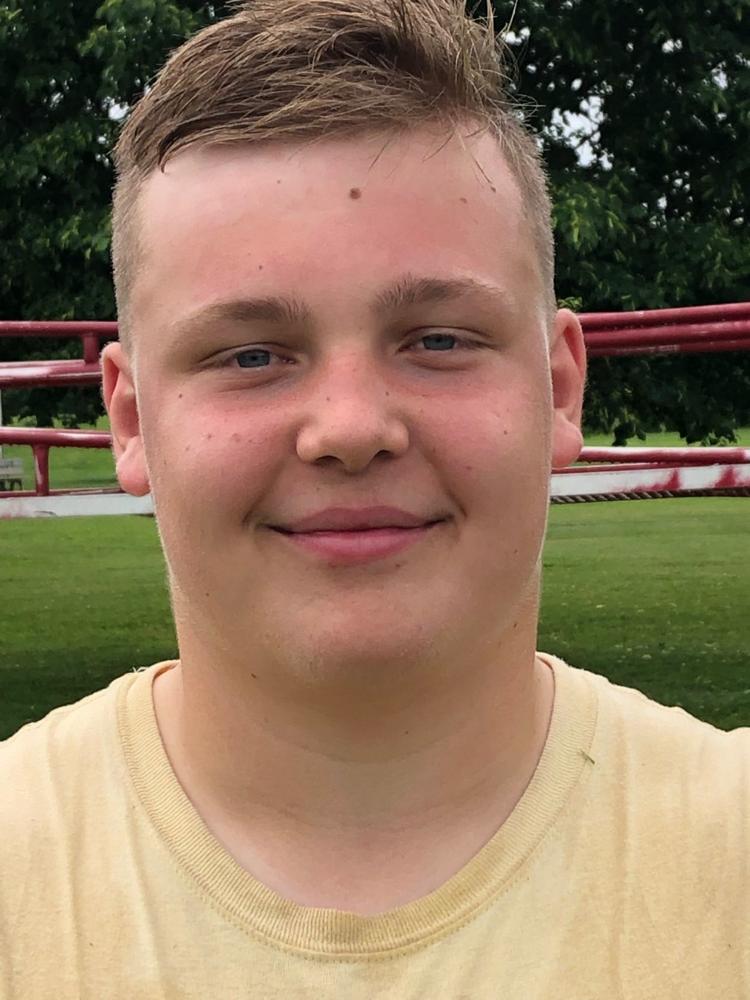 Senior Dylan Noel is part of that process up front.
"We did lose some guys who will be hard to replace, but I feel pretty good about who we have," he said. "I'm looking forward to the group, and I think we will be able to move some people around."
That will make things easier for Barney — his one start last season resulted in 156 yards and two touchdown passes — and Lattos to get things going.
"What we saw from (Lattos) last year is exactly what we anticipated seeing," Jehn said. "He can go over the top and get it in those jump-ball situations, and he has the potential to be a real physical blocker on the edge, and that will help with our perimeter run game."