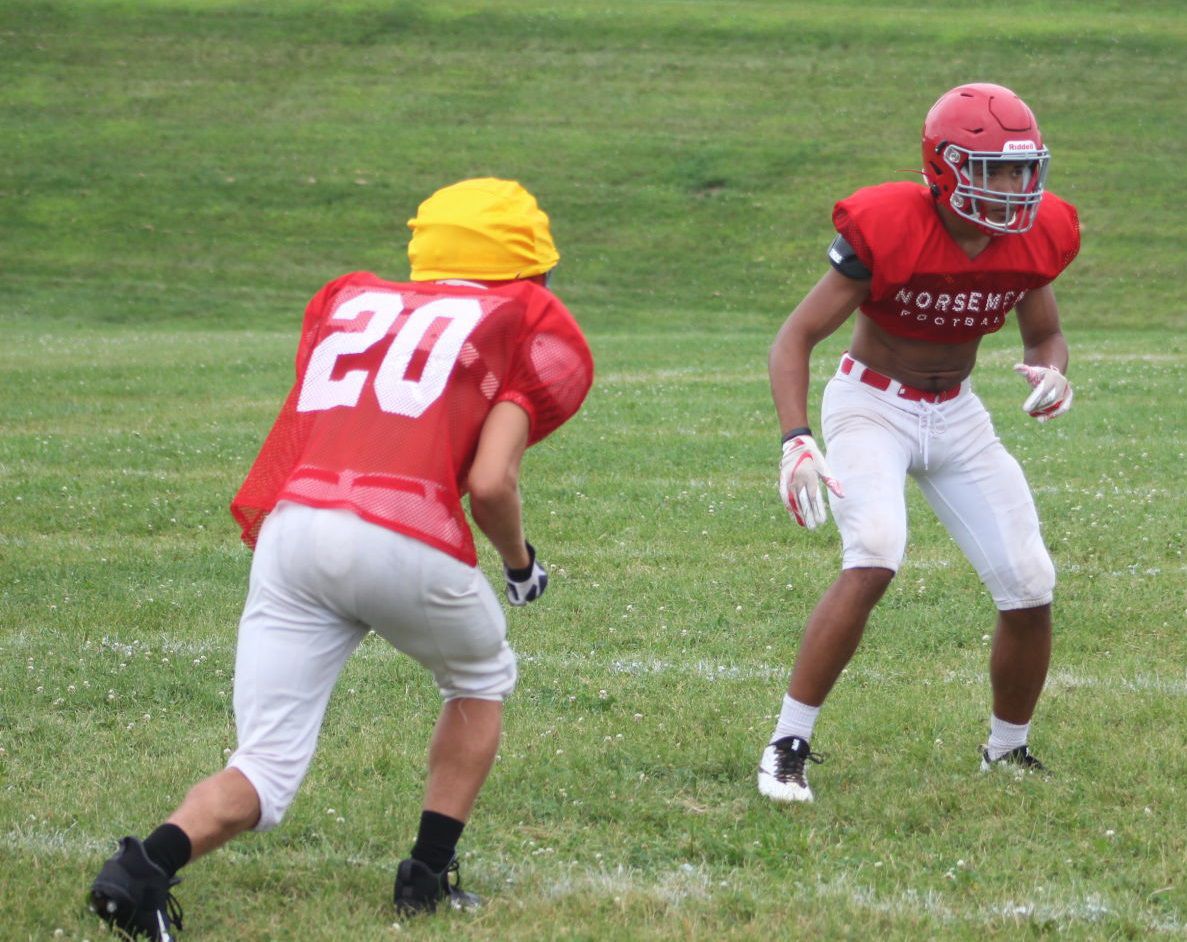 WESTBY — Davontae Spears motioned from the right slot to the backfield and calmly took his spot behind the fullback during a Westby High School football practice.
As he did, an outside linebacker verbalized what everyone already knew.
"It's going to Davontae!"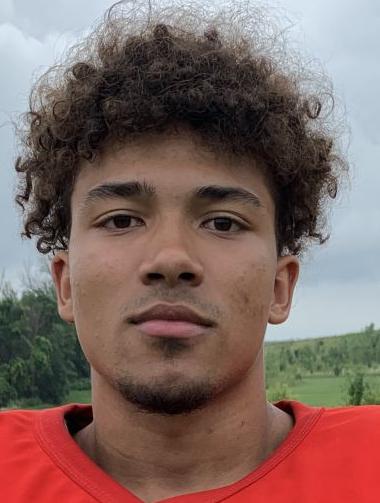 Sure enough, Spears took the handoff going left. He weaved through the line, and just as he was about to break through the second level, a linebacker stepped up to meet him. Spears lowered his right shoulder. The linebacker fell on his back.
After practice, Spears smiled.
"I mean, if someone meets me in the hole …" he said.
The Norsemen will need plays like those from Spears, a 5-foot-11, 180-pound senior receiver, if they are to replicate last season's success.
In 2018, Westby finished 10-2, including a 5-0 performance in the Coulee Conference, which doesn't exist this season, and advanced to the WIAA Division 5 state quarterfinals. But that team boasted 22 seniors, including 2018 Tribune Player of the Year Ryan Daines, who rushed for 1,568 yards and 27 touchdowns and added 317 yards and six receiving touchdowns.
This team will be much less experienced and play in the Southwest Wisconsin Conference — it makes the move with Arcadia and Viroqua after a realignment plan was implemented — before moving back to the Coulee in 2020.
Westby coach Andy Hulst knows replacing that class won't just happen — especially Daines — but he believes Spears is prepared to shoulder more of that load after hauling in 12 receptions for 300 yards and four touchdowns during his junior campaign.
"We'll be getting him the ball, not only passing the ball but getting him some carries and doing some different things," Hulst said. "He's got to have a bigger role. He's got to have more yards. He's ready for that."
Getting regular carries will be a bit of a new experience for Spears — he had just three in 2018 but rushed for 103 yards and a touchdown — and he's excited to see more touches and take on the responsibility that comes with it.
"I know for us to be good, I'm going to have to step it up," he said.
You have free articles remaining.
In addition to his roles offensively, Spears will play cornerback — he had two interceptions in a second-round playoff games last season — along with handling the punting, returning punts and possibly seeing time with the kickoff unit.
Neither Spears nor Hulst expect the wideout to struggle with his workload. Hulst said Spears' greatest strengths are his raw athleticism and speed, which he has also showcased off the football field.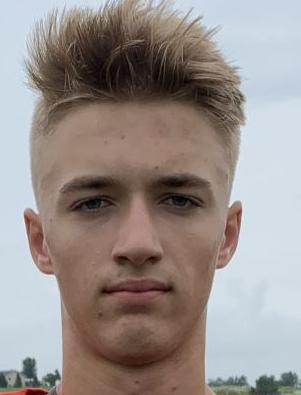 Spears plays basketball and competes in track and field. He finished third and 12th in the Division 2 1,600-meter relay and high jump, respectively, at the WIAA state track meet in June. Spears said both basketball and track have helped him in football — basketball with explosiveness and track with speed.
He put both of those abilities on display during a one-on-one receiver drill at practice this week.
Spears was tasked with covering fellow wideout Joe Armbruster, a 6-2, 170-pound senior, and Armbruster beat Spears on a post. But Spears made up the lost ground while the ball was in the air and leaped for a one-handed interception.
"He's probably one of the most athletic kids that I've ever coached," Hulst said.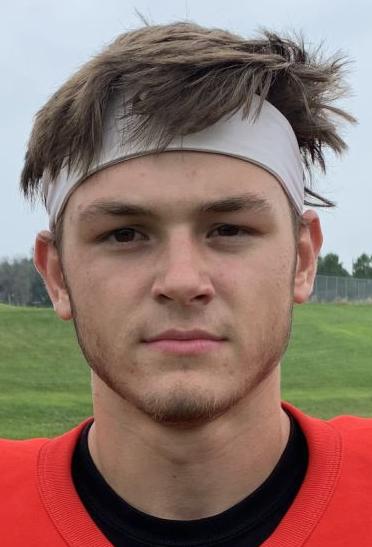 Perhaps more than anything, though, Westby will need leadership from Spears as it fields a much younger team than a season ago. Thus far, Hulst likes what he sees.
"He's had a good summer in the weight room, and he's demanding some more out of guys in practice," Hulst said.
Part of Spears' leadership is helping sophomore quarterback Dillon Ellefson get acclimated to varsity football. Ellefson is replacing Alex Gluch, who graduated. But Spears also knows he won't be the only one the team turns to. Armbruster will be a factor on both sides of the ball, as will senior running back and linebacker Austin Mowery.
"We lost 22 seniors; right now, we only have 10," Spears said. "We just want to make a big impact on the team even though we have less people."
Whatever the challenge, Spears and the Norsemen are ready to take it on.