It was a gutsy play, but it was just the spark the De Soto High School football team needed on Thursday night to kick-start its offense after a grinding first half.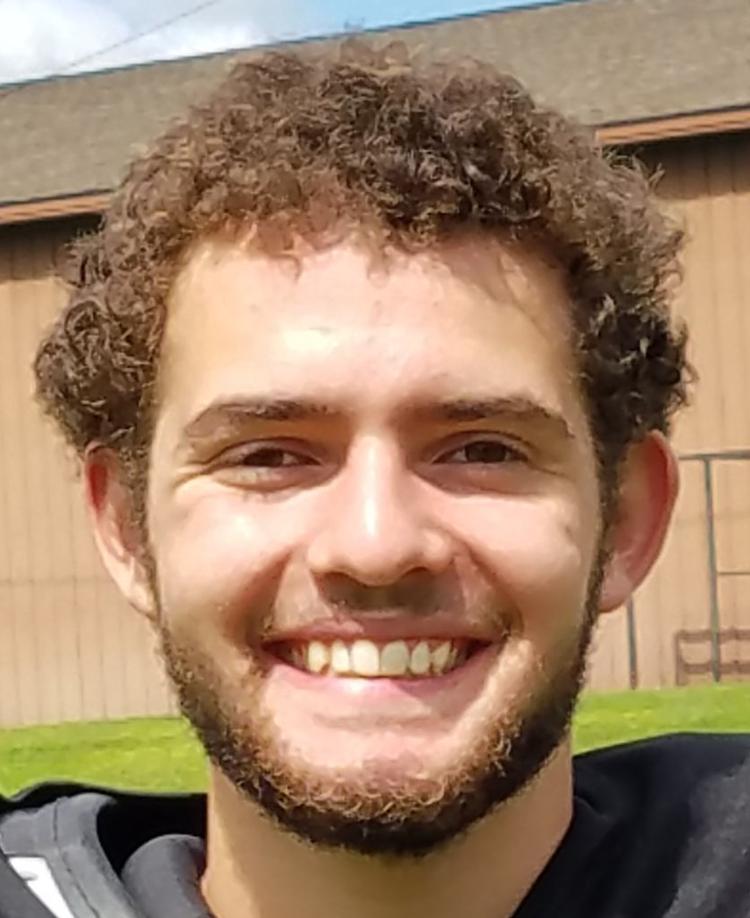 Pirates senior Grant Chapes took the long snap and looked to punt on a fourth-and-7 in the third quarter, but seeing the right half of the field in front of him vacated, Chapes took off, gaining 17 yards and the first down.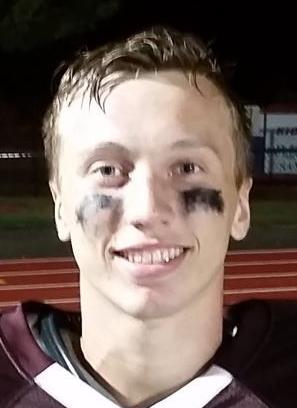 Two plays later, De Soto senior Evan Overby found a wide-open Chapes streaking down the right sideline for the only score in an 8-0, season-opening win in front of about 300 spectators at Logan's Swanson Field.
Chapes' fake punt was never practiced, but Pirates head coach Ev Wick saw on previous punts the Brookwood special teams hadn't considered the play.
"We told him right before the play, because I saw it the first three times before that, we said, 'Take three hard steps and run that way and you'll have one kid to beat.' And he beat him," Wick said.
De Soto (1-0) is replacing 10 starters on offense, so Wick said that he knew there was going to be a learning curve for his new players. That included Overby, who was making his first varsity start under center.
"I will admit, I was crazy nervous," Overby said. "Once game time came, we all got focused. We all know our responsibilities, and to stick to the plan we had."
Overby had 106 yards passing and 66 yards rushing, but the Pirates' defense led the way, allowing 91 yards of total offense and taking advantage of good field position. Brookwood had five possessions start behind their own 20-yard line.
De Soto doesn't have a defense starter weighing more than 200 pounds, and was out-sized across the lines. But Wick said he liked the matchup of the Pirates' speed against that size, and De Soto defensive linemen made their home in the Falcons' backfield.
"We're quick off the line," Overby said. "And we know if our linemen get to the ball, we'll group tackle. We trust each other to do that."
Mistakes — perhaps the product of opening-game jitters — were plentiful even before rain fell for most of the third quarter. Brookwood (0-1) had seven fumbles, three of which they lost. De Soto had trouble with substitutions and their shotgun snaps, one of which went over Overby's head and resulted in a 16-yard loss which quelled the momentum gained by the Pirates' second fumble recovery.
The Pirates recovered the Falcons' sixth fumble on a punt and were able to run the clock down to midway through the fourth, but another snap through Overby's hands halted the drive.
De Soto had a chance to get on the scoreboard in the first half, when Mulvaney mishandled a handoff and Pirates sophomore Trevor Rebhahn pounced on it to set his offense up at the Falcons' 26-yard line. A pair of solid runs gave De Soto a first-and-goal from the 10, but a false start and 5-yard loss on a run pushed the Pirates back and they couldn't convert near the end of the half.
Brookwood senior Ben DeWitt finished with 49 yards on 12 carries, and was a force defensively, penetrating the Pirates' line and snuffing out the inside run.
"We knew that (DeWitt) was going to get his carries. If I had that kid, he would too," Wick said. "We just tried to limit the damage up the middle and put them in situations we knew their offense really isn't built for."