VIROQUA — Improvement and transition seem to be the common themes for this year's Viroqua High School football team.
The team, with a roster of 38 players, will look a little different than it did a year ago.
After finishing with a 5-4 overall record in 2018, the Blackhawks are transitioning into new schemes under first-year coach Duane Skalecki.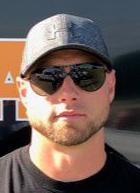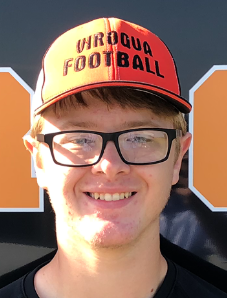 Skalecki, previously the team's defensive coordinator, is looking forward to his turn at the helm. A varsity football assistant for 11 years prior to this one, Skalecki seems to think the program is heading in the right direction under his watchful eyes.
One reason the program could be heading in the right direction is the leadership from Skalecki's seniors. Senior tight end Alex Jacobson believes that leadership is something new and growing. Some of the team leaders have even started to implement captain's practices during the summer, and there has been a big push to get teammates in the weight room to prepare for the season.
"We haven't really done a lot of that in the past," Jacobson said. "So it's really nice to get something like this started and build chemistry."
Quarterback and safety Drew Fortney sees participation and chemistry in the summer vital to what Viroqua is trying to accomplish this season, which the team is playing without all-conference running back/linebacker Tyler Hannah. Hannah is at Prairie du Chien for his senior season.
"Everything is about chemistry and timing," Fortney said.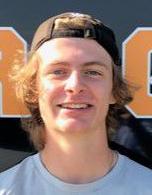 Increasing accountability and improving in all facets of the game are key goals for Skalecki and the Blackhawks, who haven't qualified for the WIAA playoffs since 2004. Jacobson understands the accountability and attention to detail that Skalecki wants from his players.
"He'll say what's on his mind. He'll say exactly how it is." Jacobson said of Skalecki. "And if you make a mistake, you'll know instantly. It's really nice to know that he's watching you and caring about what we're doing."
You have free articles remaining.
Register for more free articles.
Stay logged in to skip the surveys.
The players seem to have transitioned well into the Skalecki era at Viroqua and are looking forward to improving each week. The playbook has changed slightly on offense, but remained mostly the same on defense, as Skalecki will continue his role as defensive coordinator.
Defensively, the Blackhawks will play in a base 4-3 defense (4 linemen, 3 linebackers) that will try to apply pressure to opposing quarterbacks and stop the run. Offensively, the team is transitioning into an I-formation base. Skalecki and his offensive coordinator, Eric Anderson, created the playbook with a more balanced attack in mind.
"We want to become more balanced. High school balanced. Hopefully, we'll throw the ball 15 times on average." Skalecki said.
He thought that teams were able to scheme well against the Blackhawks because they became one dimensional, running the ball too much last season. Hannah gained more than 1,100 yards and averaged 22 carries per game.
Passing and taking advantage of athletes on the outside will be important to Viroqua's success this season, according to Skalecki.
Fortney is up to the challenge of balancing the offense more. His goal for the season is to complete around 50 percent of his passes, a mark that seems achievable, but can be difficult at the high school level.
Skalecki is looking to be competitive in the SWC this year and embraces the challenge of playing different teams than in prior years. The team starts with a nonconference game against unfamiliar foe Mineral Point.
One key opponent remains on the schedule for Viroqua though: Westby.
"We haven't beat them in about 8 or 9 years. I don't know exactly, but it's been awhile." Skalecki said. "We're hoping to re-establish this rivalry. Before it used to be Westby just kind of stomped Viroqua. We're hoping to get to where it's a really competitive game each year."
The Blackhawks last beat the Norsemen in 2010 and have won three of the last 20 meetings in the series. Viroqua also gets to match up with Hannah and Prairie du Chien, which, for this season, is a conference foe.
Only time will tell, but summer workouts and team chemistry seem to be pushing the Blackhawks in the right direction.