BANGOR — Grant Manke wasn't a bit intimidated when he was thrown onto the field as the Bangor High School football team's starting left tackle as a sophomore last year.
It was the second game of the season, and the Cardinals had the goal of winning a WIAA Division 7 state championship after having Manke's freshman season ended in the semifinals.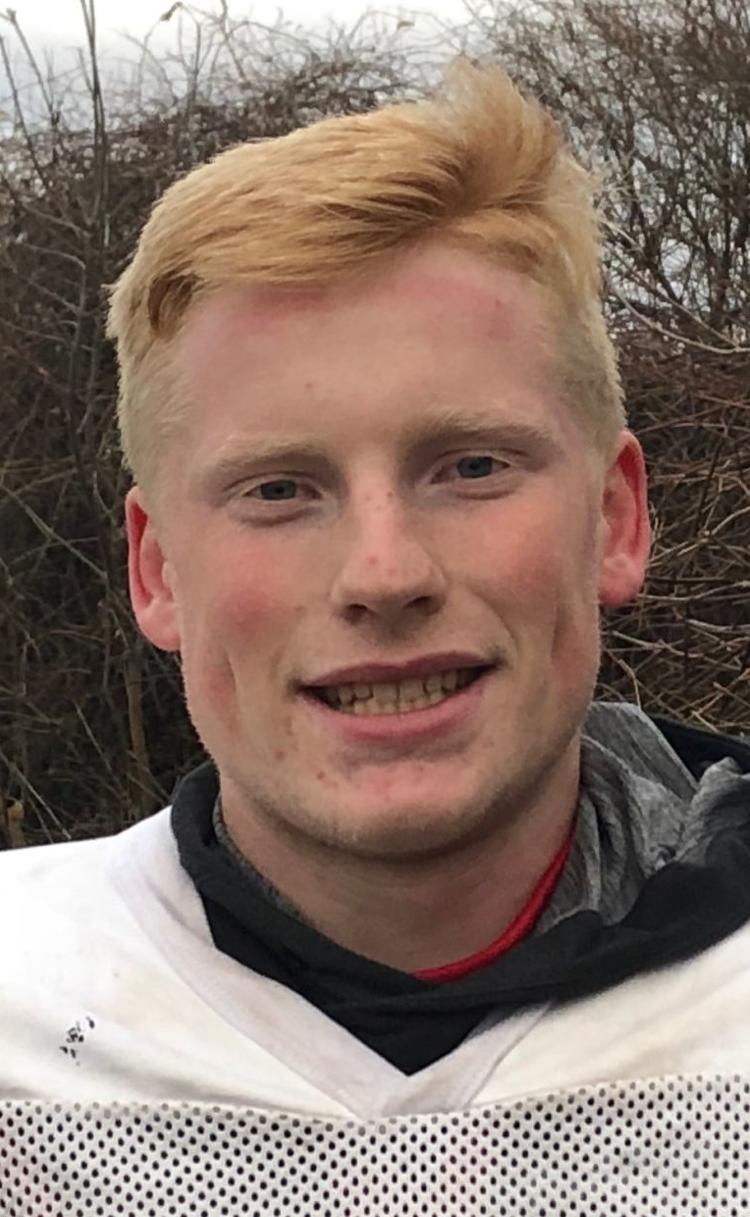 It would appear to be a pressure-filled spot, but Manke had no problem rolling with the punches and working hard to establish himself and earn the trust of a team with a very strong senior class.
"I was nervous at times, but it was a good experience," the junior said. "The seniors and juniors really picked me up because we want everyone to be successful in what they do because that makes the team successful."
Manke, also a defensive lineman, helped the Cardinals win the 2017 state championship with an undefeated record after a quarterfinal win over Edgar, semifinal win over Abbotsford and title win over Black Hawk.
Manke is now in position to get Bangor (11-1) another chance at a championship, but the obstacle is a large one. The Cardinals play Black Hawk (11-0) in a 7 p.m. semifinal at Middleton, Wis., on Friday.
It is technically a rematch between the teams that battled for the title at Camp Randall Stadium last season — Bangor won 37-14 — but none of the Cardinals look at it that way. Senior guard/linebacker Brendan Burke said as much when asked of the possibility before last week's 48-6 win over Highland, and that was repeated at Wednesday's practice.
"This is just another opponent, and we will do what we do to try and beat them," Manke said.
"It's a new game," offensive and defensive lineman Hadden Diehlmann said. "New teams. Some of us are the same, but there are a lot of new guys playing in this game."
Manke, all 6-foot-5, 225 pounds of him, isn't one of the new guys.
Manke played a big role in the Cardinals putting up 488 yards of offense — 423 of them rushing — and putting together five touchdown drives against a Black Hawk team that advanced from a powerful Six Rivers Conference and hadn't lost a game.
It was a strong ending to his first season as a left tackle.
"He was a tight end for us, and the summer before his sophomore year, we asked him if he wanted to play varsity as a sophomore," Bangor coach Kevin Kravik said. "I still remember it with coach (Rick) Muellenberg and I there. We asked him if he wanted to play tackle. He said yes and has been a real quick learner about how to keep getting better at playing there."
That progress has been important for an offensive line that has lacked some consistency but took a step forward in last week's pummeling of Highland. It will have to play at the same level — or higher — against the Warriors.
Manke and Diehlmann believe Bangor can do that.
"What we have improved on is staying on our blocks, getting faster and getting where we're supposed to be," Manke said. "Everyone is understanding what we are doing right now."
Manke's understanding of what to do has led to a lot of success with the Cardinals.
In addition to playing on last year's championship football team, Manke helped the boys basketball team follow that up with a Division 4 title in March. Manke averaged 13.5 points and 10.2 rebounds on a team filled with seniors and had 37 points and 25 rebounds during state wins over Green Bay NEW Lutheran and Chippewa Falls McDonell.
Manke said he loves both sports and has played both since beginning athletic activity.
Kravik sees Manke playing college football, if that becomes his choice.
"He has a passion for football, and you can see it," Kravik said. "I could see him at the next level, weighing 275 pounds and playing defensive tackle. He could do that."
Oh, yeah. Manke is as effective as anyone playing within a defensive group that is allowing 6.6 points and 131.7 total yards per game, too. His contribution has been 15 tackles behind the line of scrimmage and six quarterback sacks.
Manke said penetration to the backfield against Black Hawk will have to be watched carefully. The Warriors run a lot of power, average 304.8 rushing yards per game and will give Bangor's defense its toughest challenge to this point of the season.
"We as a defensive line have to rip through but not get too far," Manke said. "We need to break down and be ready for the ball to be coming at us, but we can't get caught behind them."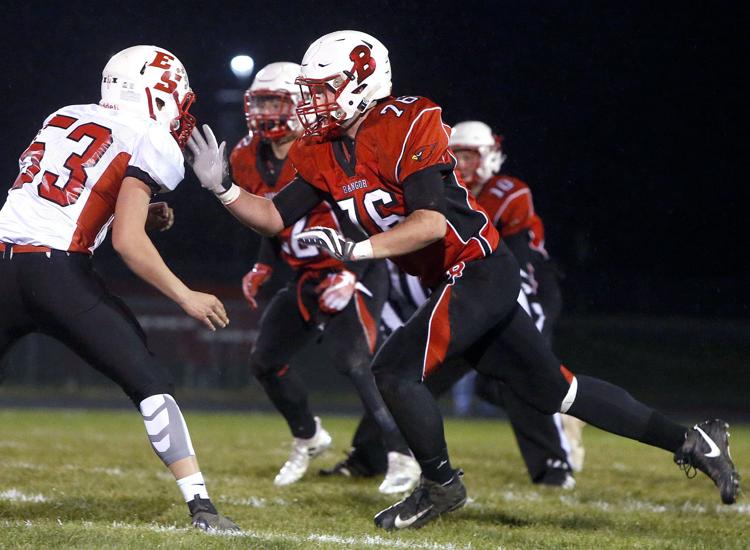 ---