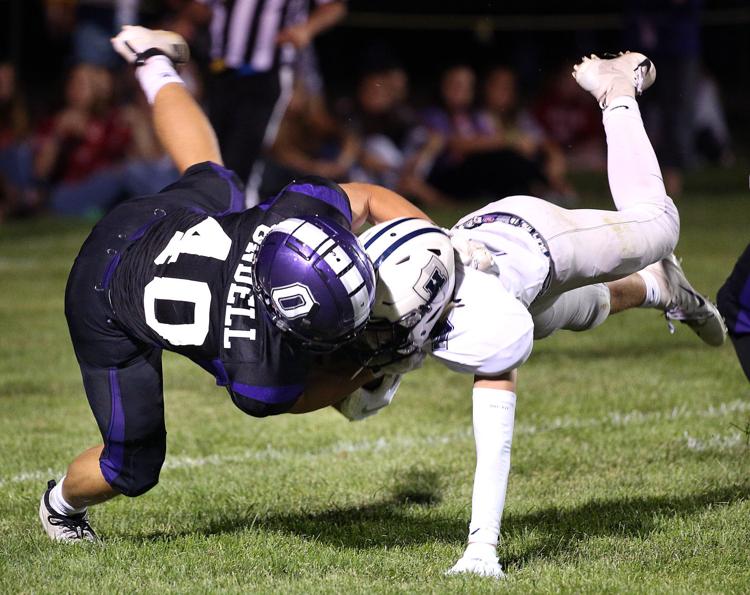 ONALASKA — Jess Ondell plays football like a football player.
There was no guarantee of that being the case when Ondell suited up as a safety for the Onalaska High School football team this season.
Ondell, a senior, hadn't played football since he was a sophomore at Aquinas, and an injury ended that season prematurely.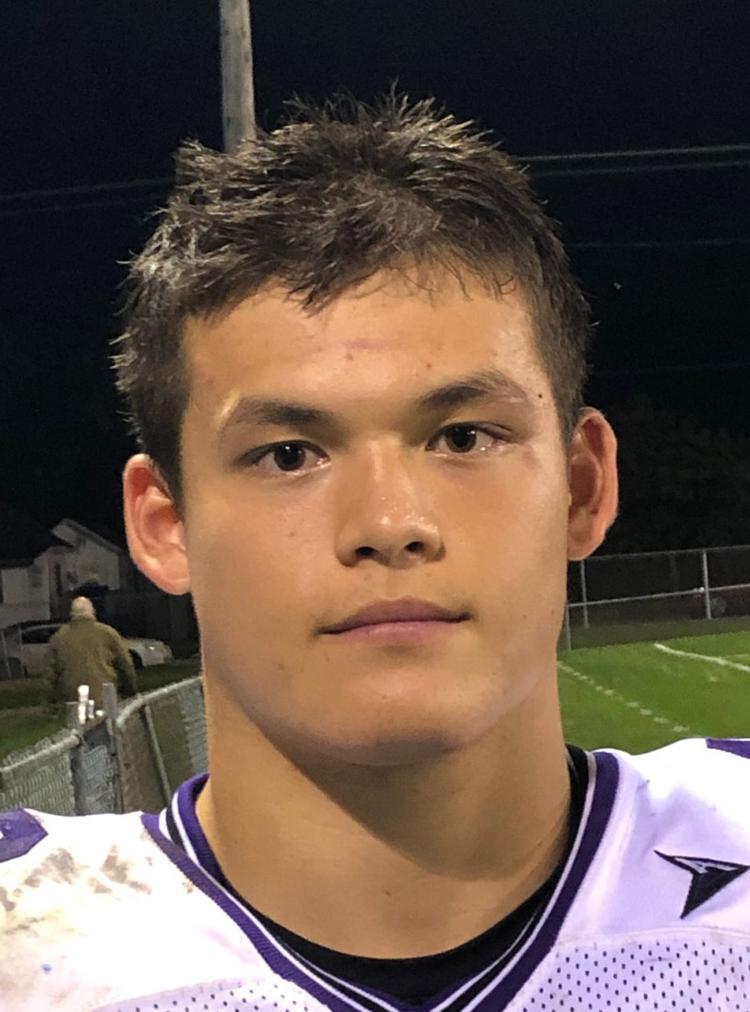 Another injury during his sophomore baseball season — this one much more significant — raised more questions for Ondell, who was pursuing a college baseball scholarship.
Ondell told Onalaska coach Tom Yashinsky all along that nothing was going to stop him from returning to football if healthy, and that was no guarantee.
And then Yashinsky saw all he needed to see.
"He is a missle out there," Yashinsky said of the 5-foot-10, 195-pound Ondell. "He really hits kids and hits them hard.
You never know if that will be the case from someone who is a scholarship baseball player."
But it is, and the Hilltoppers have been the beneficiaries of Ondell's playmaking ability all season.
Onalaska (8-1) is a second seed for the WIAA Division 3 playoffs and hosts seventh-seeded Monroe (5-4) at 7 p.m. Friday. The Hilltoppers will need another big defensive performance to beat the Cheesemakers, and Ondell is ready for it.
"We've been doing a lot of things well (defensively)," Ondell said during a break from Tuesday's practice. "We have to keep doing what we do well, and that's flow to the ball and make stops."
The stops Ondell has made this season have only been made possible by a commitment to return from injuries.
Ondell's first significant injury came more than two years ago, and it was a torn medial collateral ligament while playing running back for the Blugolds. That rehabilitation process was followed by a bigger baseball injury.
Ondell, the winning pitcher when the Blugolds captured the Division 3 state championship in 2016, was over the knee injury and trying to help Aquinas to another big season. But while playing against Holmen early that spring, Ondell felt a pop after throwing a pitch.
You have free articles remaining.
"Then my arm went numb," Ondell said. "I knew it wasn't good."
A torn ulnar collateral ligament required Tommy John surgery and a much longer rehabilitation process than the knee injury.
"That one was 12 months," Ondell said. "That was bad to hear, and I knew it would be hard to come back, but it was also bad timing.
"That's big recruiting time for baseball, and I would hear about my friends committing to colleges when I wasn't. That was tough."
Ondell's junior football and baseball seasons were wiped out after a transfer from Aquinas to Onalaska, but word travelled fast about what he could do for the football team after the long process of coming back from Tommy John surgery. That process was delayed by a couple of months due to difficulties scheduling surgery after the injury.
"The guys told me about him, of course," Yashinsky said. "I'm watching him in the weight room all offseason, and he's squatting 400 pounds, benching a ton and cleaning a ton.
"We looked at him and said, 'We have another kid who looks a lot like Nathan (Lubinsky) out here.' And now we see him play like Nathan, just about 5 or 6 yards deeper."
Safety was the natural defensive fit, and Yashinsky toyed with using Ondell as an option at running back, too. The coach changed his mind by deciding that it was more important to have Ondell use all of his energy defensively rather than splitting his workload.
Ondell liked that choice, too.
"I was a running back before," he said with a smile. "I'd rather hit people than get hit all the time."
Ondell, who accepted a baseball scholarship offer from Division II Winona State earlier this month, has flourished by making big plays. He has intercepted two passes and recovered a fumble, turning the tide of the game twice along the way.
His interception return for a touchdown late in the second quarter shifted momentum in what became a 21-14 win at MVC runner-up Sparta, and the fumble he recovered in the fourth quarter of last week's 17-10 win over Holmen was followed by a very important touchdown by Lubinsky.
"You aren't out there looking for the big play," Ondell said, "but sometimes it's there, and you have to make it."
Ondell also showed some speed by running down Holmen running back Jaedon Abraham after the Vikings executed a successful hook-and-ladder during the final drive of that game.
"If he doesn't make that tackle, I don't know who else does," Yashinsky said. "He's a playmaker, and he finds ways to make them."