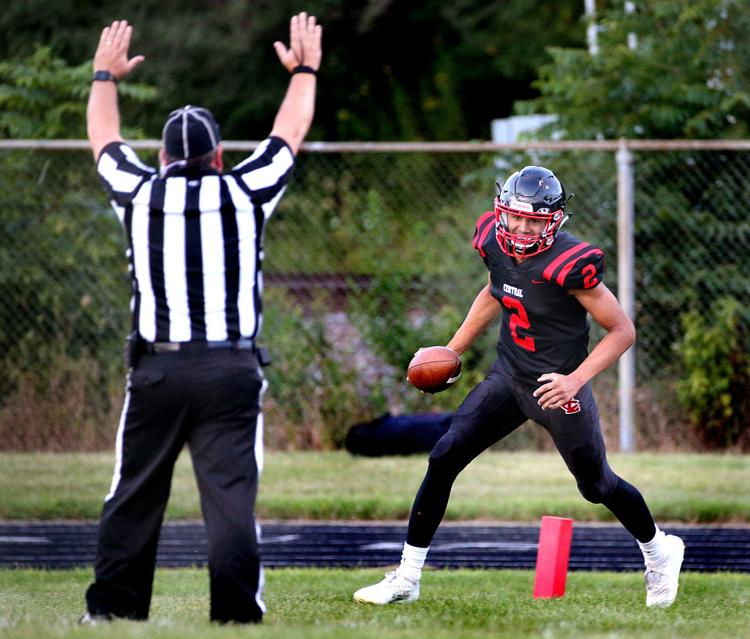 MILTON, Wis. — It didn't take more than a few minutes before reality set in for Central High School quarterback Johnny Davis on Friday.
The Red Raiders' season had just come to an end with a 36-33 loss to Milton in a WIAA Division 2 first-round playoff game, and the University of Wisconsin basketball commit did fine while congratulating a line of Red Hawks on their victory.
As he walked away from that line and toward his teammates waiting in one of the end zones, he put his left arm around teammate Max Popp.
"You played a great game," he told Popp with a smile.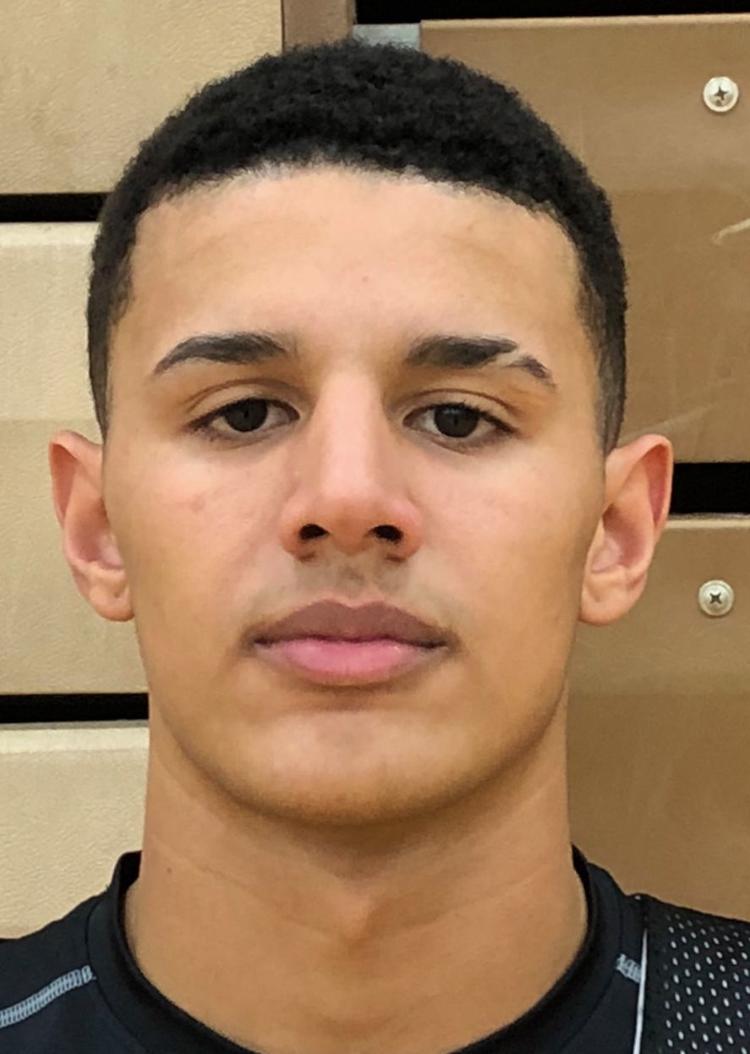 The hard part of reality awaited both players in that end zone, where they would hear over and over again what a good season they had. Teammates, coaches, friends and family members shared their pride after sixth-seeded Central (5-5) nearly knocked off third-seeded Milton (9-1).
That's when the tears came. Johnny had played his last football game.
No more watching his 6-foot-5 frame escape the pocket and throw a dart to a receiver 30 yards down the field. No more watching his stride as he raced up the middle of the field or to the edge with the football in his right hand instead of tucked against his body.
But if Johnny's reaction after the Milton game showed us anything, it's how much he truly loves the sport. Basketball is king, and he was always happy to say football was a close second, but this showed just how close it was.
"I don't think we'll have another Johnny come through here," Central football coach Tony Servais said while surrounded by groups of his players trying to come to grips with the end of the season.
It's hard to believe we will from an athletic standpoint. While we know how good of a basketball player he is after helping the Red Raiders advance to the past three Division 2 state tournaments — winning the whole thing when he was a freshman — we also got the chance to watch him play football.
That isn't a given these days. Specialization can take those chances away.
His twin brother Jordan, a wide receiver, was injured and lost for a season during the first game of the 2017. It made people wonder whether both brothers, who were clearly pursuing basketball scholarships, would stop playing football.
You have free articles remaining.
Register for more free articles.
Stay logged in to skip the surveys.
Johnny shot that theory down that very night, but there was always a chance he could change his mind. When Jordan was lost for the season with another injury in Week 3 of this year, the grumbling started again.
"Think Johnny will keep playing?" people asked.
The two already accepted scholarship offers from the Badgers before Jordan was injured the second time, so Johnny disappearing from the field wouldn't have been a shocker.
But he didn't. He played on, and that was good for the entire Coulee Region.
Johnny passed for 6,572 yards and 56 touchdowns during his career. He rushed for more than 2,000 and scored another 34 touchdowns. No one goes through the motions and accomplishes such things.
He had reason to worry about his future as a basketball player, but that never took away from the football field. The beneficiaries of that decision sat in bleachers and stood at fences surrounding fields all over the area.
They spent three full seasons and part of another watching him stymie opposing defenses and giving them headache after headache trying to defend him. Onalaska figured out a way to shut him down and executed it perfectly this year, but no one else really did.
Maybe he is ecstatic that his focus is back on basketball, but don't think for a second that he is relieved to be done with football. This team and this season were important to him. So was his football legacy.
The Red Raiders were 2-16 the two years before he showed up and 19-13 with three playoff appearances when he started three full seasons and the final game of his freshman year.
Central is in a much different place than it was when he showed up, and plenty of people reminded him about that after his last game.
"I'm so proud of what what we as a team accomplished with all of the injuries we had," Johnny said while fighting back tears on Friday. "These are memories I will never forget."
---
Oct. 11: Onalaska vs. La Crosse Central
Oct 11: Onalaska vs. La Crosse Central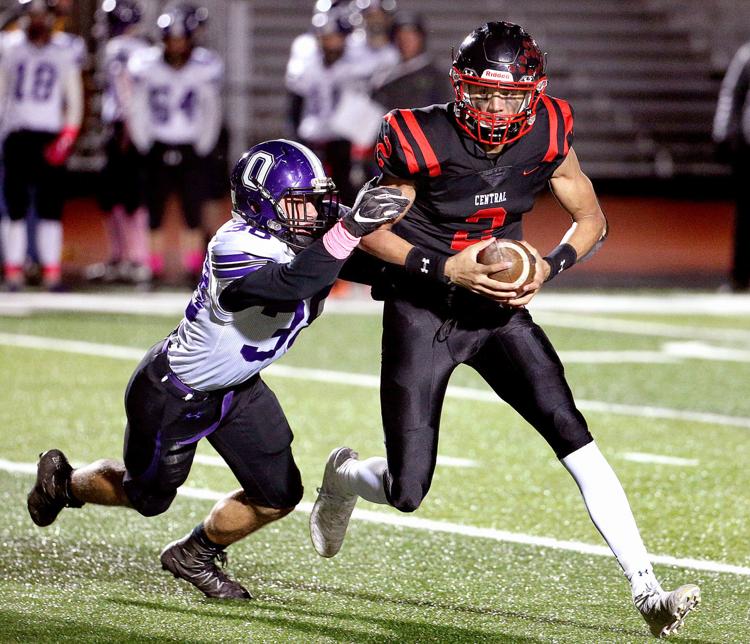 Oct. 4: La Crosse Central vs. Sparta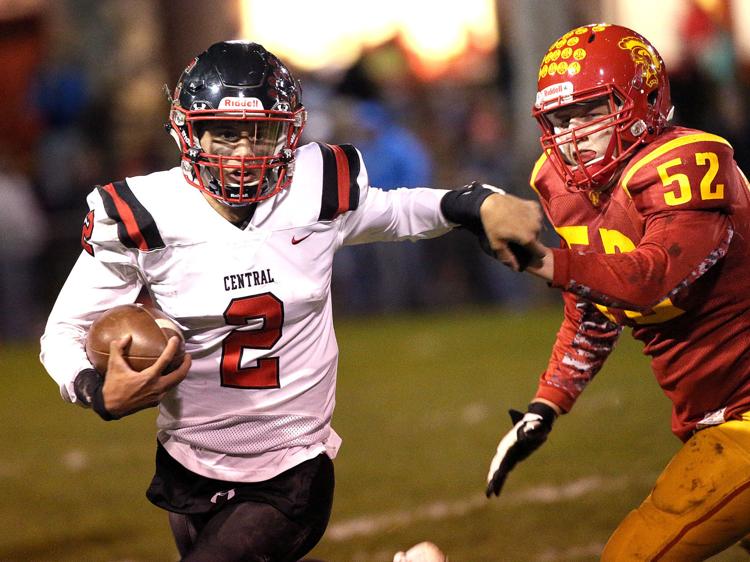 Sept. 27: La Crosse Logan vs. La Crosse Central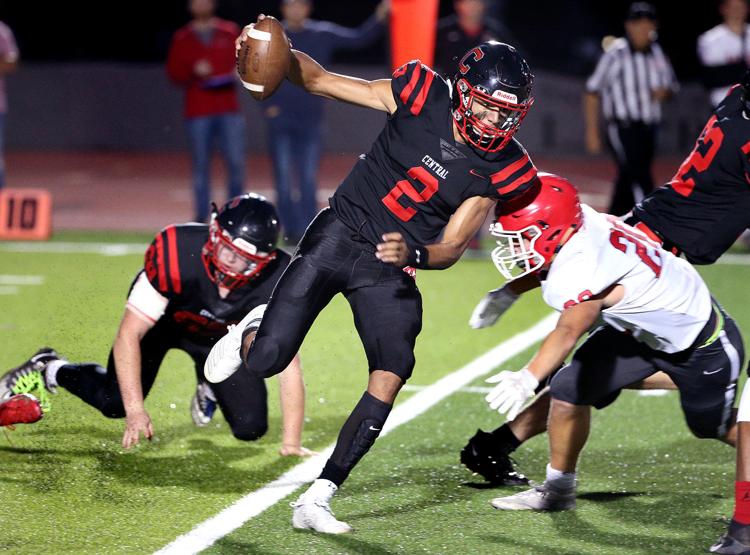 Sept. 27: La Crosse Logan vs. La Crosse Central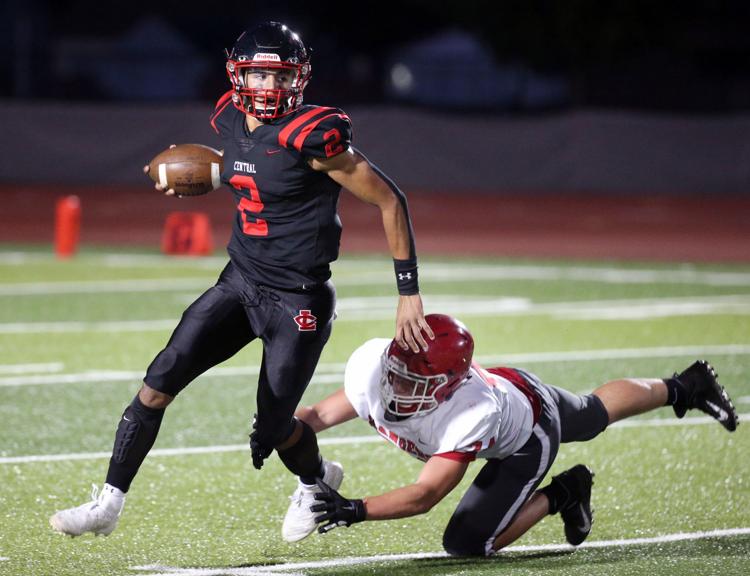 Sept. 27: La Crosse Logan vs. La Crosse Central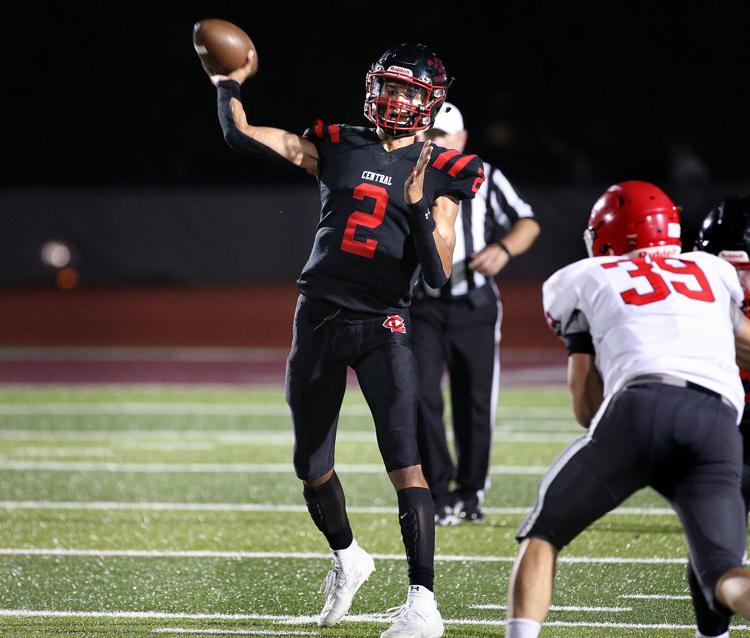 Sept. 13: Holmen vs. La Crosse Central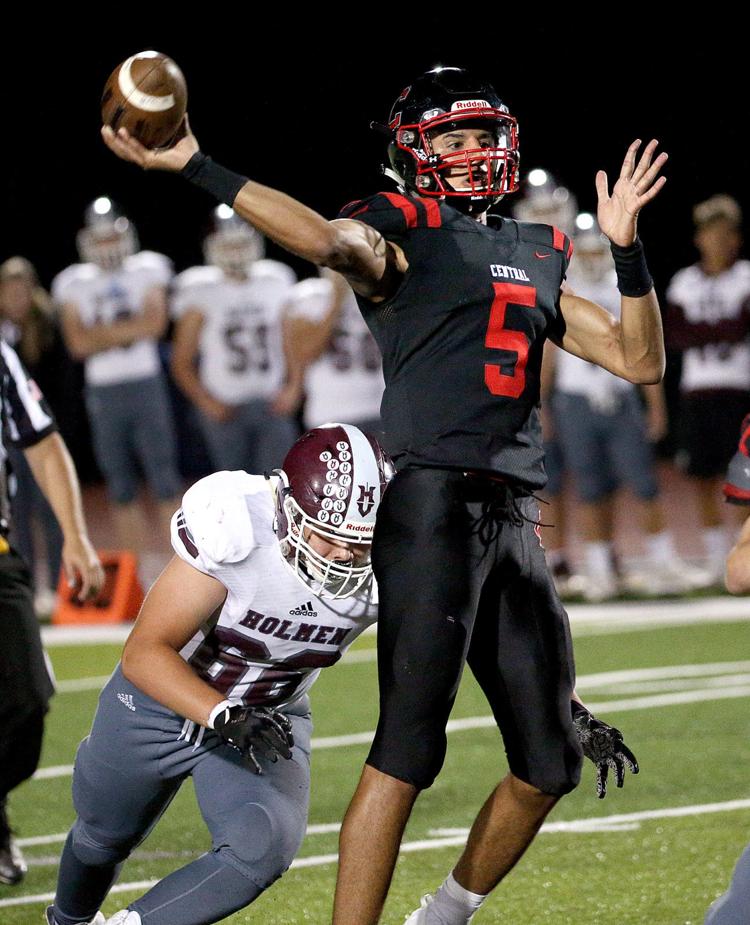 Sept. 6: La Crosse Central vs. Tomah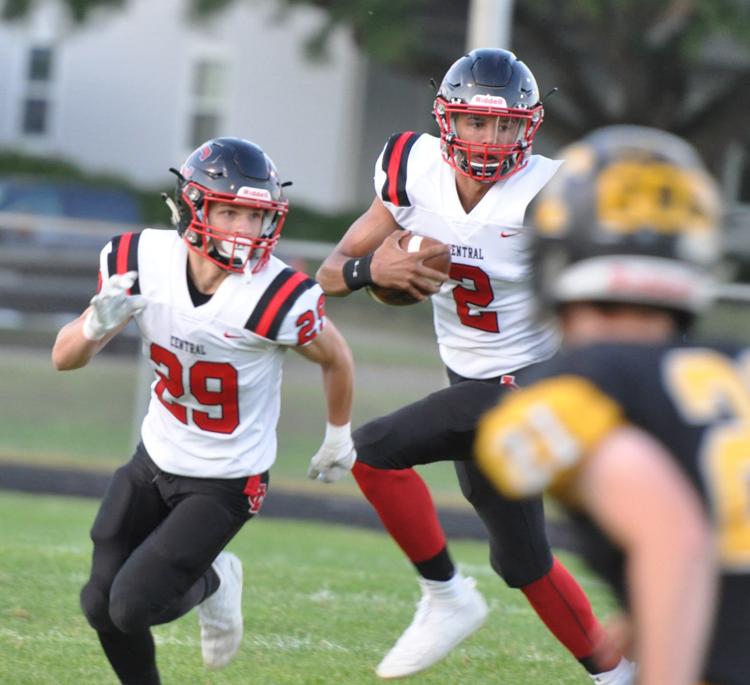 Aug. 29: La Crosse Central vs. Eau Claire Memorial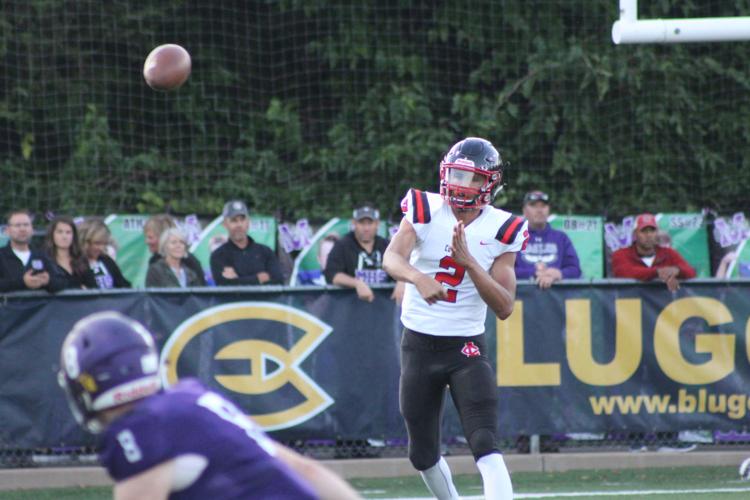 Aug. 22: Eau Claire North vs. La Crosse Central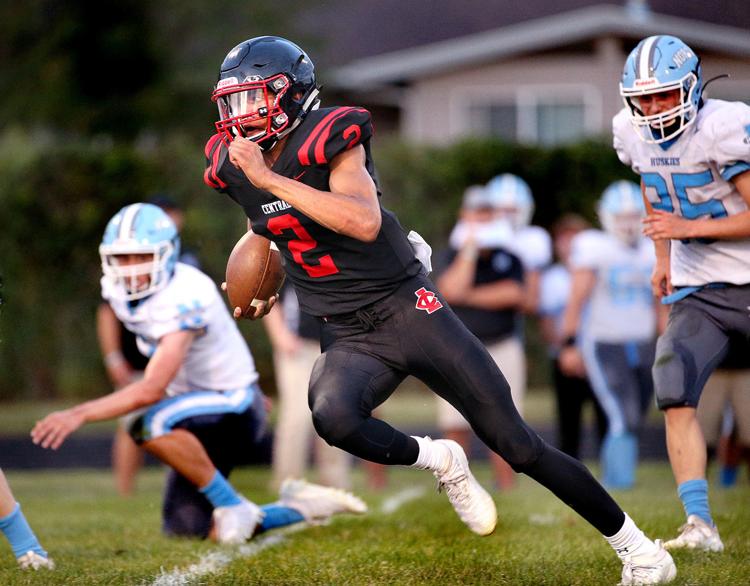 Aug. 22: Eau Claire North vs. La Crosse Central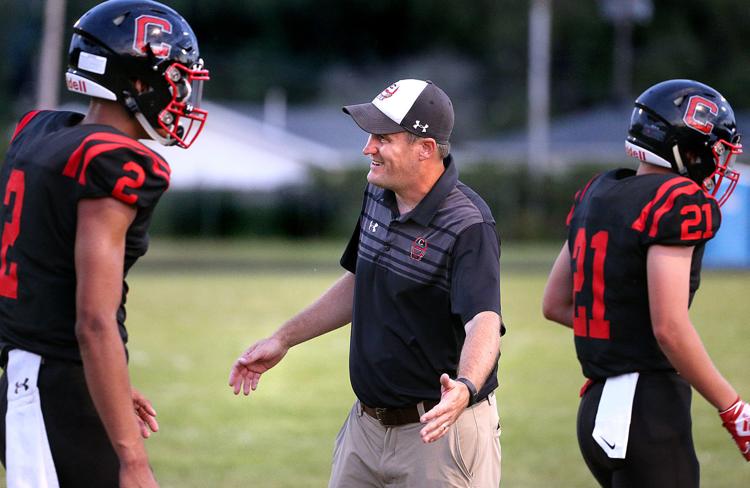 Aug. 22: Eau Claire North vs. La Crosse Central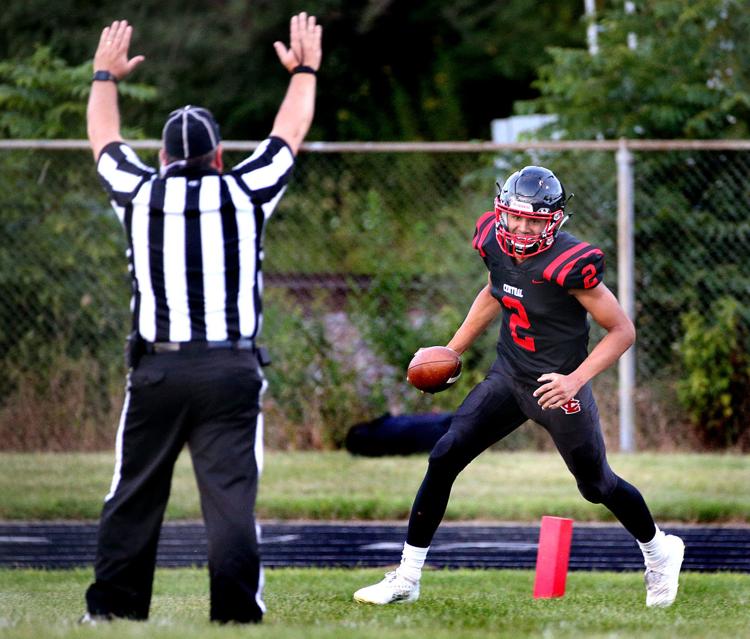 Aug. 22: Eau Claire North vs. La Crosse Central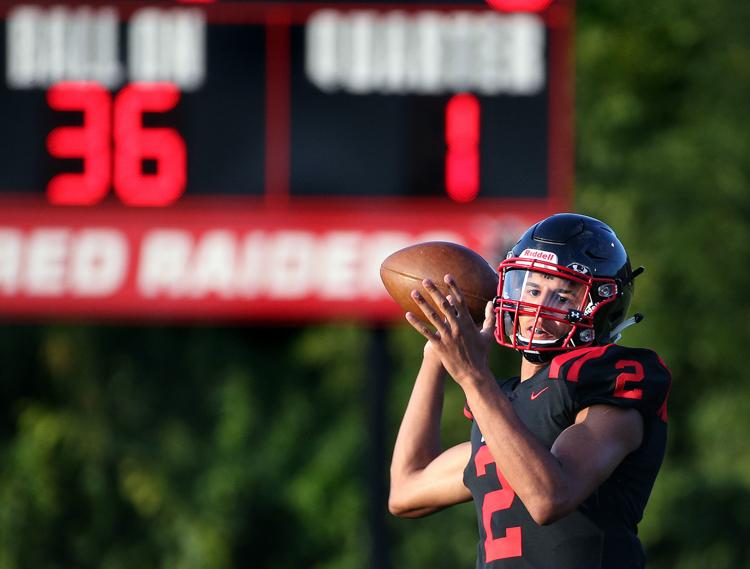 Aug. 22: Eau Claire North vs. La Crosse Central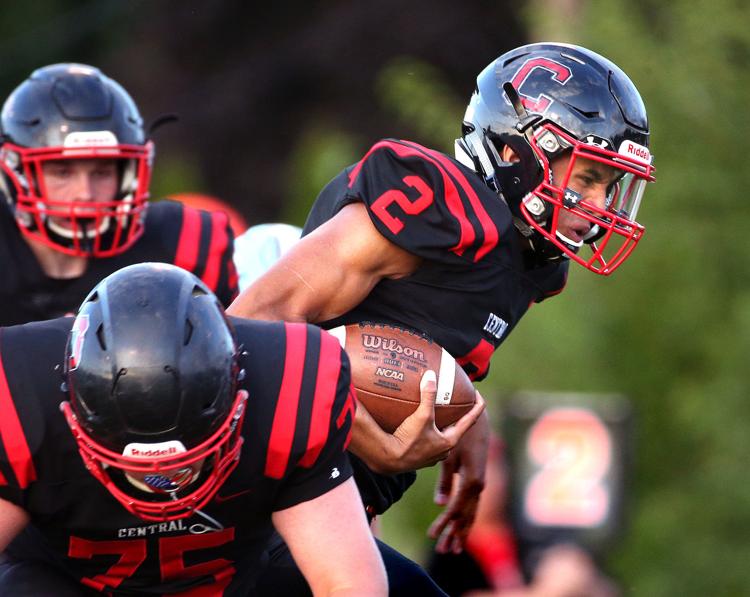 Sept. 28, 2018: Onalaska vs. La Crosse Central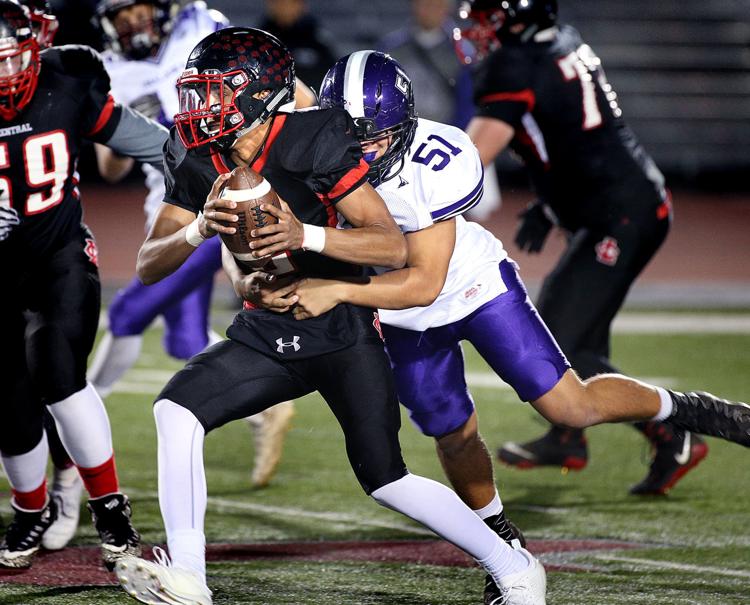 Sept. 28, 2018: Onalaska vs. La Crosse Central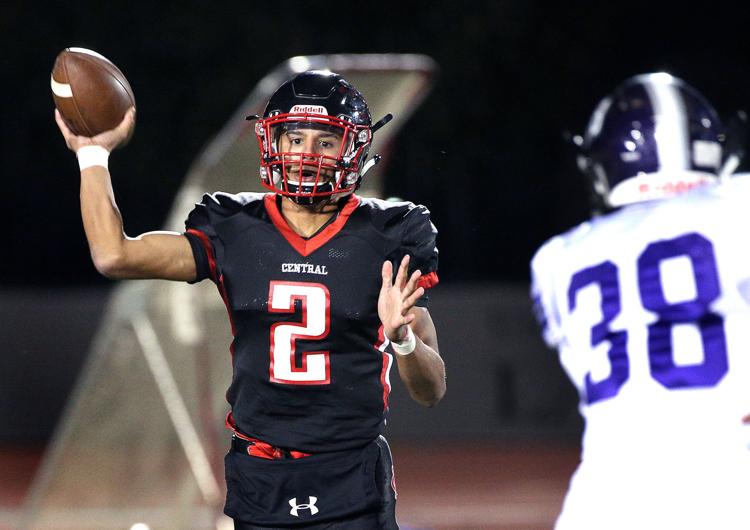 Sept. 28, 2018: Onalaska vs. La Crosse Central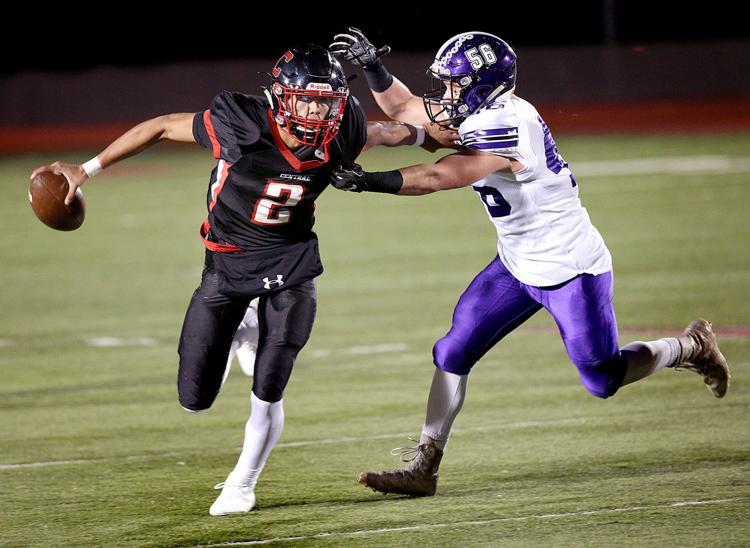 Aug. 23, 2018: La Crosse Central vs. Eau Claire Memorial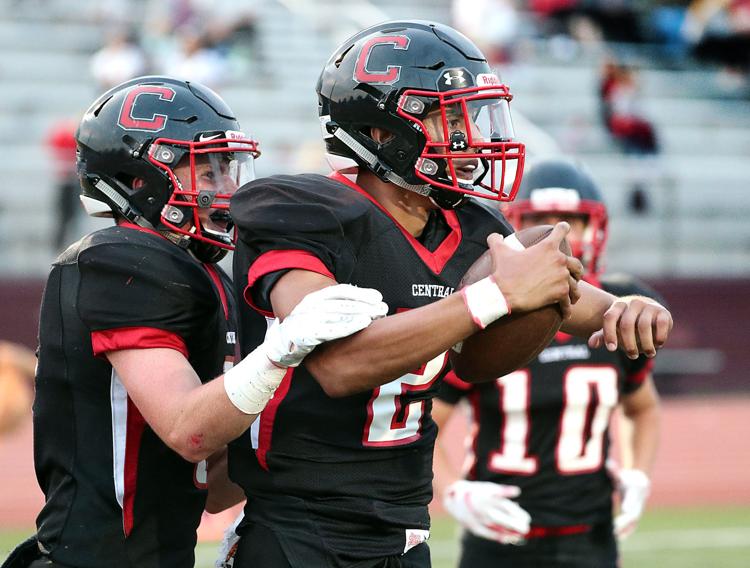 Sept. 14, 2018: La Crosse Logan vs. La Crosse Central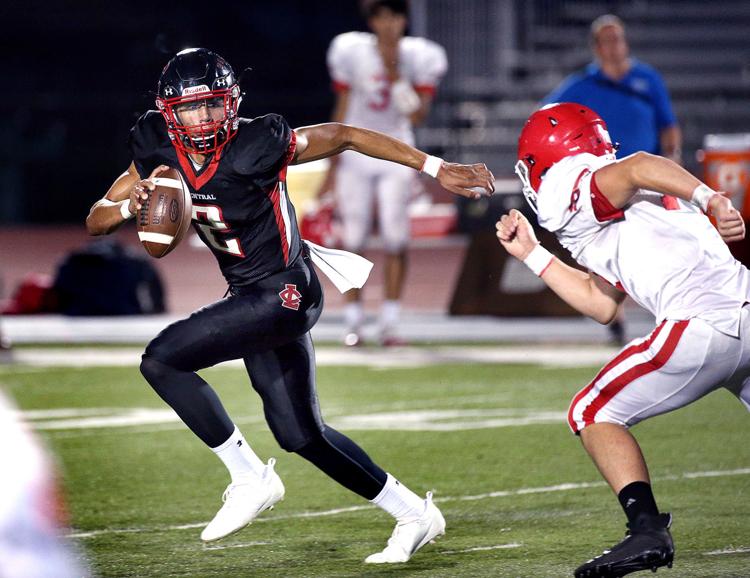 Sept. 14, 2018: La Crosse Logan vs. La Crosse Central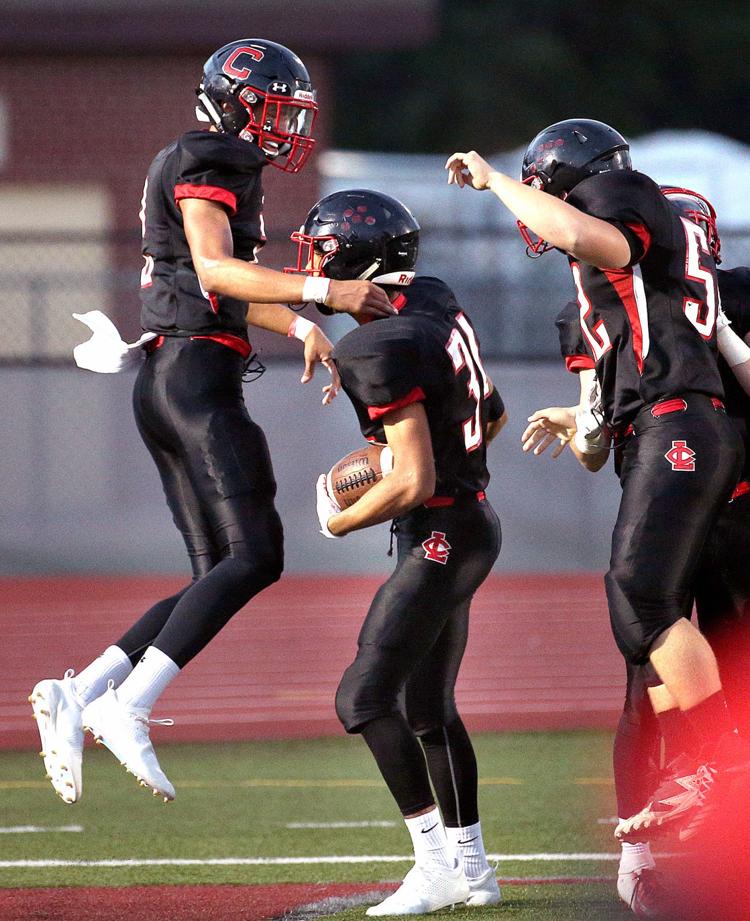 Sept. 7, 2018: La Crosse Central vs. La Crosse Aquinas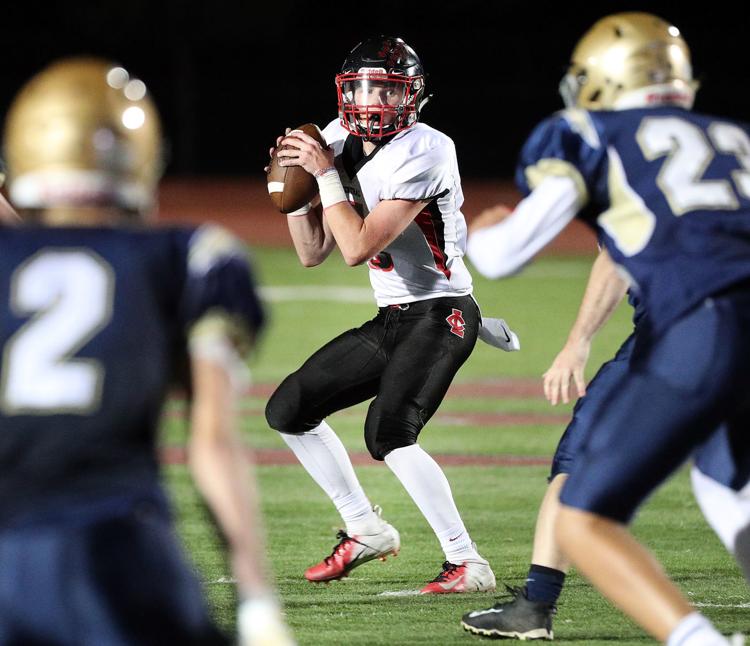 Aug. 30, 2018: Holmen vs. La Crosse Central
Aug. 30, 2018: Holmen vs. La Crosse Central
Aug. 23, 2018: La Crosse Central vs. Eau Claire Memorial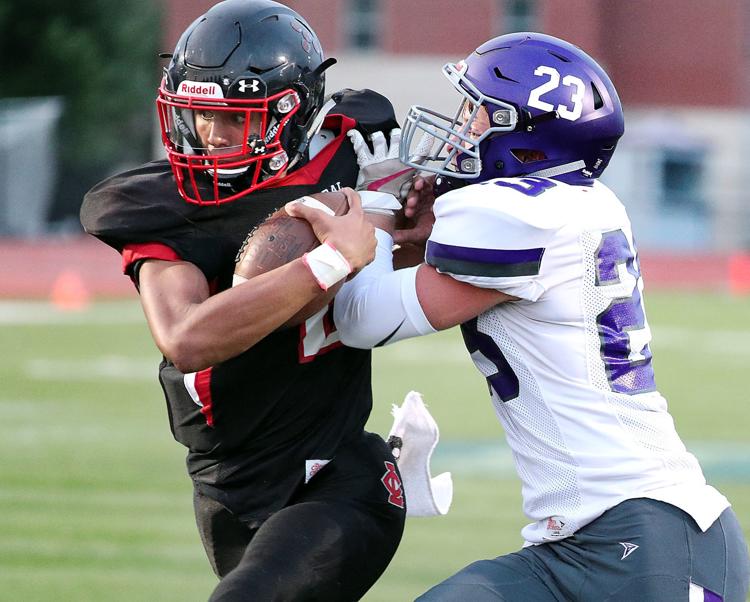 Aug. 23, 2018: La Crosse Central vs. Eau Claire Memorial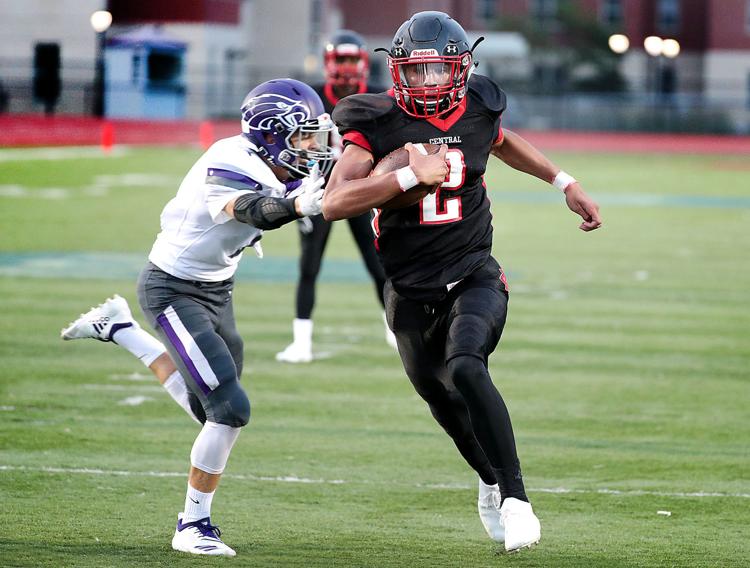 Oct. 6, 2017: La Crosse Central vs. Onalaska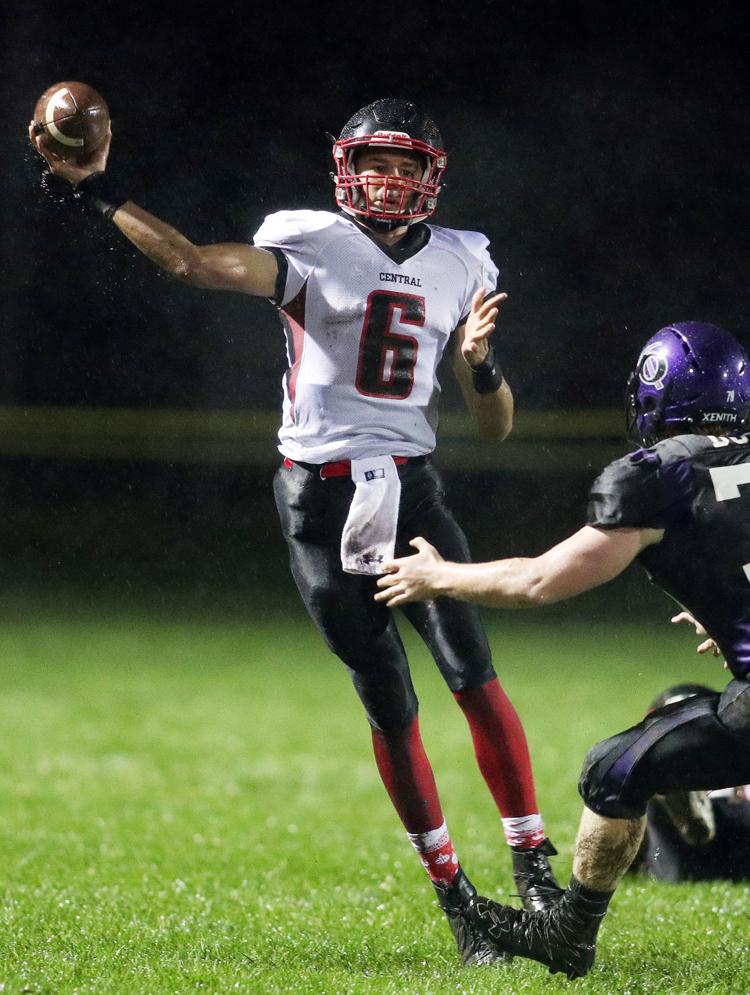 Sept. 22, 2017: La Crosse Central vs. La Crosse Logan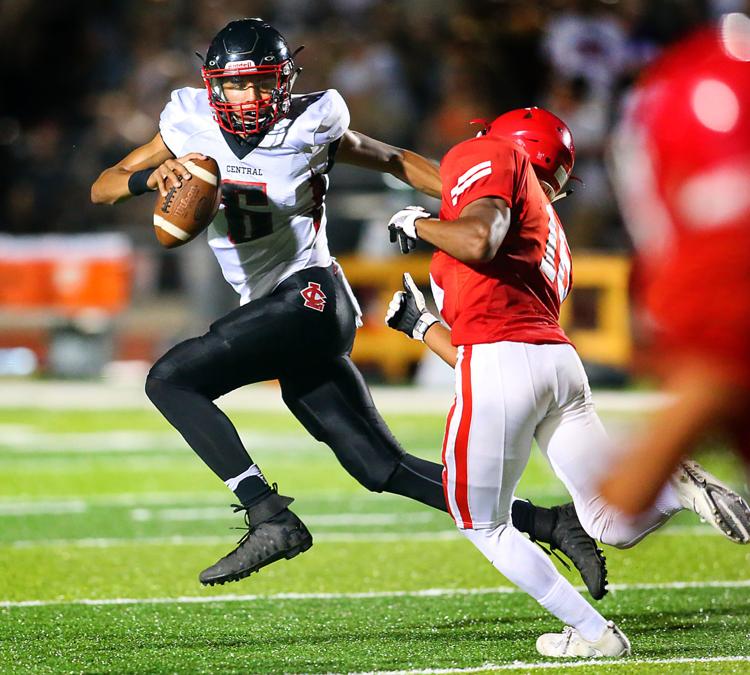 Sept. 6, 2017: La Crosse Central vs. West Salem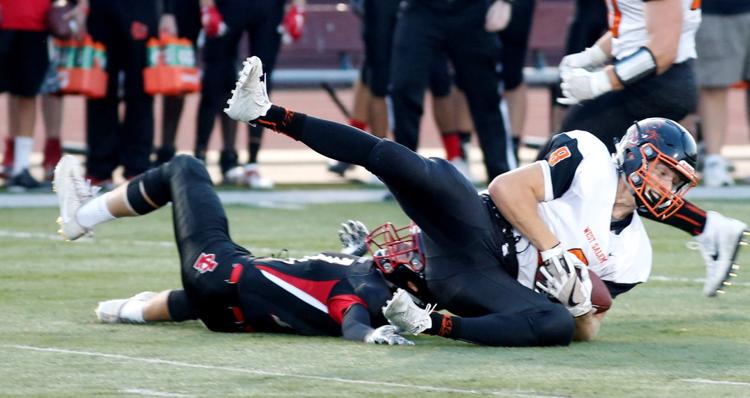 Aug. 18, 2017: La Crosse Central vs. Eau Claire North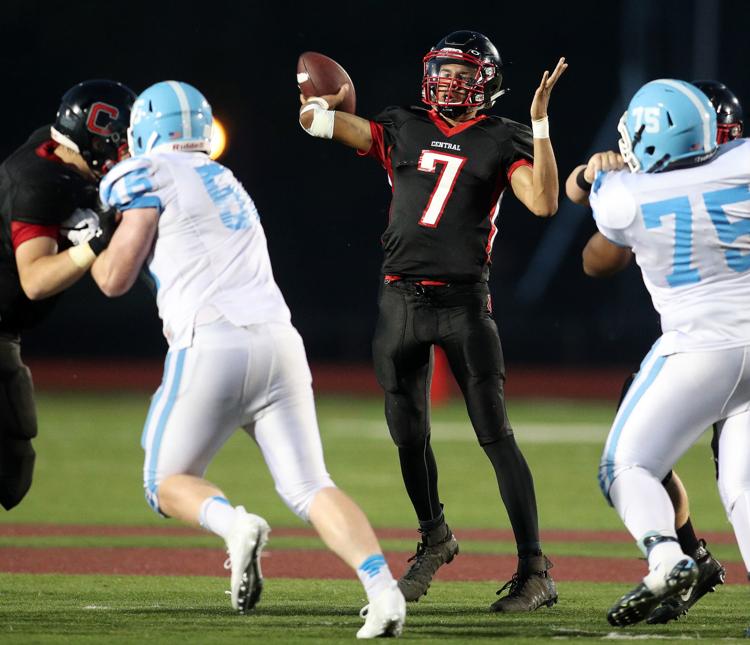 Aug. 18, 2017: La Crosse Central vs. Eau Claire North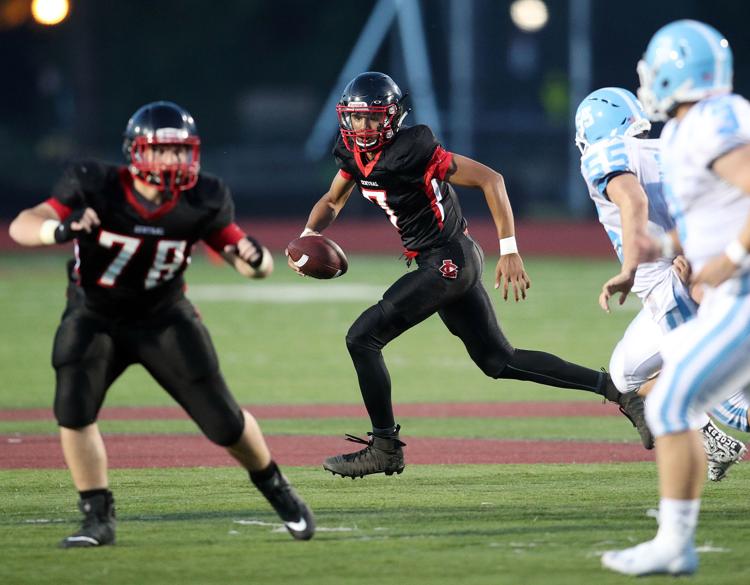 Aug. 18, 2017: La Crosse Central vs. Eau Claire North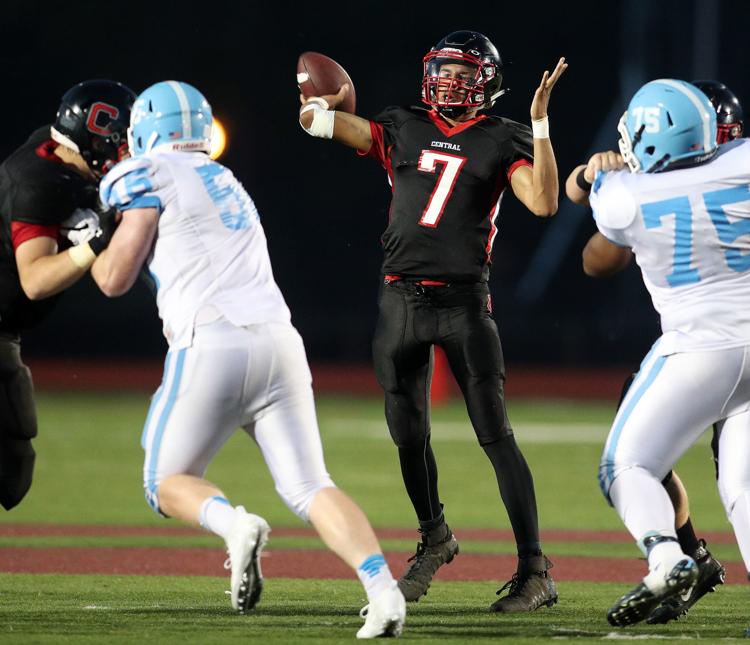 Aug. 18, 2017: La Crosse Central vs. Eau Claire North