It is an offseason like no other for the La Crescent High School football program.
The heaviest adjustments will come in a couple of months because that's when the Lancers would typically prepare for a varsity football schedule.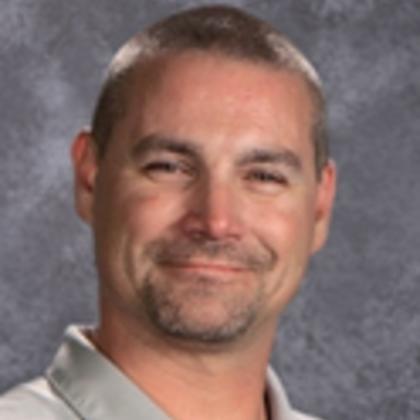 That won't happen in 2019, but the hope is that it will again in 2021 after the next two seasons are spent rebuilding the base for a program had to accept the reality of its status.
La Crescent won't play a varsity schedule the next two seasons.
"We will have seventh- and eighth-grade football next year, along with junior varsity," La Crescent assistant principal and activities director Josh Mallicoat said. "We don't want to lose what we had. We want to reconstruct it, and that's what we are trying to do now."
The Lancers were 0-9 last season and are 1-26 over the last three. Their last winning season with a 6-4 performance in 2010, and numbers seemed to dwindle after that.
Mallicoat said the team suited up 29 players in the last game of last season, but "10 or 11" of them were seniors.
That made a plan of action essential, and Mallicoat and the coaching staff set out to create that plan immediately.
Mallicoat scheduled meetings with interested players from sixth grade up to discuss how to move the program in the right direction. Coach Ryan Vinzant and his staff will take to time work with the community's youth coaches to get everyone on the same page for the future goal.
A lot of what that goal entails revolves around the weight room. Mallicoat is very clear when he talks about strength and conditioning forming the future of La Crescent athletics.
Register for more free articles.
Stay logged in to skip the surveys.
"We just had nine coaches go to Onalaska for a strength and conditioning clinic," Mallicoat said. "They weren't all football coaches. It's not just about football, it's about all of our sports, boys and girls."
But football makes statements about communities. Whether teams win or lose, they are generally followed well, and football fields are the place to be on Friday nights during the fall.
La Crescent has had very good — and entertaining — teams in the past, and Mallicoat wants to revive that and make Earl Seaton Field the place to be again.
The school-board approved decision to spend the next two seasons rebuilding the team wasn't just made because of the lack of recent success, but the reasons that led to it.
Vinzant had enough seniors to play on the offensive line last season, but many of them were unfamiliar with how to play the position. With a decent chunk of the roster being freshmen and sophomores, options were limited when it came to matching up directly across from bigger schools.
"When you are going up against teams like Stewartville, Rochester Lourdes and Kasson(-Mantorville), that makes a big difference," Mallicoat asid. "You want kids to be able to play where they belong, and we aren't able to do that right now."
What La Crescent does moving forward will determine how soon that happens.
---
Nov. 9: Bangor vs. Black Hawk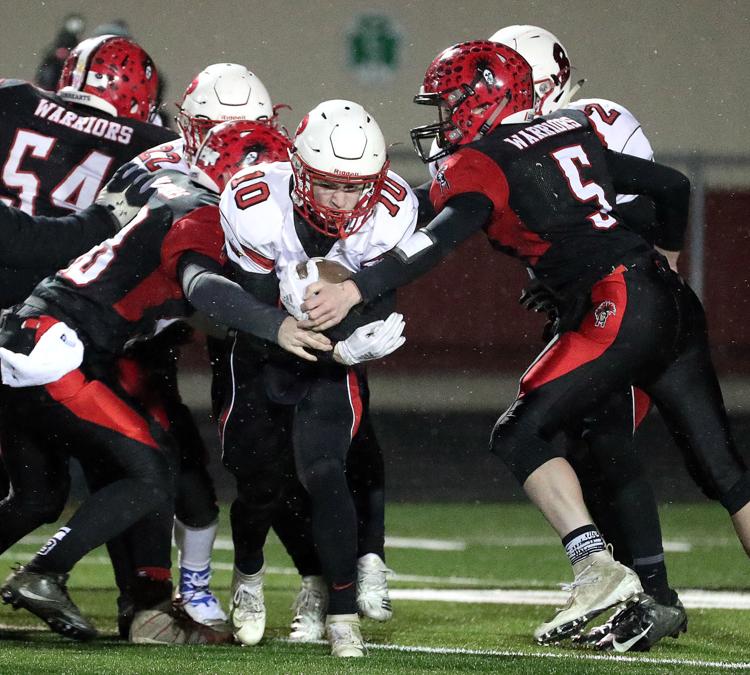 Nov. 9: Bangor vs. Black Hawk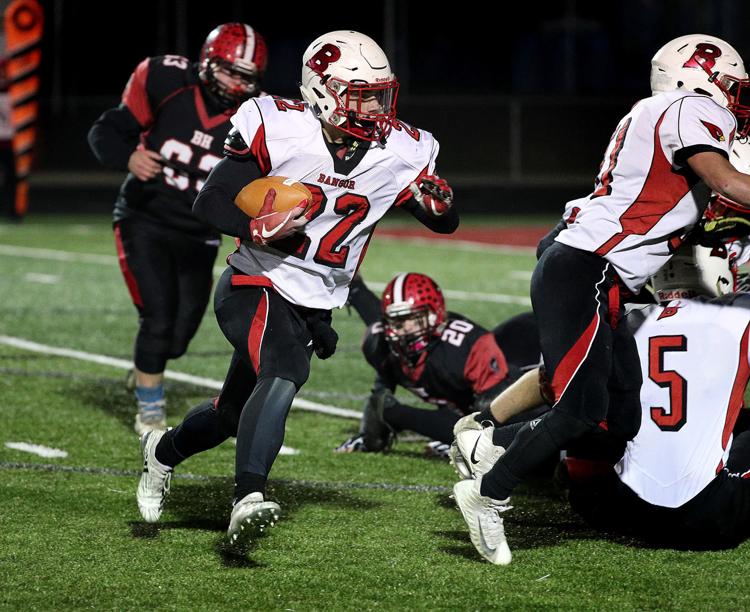 Nov. 9: Bangor vs. Black Hawk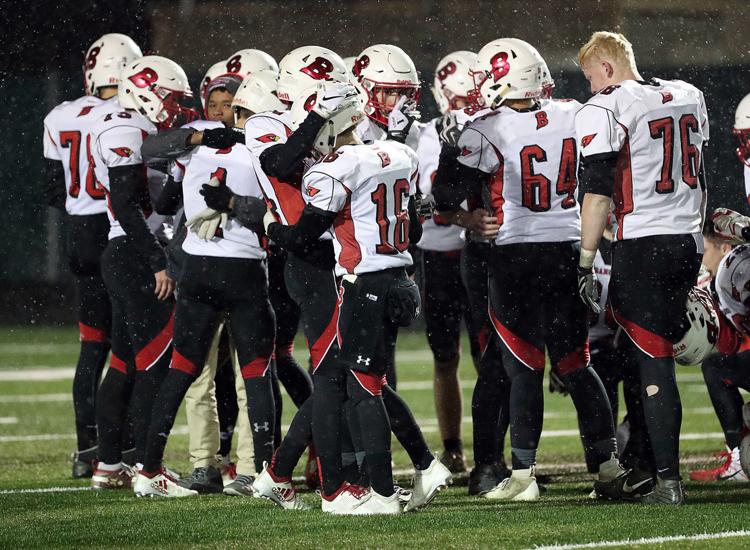 Nov. 9: Bangor vs. Black Hawk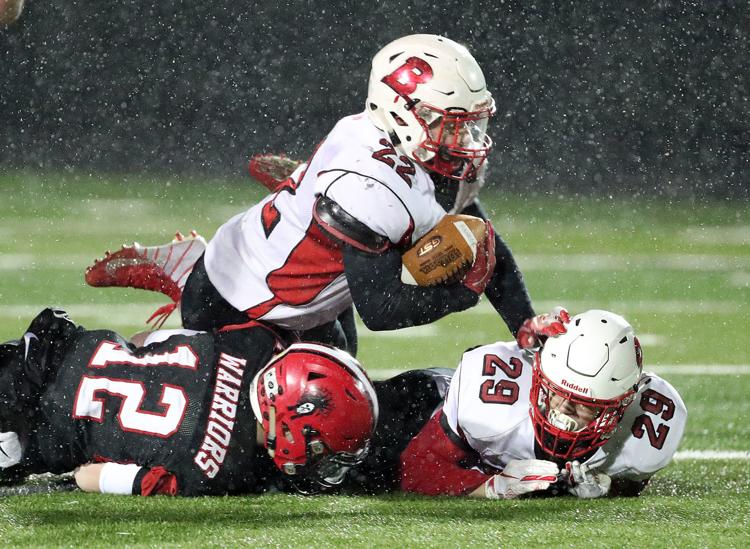 Nov. 9: Bangor vs. Black Hawk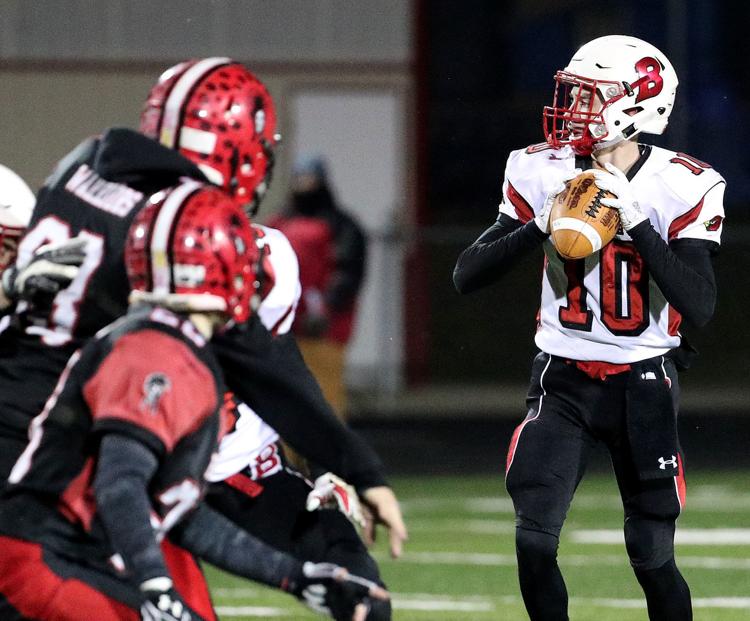 Nov. 9: Bangor vs. Black Hawk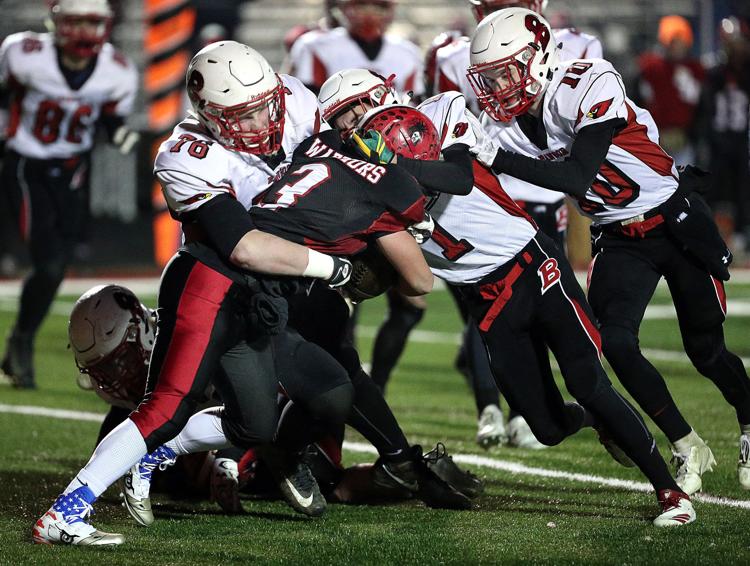 Nov. 9: Bangor vs. Black Hawk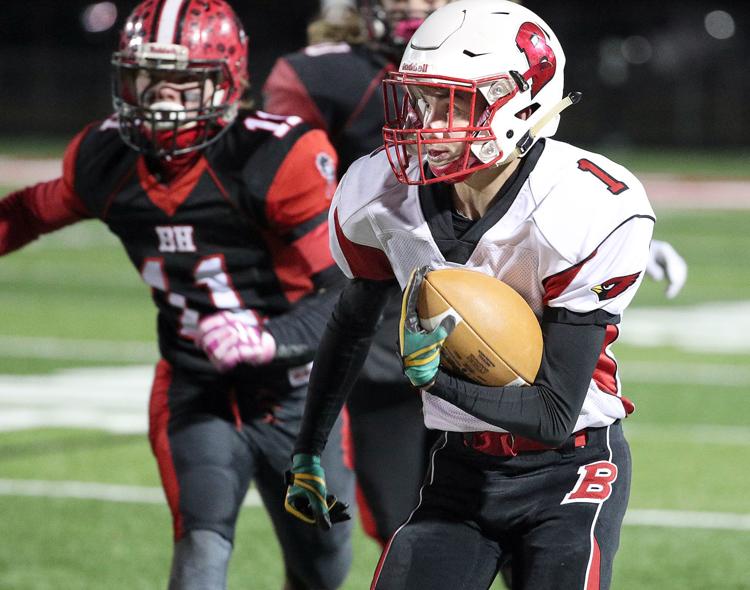 Nov. 9: Bangor vs. Black Hawk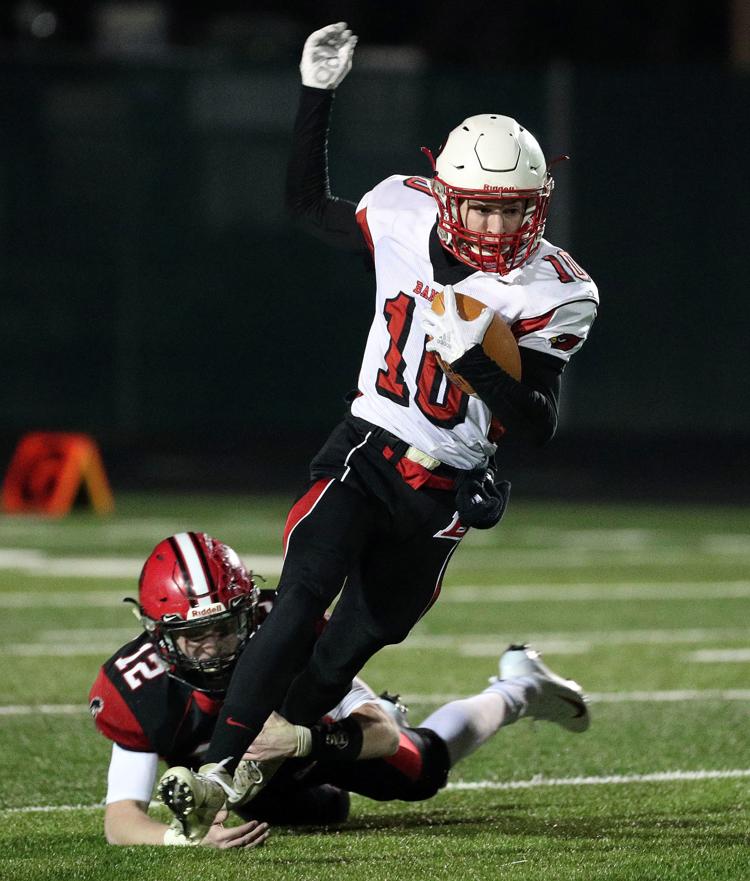 Nov. 9: Bangor vs. Black Hawk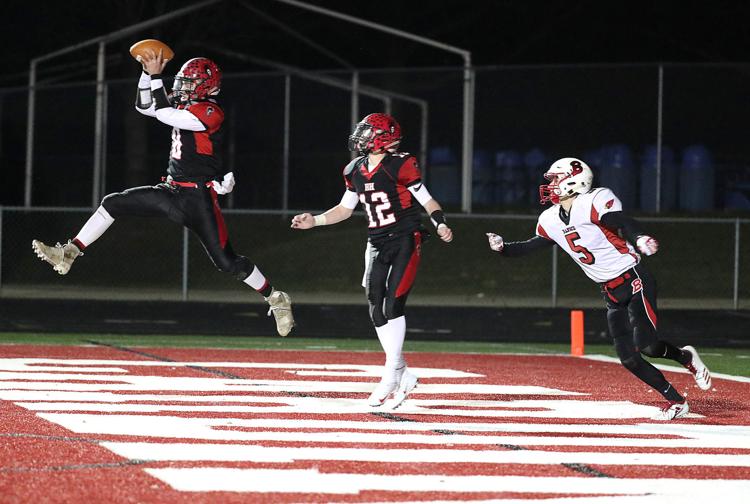 Nov. 2: Bangor vs. Highland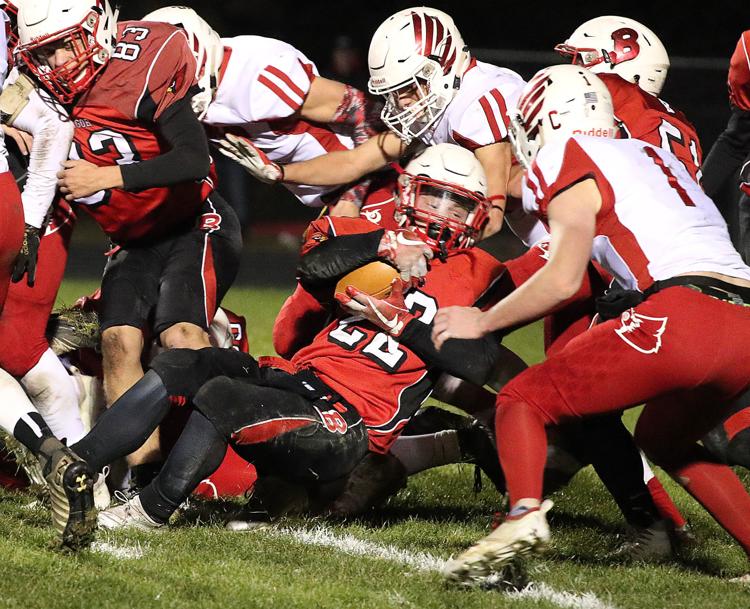 Nov. 2: Bangor vs. Highland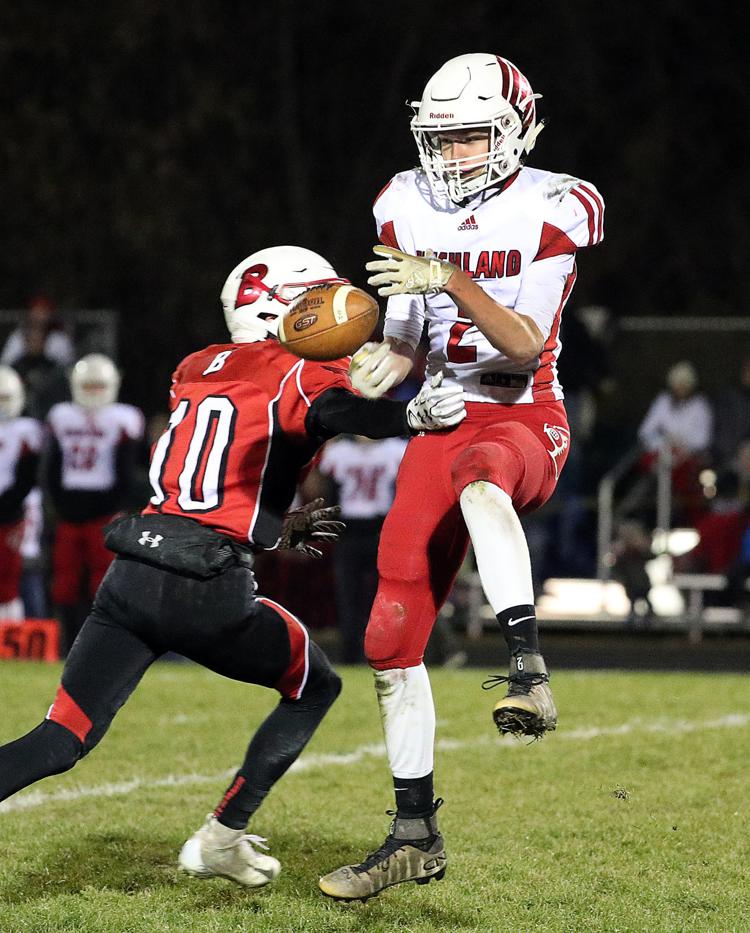 Nov. 2: Bangor vs. Highland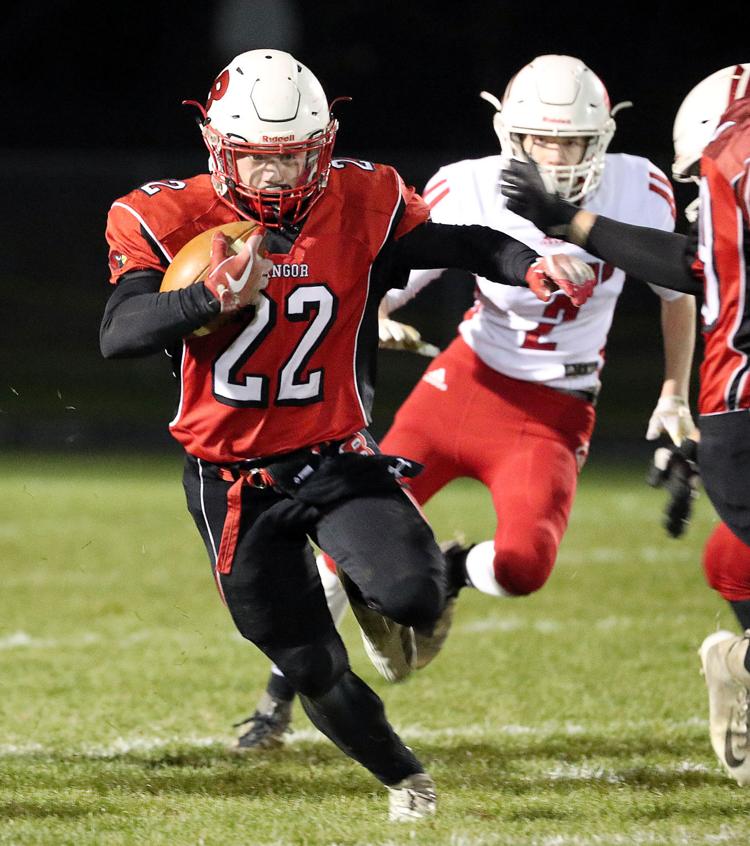 Nov. 2: Bangor vs. Highland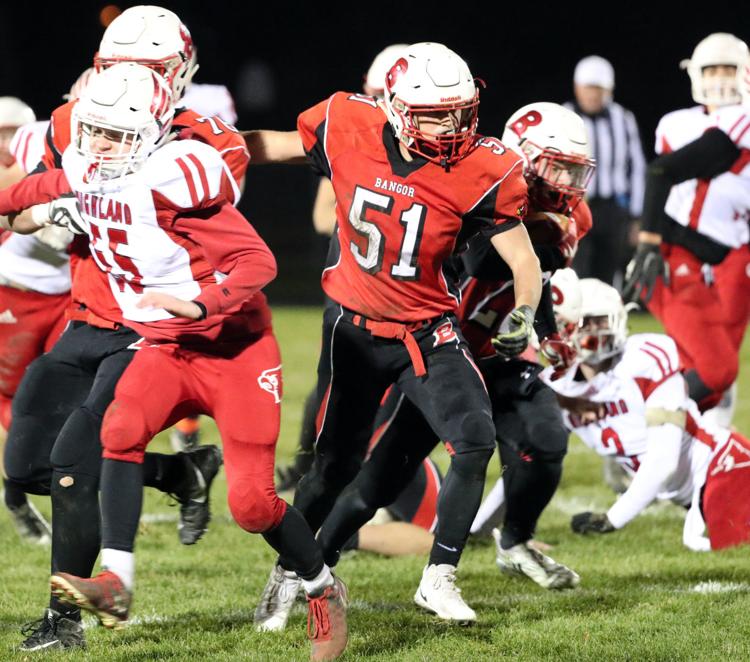 Nov. 2: Bangor vs. Highland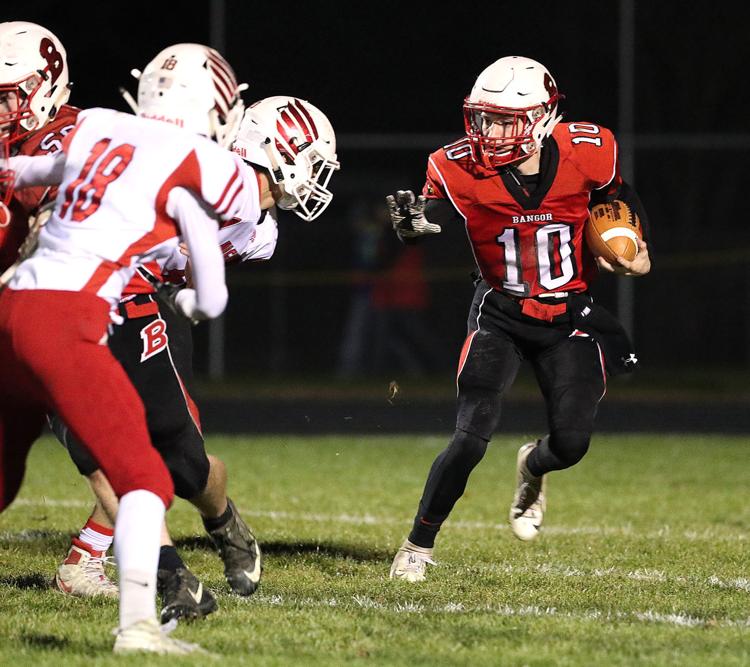 Nov. 2: Bangor vs. Highland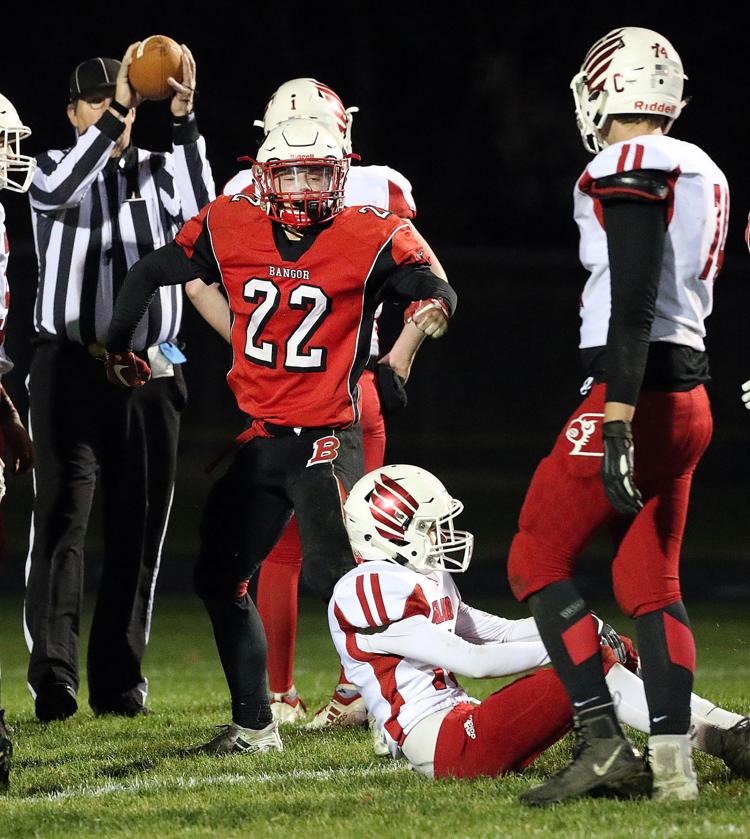 Nov. 2: Bangor vs. Highland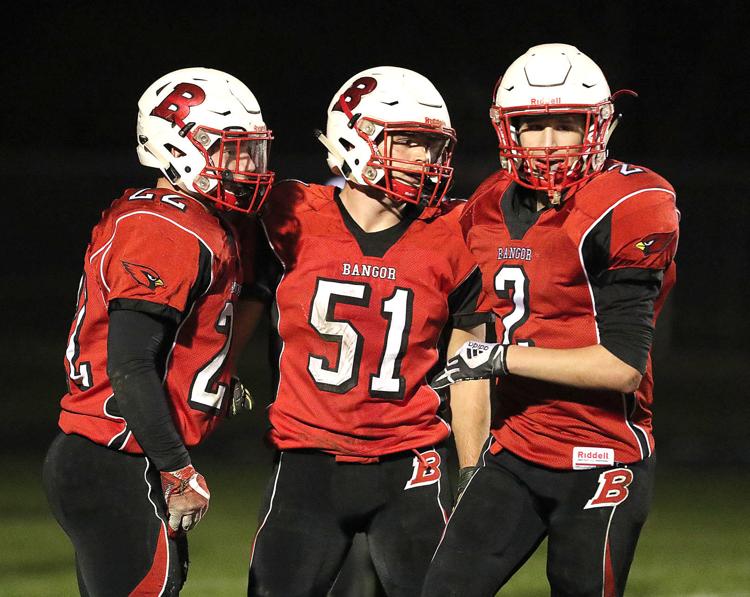 Nov. 2: Bangor vs. Highland
bangor-inside-photo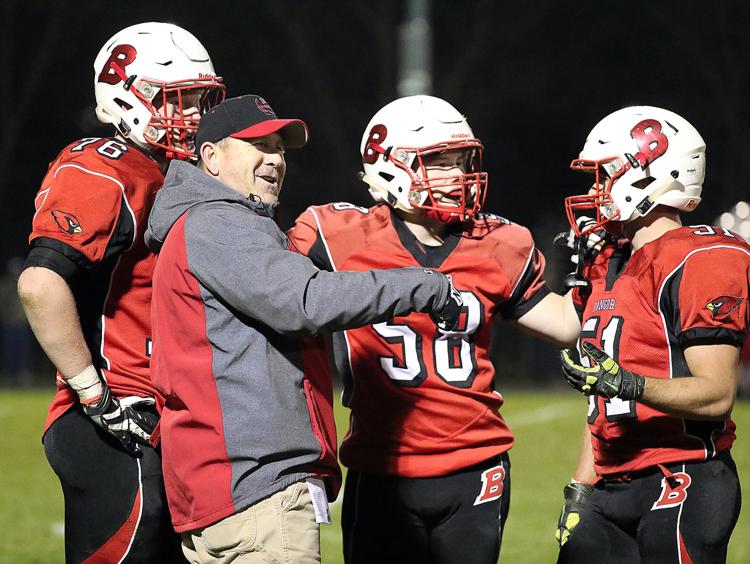 Nov. 2: Bangor vs. Highland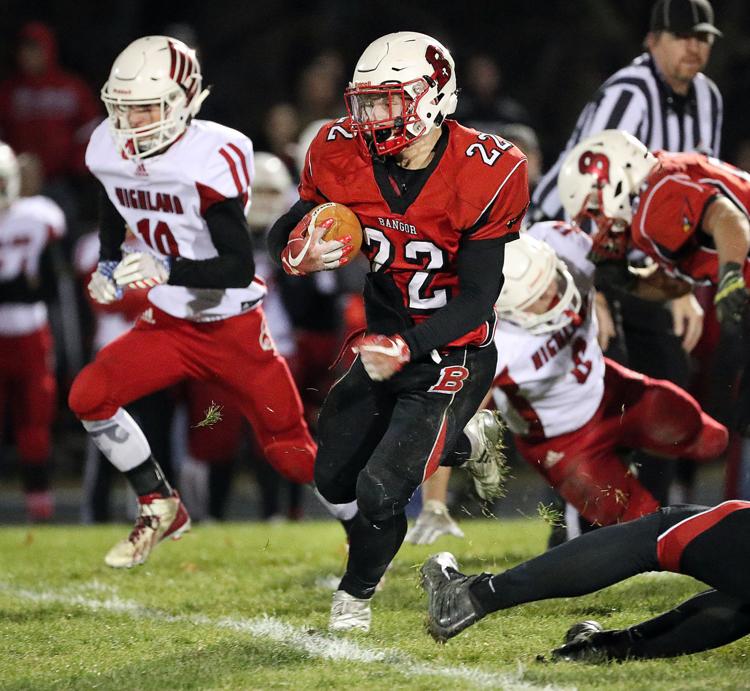 Nov. 2: Bangor vs. Highland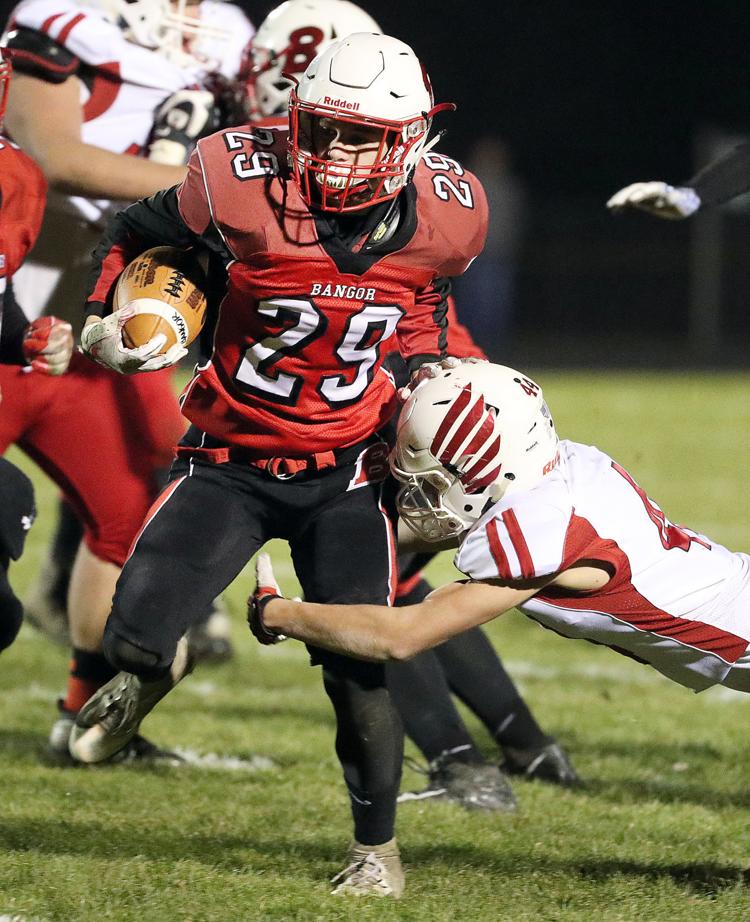 Oct. 26: Westby vs. Elk Mound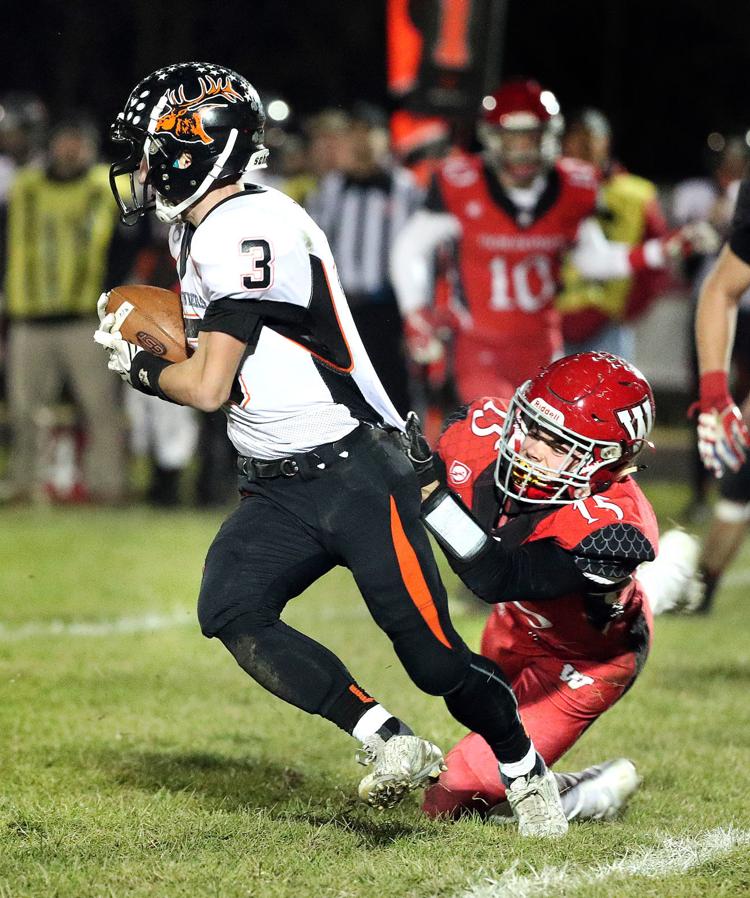 Oct. 26: Westby vs. Elk Mound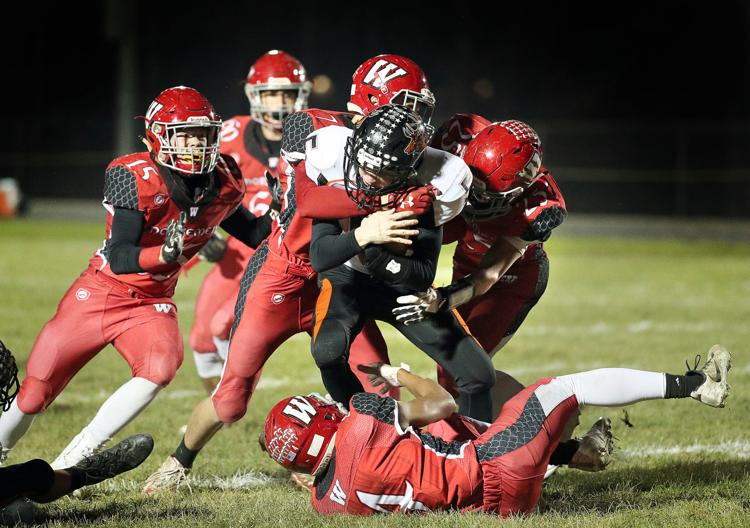 Oct. 26: Westby vs. Elk Mound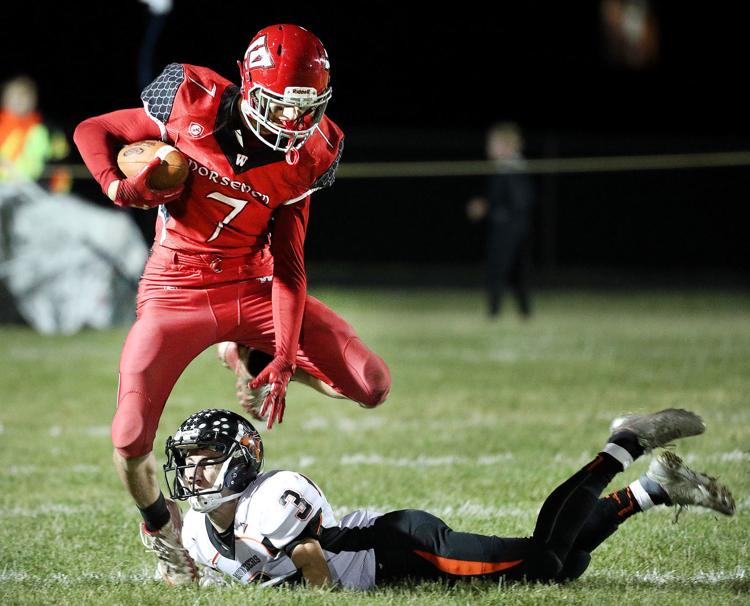 Oct. 26: Westby vs. Elk Mound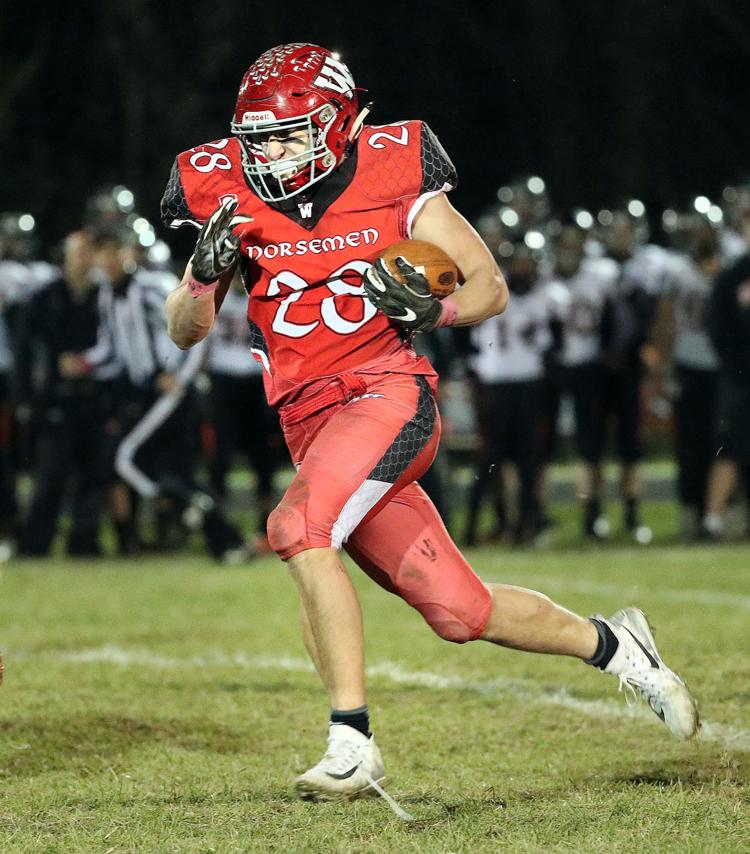 Oct. 26: Westby vs. Elk Mound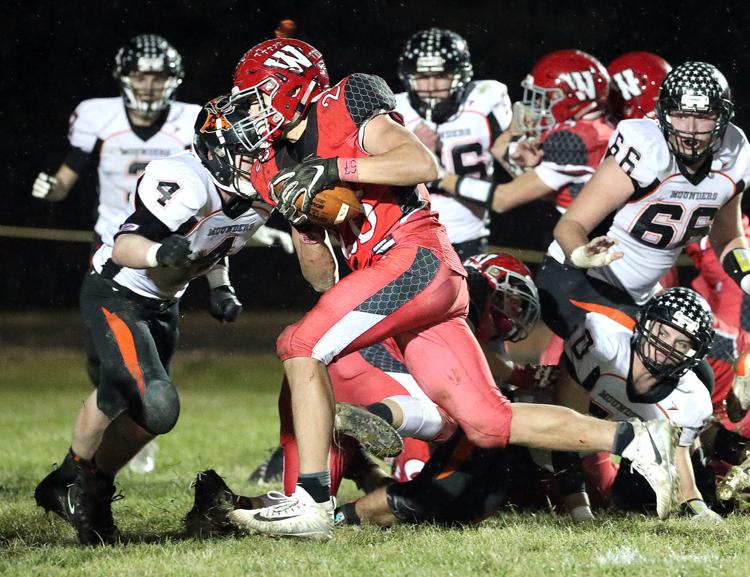 Oct. 26: Westby vs. Elk Mound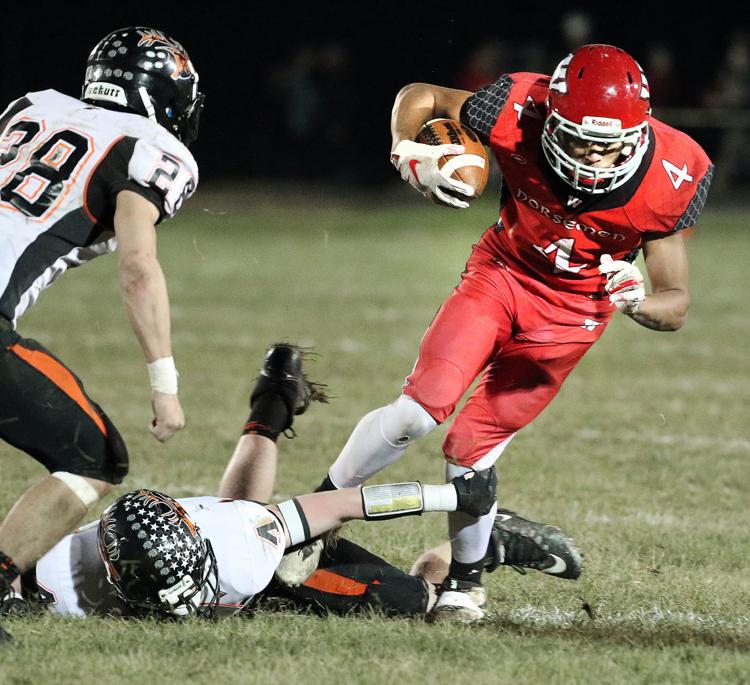 Oct. 26: Westby vs. Elk Mound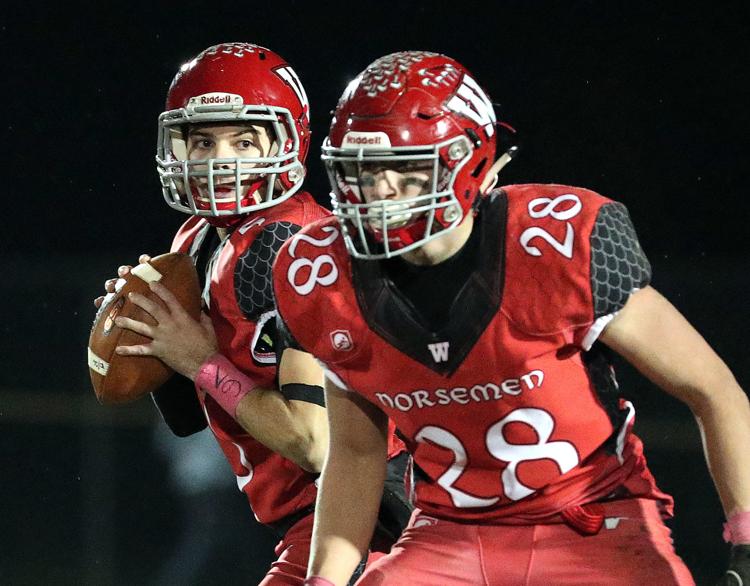 Oct. 26: Westby vs. Elk Mound
Oct. 26: Westby vs. Elk Mound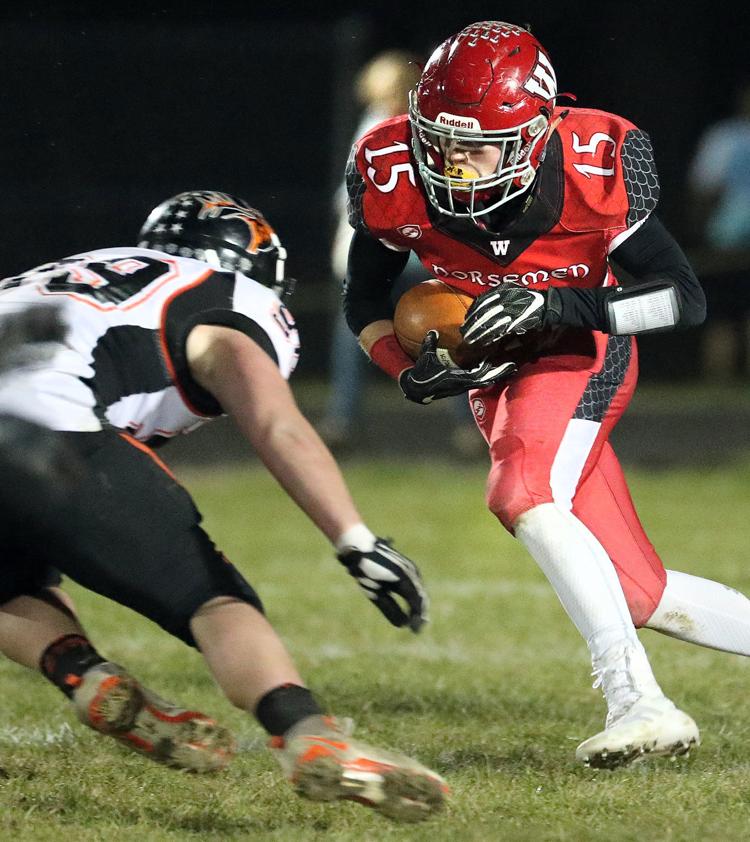 Oct. 26: Westby vs. Elk Mound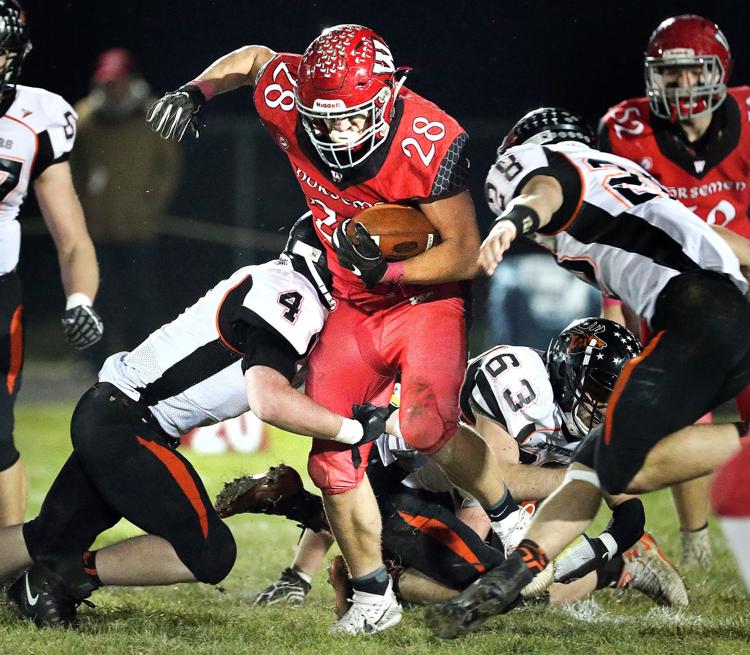 Oct. 26: Westby vs. Elk Mound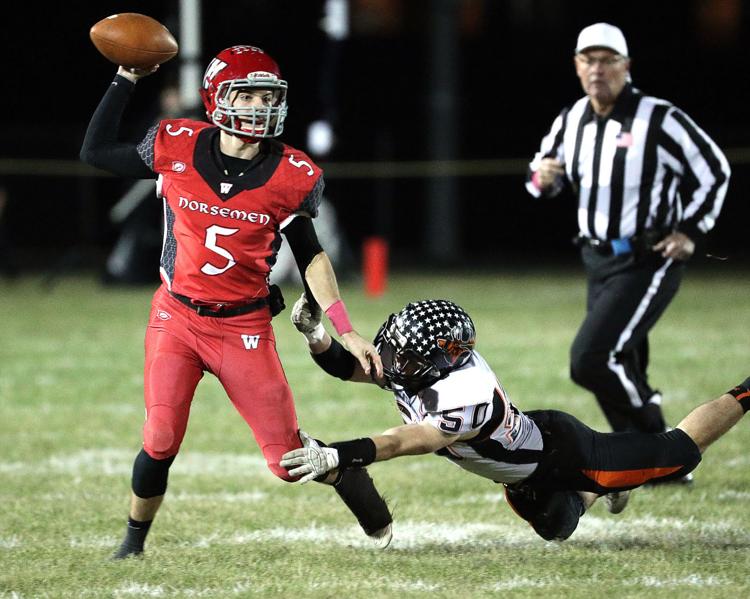 Oct. 19: Onalaska vs. Medford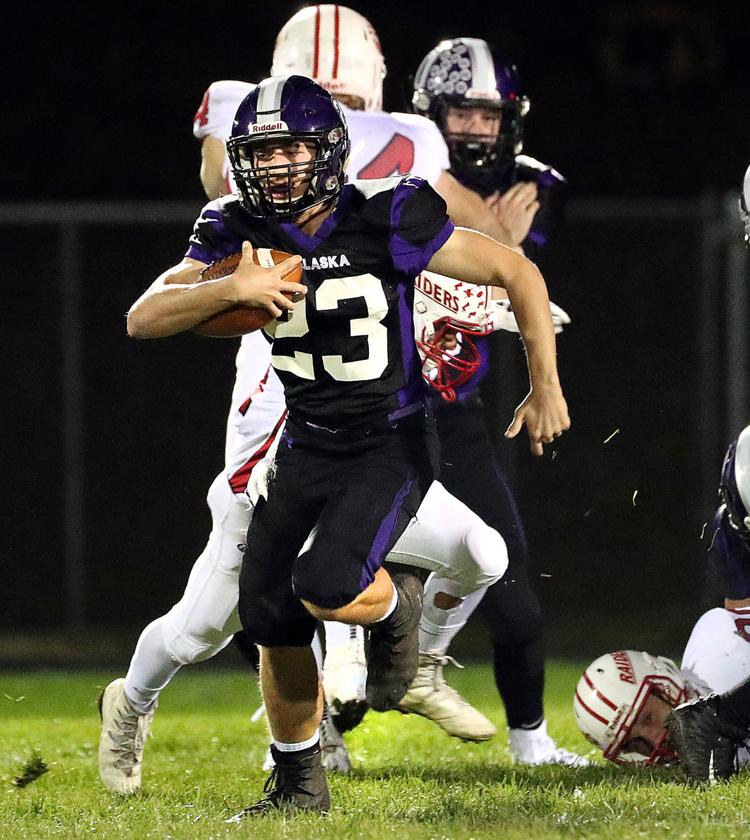 Offense-photo2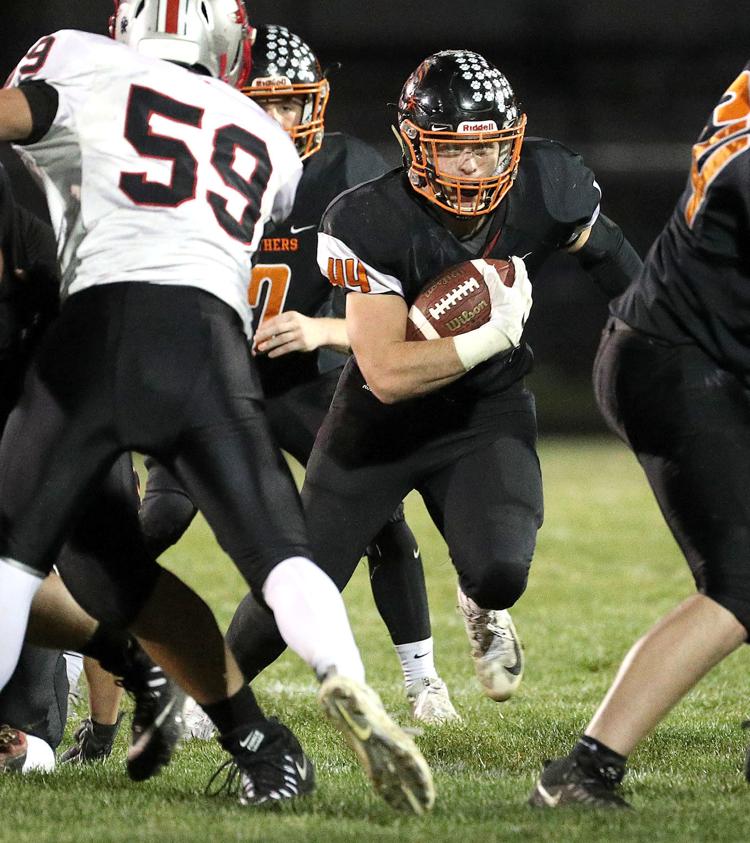 Oct. 19: West Salem vs. Baldwin-Woodville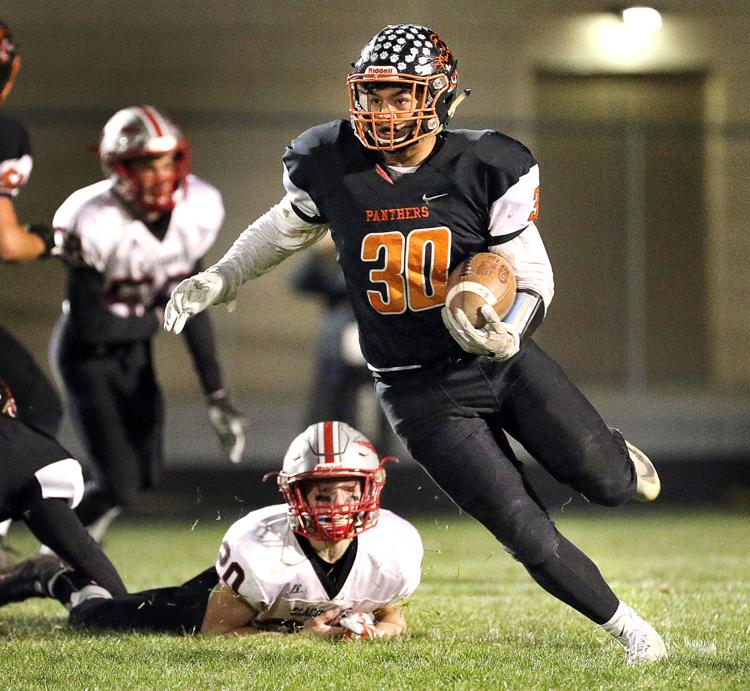 Oct. 19: Onalaska vs. Medford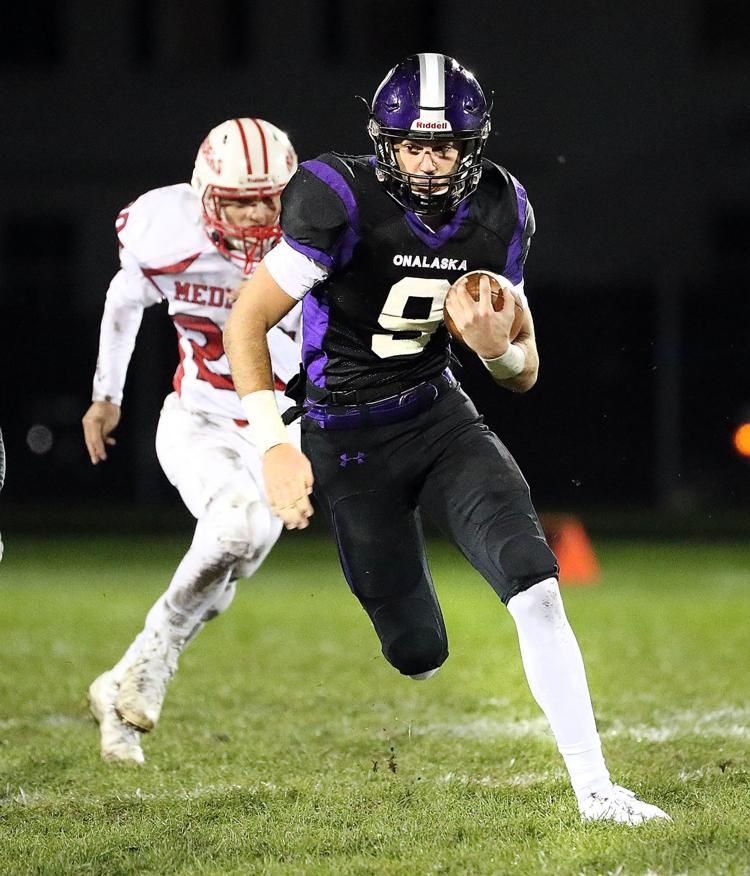 Oct. 19: Onalaska vs. Medford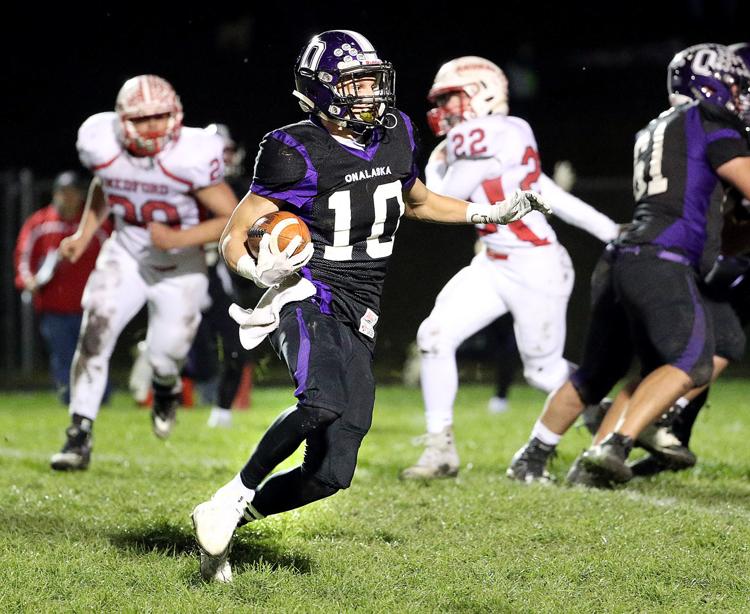 Oct. 19: Onalaska vs. Medford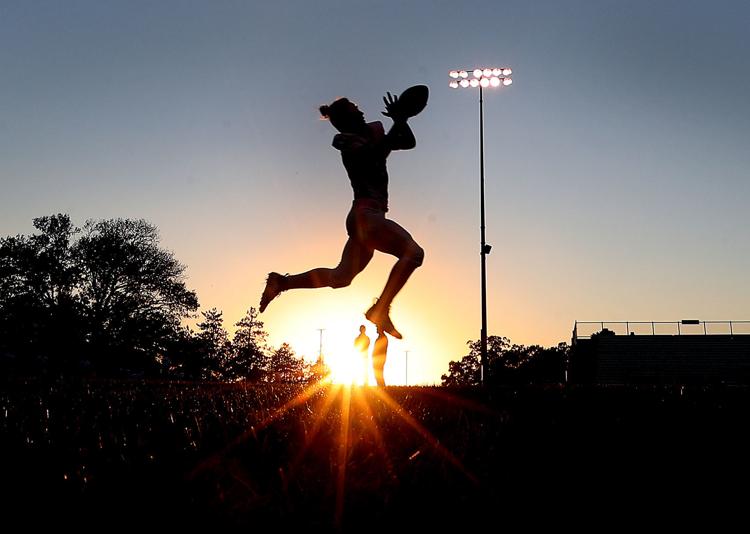 Oct. 12: Onalaska vs. Holmen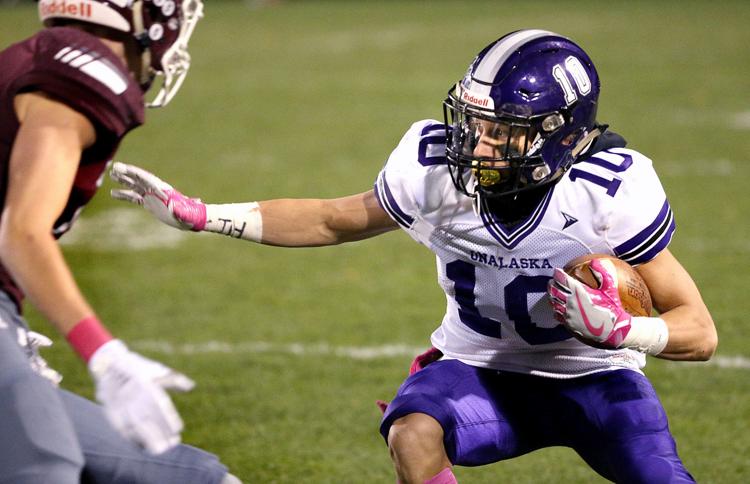 Oct. 12: Onalaska vs. Holmen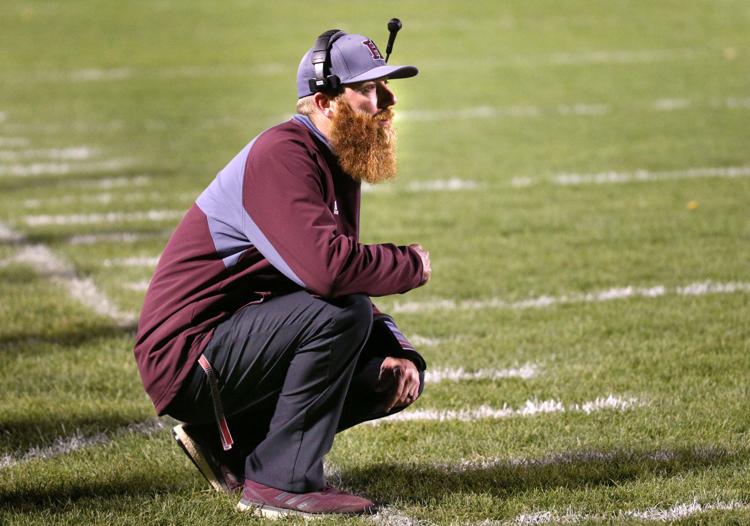 Oct. 12: Onalaska vs. Holmen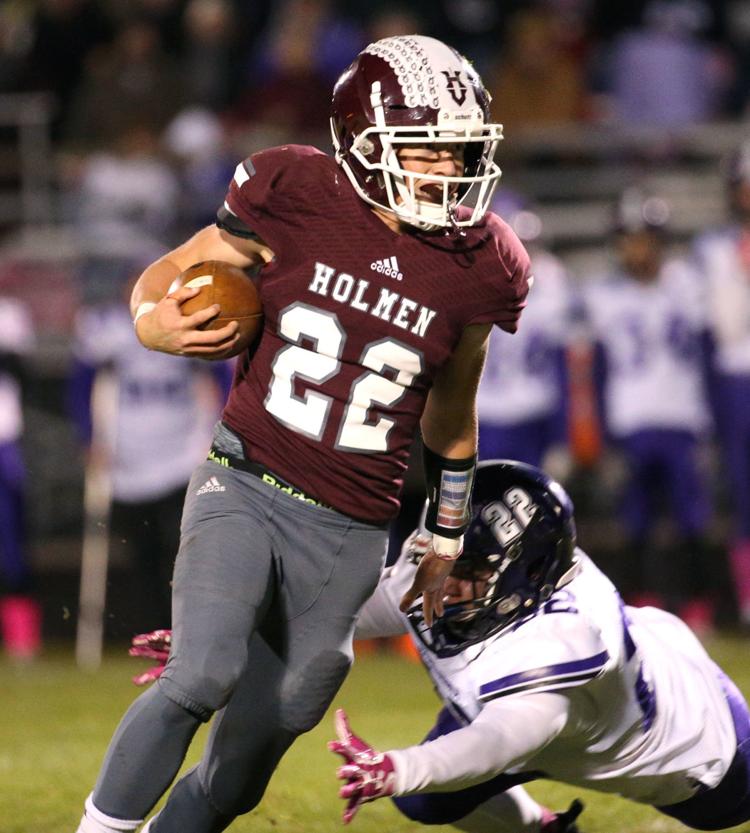 Oct. 12: Onalaska vs. Holmen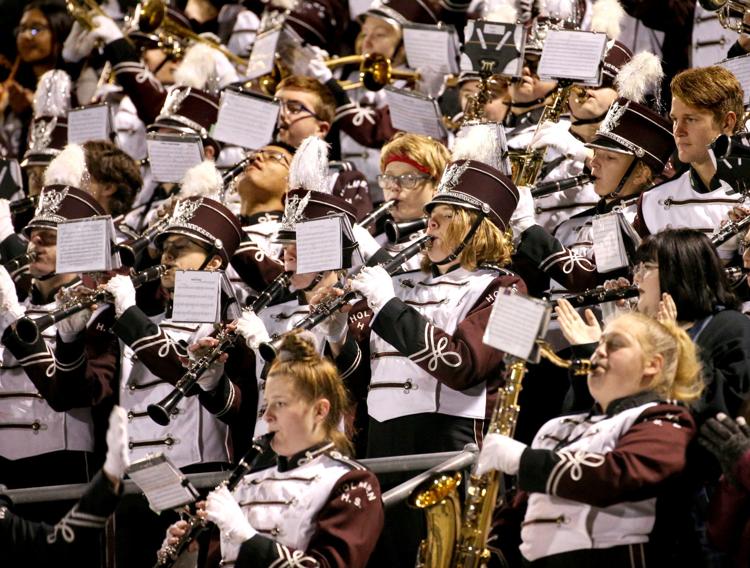 Oct. 12: Onalaska vs. Holmen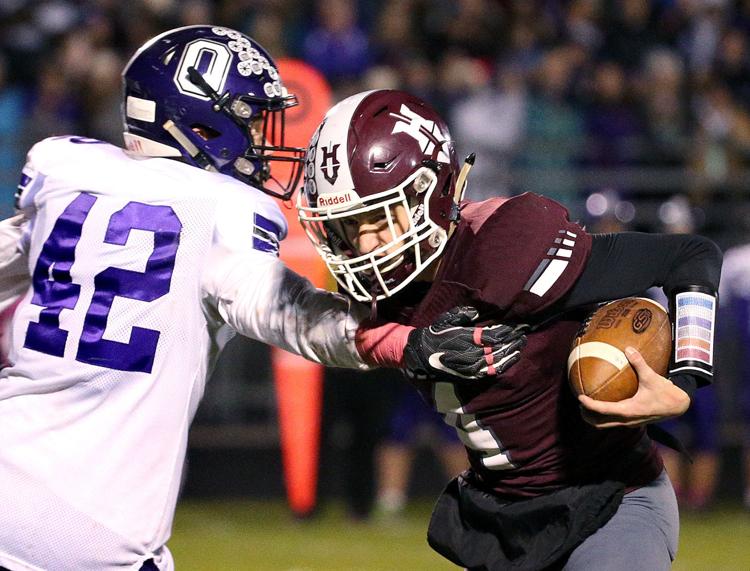 Oct. 12: Onalaska vs. Holmen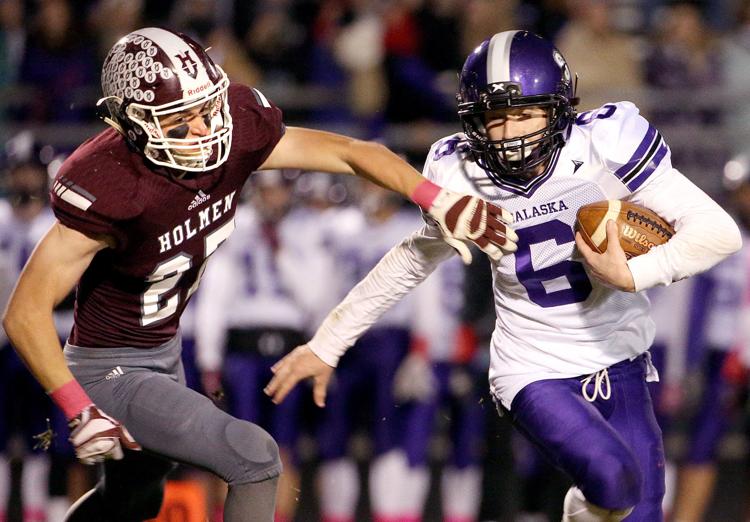 Oct. 12: Onalaska vs. Holmen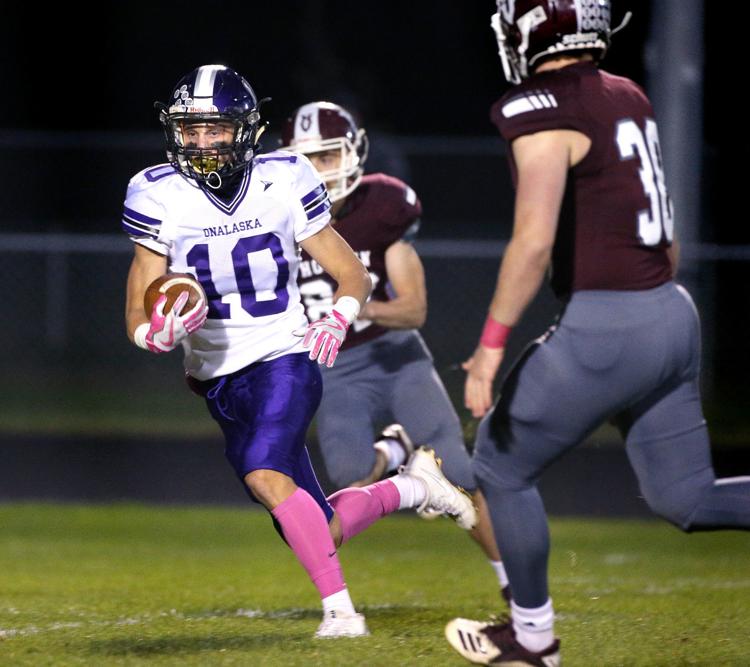 Oct. 12: Onalaska vs. Holmen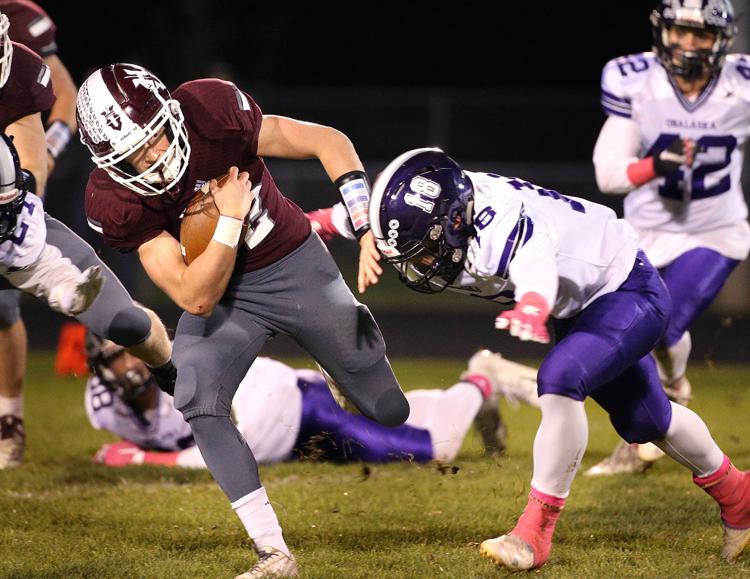 Oct. 12: Onalaska vs. Holmen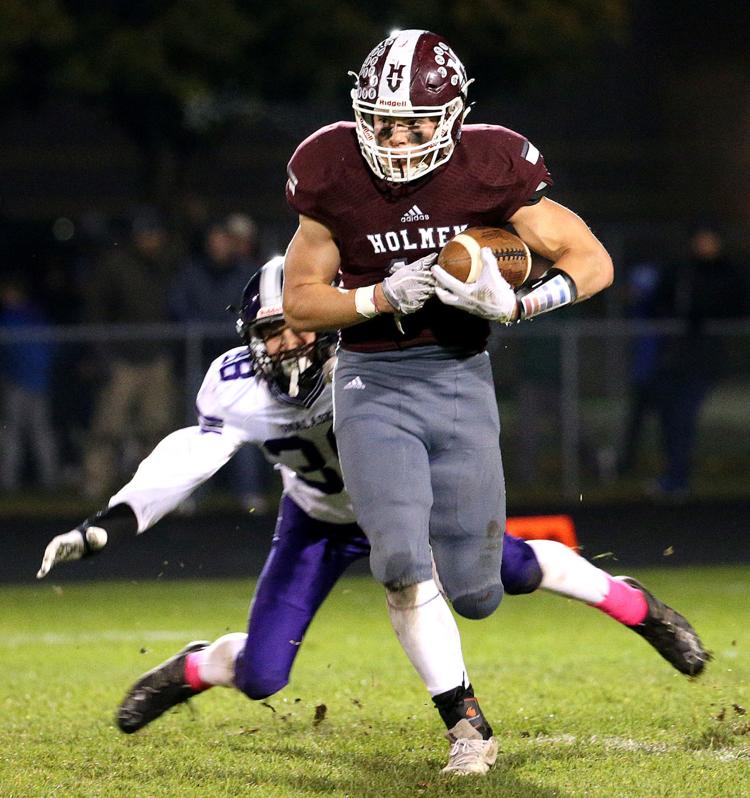 Oct. 12: Onalaska vs. Holmen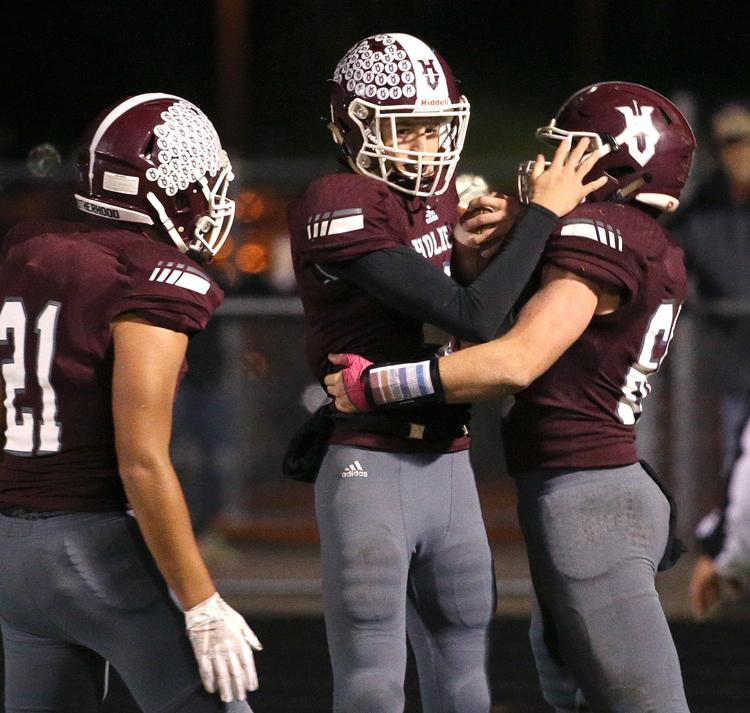 Oct. 12: Onalaska vs. Holmen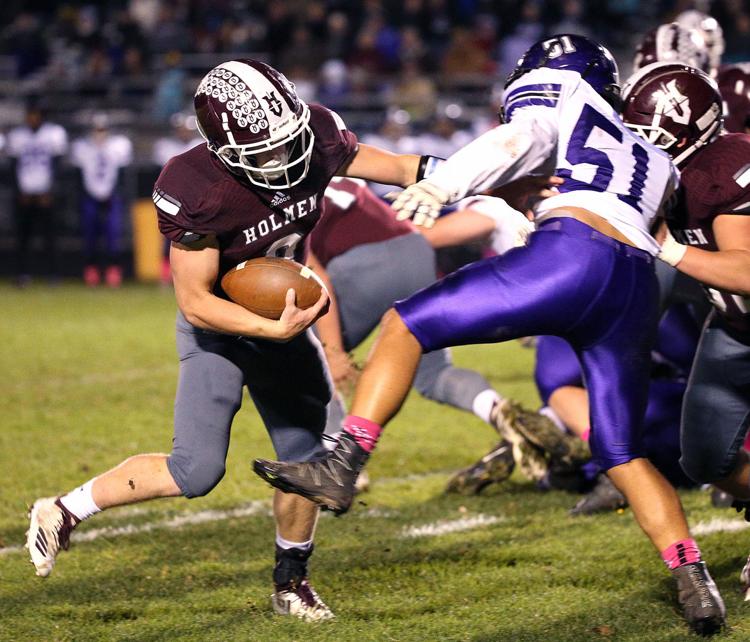 Oct. 5: West Salem vs. Onalaska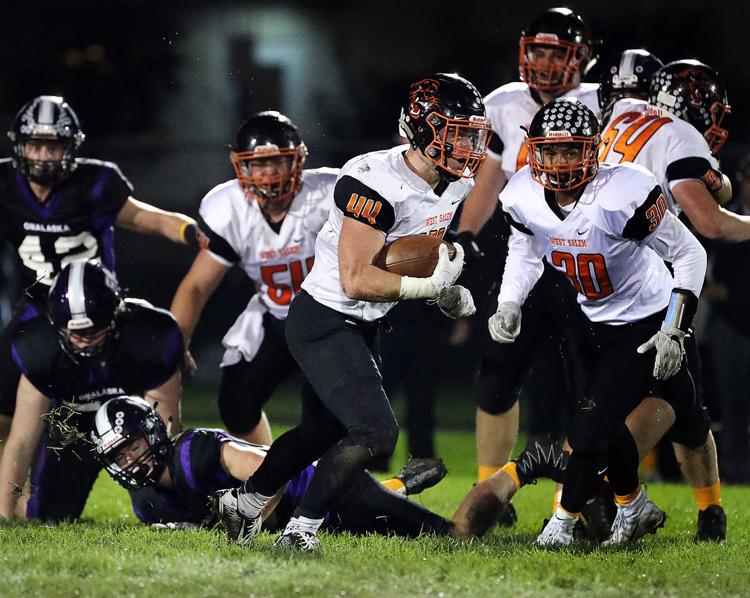 Oct. 5: West Salem vs. Onalaska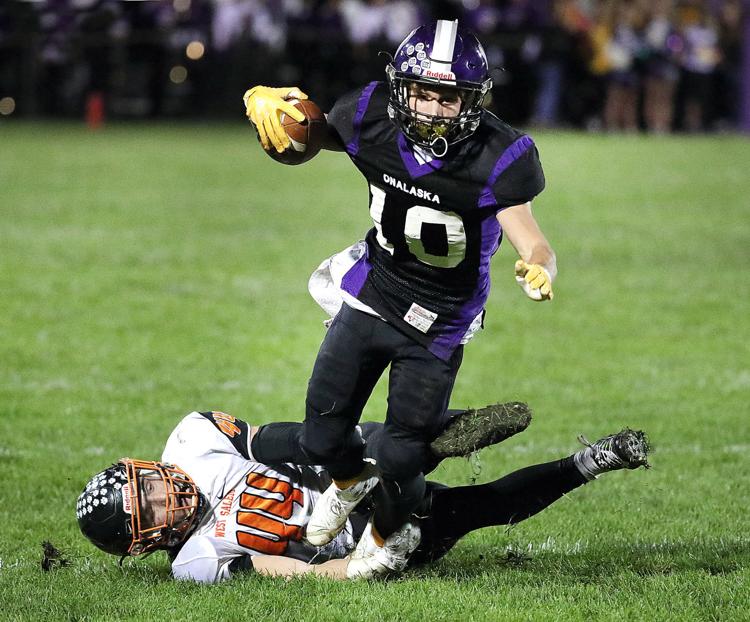 Oct. 5: West Salem vs. Onalaska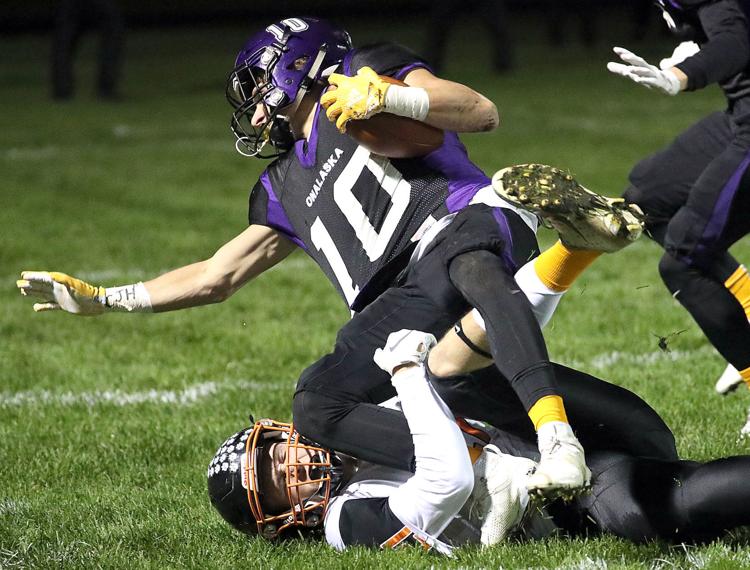 Oct. 5: West Salem vs. Onalaska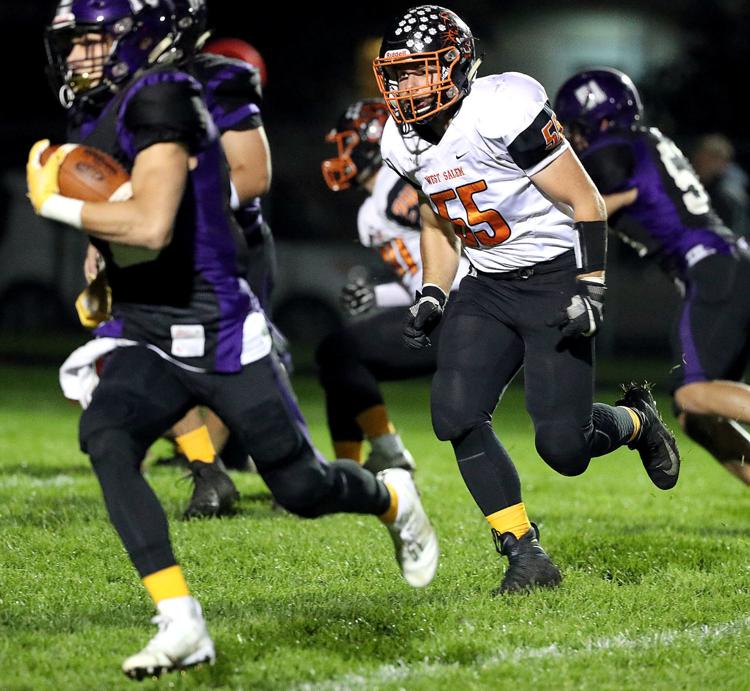 Oct. 5: West Salem vs. Onalaska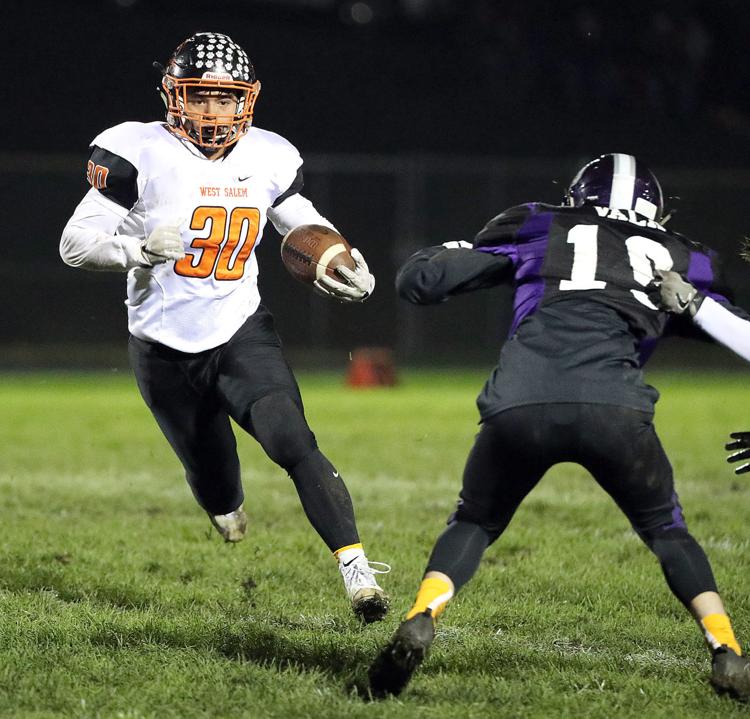 Oct. 5: West Salem vs. Onalaska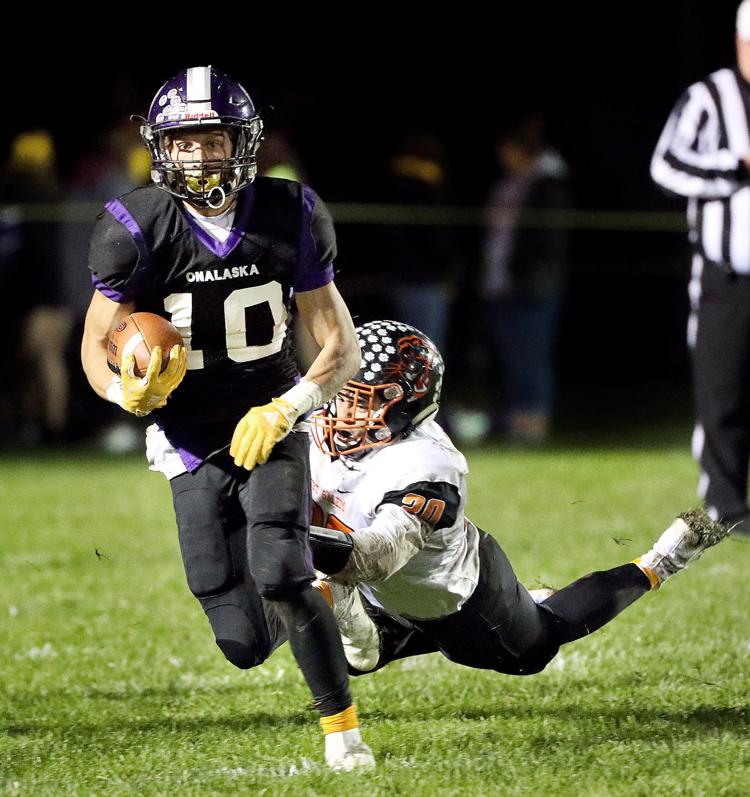 Oct. 5: West Salem vs. Onalaska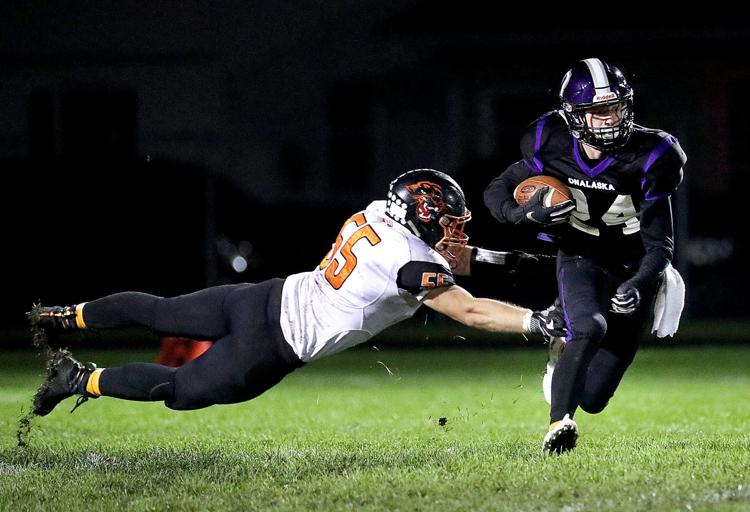 Oct. 5: West Salem vs. Onalaska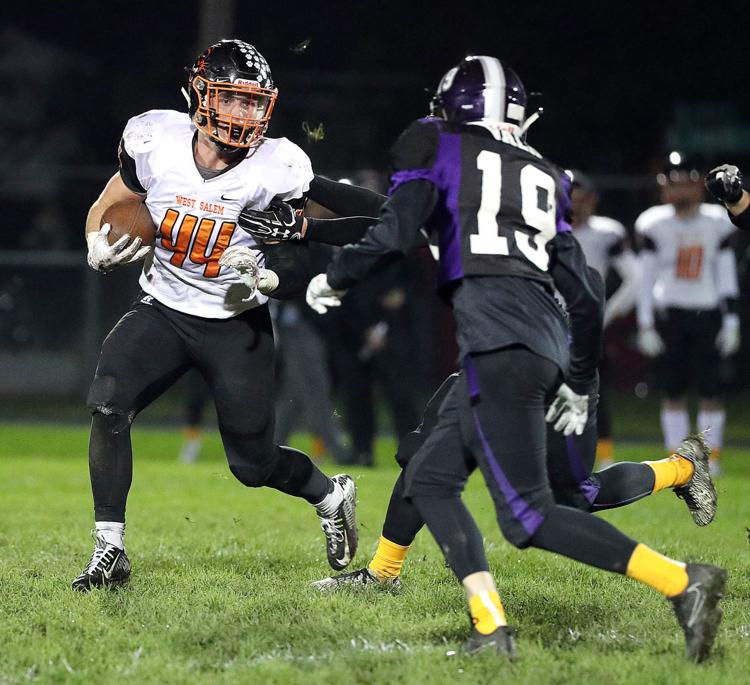 Oct. 5: West Salem vs. Onalaska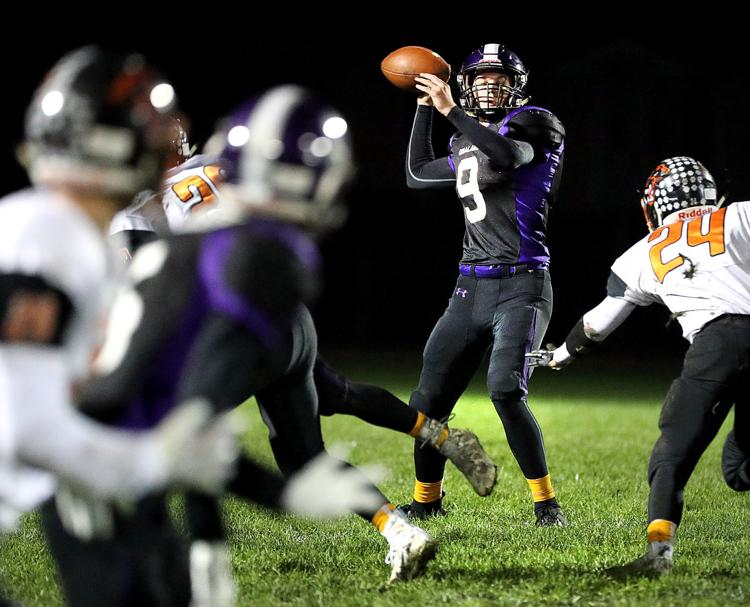 Sept. 28: Onalaska vs. La Crosse Central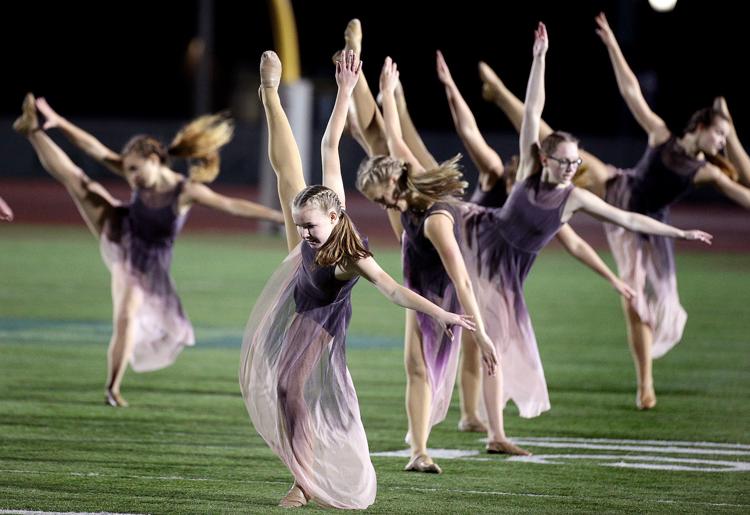 Sept. 28: Onalaska vs. La Crosse Central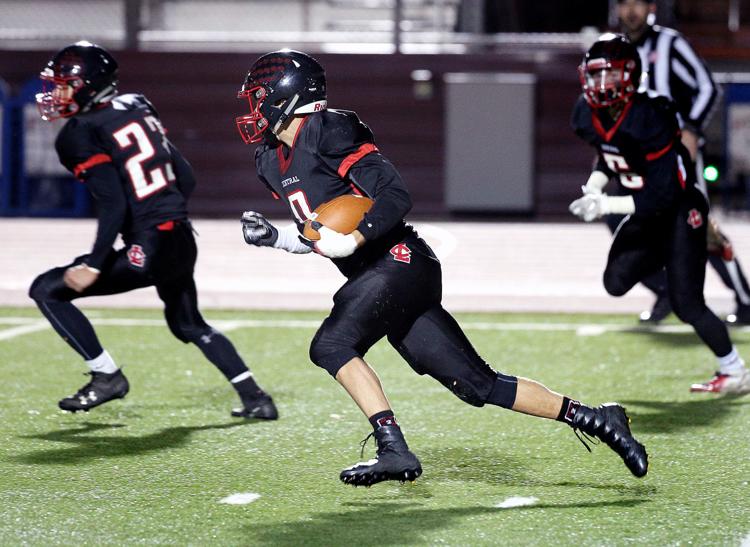 Sept. 28: Onalaska vs. La Crosse Central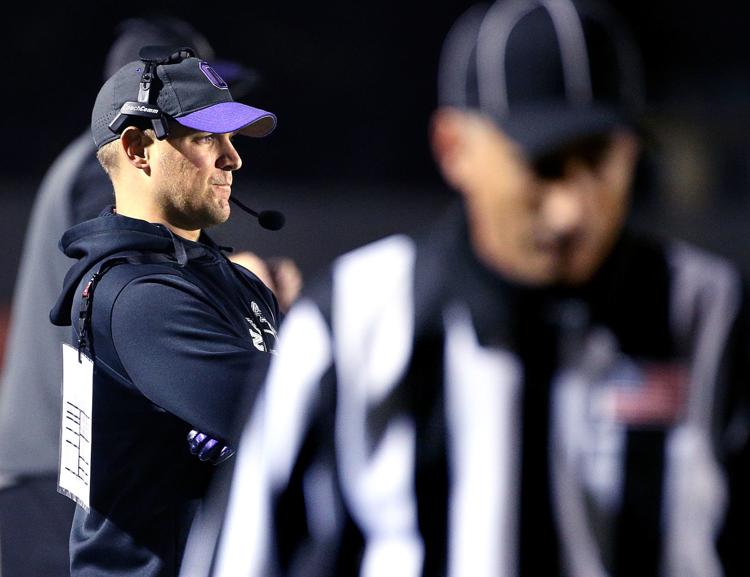 Sept. 28: Onalaska vs. La Crosse Central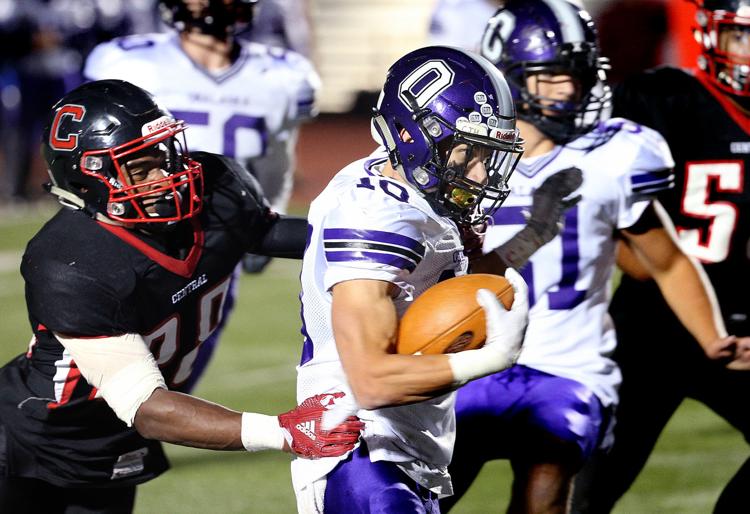 Sept. 28: Onalaska vs. La Crosse Central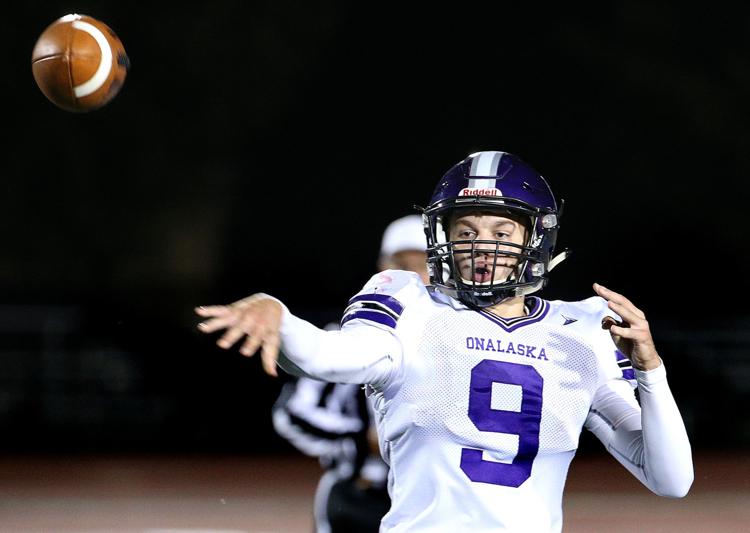 Sept. 28: Onalaska vs. La Crosse Central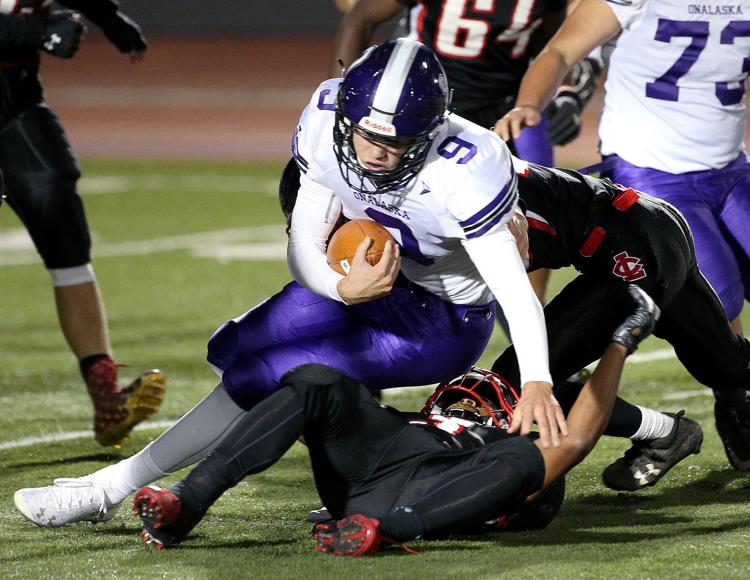 Sept. 28: Onalaska vs. La Crosse Central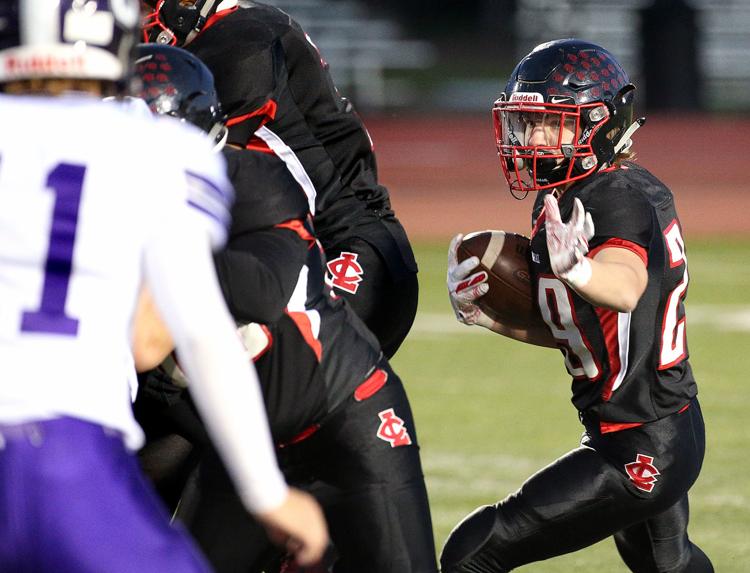 Sept. 28: Onalaska vs. La Crosse Central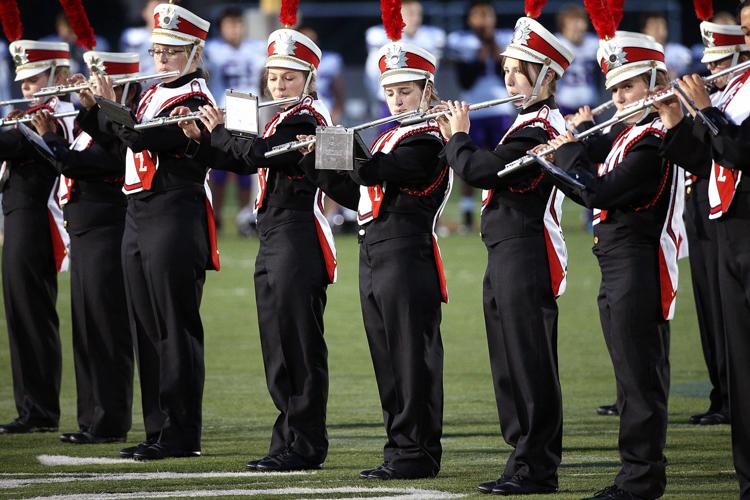 Sept. 28: Onalaska vs. La Crosse Central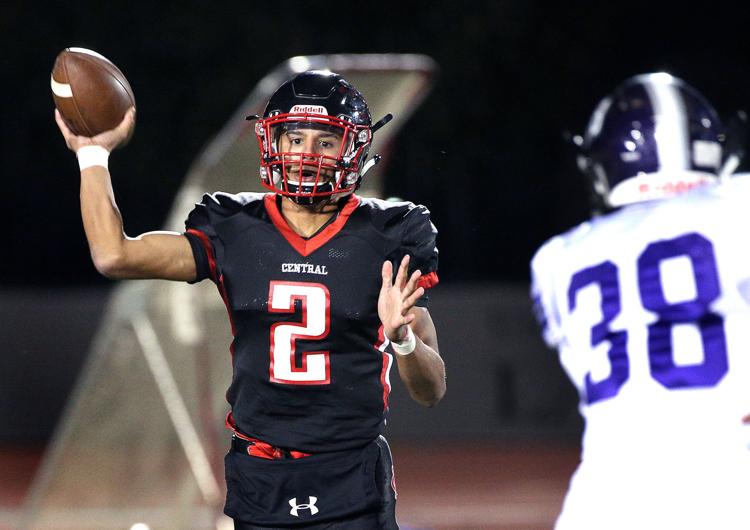 Sept. 28: Onalaska vs. La Crosse Central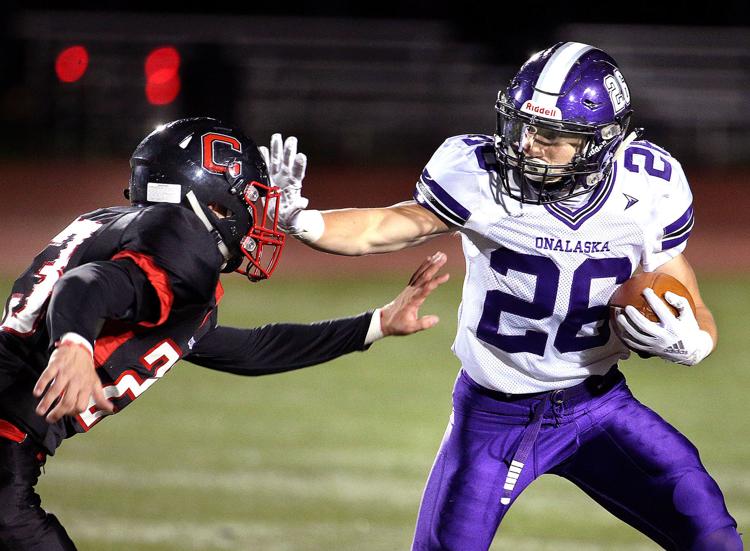 Sept. 28: Onalaska vs. La Crosse Central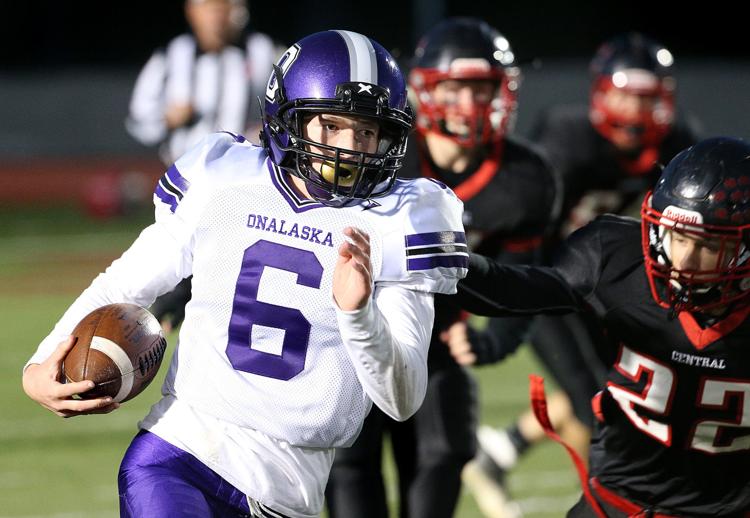 Sept. 28: Onalaska vs. La Crosse Central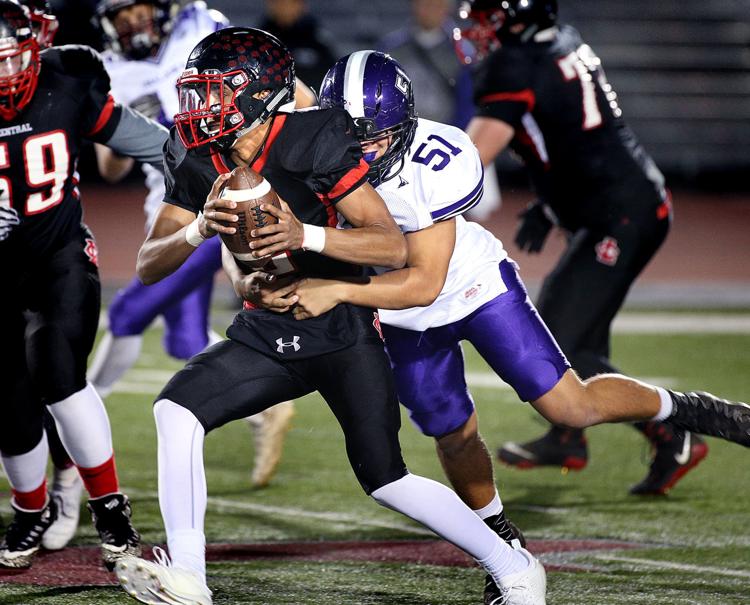 Sept. 28: Onalaska vs. La Crosse Central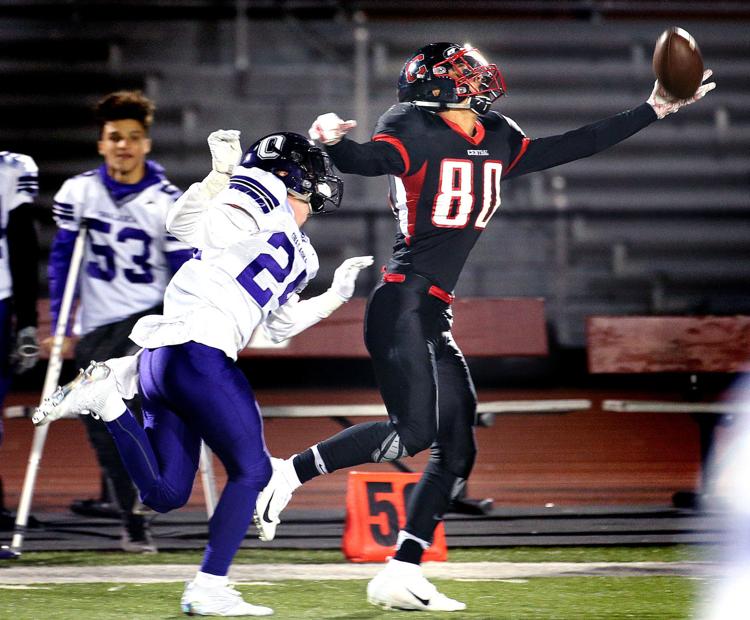 Sept. 28: Onalaska vs. La Crosse Central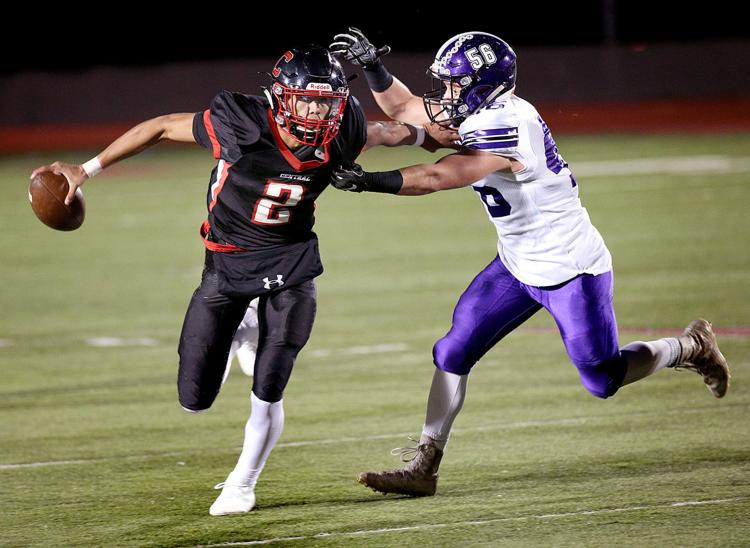 Sept. 28: Onalaska vs. La Crosse Central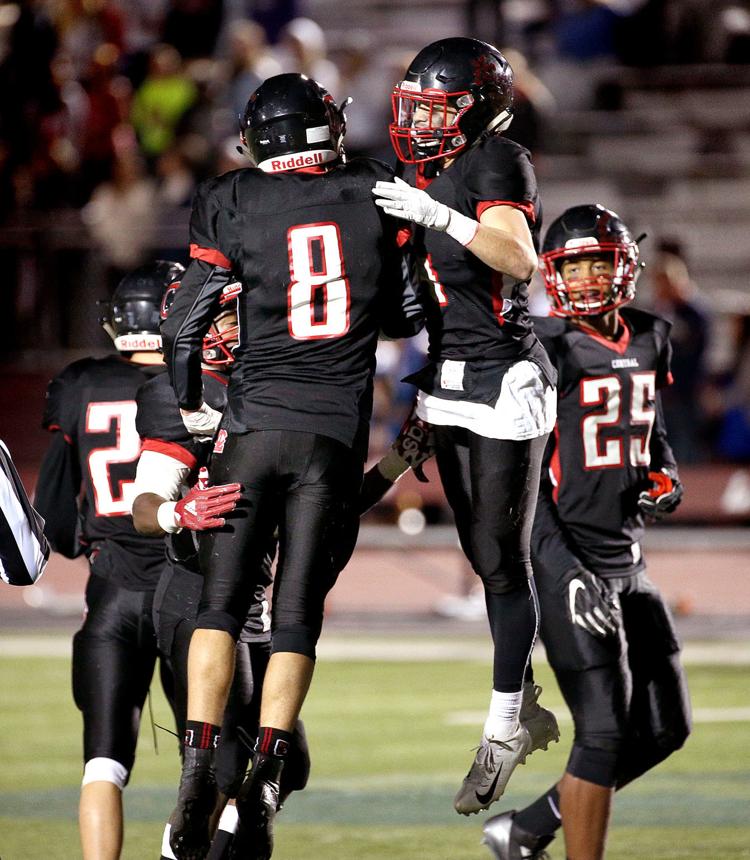 Sept. 28: Onalaska vs. La Crosse Central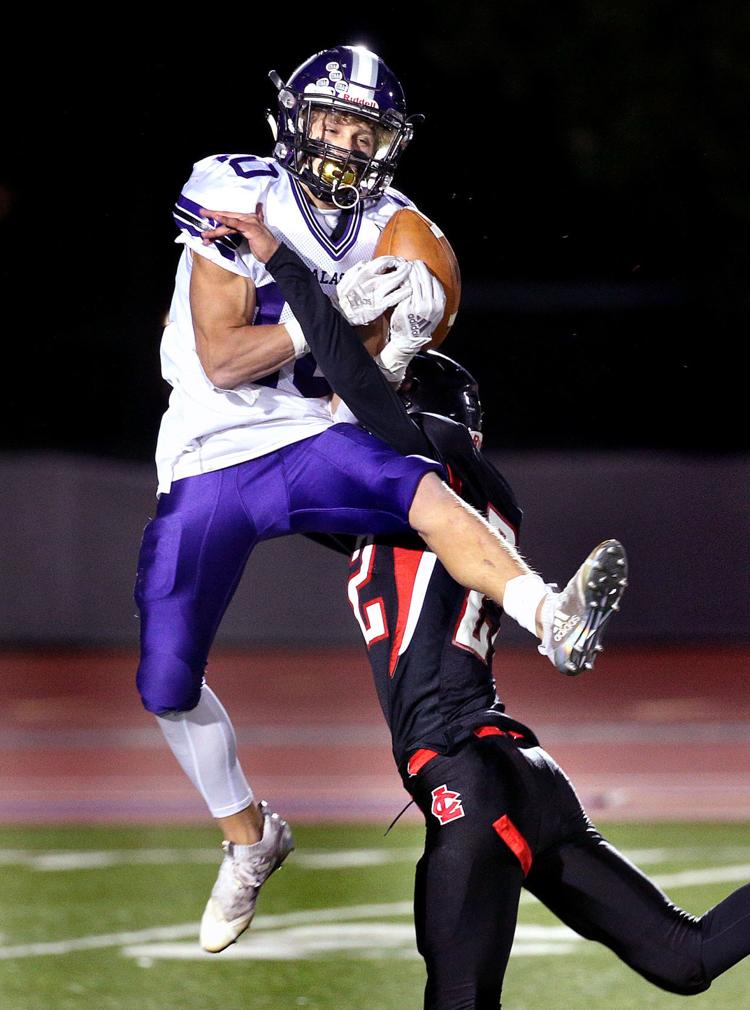 Sept. 28: Onalaska vs. La Crosse Central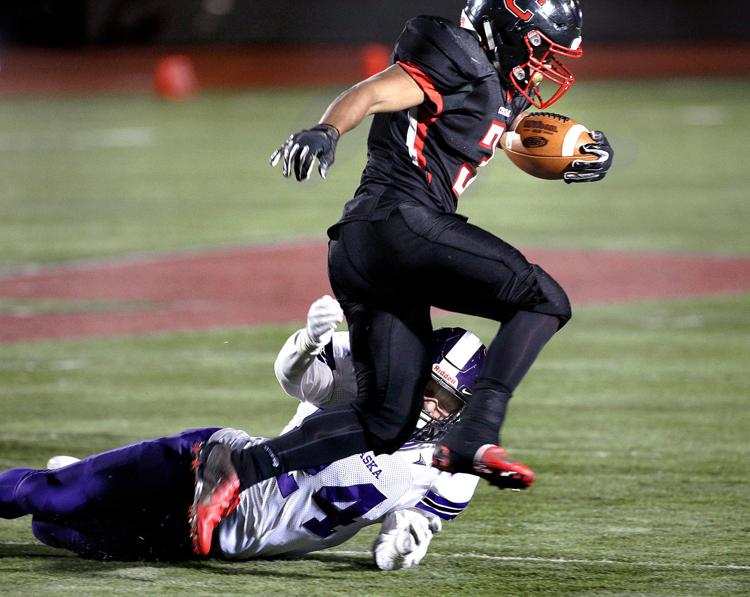 Sept. 21: West Salem vs. La Crosse Logan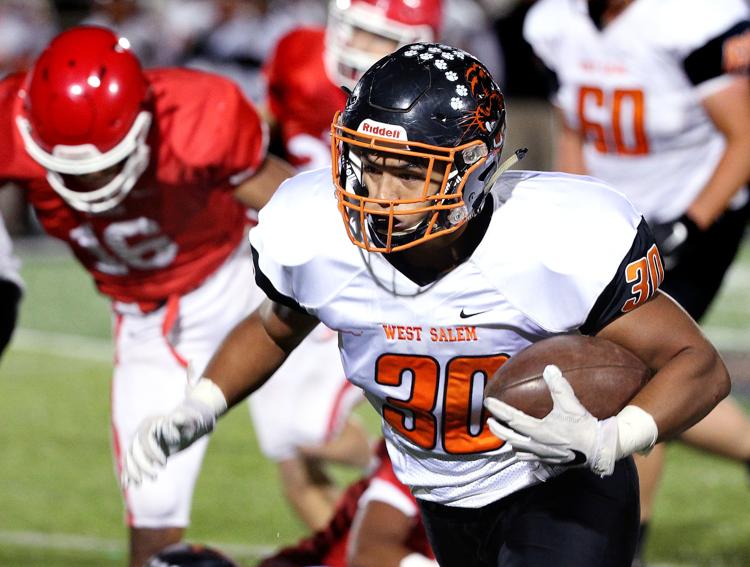 x-defense-photo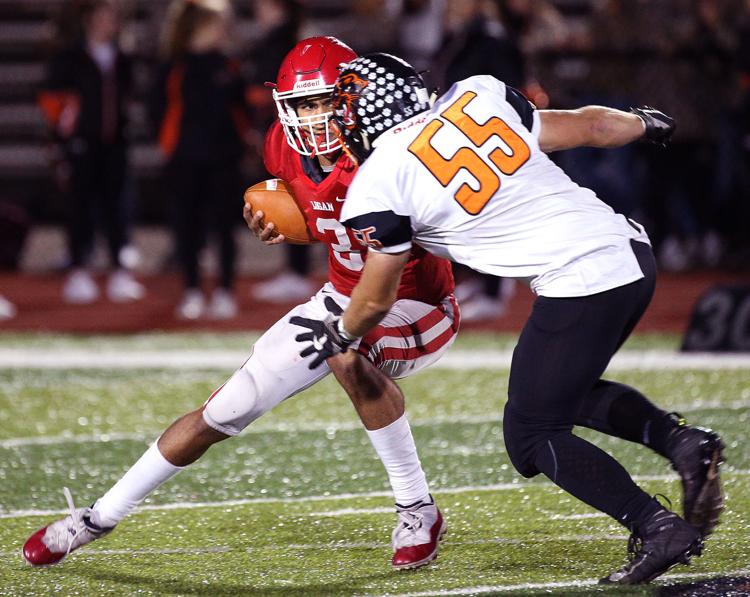 Sept. 21: West Salem vs. La Crosse Logan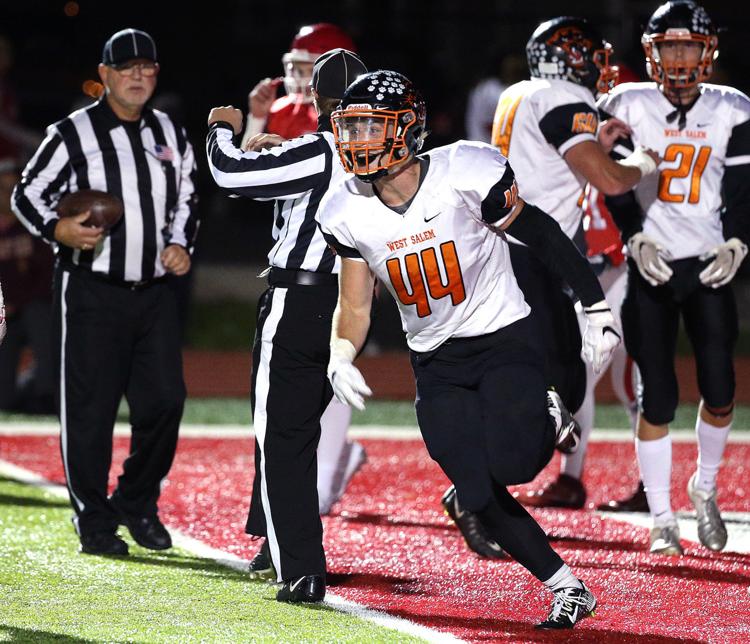 Sept. 21: West Salem vs. La Crosse Logan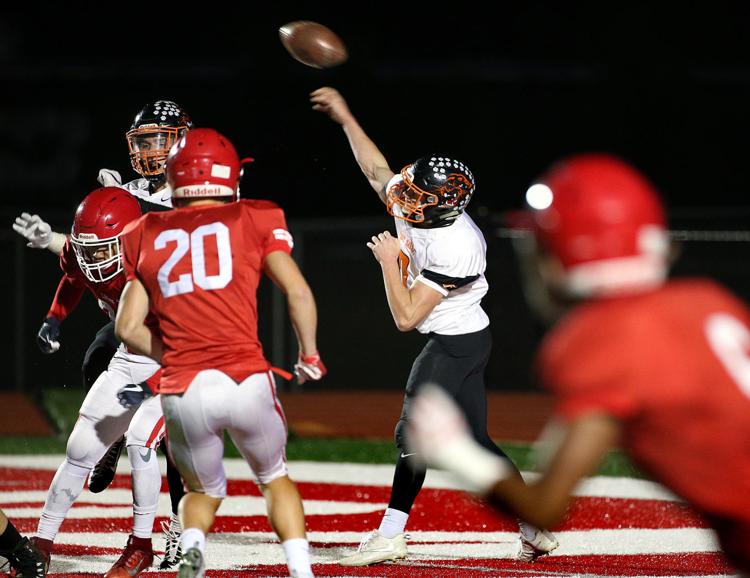 Sept. 21: West Salem vs. La Crosse Logan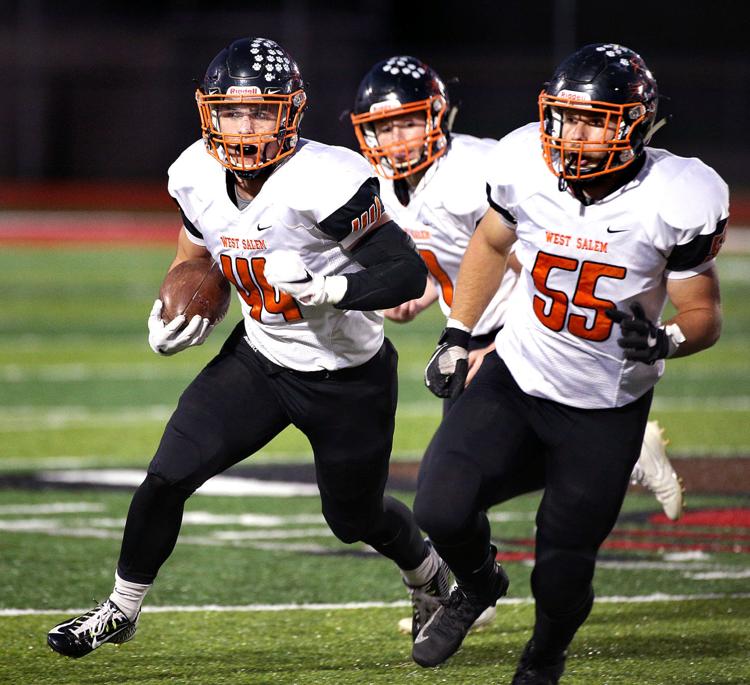 Sept. 21: West Salem vs. La Crosse Logan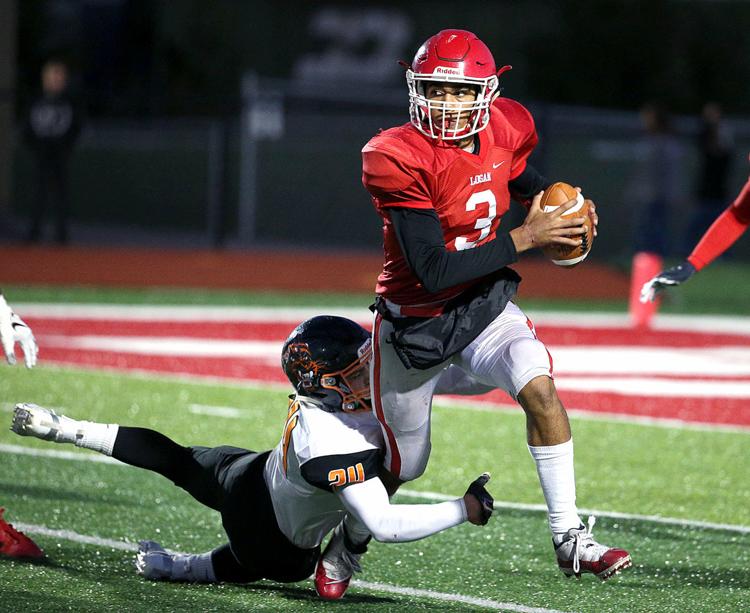 Sept. 21: West Salem vs. La Crosse Logan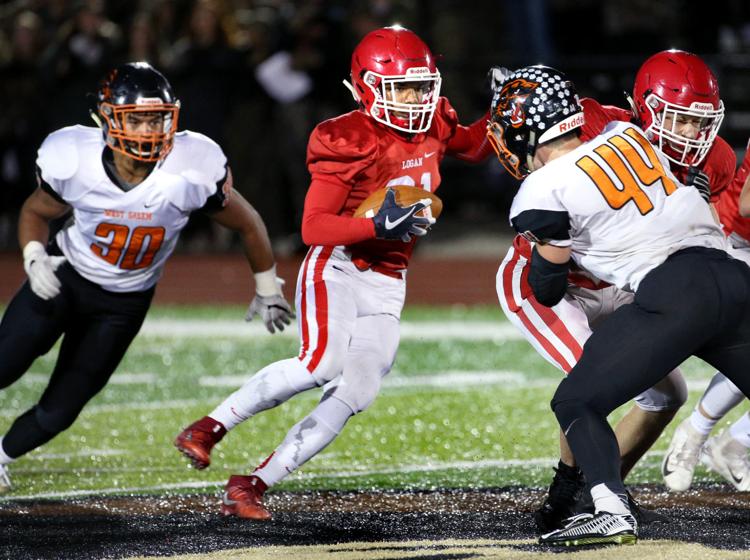 Sept. 21: West Salem vs. La Crosse Logan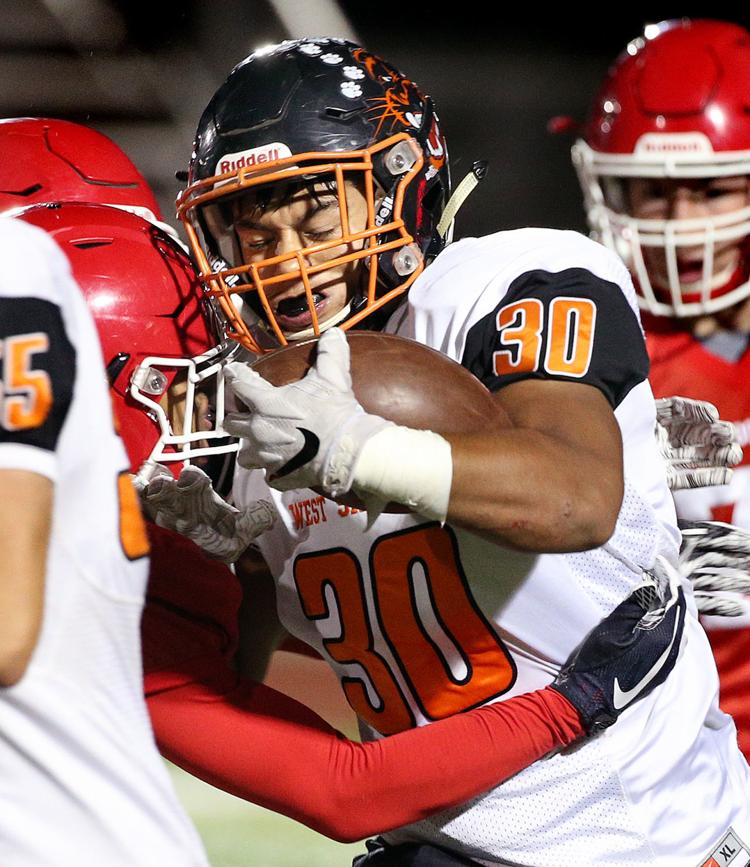 Sept. 21: West Salem vs. La Crosse Logan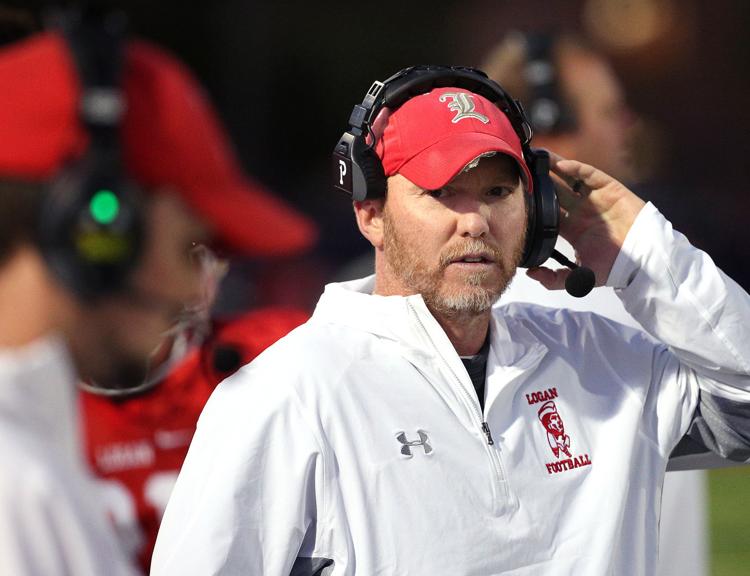 Sept. 21: West Salem vs. La Crosse Logan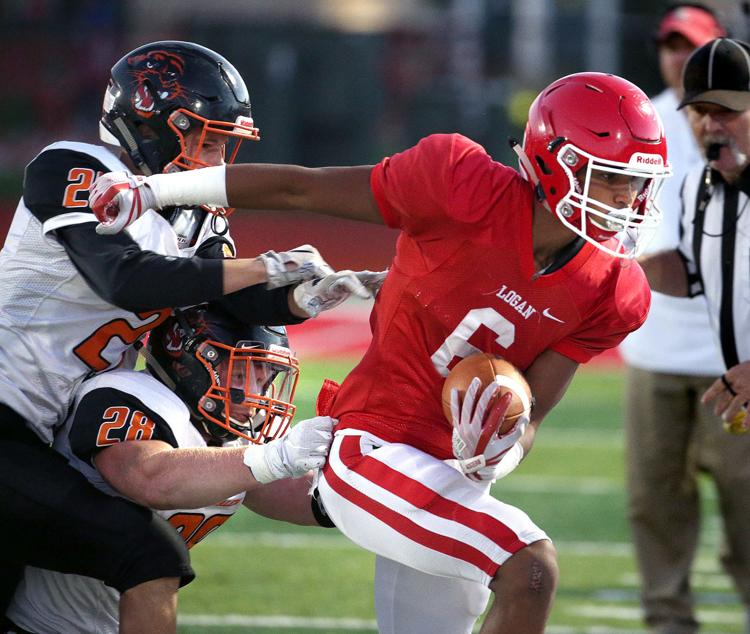 Sept. 21: West Salem vs. La Crosse Logan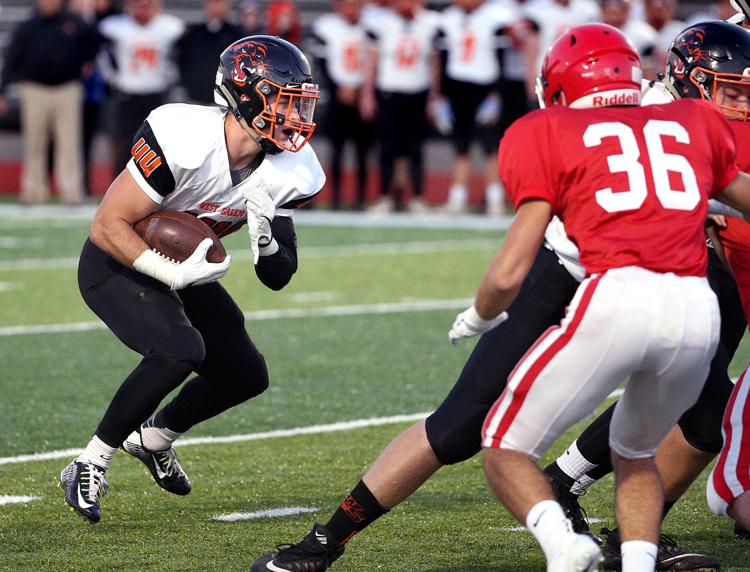 Sept. 21: West Salem vs. La Crosse Logan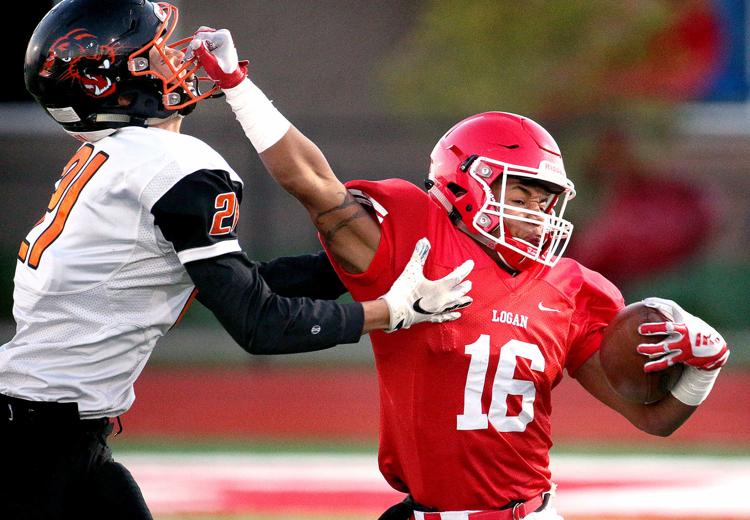 Sept. 21: West Salem vs. La Crosse Logan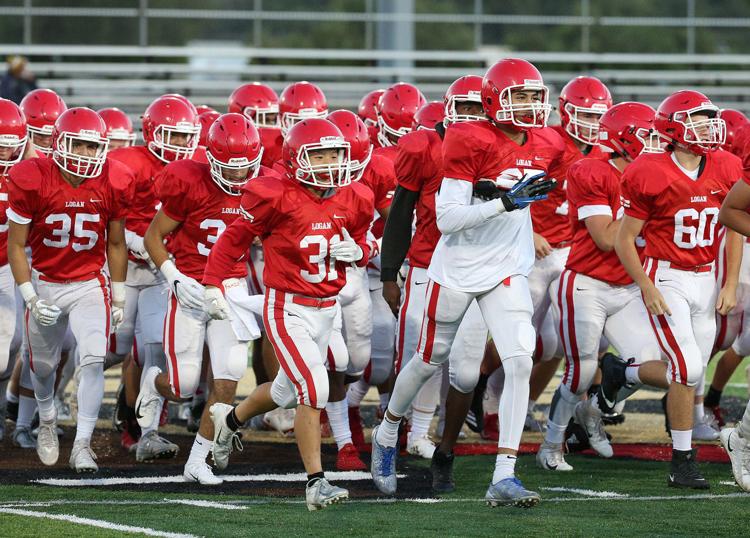 Sept. 21: West Salem vs. La Crosse Logan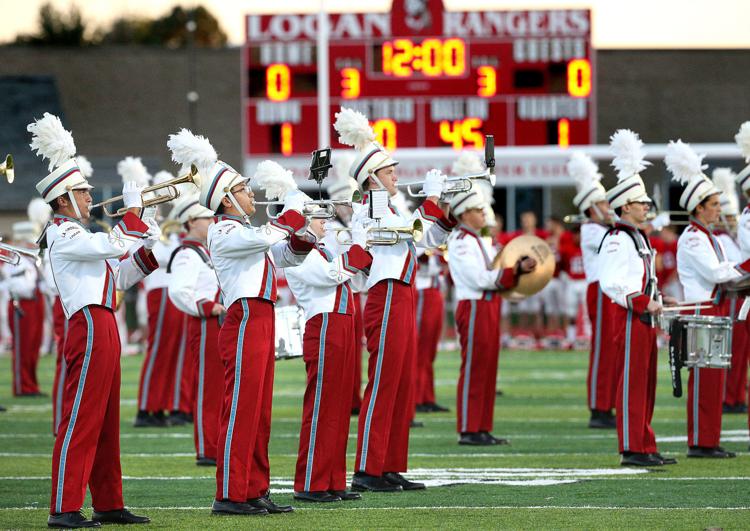 sparta-inside-photo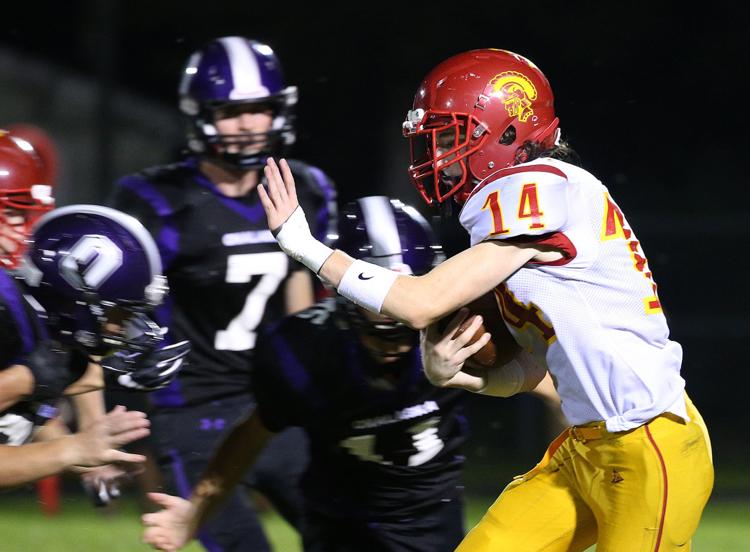 Sept. 14: Onalaska vs. Sparta
Sept. 14: La Crosse Logan vs. La Crosse Central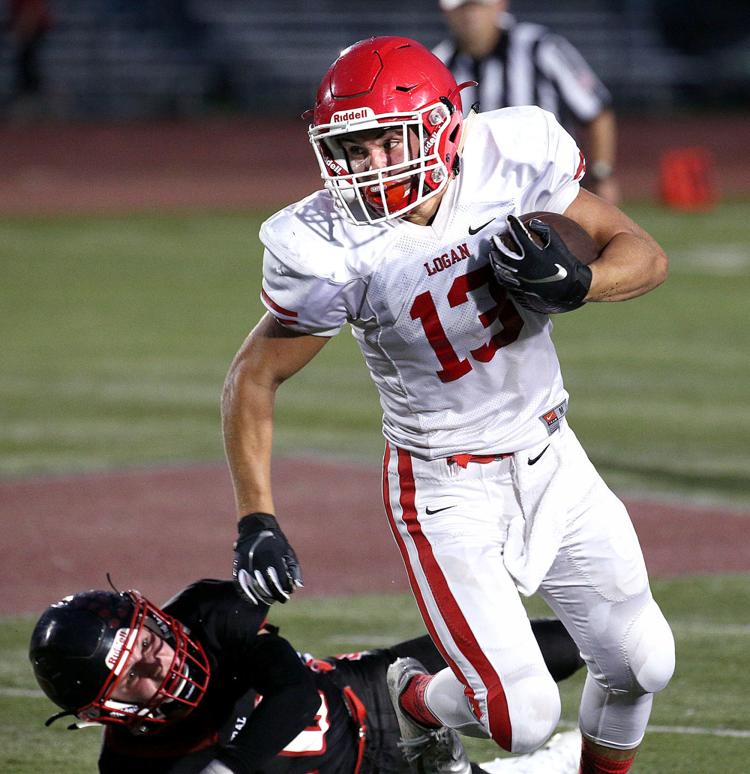 Sept. 14: La Crosse Logan vs. La Crosse Central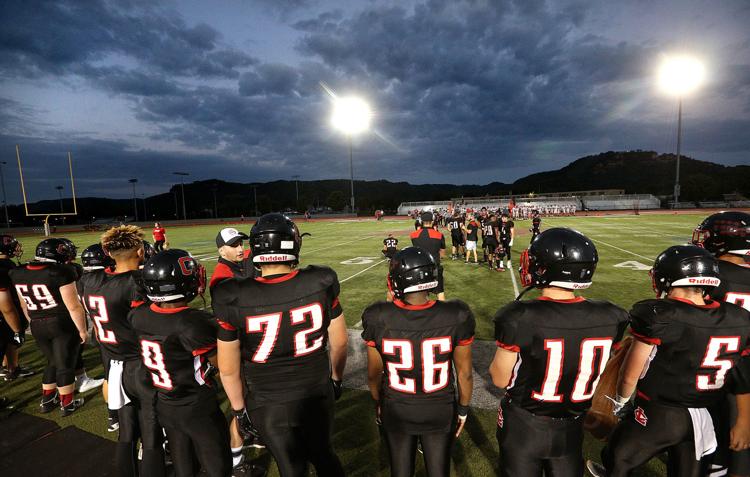 Sept. 14: La Crosse Logan vs. La Crosse Central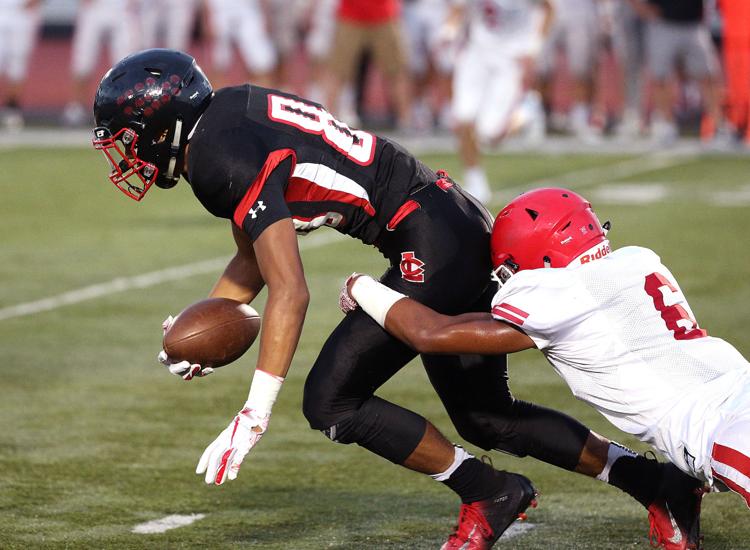 Sept. 14: La Crosse Logan vs. La Crosse Central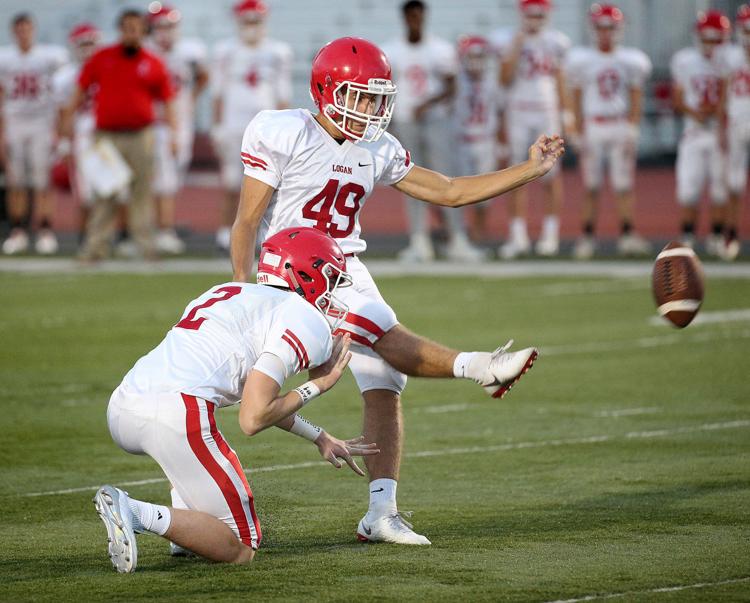 Sept. 14: La Crosse Logan vs. La Crosse Central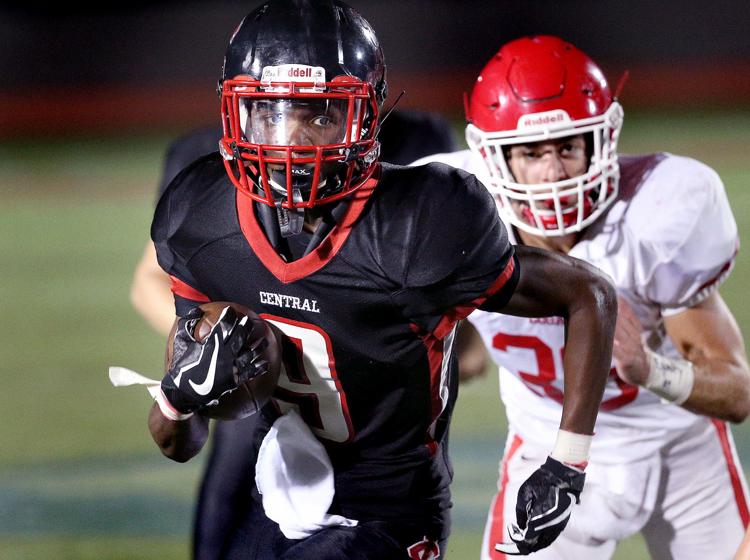 Sept. 14: La Crosse Logan vs. La Crosse Central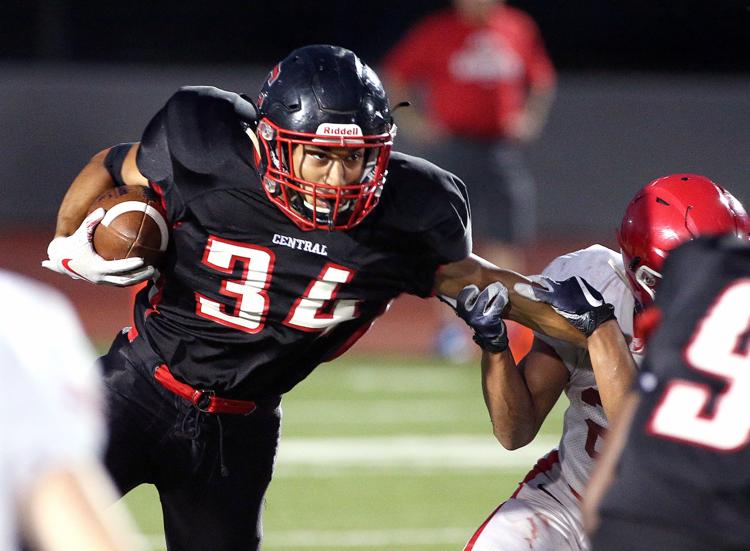 Sept. 14: La Crosse Logan vs. La Crosse Central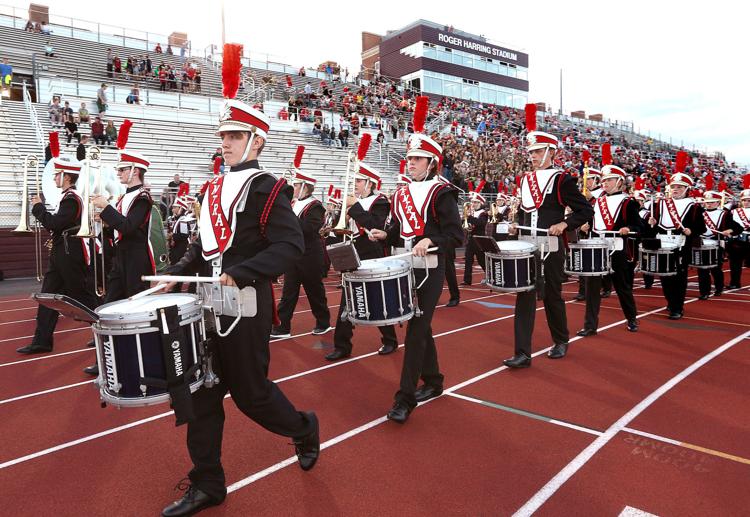 offense-photo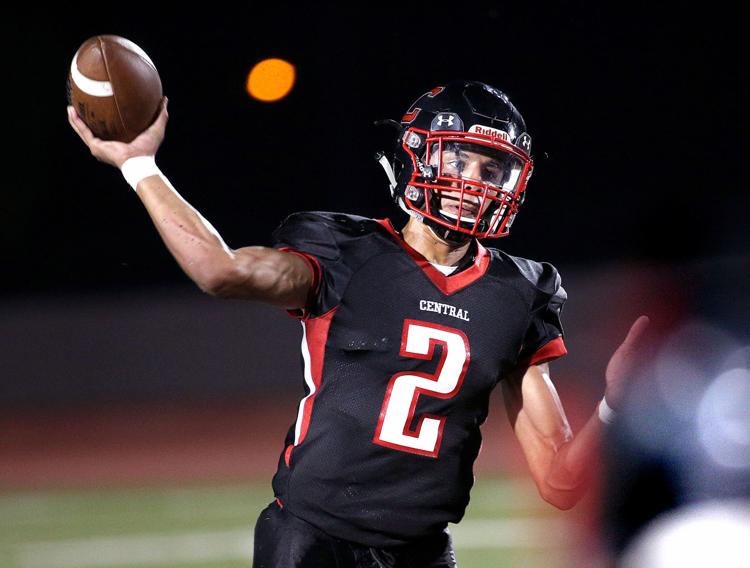 Sept. 14: La Crosse Logan vs. La Crosse Central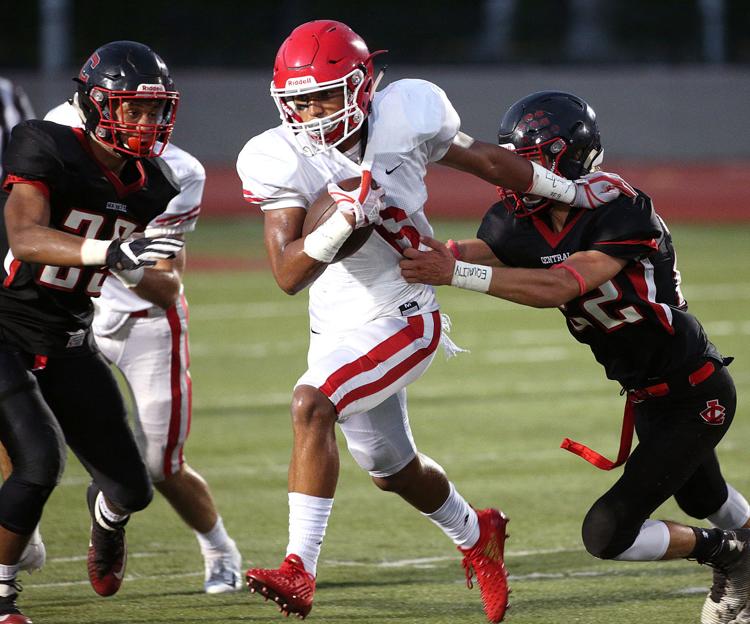 sparta-cover-photo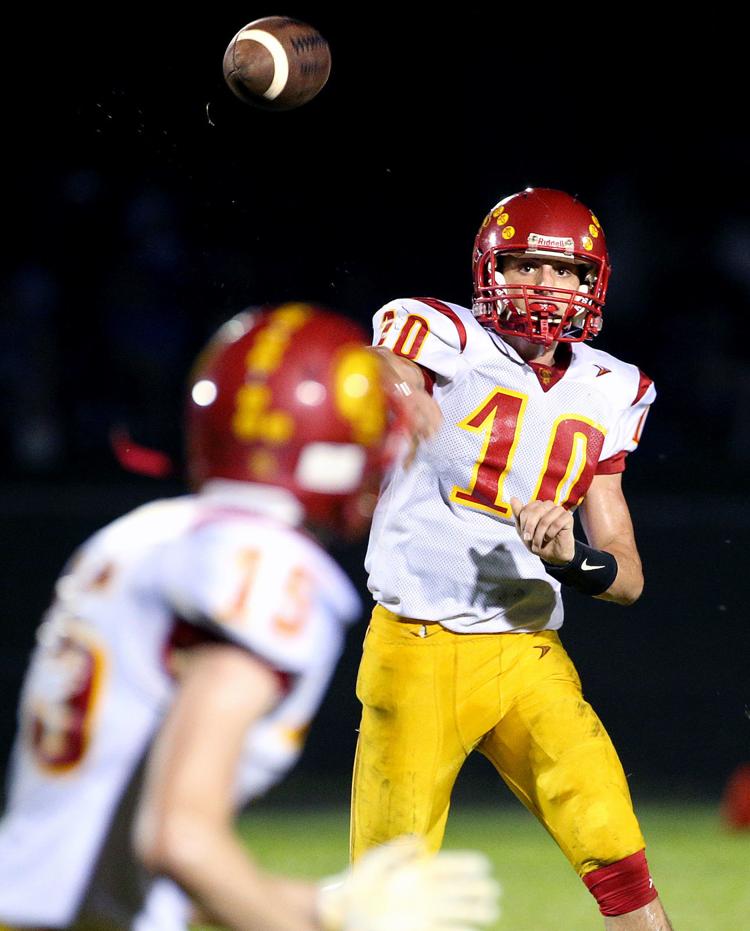 Sept. 14: Onalaska vs. Sparta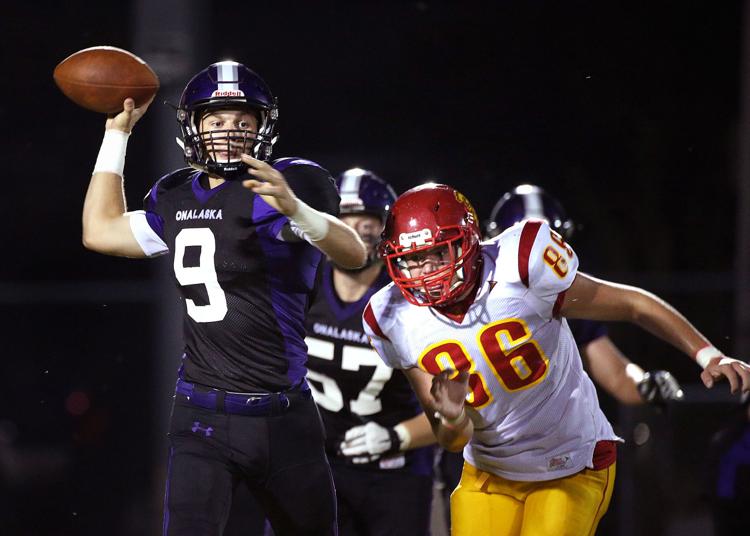 Sept. 14: La Crosse Logan vs. La Crosse Central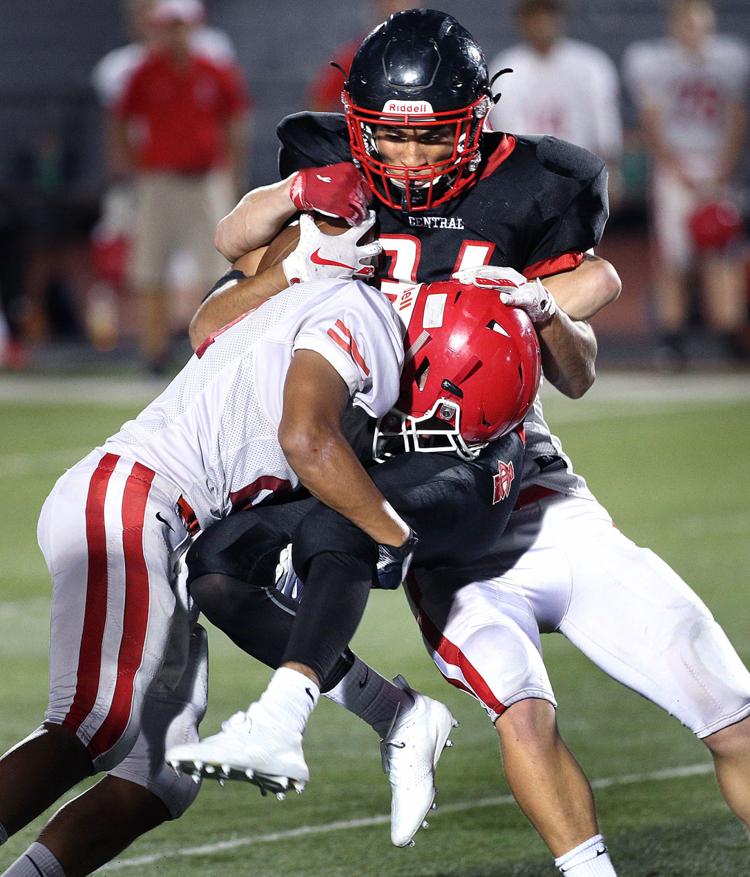 Sept. 14: La Crosse Logan vs. La Crosse Central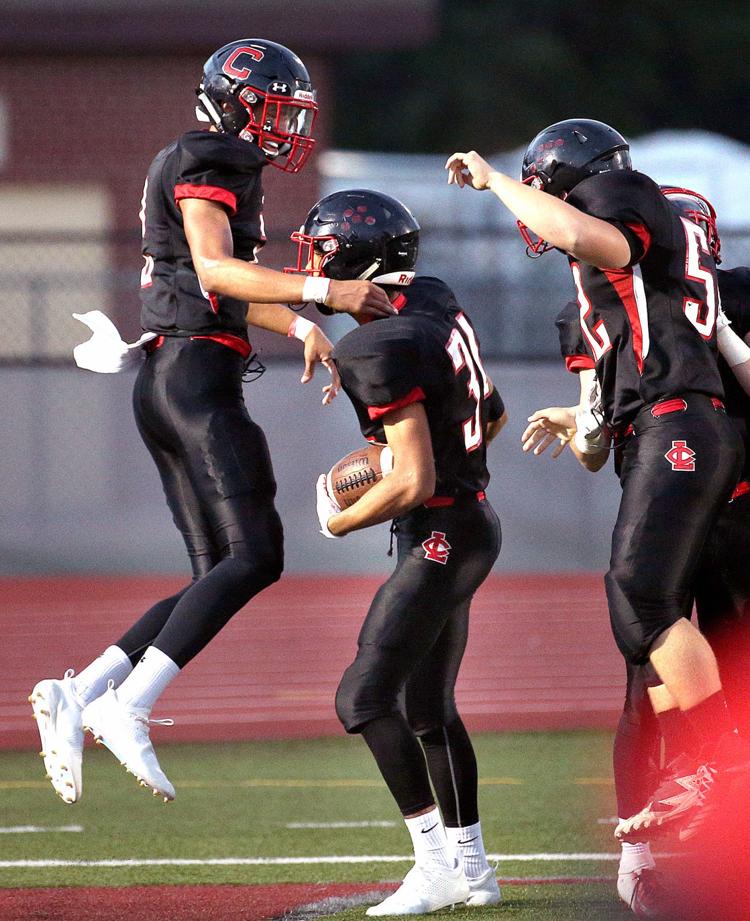 Sept. 14: La Crosse Logan vs. La Crosse Central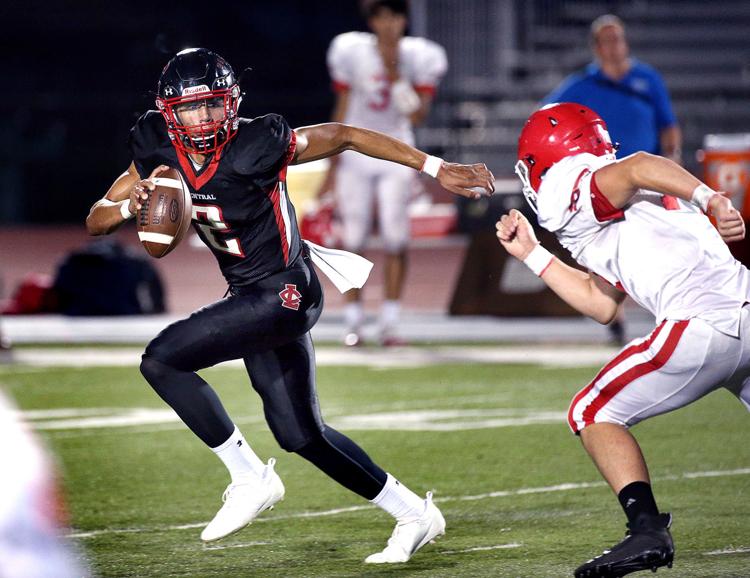 Sept. 7: La Crosse Logan vs. Onalaska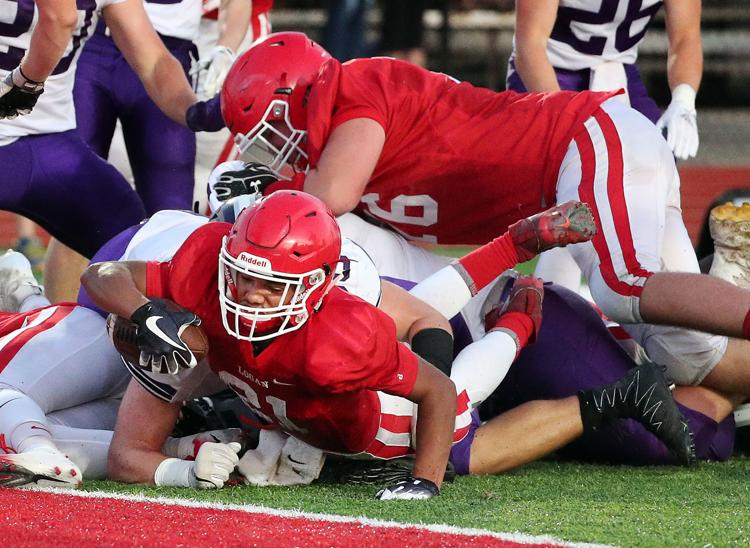 Sept. 7: La Crosse Logan vs. Onalaska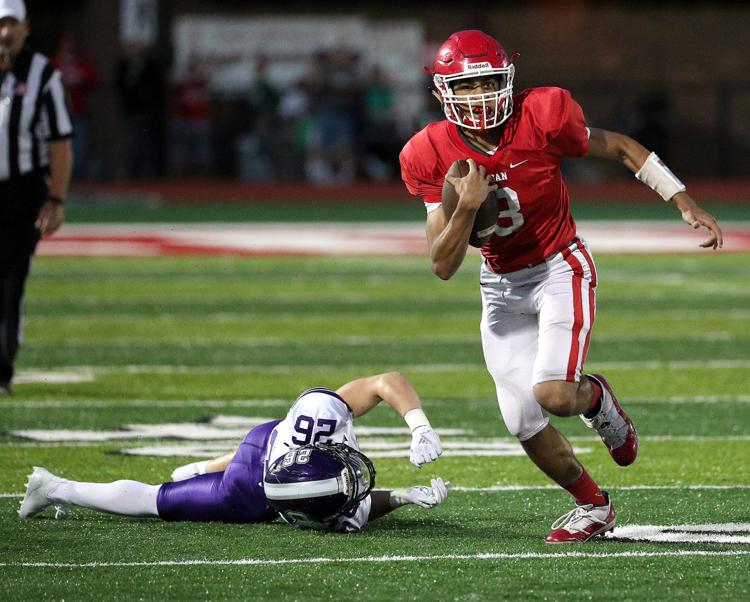 Sept. 7: La Crosse Logan vs. Onalaska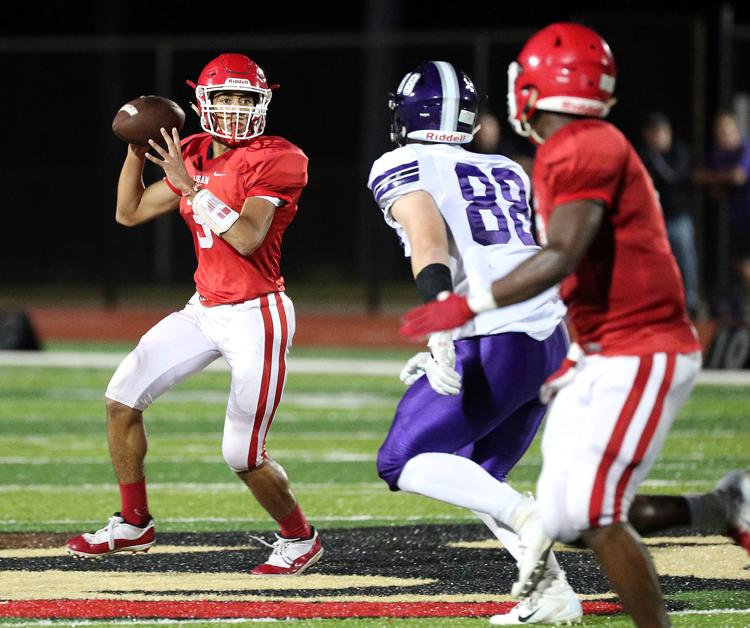 Sept. 7: La Crosse Logan vs. Onalaska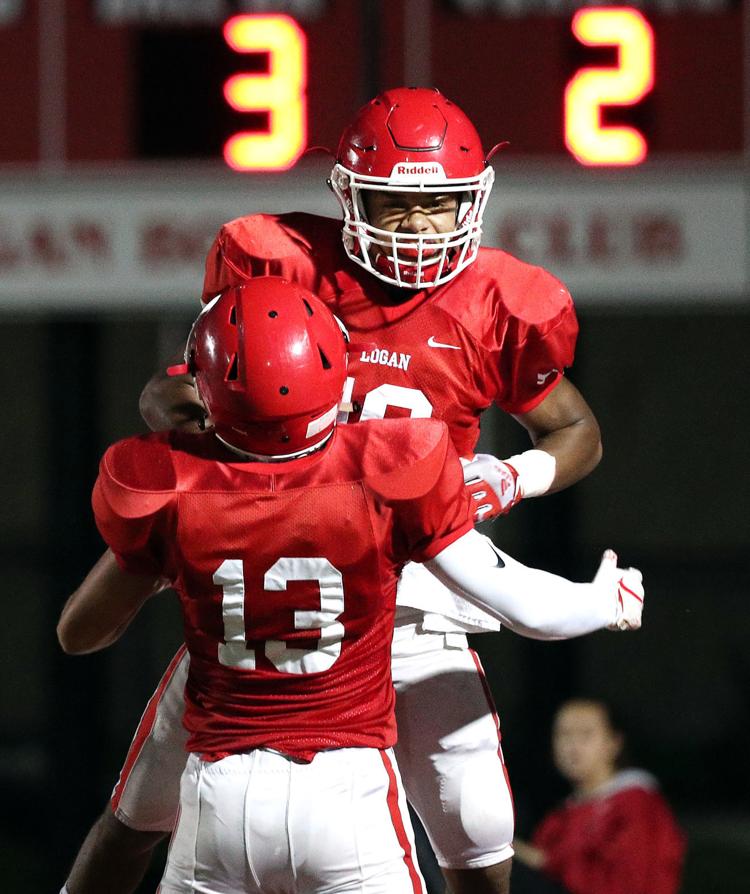 Sept. 7: La Crosse Logan vs. Onalaska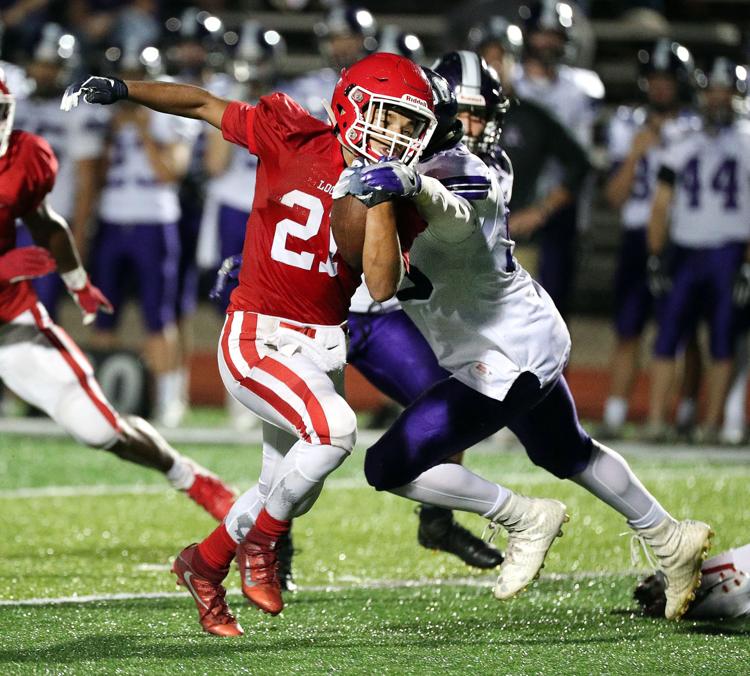 Sept. 7: La Crosse Logan vs. Onalaska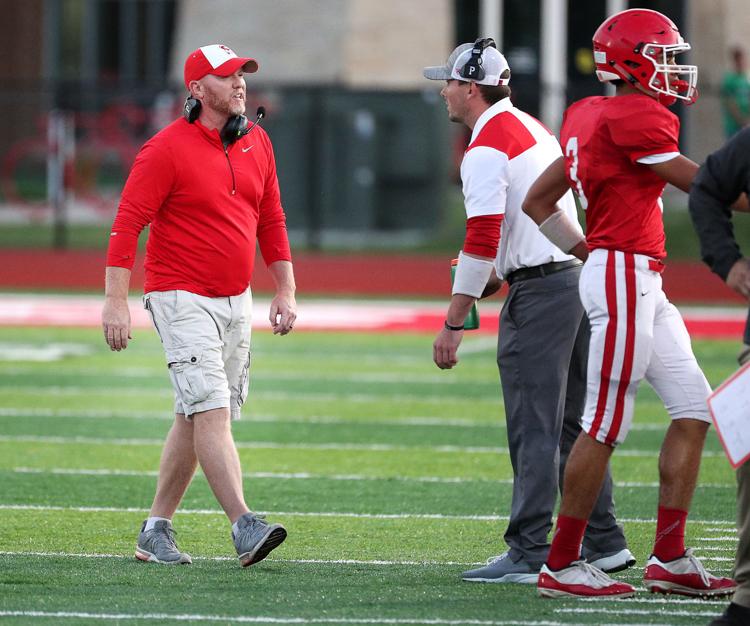 Sept. 7: La Crosse Logan vs. Onalaska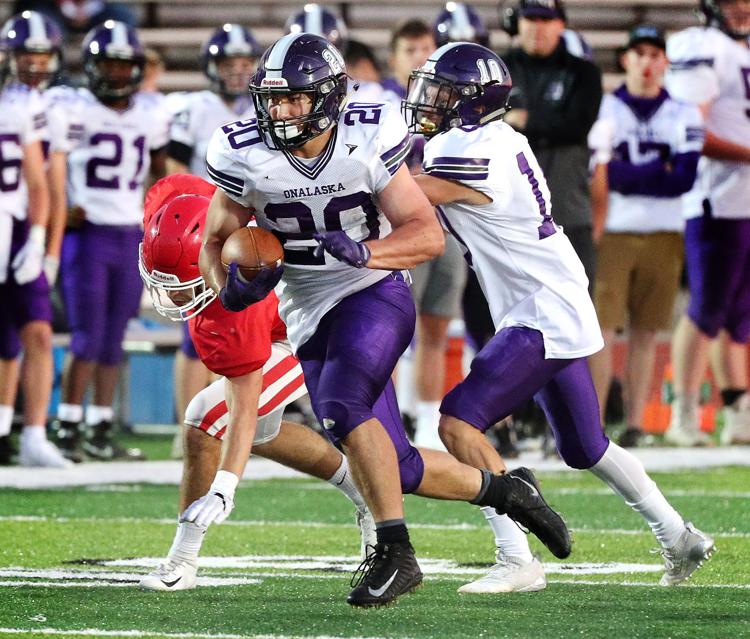 Sept. 7: La Crosse Logan vs. Onalaska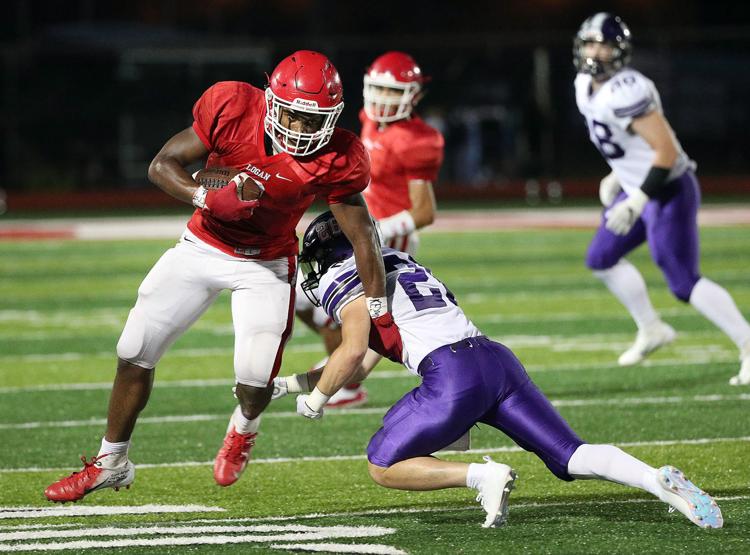 Sept. 7: La Crosse Logan vs. Onalaska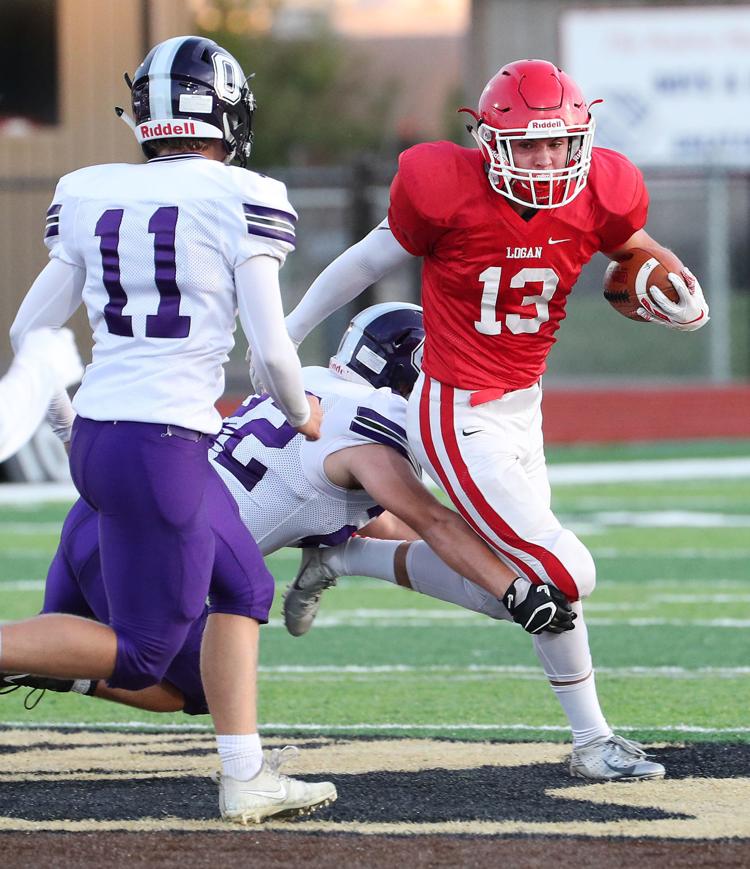 Sept. 7: La Crosse Logan vs. Onalaska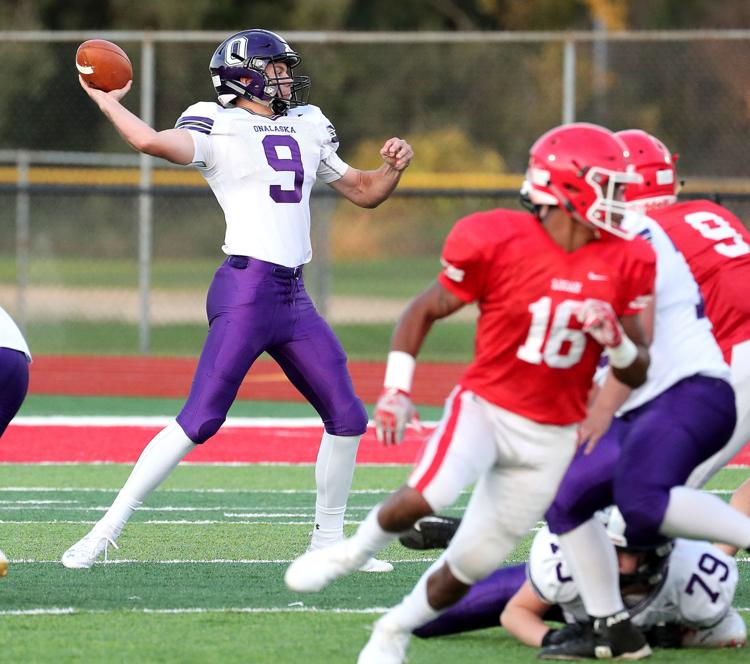 Sept. 7: La Crosse Central vs. La Crosse Aquinas
Sept. 7: La Crosse Central vs. La Crosse Aquinas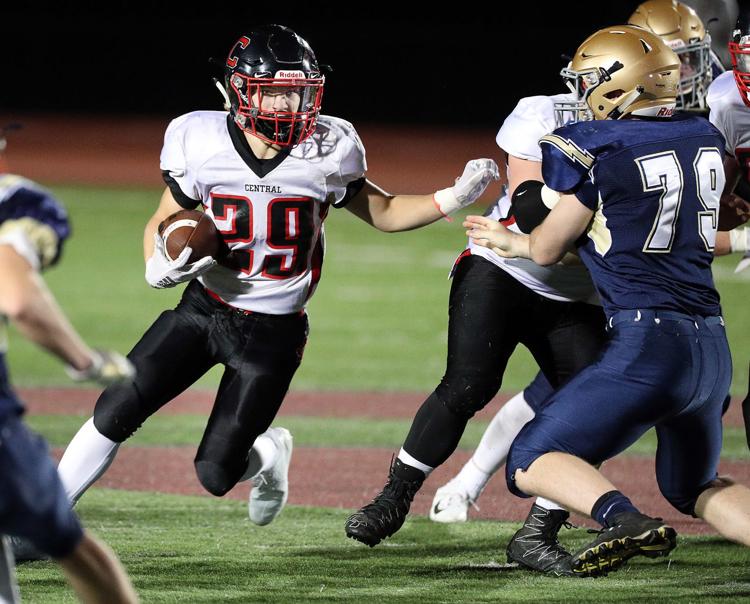 Sept. 7: La Crosse Central vs. La Crosse Aquinas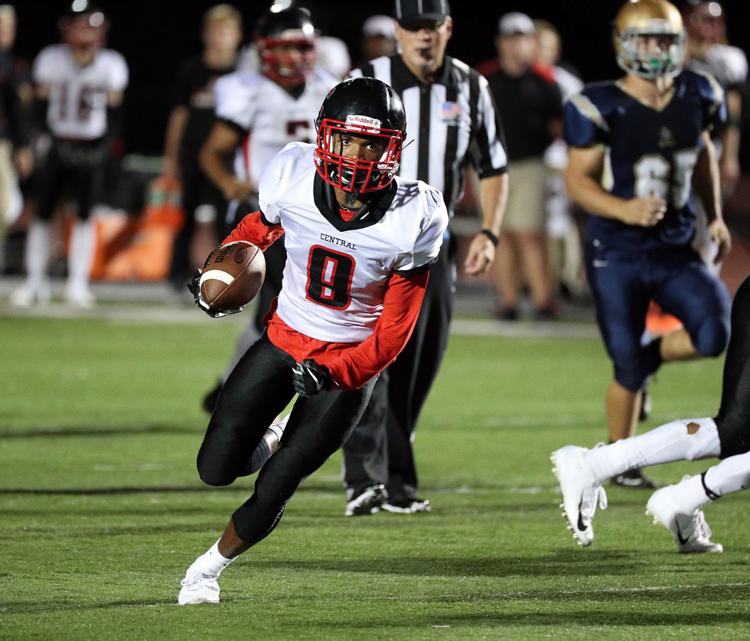 Sept. 7: La Crosse Central vs. La Crosse Aquinas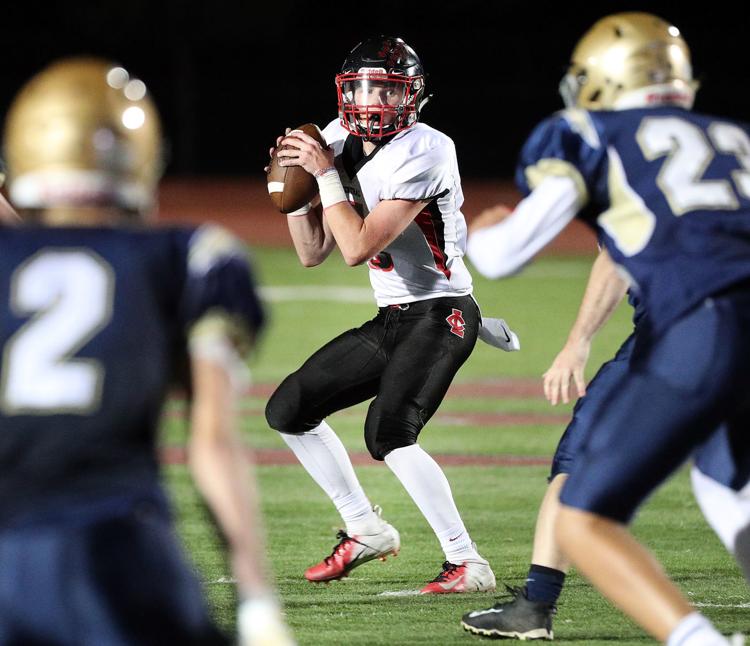 Sept. 7: La Crosse Central vs. La Crosse Aquinas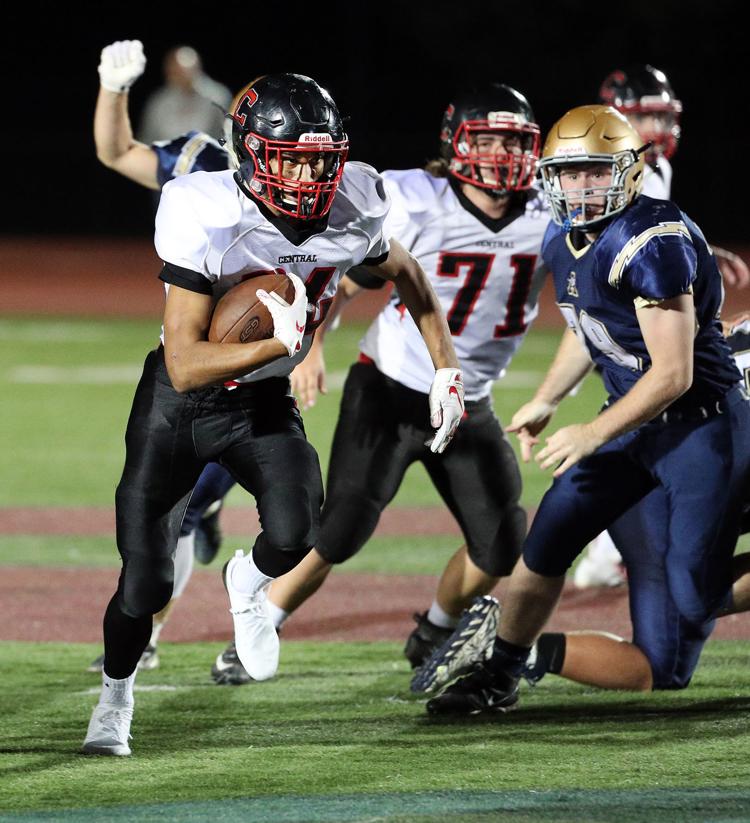 Sept. 7: La Crosse Central vs. La Crosse Aquinas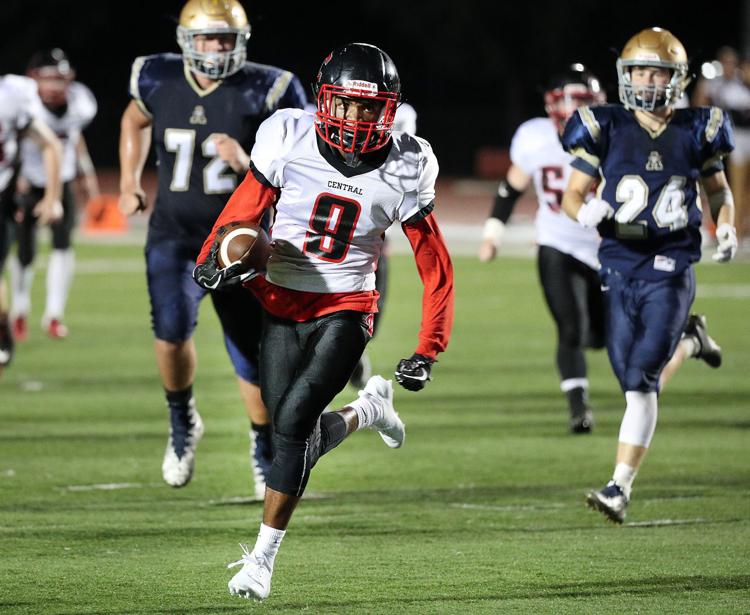 Sept. 6: Hillsboro vs. De Soto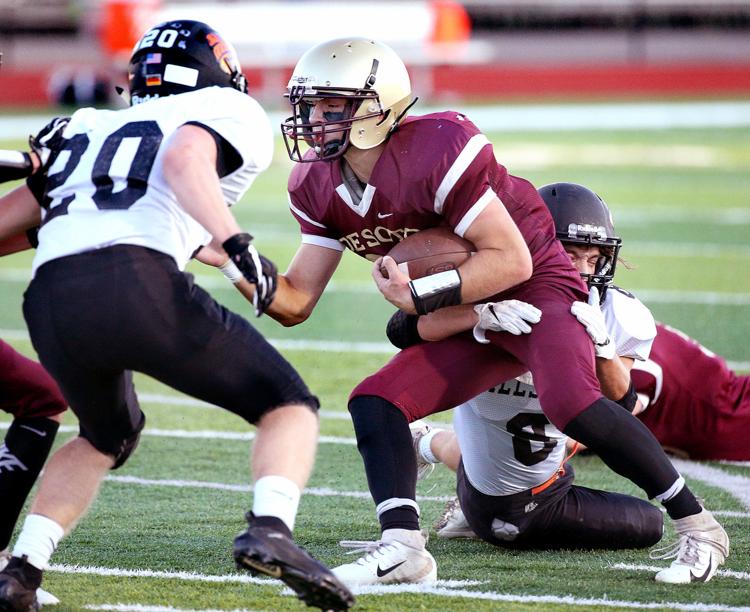 Sept. 6: Hillsboro vs. De Soto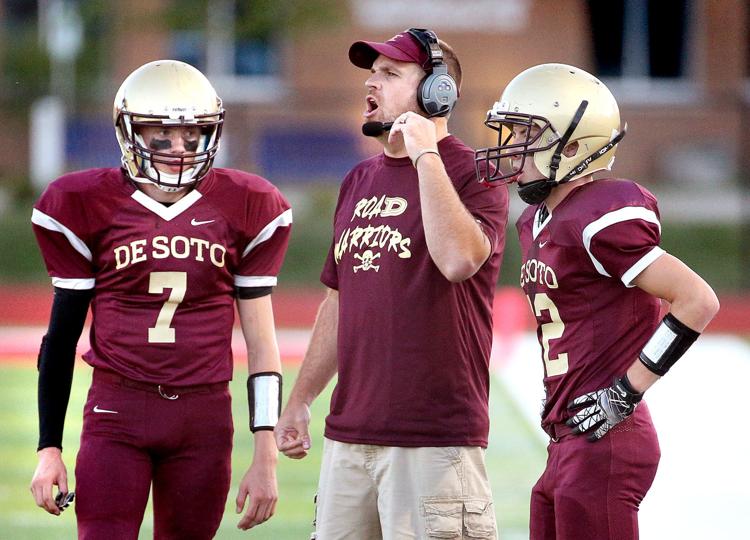 Sept. 6: Hillsboro vs. De Soto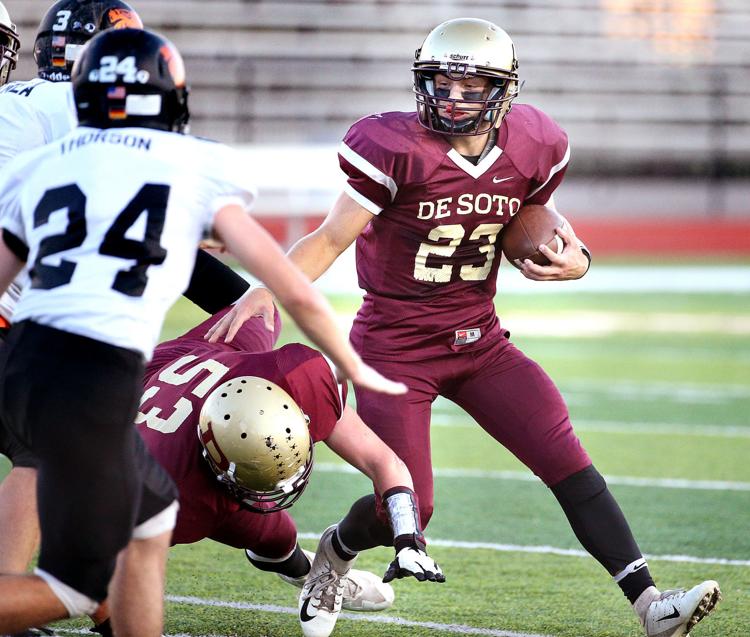 Sept. 6: Hillsboro vs. De Soto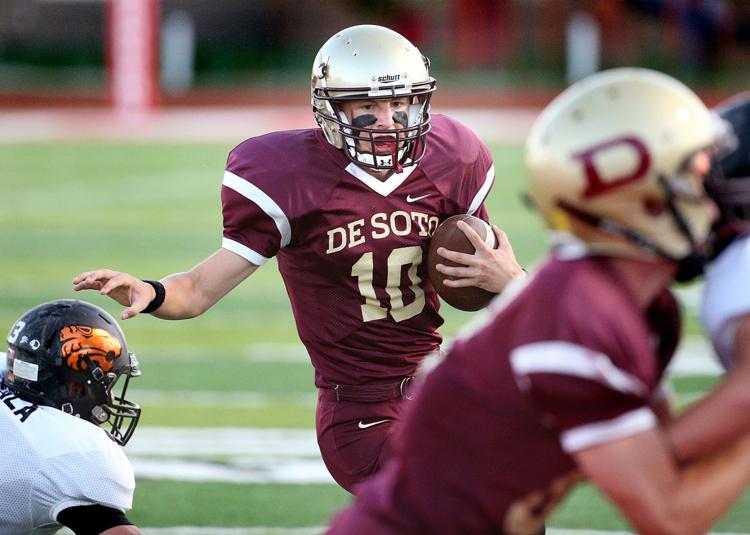 Sept. 6: Hillsboro vs. De Soto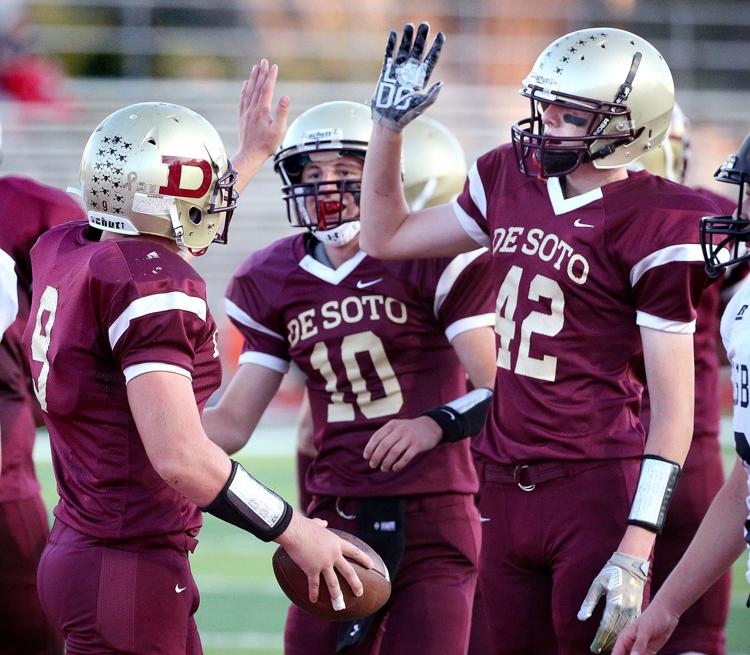 Sept. 6: Hillsboro vs. De Soto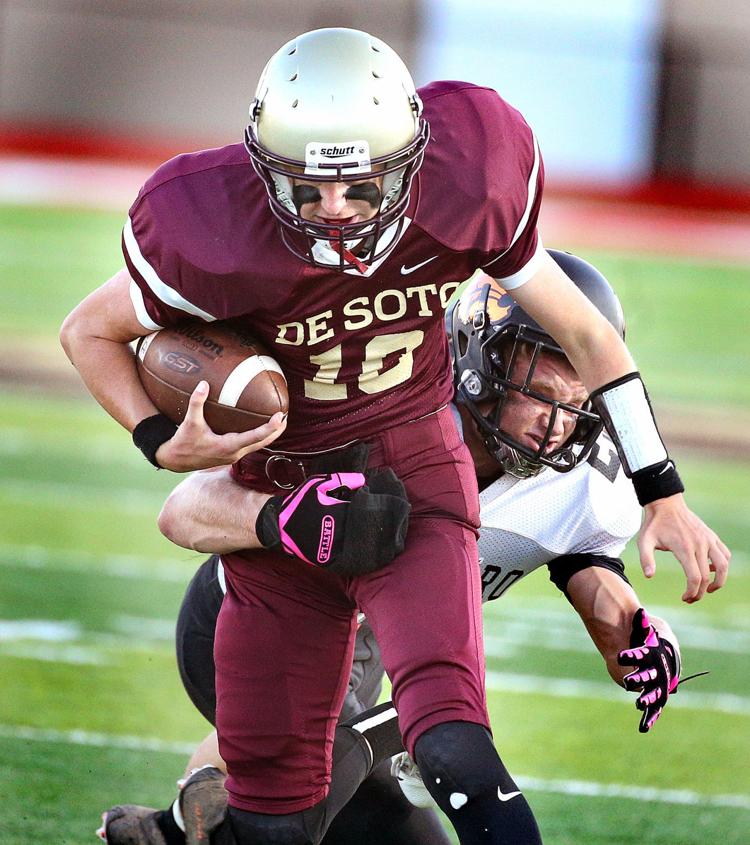 Sept. 6: Hillsboro vs. De Soto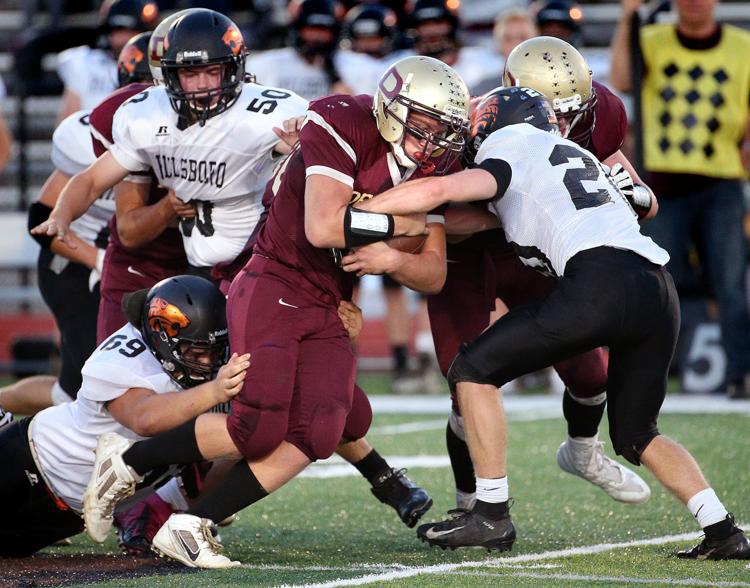 Sept. 6: Hillsboro vs. De Soto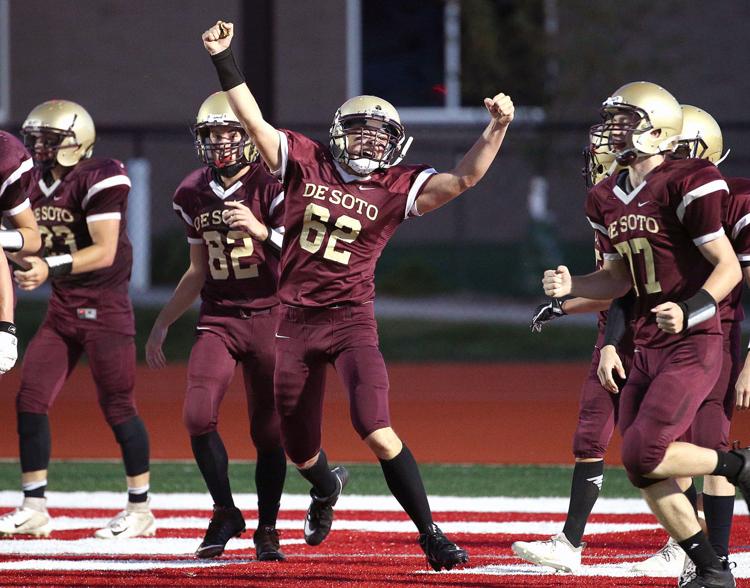 Aug. 31: West Salem vs. Tomah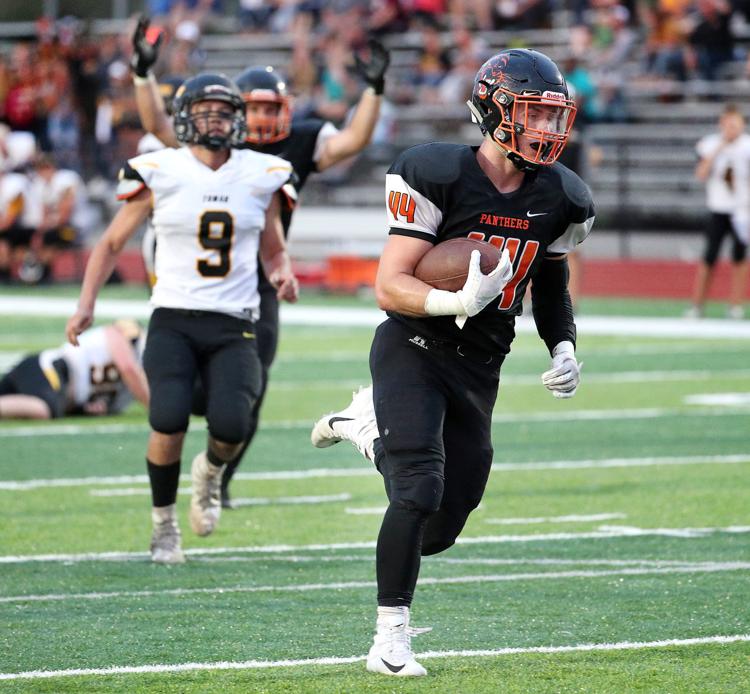 Aug. 31: West Salem vs. Tomah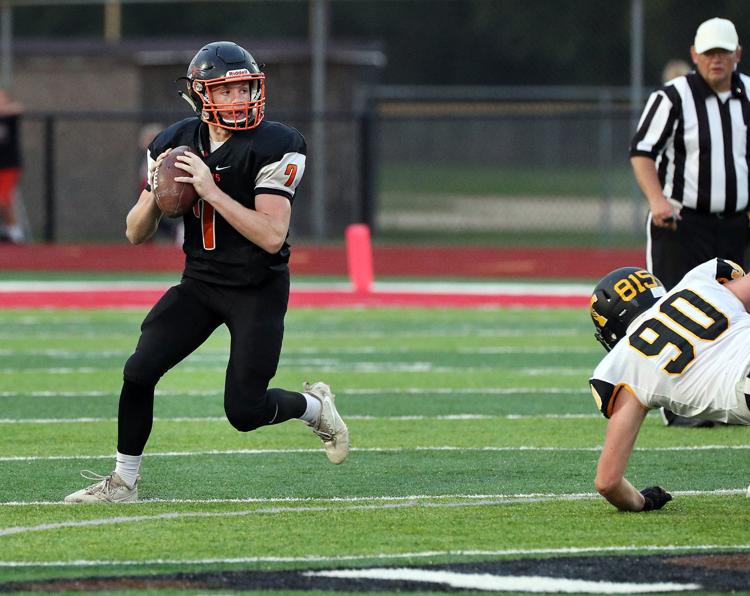 Aug. 31: West Salem vs. Tomah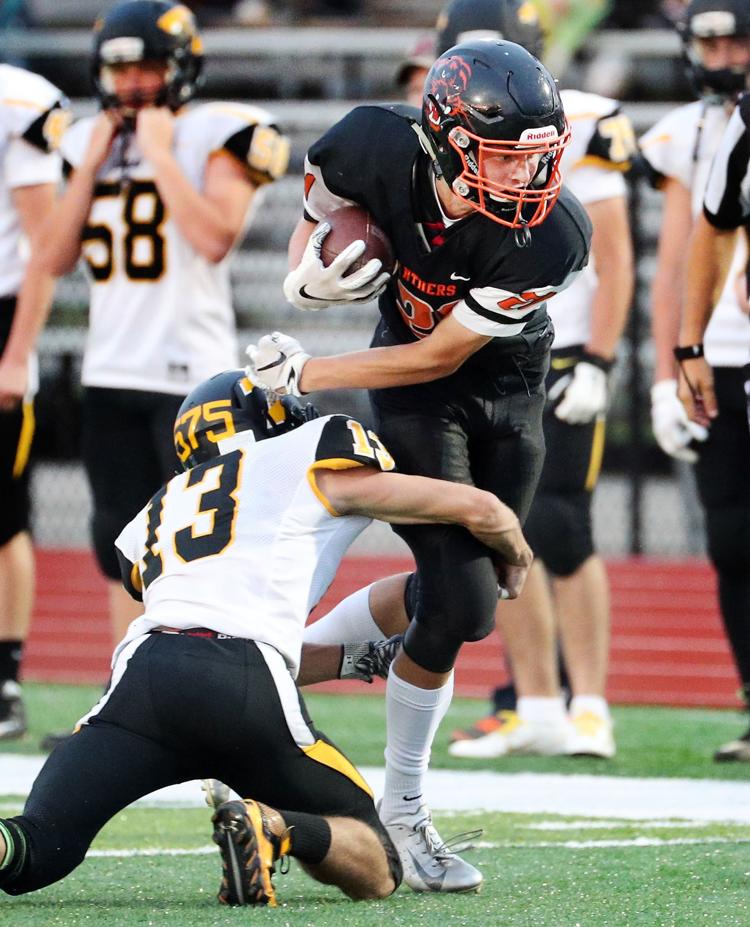 Aug. 31: West Salem vs. Tomah
Aug. 31: West Salem vs. Tomah
Aug. 31: West Salem vs. Tomah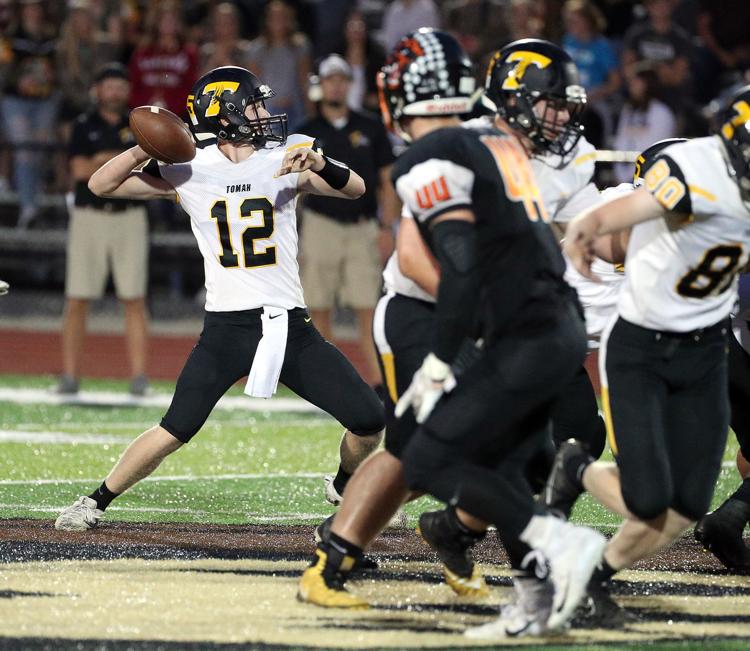 Aug. 31: West Salem vs. Tomah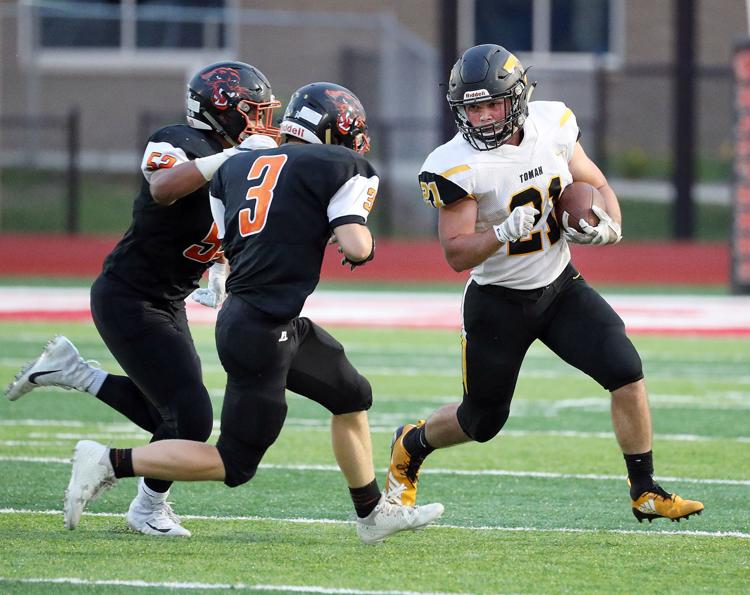 Aug. 31: West Salem vs. Tomah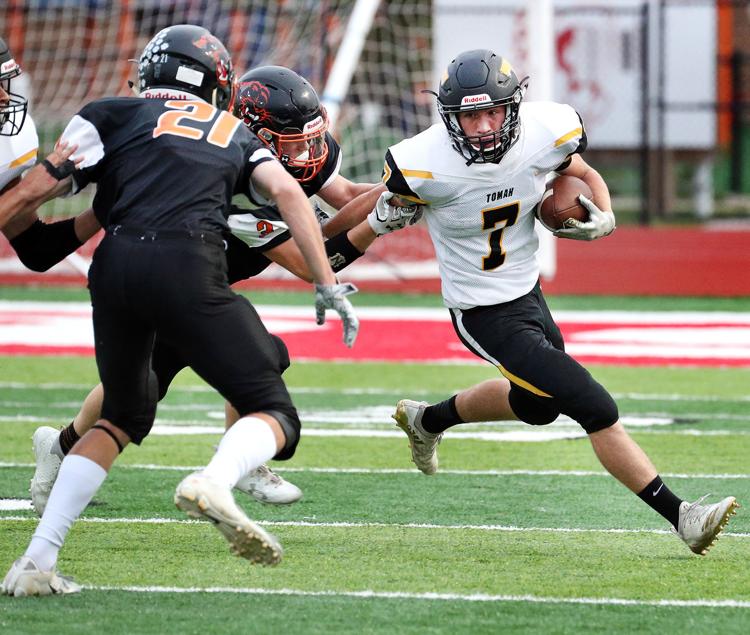 Aug. 31: West Salem vs. Tomah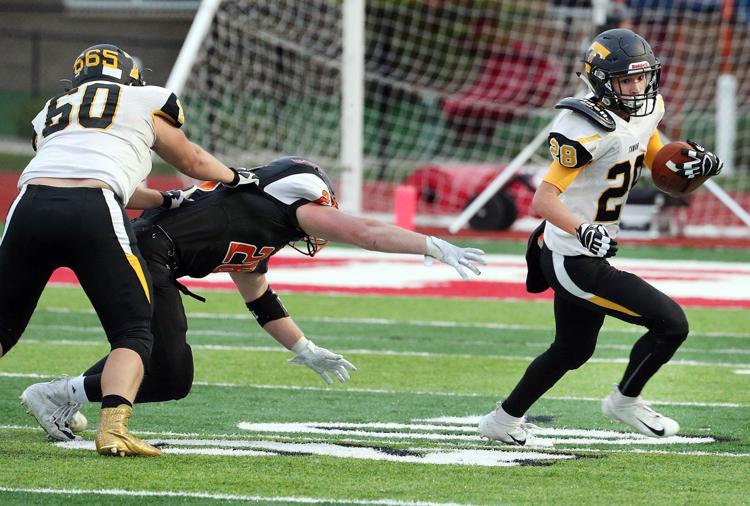 Aug. 31: Sparta vs. La Crosse Logan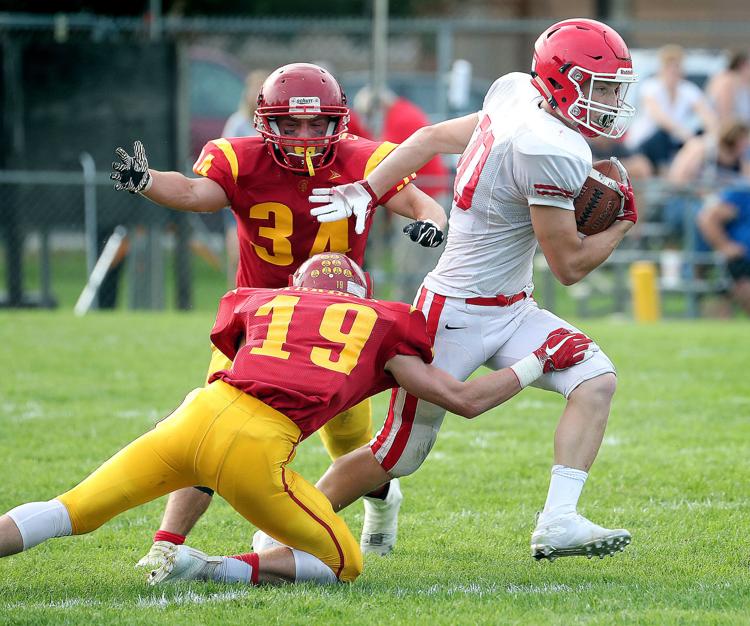 Aug. 31: Sparta vs. La Crosse Logan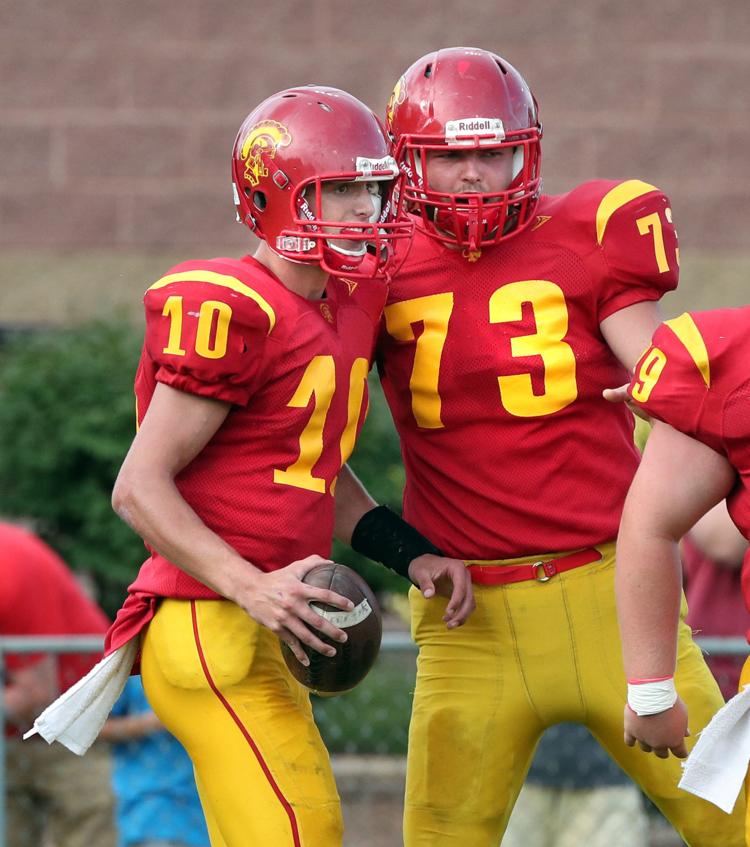 Aug. 31: Sparta vs. La Crosse Logan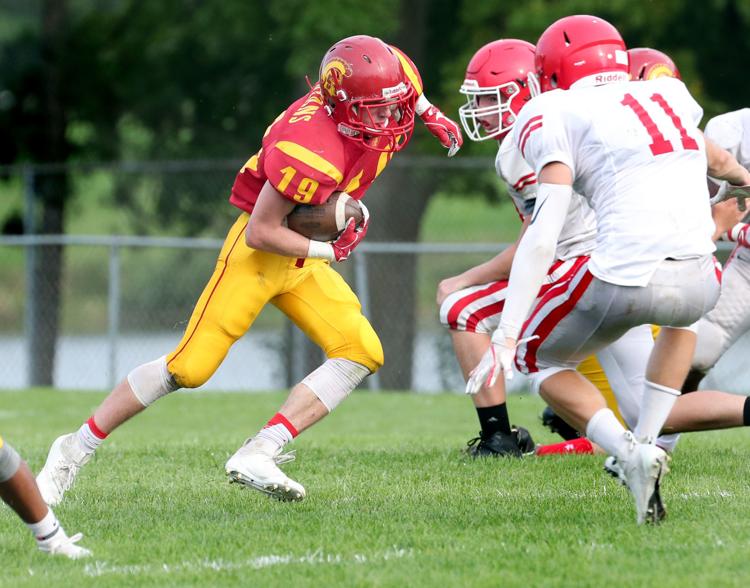 Aug. 30: Holmen vs. La Crosse Central
Aug. 30: Holmen vs. La Crosse Central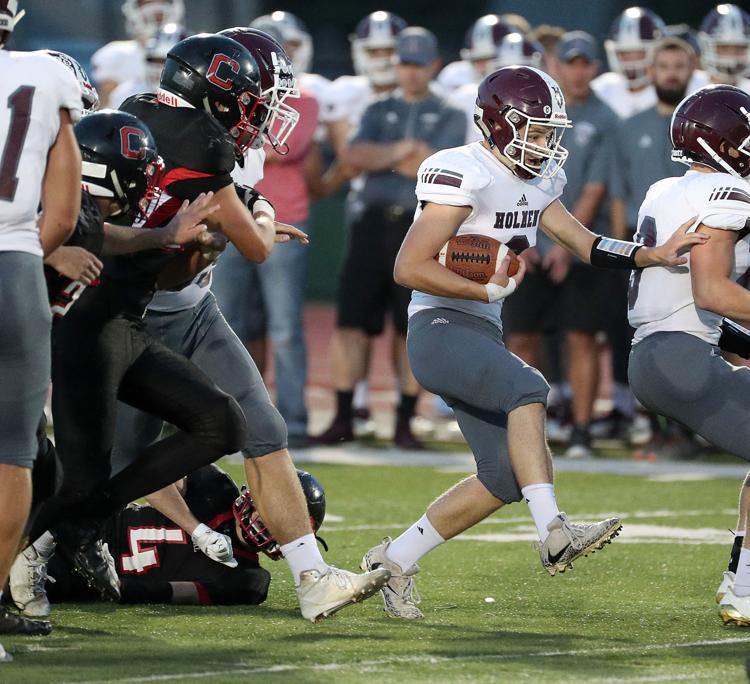 Aug. 30: Holmen vs. La Crosse Central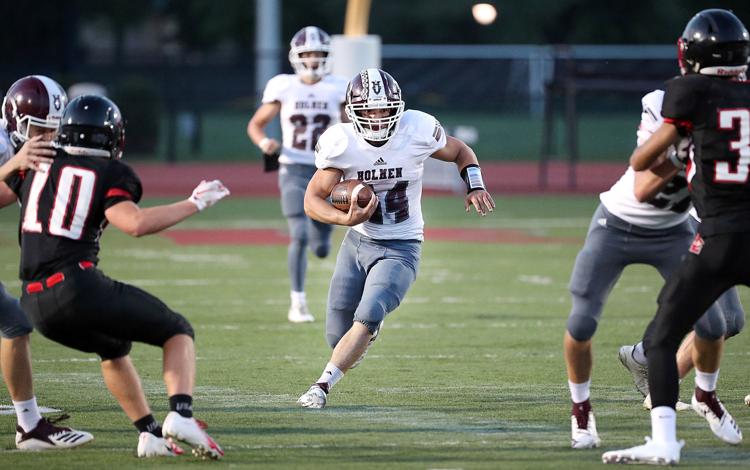 Aug. 30: Holmen vs. La Crosse Central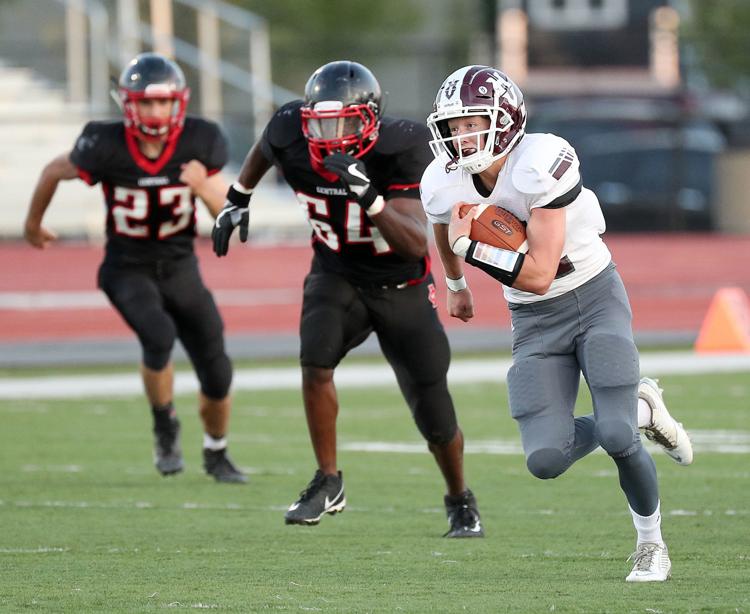 Aug. 30: Holmen vs. La Crosse Central
Aug. 30: Holmen vs. La Crosse Central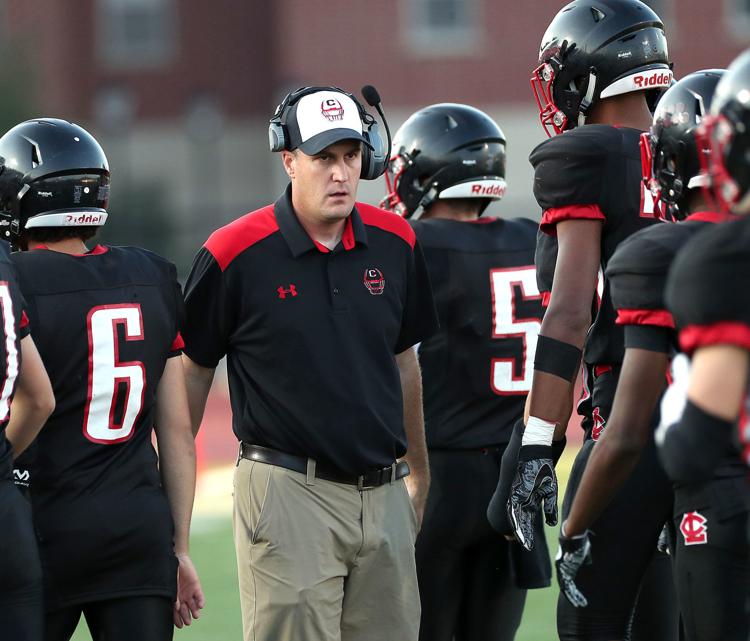 Aug. 30: Holmen vs. La Crosse Central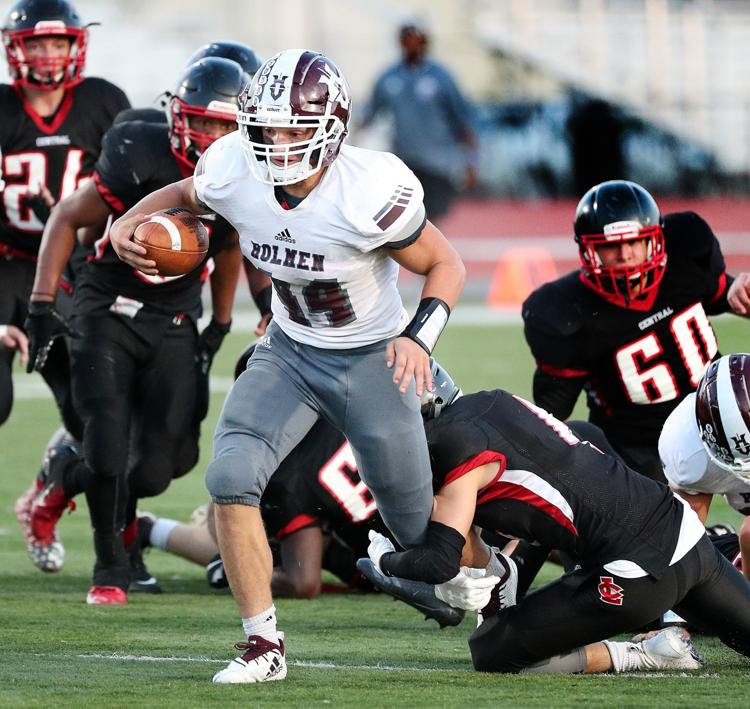 Aug. 30: Holmen vs. La Crosse Central
Aug. 30: Holmen vs. La Crosse Central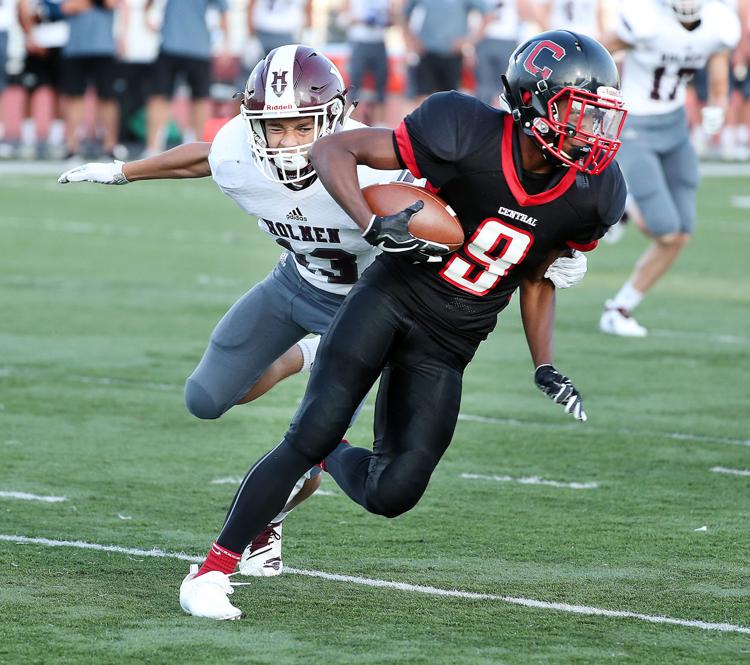 Aug. 30: Holmen vs. La Crosse Central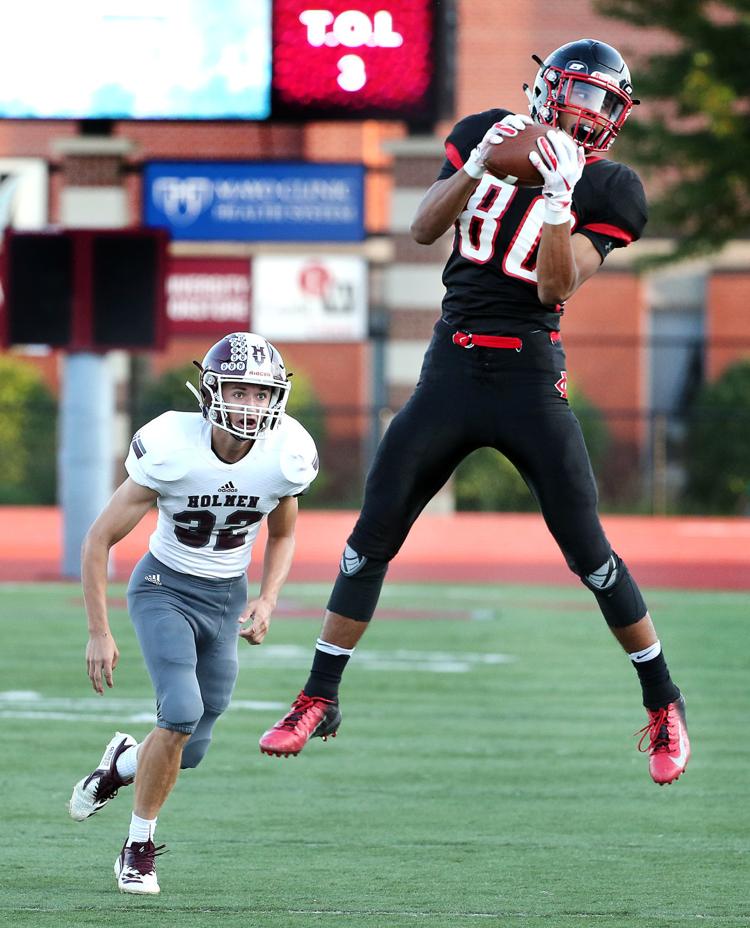 Aug. 30: Holmen vs. La Crosse Central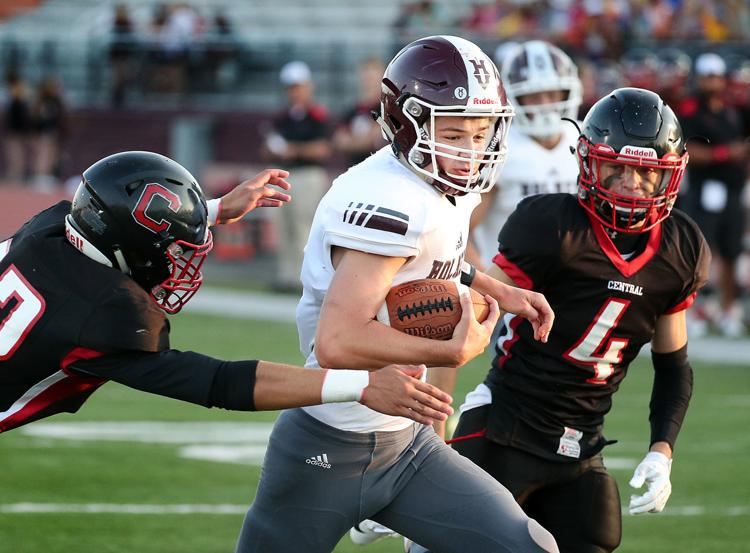 Aug. 30: Holmen vs. La Crosse Central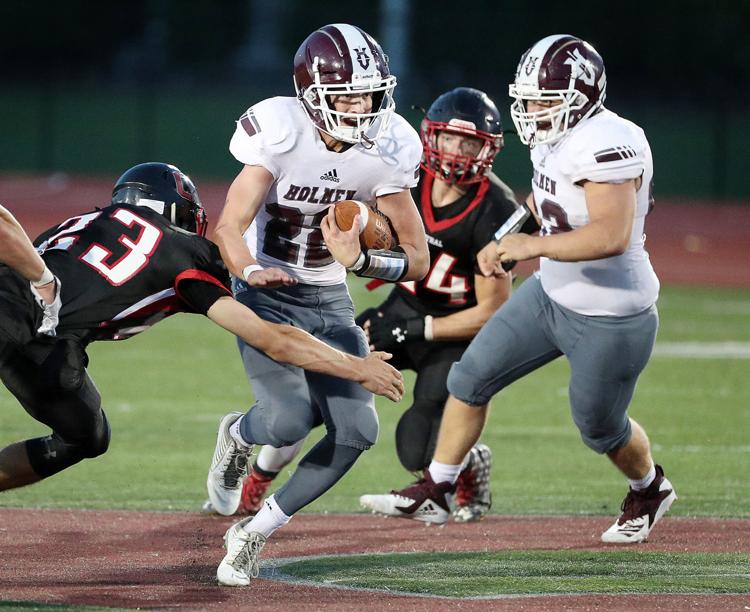 Aug. 30: Holmen vs. La Crosse Central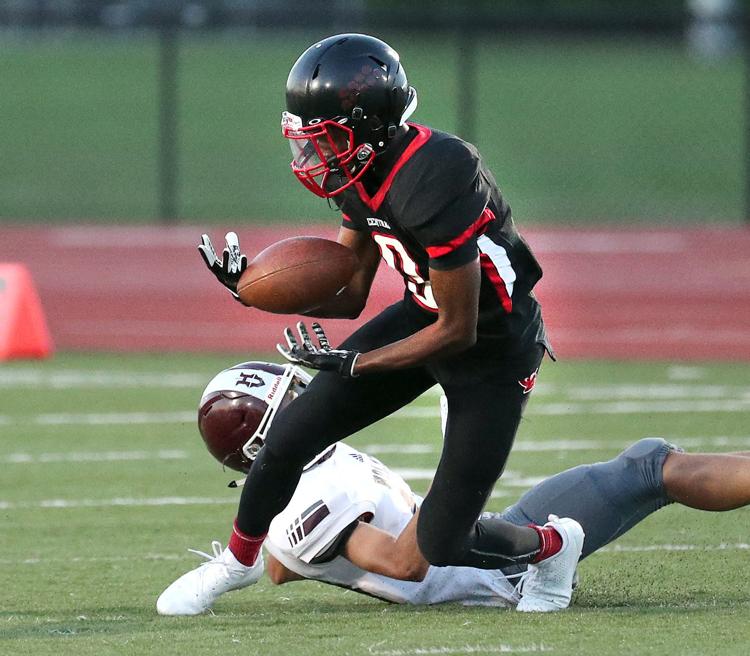 Aug. 25: Stevens Point Pacelli vs. La Crosse Aquinas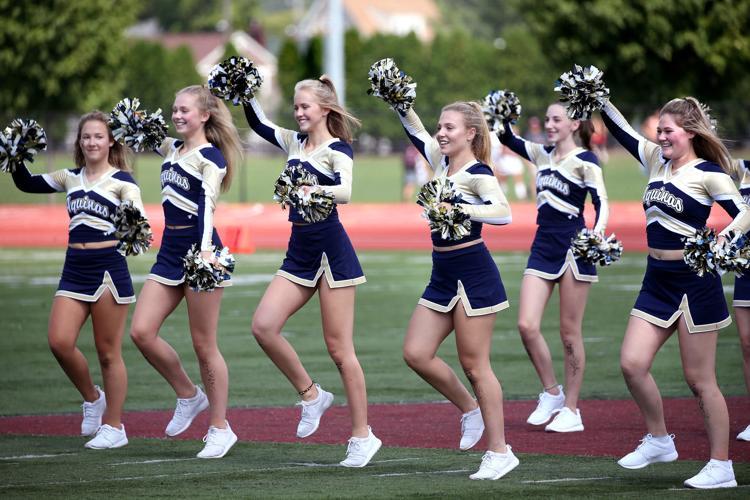 Aug. 25: Stevens Point Pacelli vs. La Crosse Aquinas
Aug. 25: Stevens Point Pacelli vs. La Crosse Aquinas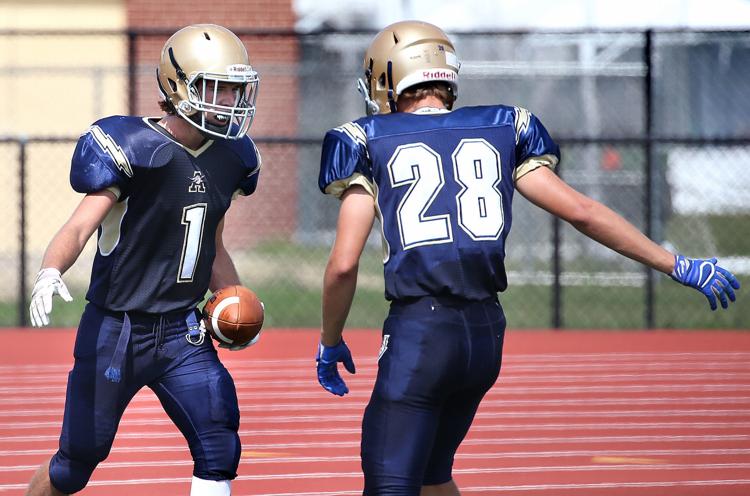 Aug. 25: Stevens Point Pacelli vs. La Crosse Aquinas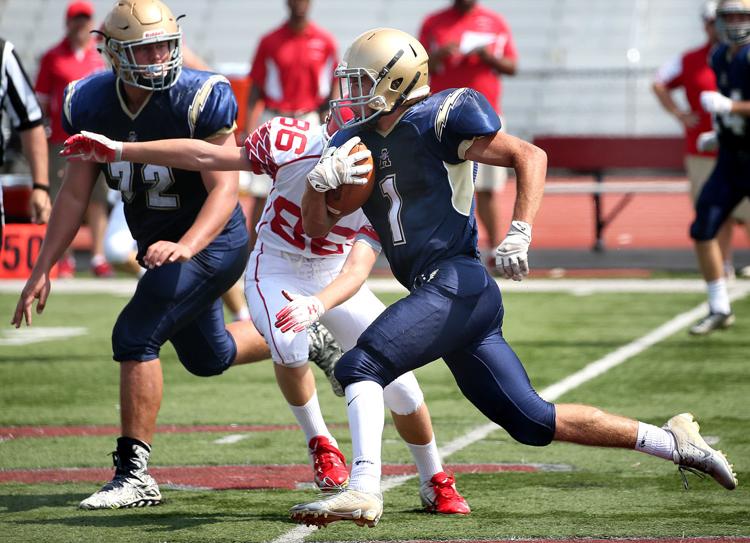 Aug. 25: Stevens Point Pacelli vs. La Crosse Aquinas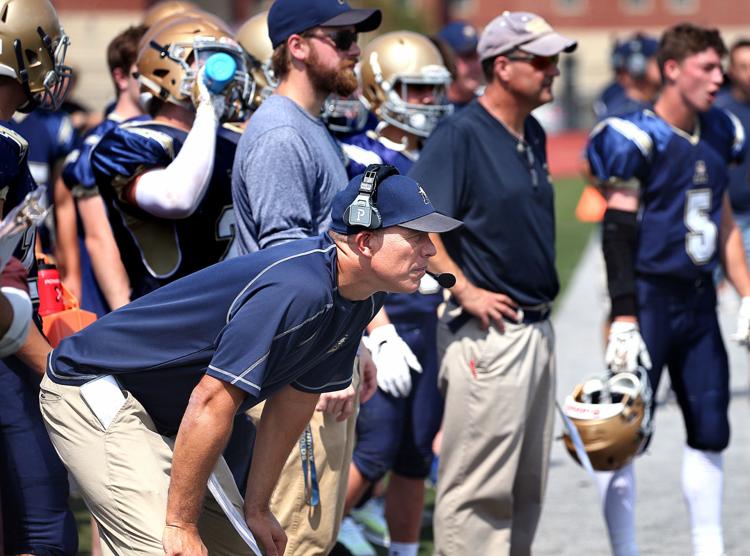 Aug. 25: Stevens Point Pacelli vs. La Crosse Aquinas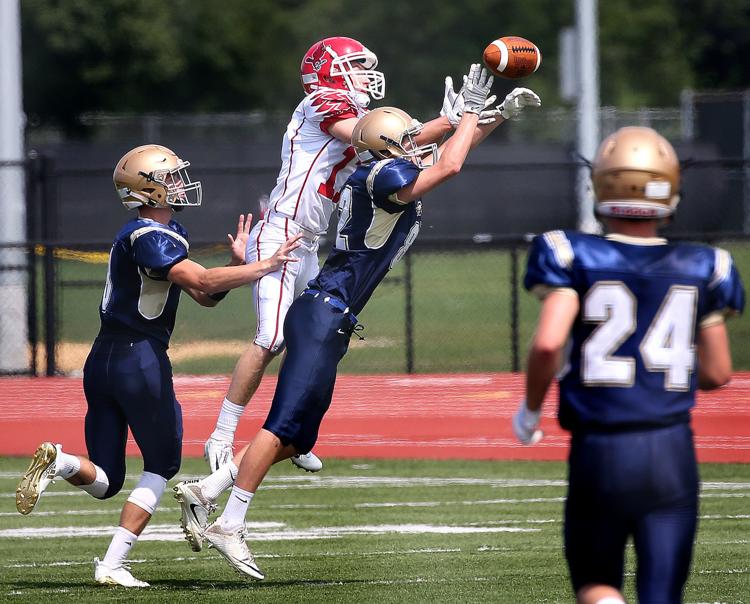 Aug. 25: Stevens Point Pacelli vs. La Crosse Aquinas
Aug. 25: Stevens Point Pacelli vs. La Crosse Aquinas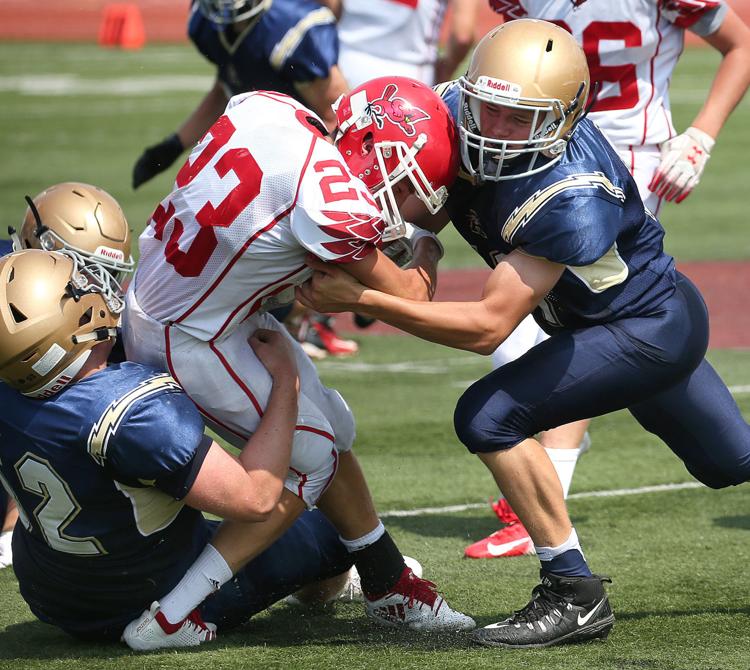 Aug. 25: Stevens Point Pacelli vs. La Crosse Aquinas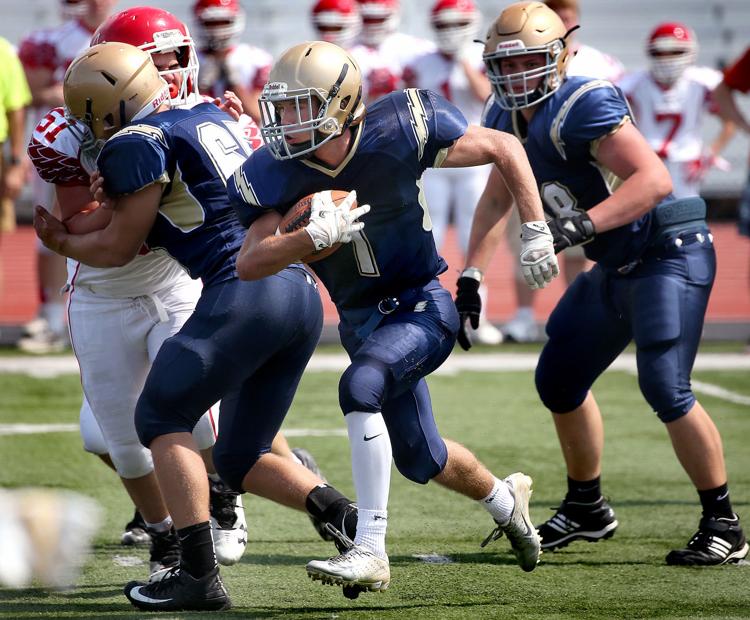 Aug. 24: Gale-Ettrick-Trempealeau vs. West Salem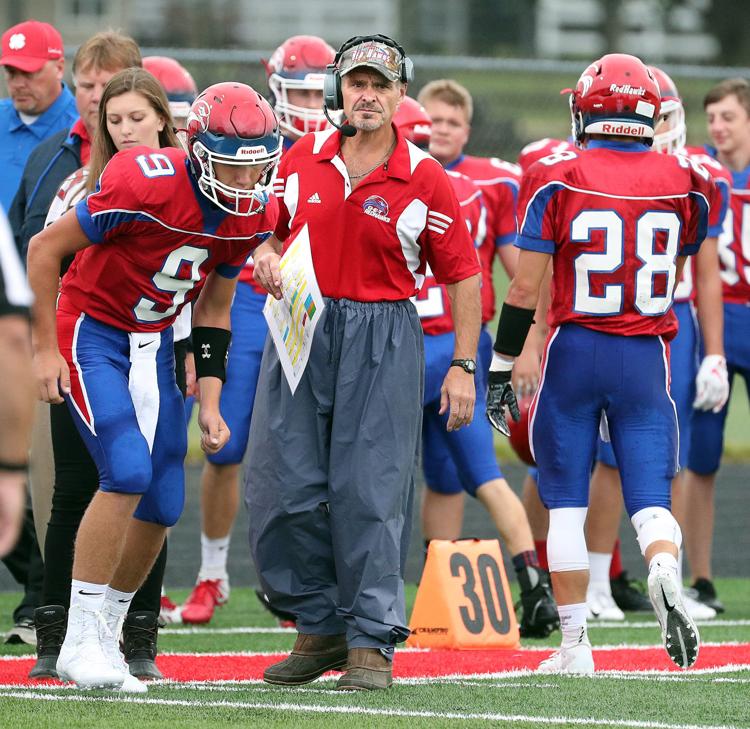 Aug. 24: Gale-Ettrick-Trempealeau vs. West Salem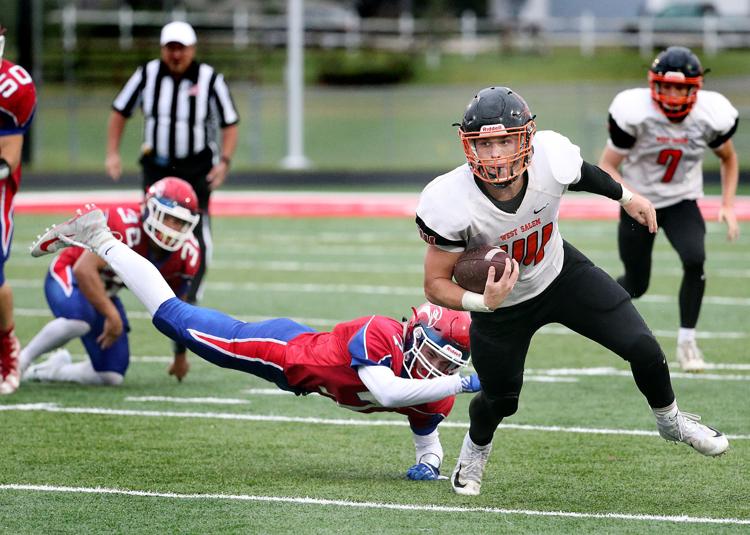 Aug. 24: Gale-Ettrick-Trempealeau vs. West Salem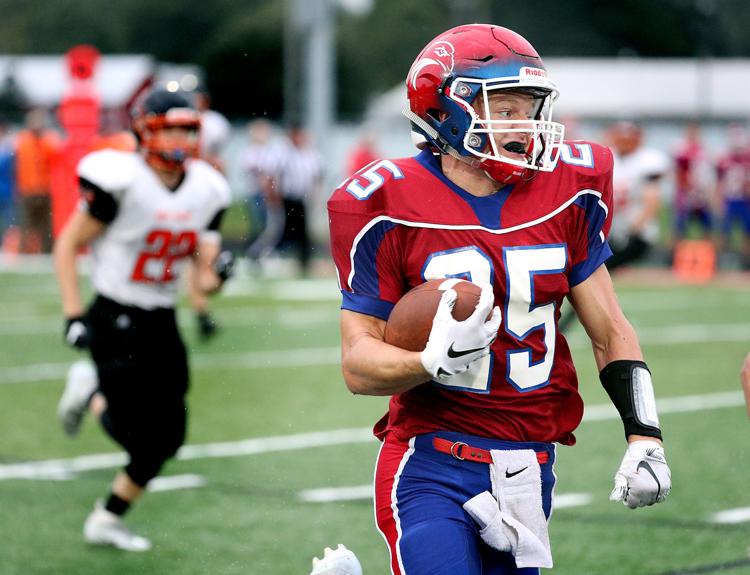 Aug. 24: Gale-Ettrick-Trempealeau vs. West Salem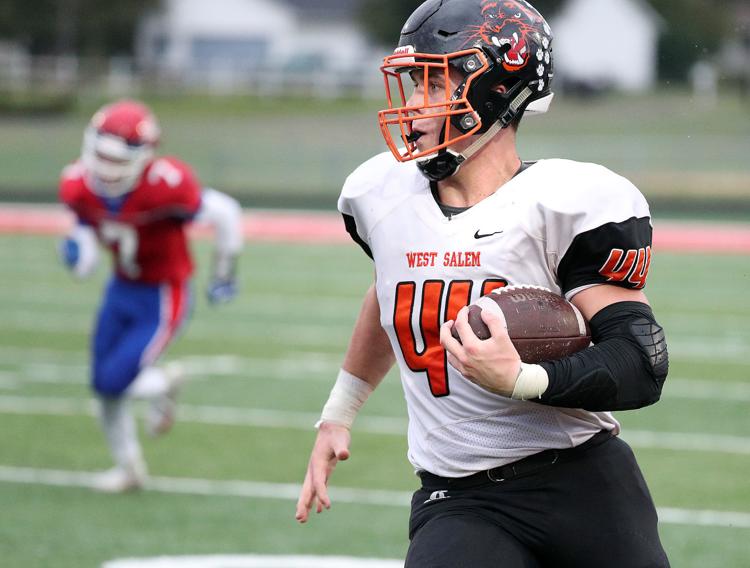 Aug. 24: Gale-Ettrick-Trempealeau vs. West Salem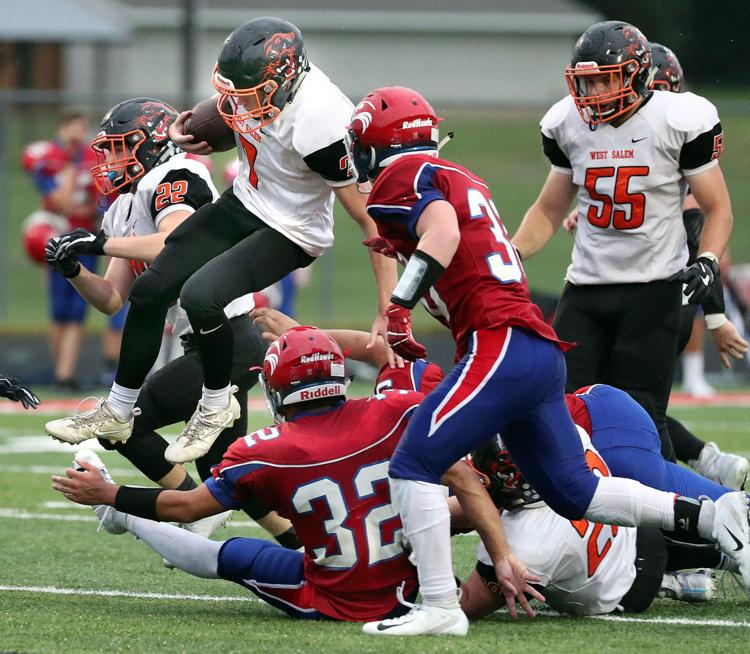 Aug. 24: Gale-Ettrick-Trempealeau vs. West Salem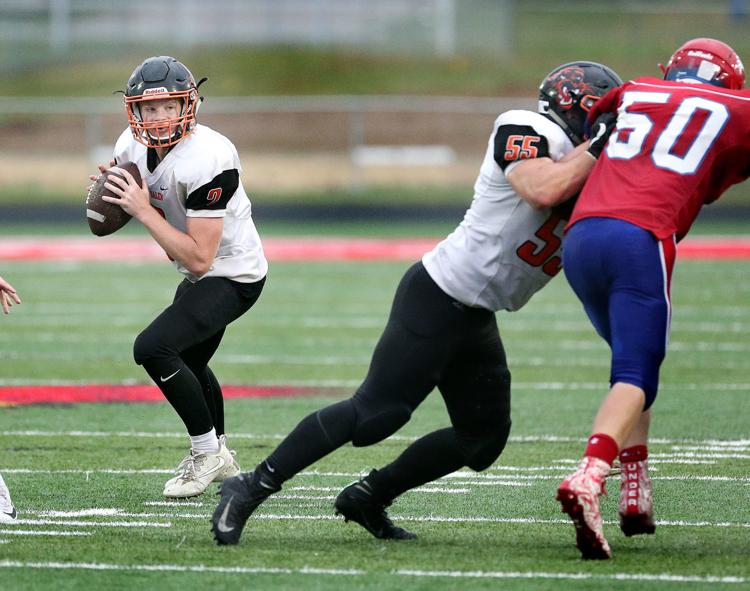 Aug. 24: Gale-Ettrick-Trempealeau vs. West Salem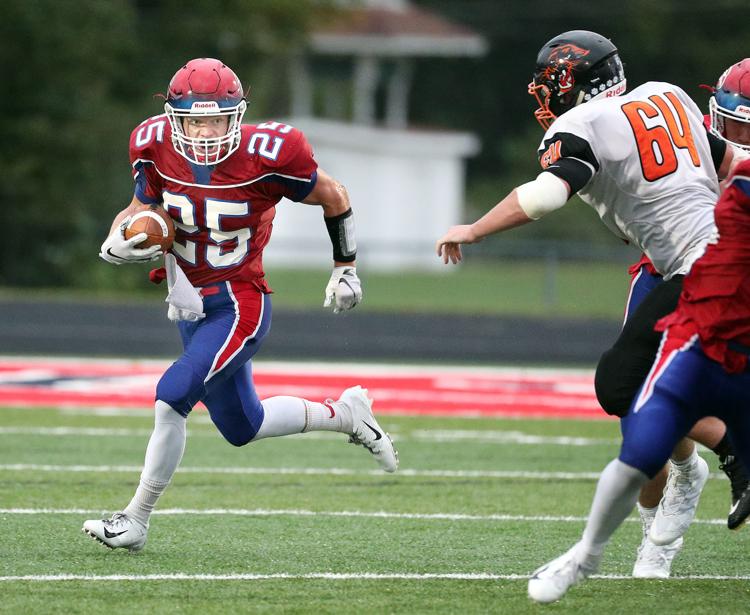 Aug. 24: Gale-Ettrick-Trempealeau vs. West Salem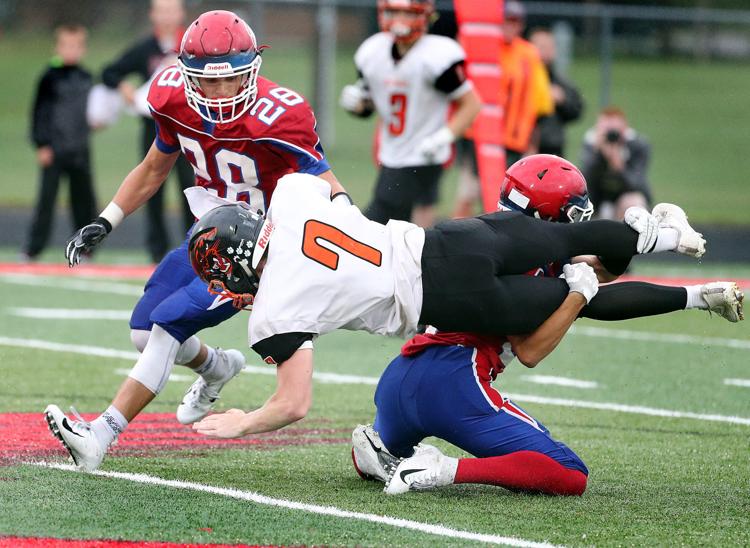 Aug. 24: Gale-Ettrick-Trempealeau vs. West Salem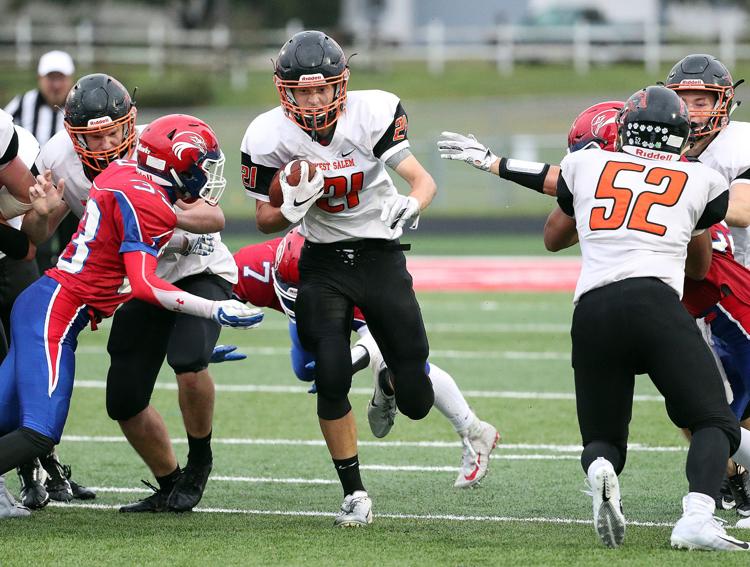 Aug. 24: Gale-Ettrick-Trempealeau vs. West Salem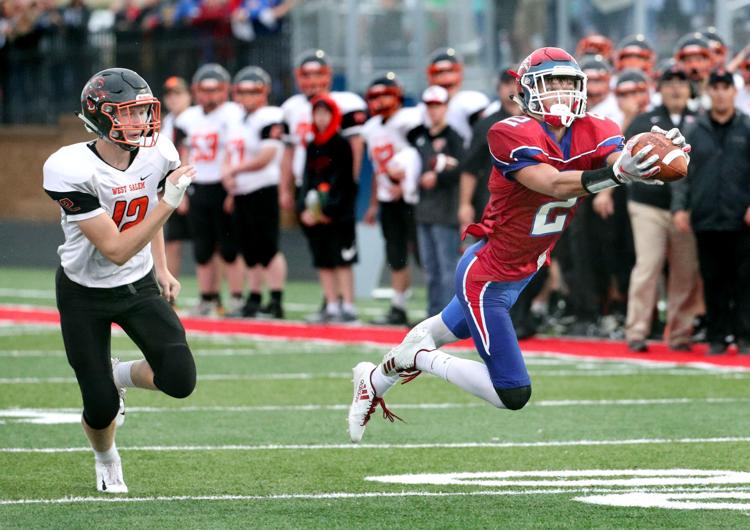 Aug. 24: Gale-Ettrick-Trempealeau vs. West Salem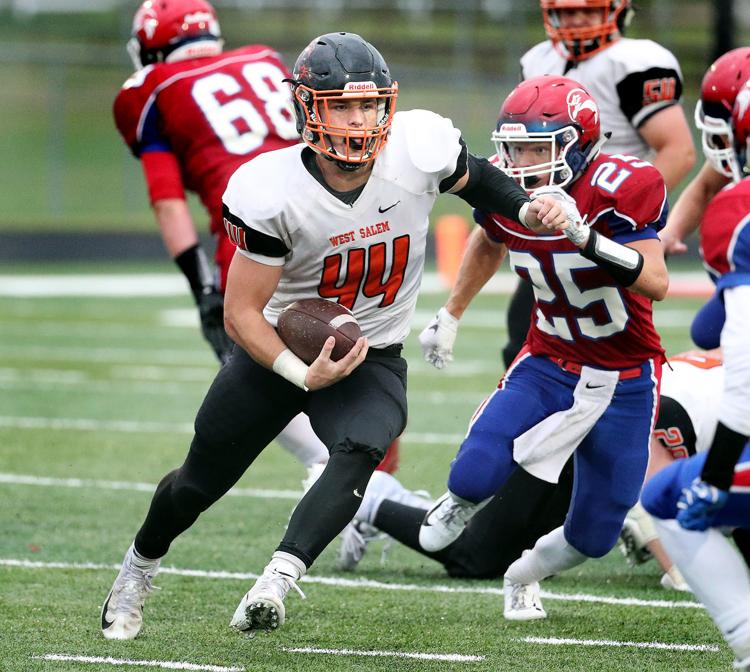 Aug. 24: Gale-Ettrick-Trempealeau vs. West Salem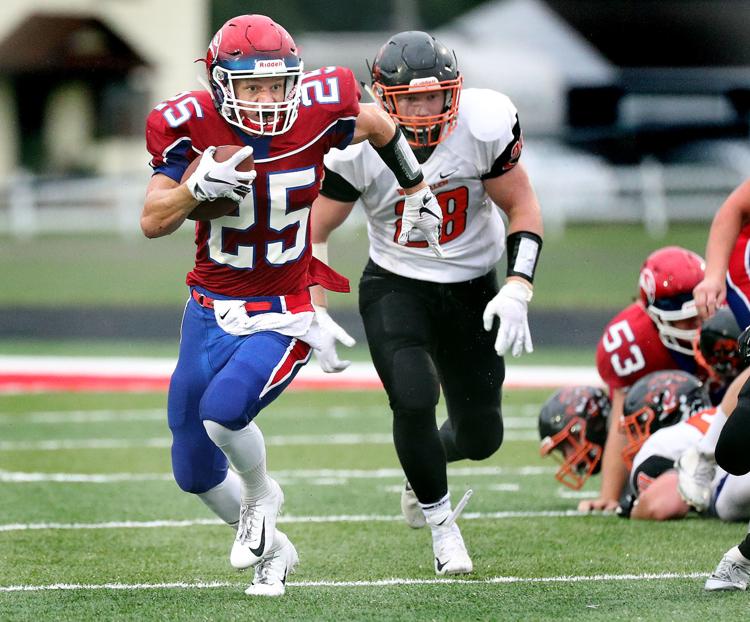 Aug. 23: La Crosse Central vs. Eau Claire Memorial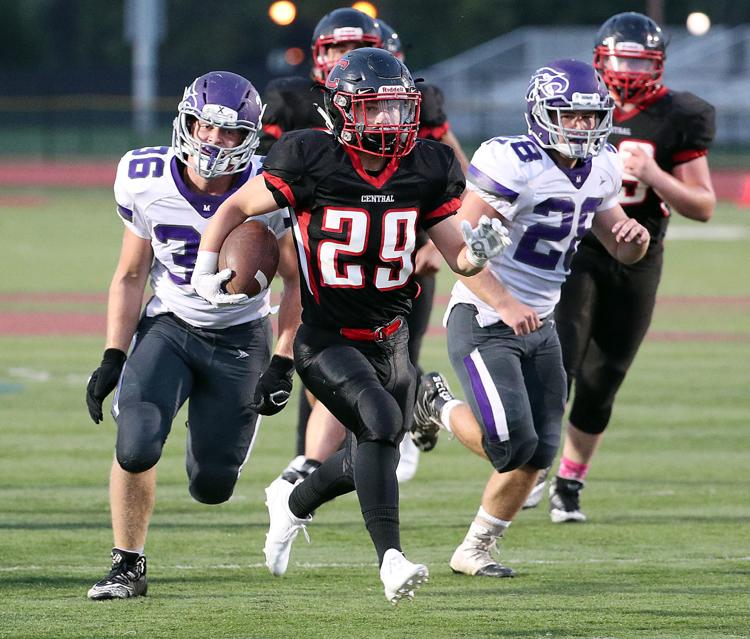 Aug. 23: La Crosse Central vs. Eau Claire Memorial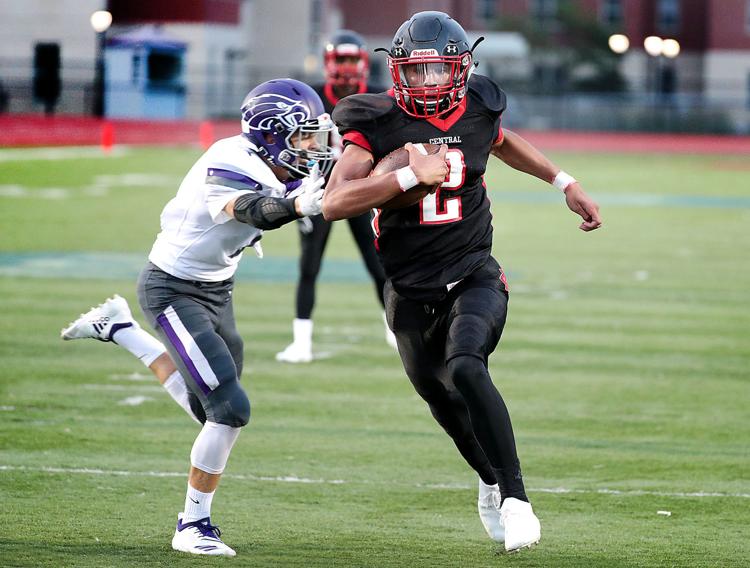 Aug. 23: La Crosse Central vs. Eau Claire Memorial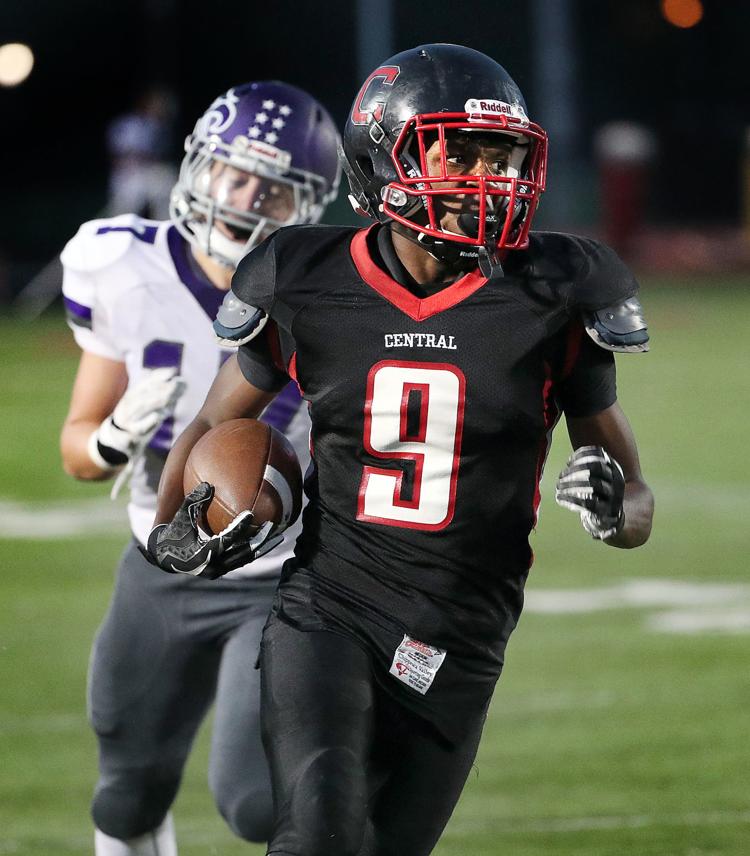 Aug. 23: La Crosse Central vs. Eau Claire Memorial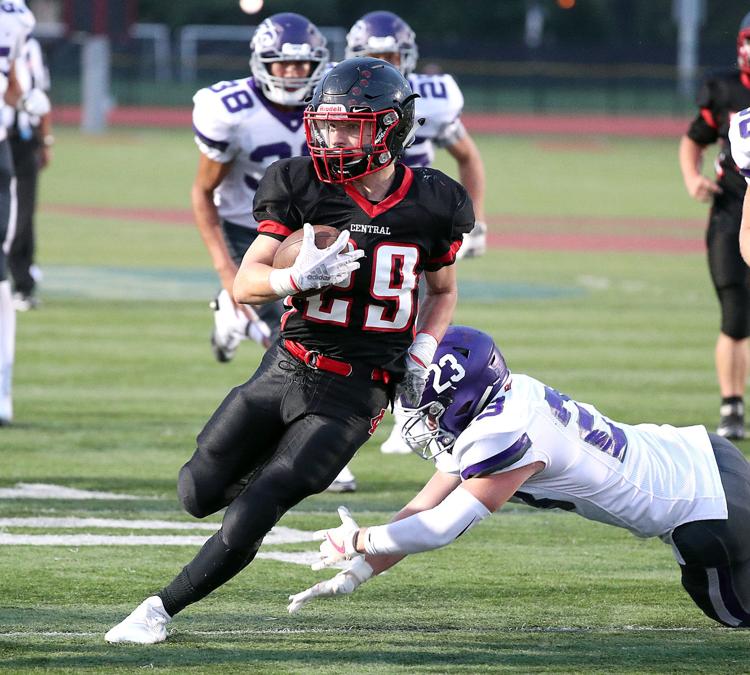 Aug. 23: La Crosse Central vs. Eau Claire Memorial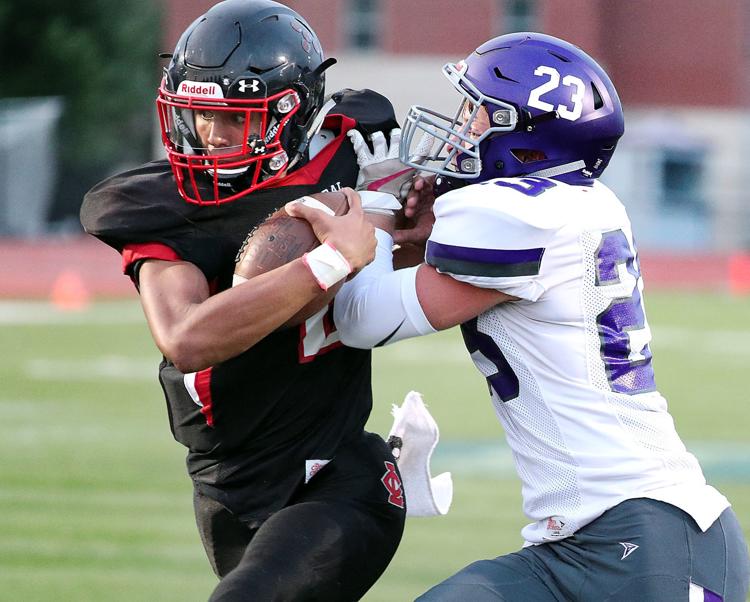 Aug. 23: La Crosse Central vs. Eau Claire Memorial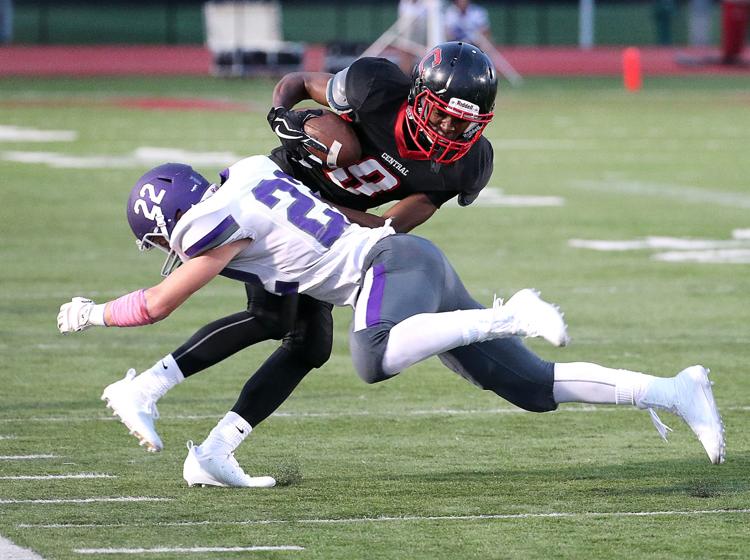 Aug. 23: La Crosse Central vs. Eau Claire Memorial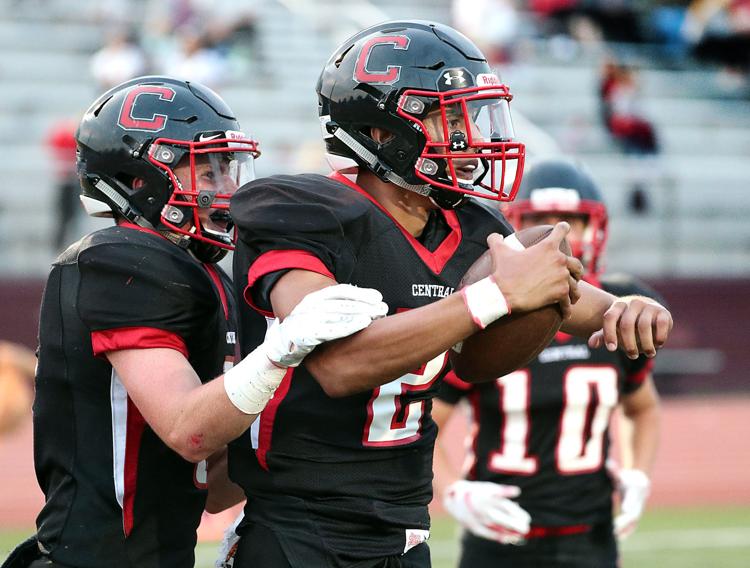 Aug. 23: La Crosse Central vs. Eau Claire Memorial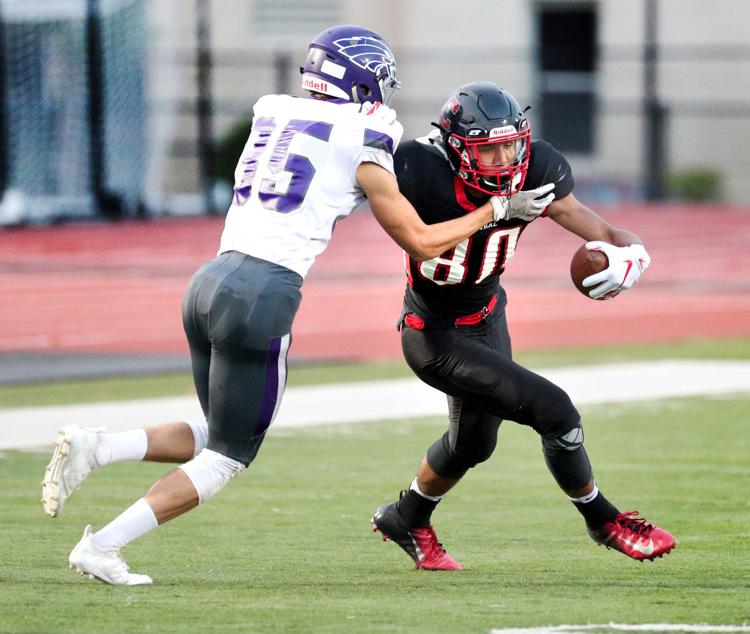 Aug. 23: La Crosse Logan vs. Eau Claire North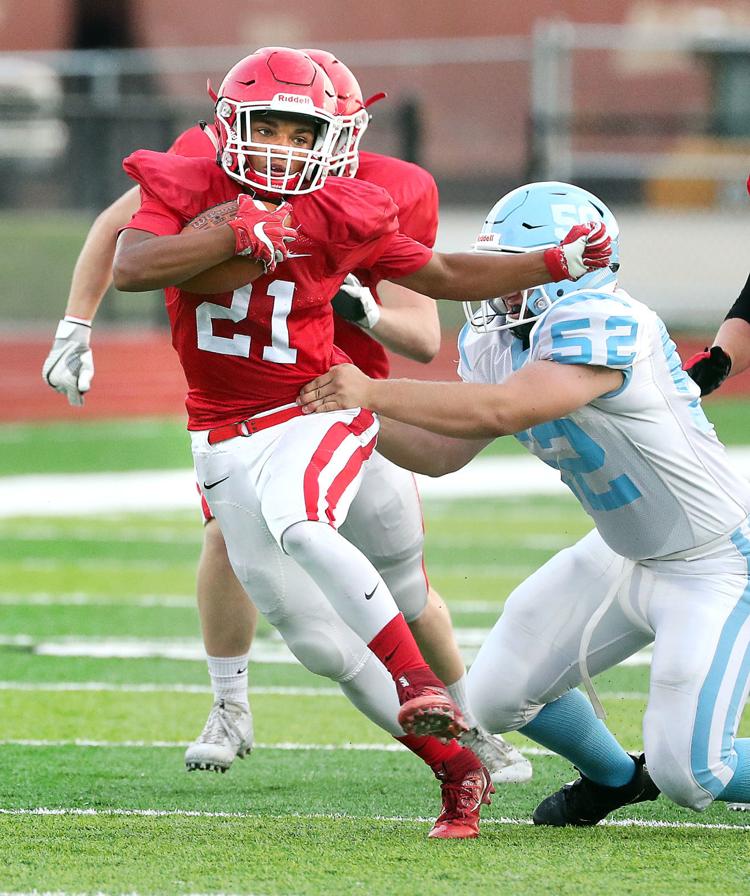 Aug. 23: La Crosse Logan vs. Eau Claire North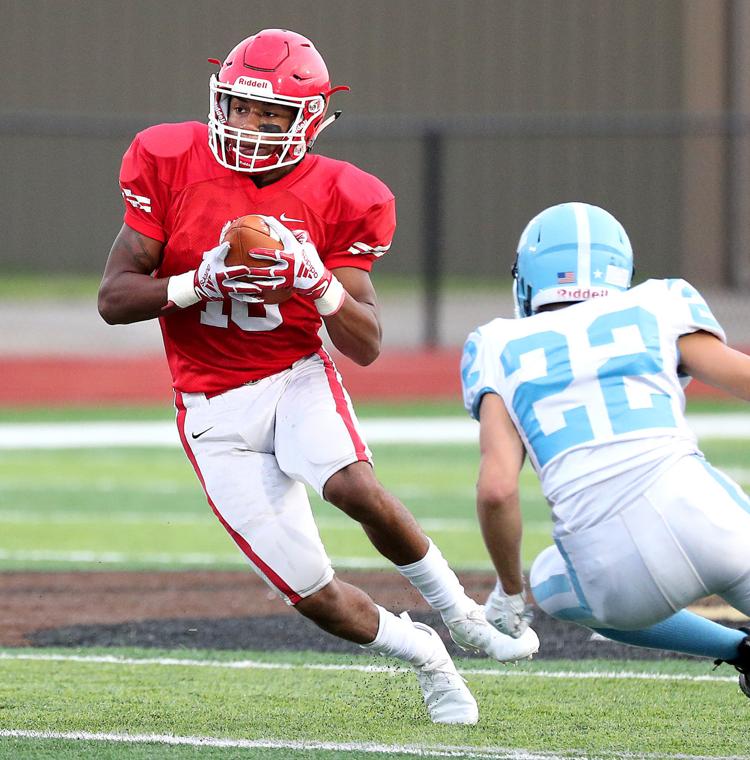 Aug. 23: La Crosse Logan vs. Eau Claire North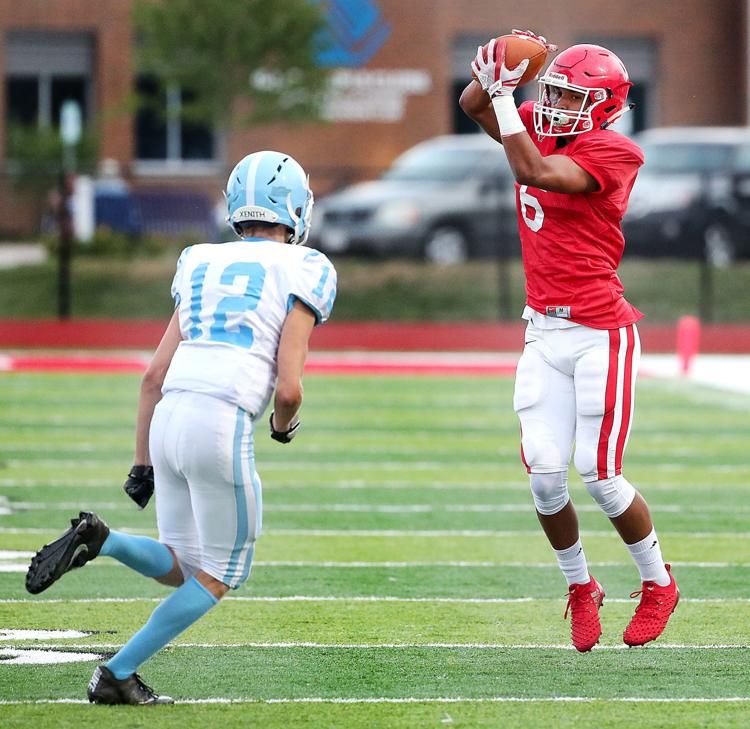 Aug. 23: La Crosse Logan vs. Eau Claire North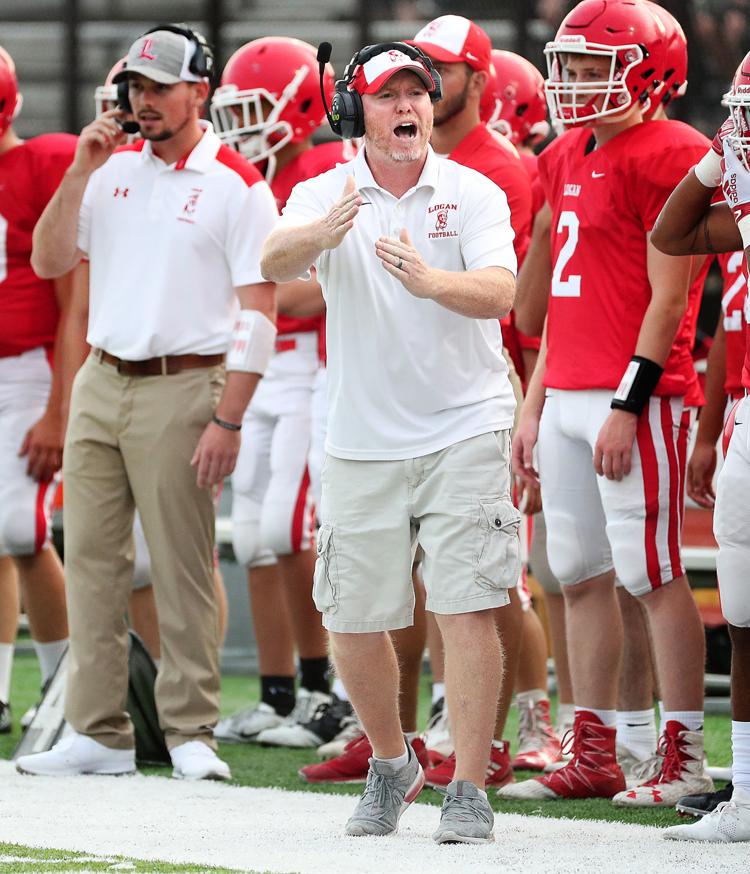 Aug. 23: La Crosse Logan vs. Eau Claire North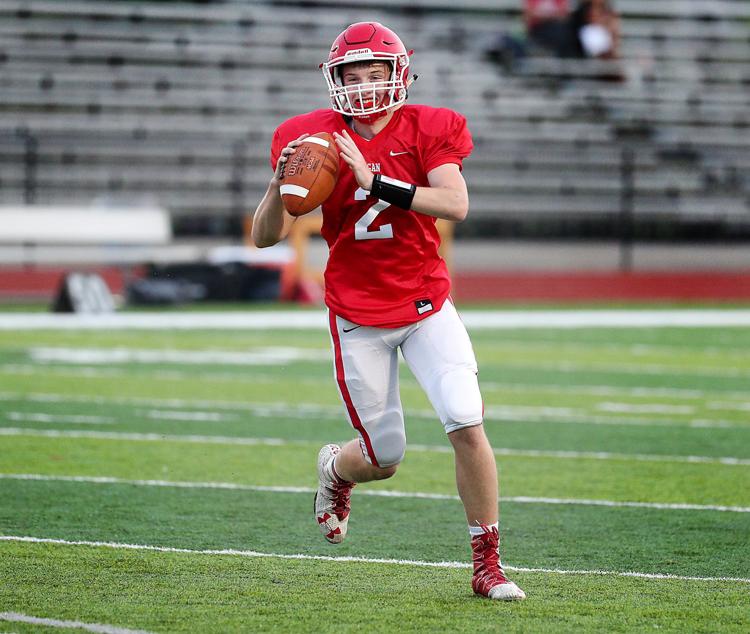 Aug. 23: La Crosse Logan vs. Eau Claire North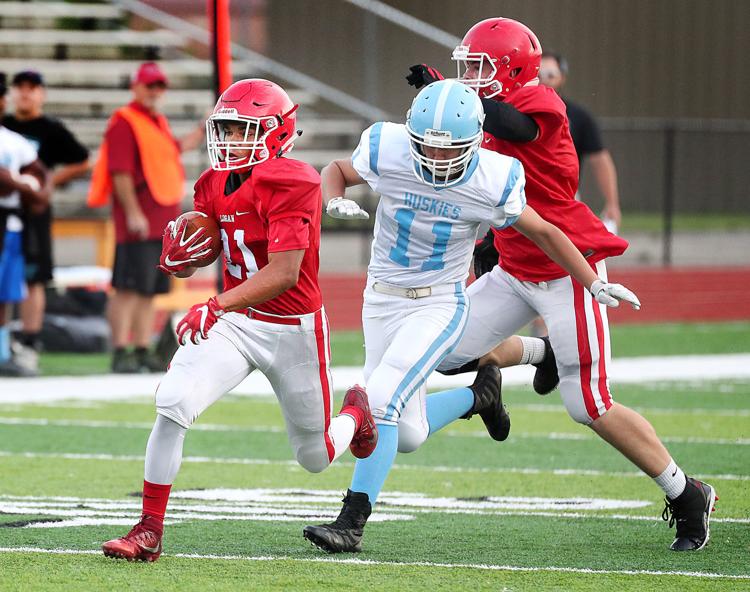 Aug. 23: La Crosse Logan vs. Eau Claire North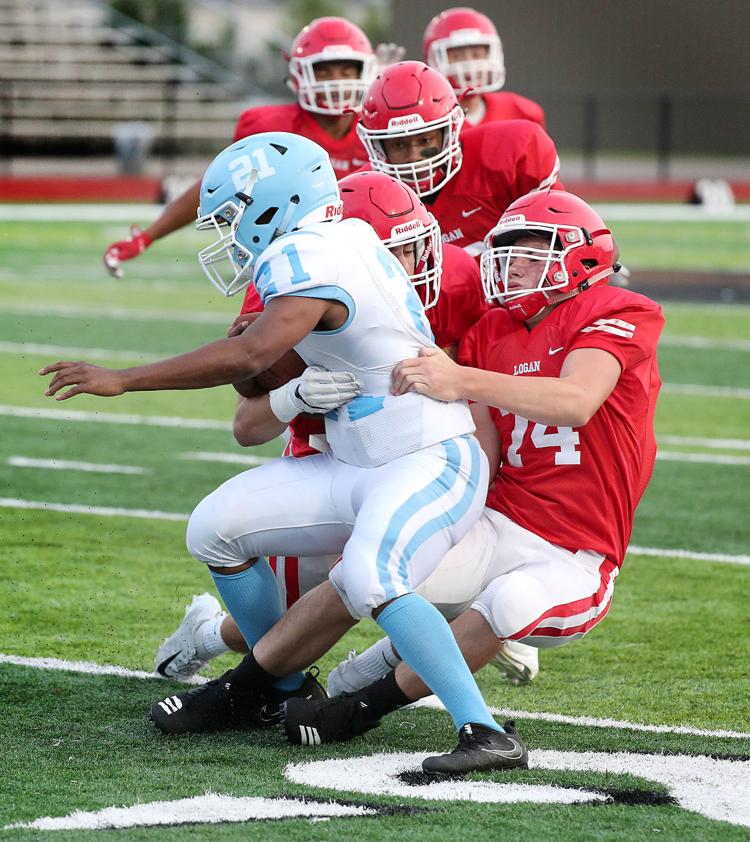 Aug. 17: Onalaska vs. River Valley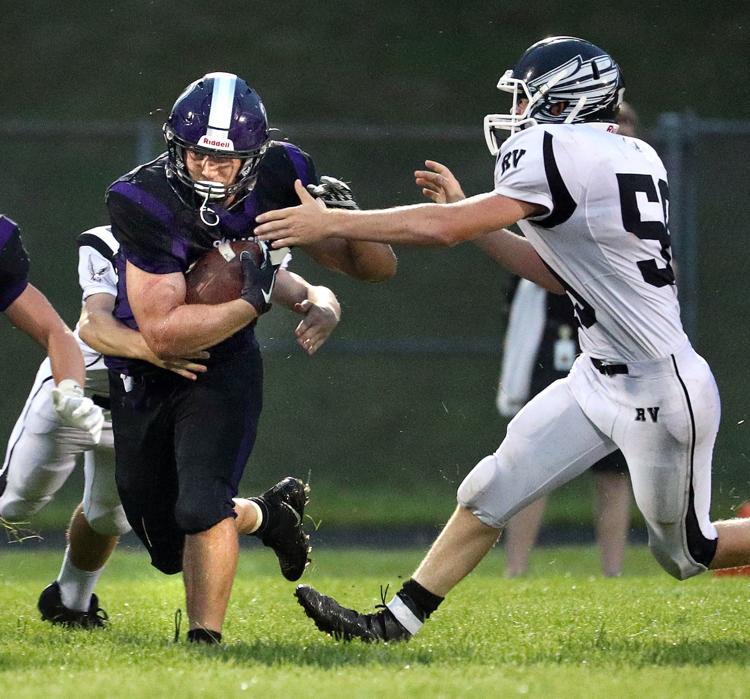 Aug. 17: Onalaska vs. River Valley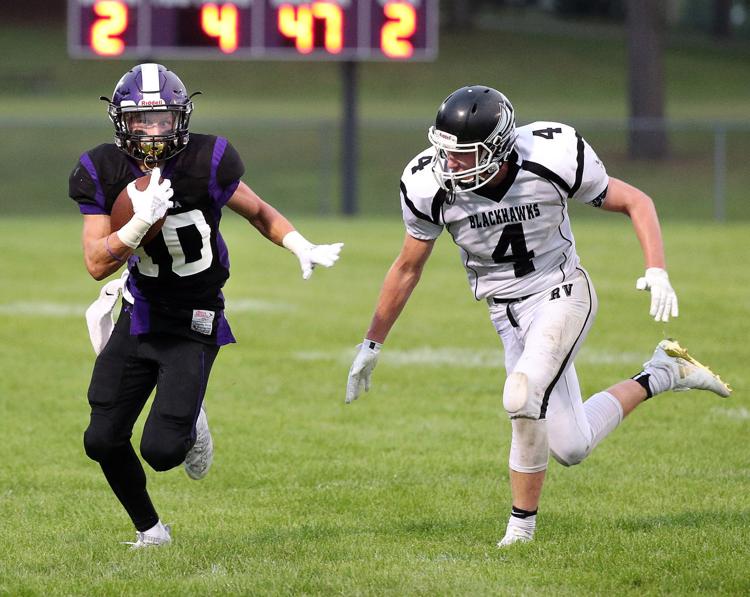 Aug. 17: Onalaska vs. River Valley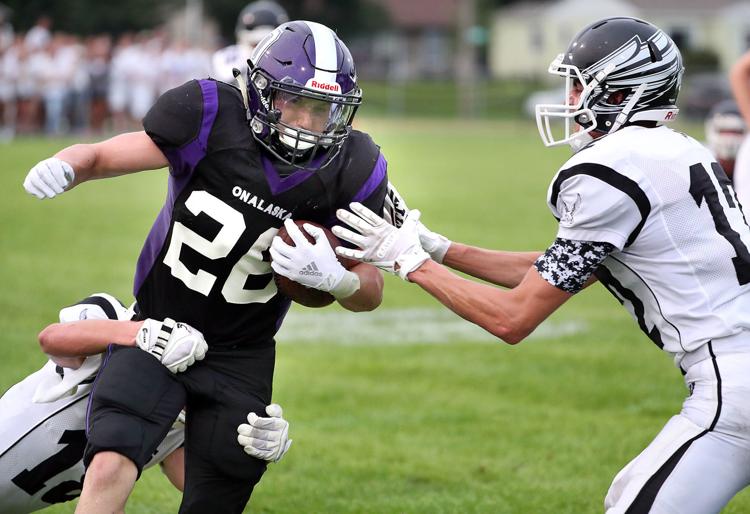 Aug. 17: Onalaska vs. River Valley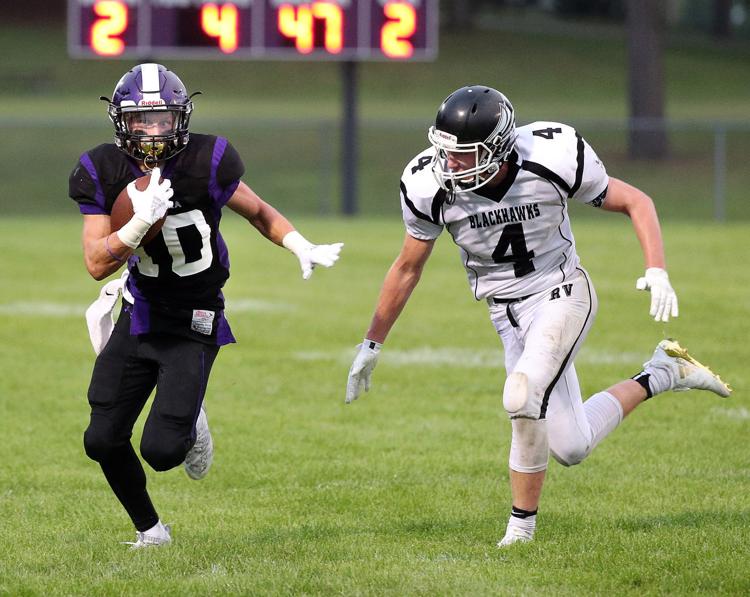 Aug. 17: Onalaska vs. River Valley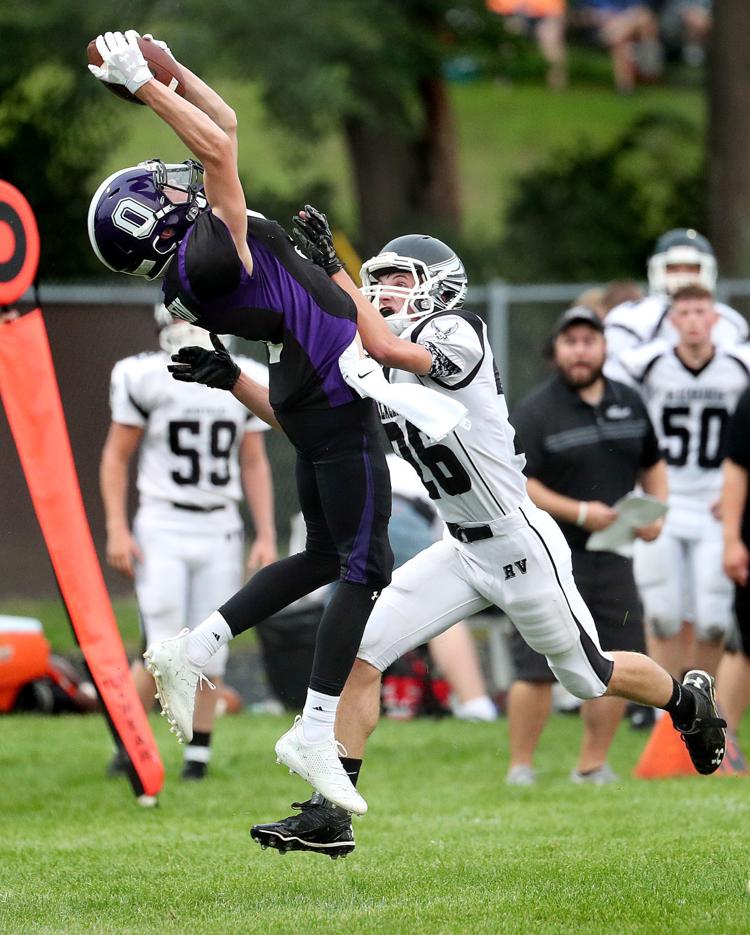 Aug. 17: Onalaska vs. River Valley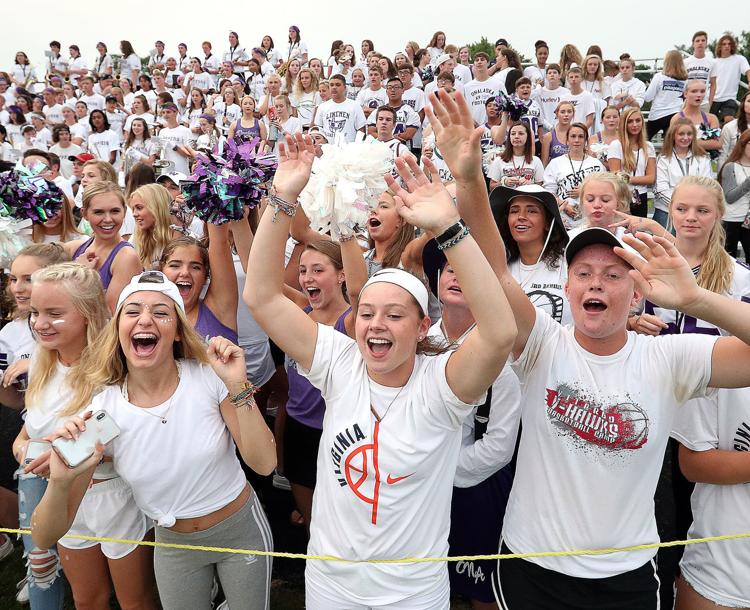 Aug. 16: Bangor vs. Melrose-Mindoro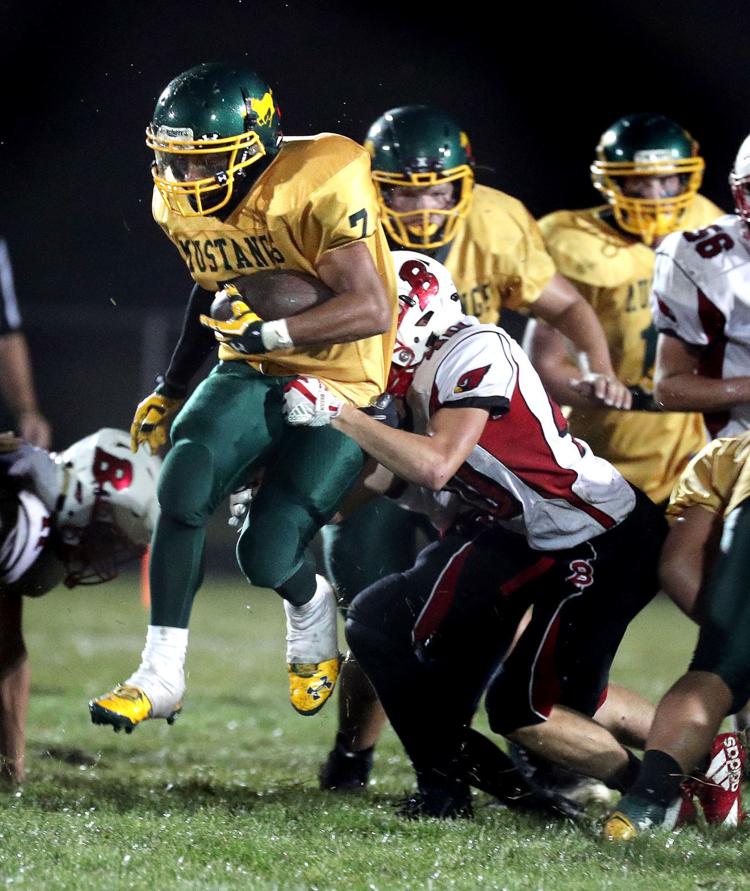 Aug. 16: Bangor vs. Melrose-Mindoro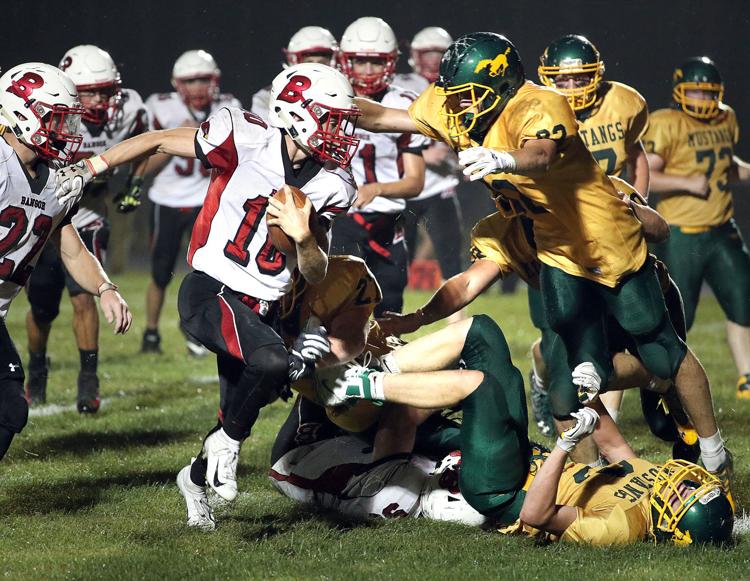 Aug. 16: Bangor vs. Melrose-Mindoro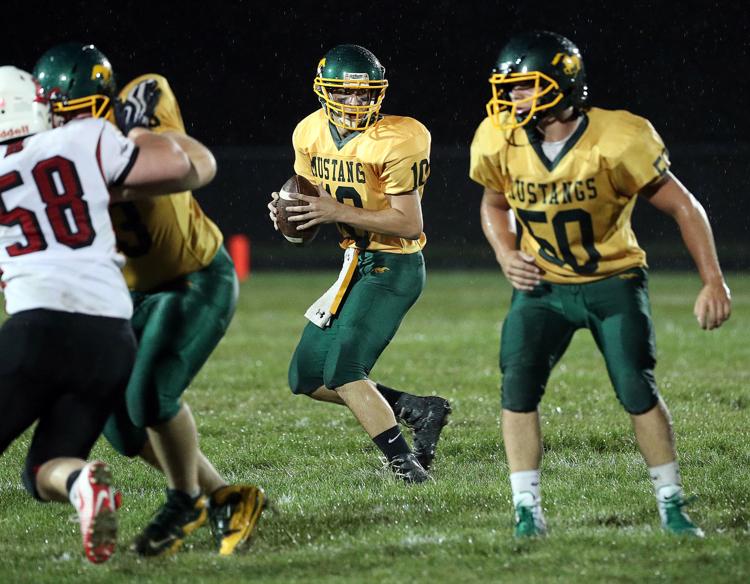 Aug. 16: Bangor vs. Melrose-Mindoro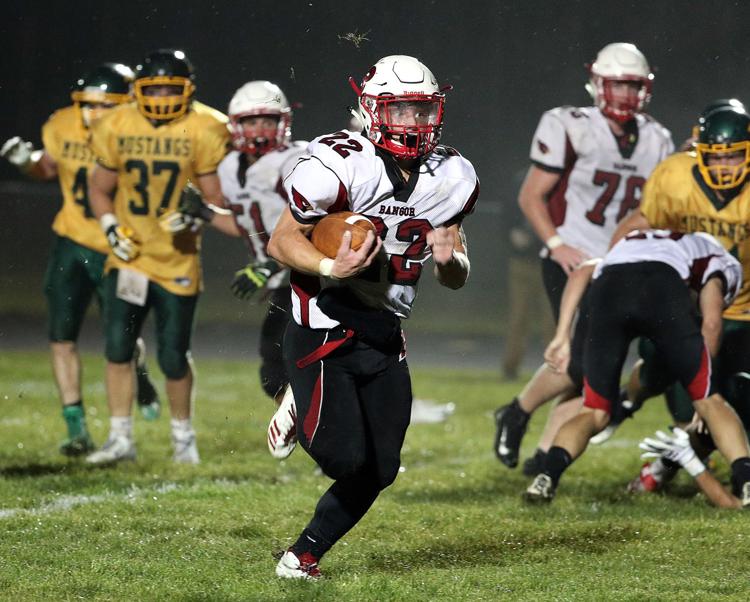 Aug. 16: Bangor vs. Melrose-Mindoro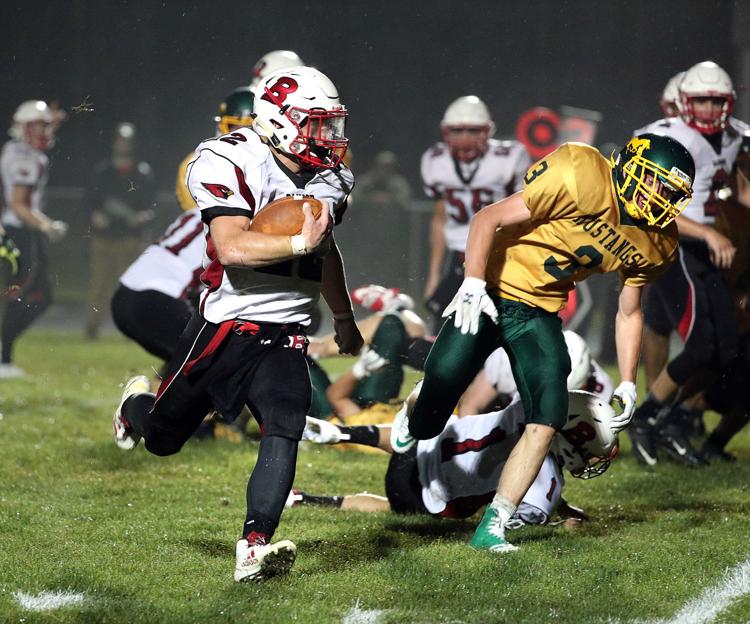 Aug. 16: Bangor vs. Melrose-Mindoro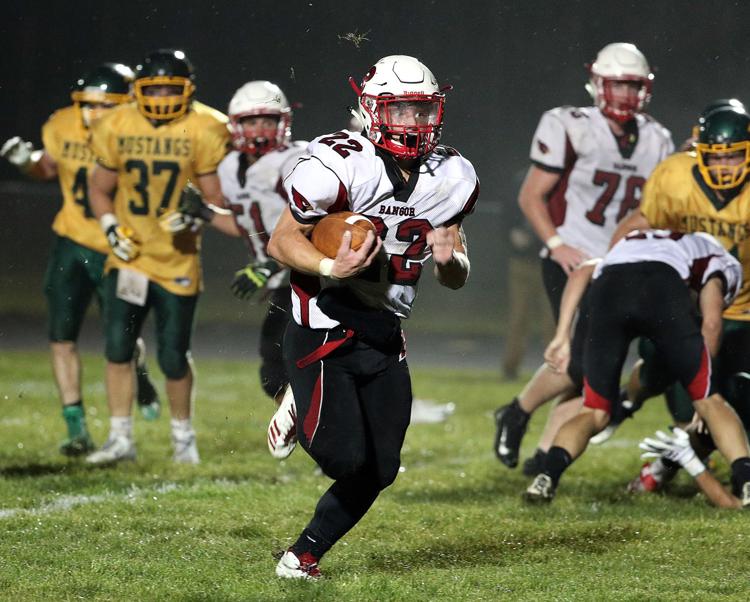 Aug. 16: Bangor vs. Melrose-Mindoro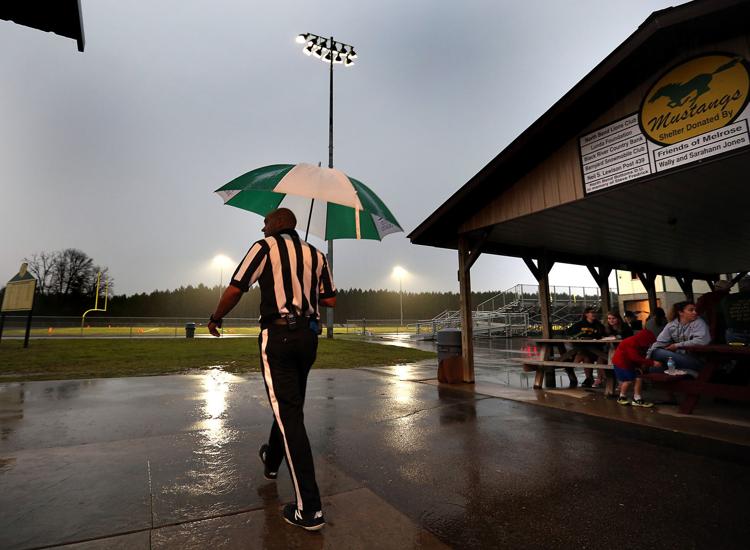 Aug. 16: Bangor vs. Melrose-Mindoro