Even under shoulder pads and a helmet, one can see the physical leaps and bounds that Logan High School's Max Harcey has taken since the end of last football season.
Running through drills last week at Swanson Field, it's clear that the senior running back and linebacker has filled out his 5-foot-11 frame with muscle. He looks ready for the wear and tear of what promises to be a taxing season for a player Logan will want on the field as many plays as possible.
Harcey's situation isn't unlike that of other Rangers, as the varsity roster of approximately 60 will have plenty of two-way players. But Harcey's task will be unique in that if the Rangers have it their way, he'll be around the ball on a good majority of snaps — carrying it, catching it, or tackling it.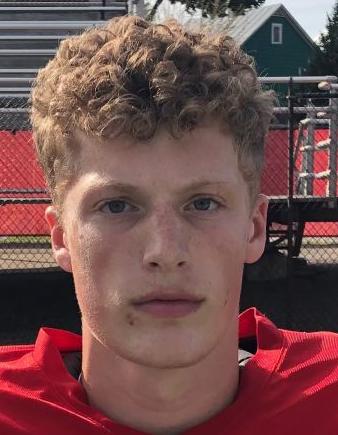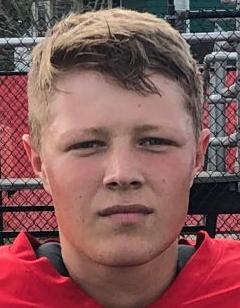 It's a challenge that Harcey prepared for by becoming part of a tandem in the backfield last year, racking up 210 yards and five touchdowns. But he's ready to be the top man behind quarterback Julian Erickson after an offseason spent conditioning his body for the added toll.
"It's taken a lot," Harcey said of his added strength. "Football's something that I really enjoy, so personally it wasn't too hard for me to find my way to the weight room. But I hope it's something that other people can follow."
The Rangers — 4-6 last season before bowing out in the first round of the playoffs in a hard-fought game at New Richmond — will look to follow Harcey's lead on the field too.
He'll be responsible for helping Logan churn out first downs on the ground, one its strengths in recent years, but he'll also be a key piece in coach Casey Knoble's defense as an outside linebacker. Knoble said Logan defensive coordinator Brock Harney has consistently helped players by making the scheme easy to understand, and this year is no different.
Knoble believes Harcey is poised for a big season after seeing his willingness to hit in the first few practices.
"You can see his confidence raise over the years. He's so much stronger than a year ago. He lifted hard going into his junior year, too, but he probably doubled that between junior and senior year," said Knoble, who enters his eighth year running Logan's program.
"He's extremely confident in the way that he runs. He maybe wasn't as confident last year, maybe a little bit passive because of that. But I don't see one bit of hesitation out of him this year."
You have free articles remaining.
Register for more free articles.
Stay logged in to skip the surveys.
Physical play has been one of Logan's trademarks over the years — even in seasons like this one in which a lot of new faces are getting playing time, those players are expected to play a punishing brand of football.
Harcey said that's something he and his teammates feel throughout the program, and a reputation he takes pride in.
"Football's a physical sport. If you're known as one of the most physical teams, that's a compliment, no matter what. So if I'm a part of that, I really enjoy that," Harcey said.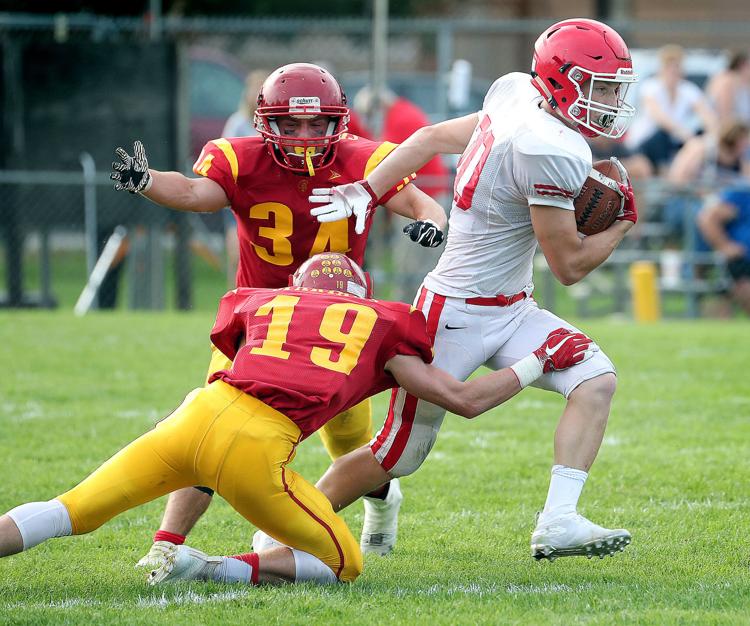 Obviously not every play on offense can end with the ball in Harcey's hands, and Erickson, a senior, has some weapons to work with at receiver that can take advantage of a defense loading up to slow Harcey. Junior Jack McHugh-Sake, a 6-foot-4 receiver, has the size and athletic ability to make a catch even with defenders near him.
Harcey said he believes the Rangers will have a good amount of speed and versatility offensively, allowing Knoble to keep concepts similar while changing out players in certain spots.
"Being able to do a lot of things out of a bunch of different looks, play to our strengths, and control tempo. That's what we'll be," Harcey said.
Depth is going to be a concern for Logan — "A lot of these guys know that they're going to have to play a lot of football on any given night," Knoble said.
But finding ways to maximize what Harcey brings to the table on both sides of the ball is something Knoble and the Rangers coaches are excited to do.
"The way that he runs, the way he attacks the ball in the air, the way he attacks runners," Knoble said. "It's been a real fun thing to watch, his progression from sophomore year until now."