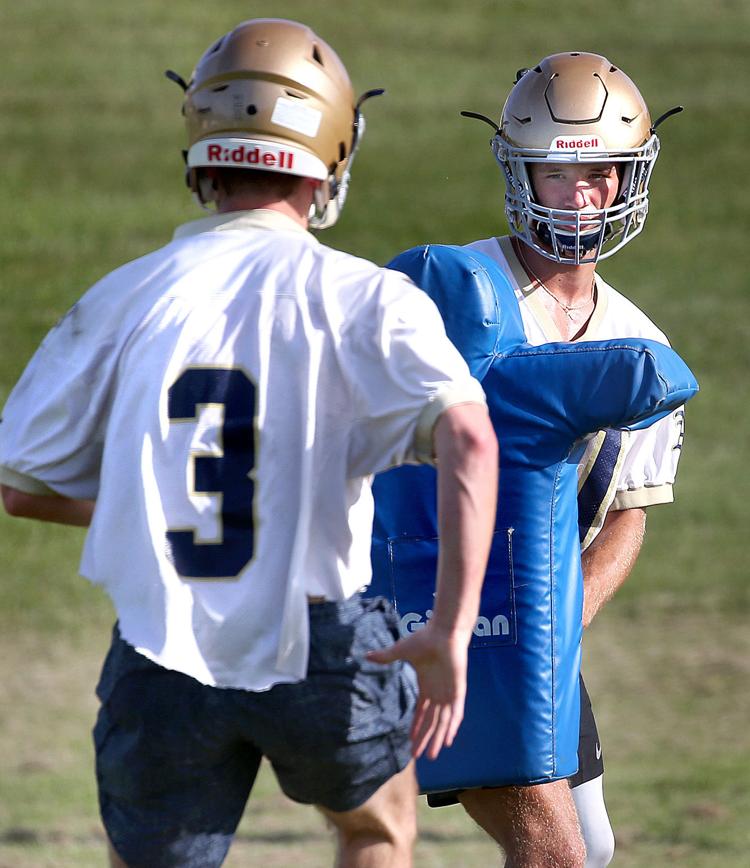 The Aquinas High School football team will have a fresh start when it begins a new season in August.
In part, it'll be the same fresh start that every other high school football team has when games approach, but the Blugolds will also have a new lineup of opponents facing them when they take the field. Aquinas is one of the handful of programs in the area that shuffled conferences as part of the WIAA's realignment plan, moving from the MVC to the SWAL.
At one of their summer contact days on Tuesday, the Blugolds spoke of hope and opportunity in their new conference, even though they'll only be in the conference for one season.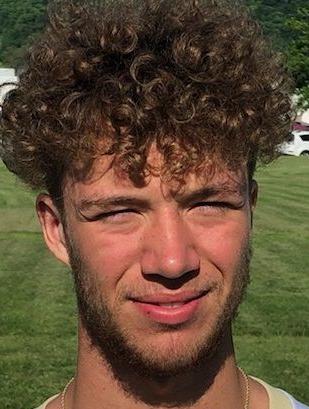 "It's going to be nice to play teams our own size," junior Aiden Lee said. "We should be able to compete better, and it'll be fun. It was always a battle, every single game (in the MVC). You just had to go out and give your all, didn't matter what the end result would be."
In the joint WIAA/WFCA plan for 2020, Aquinas will move to the new-look Coulee, but this fall they'll play their SWAL opponents with hopes of improving on a couple of difficult seasons.
Aquinas coach Tom Lee said he and his staff knew their program was going to hit some lean years due to the number of boys in previous classes at the school and how many of them played football. But he's confident they'll be in better shape in terms of roster size this season and moving forward.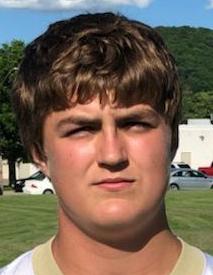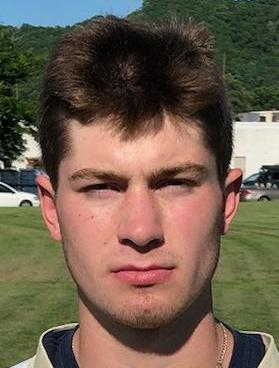 That's encouraging for Clay Berra, a senior-to-be lineman for Aquinas. He said the last few years took a lot of mental strength for the players on the varsity roster.
"We had to keep in mind that we are able to play. We had the skill, we just didn't always have the manpower. We can have both now, we just have to have the mental toughness," said Berra, a Division 3 state qualifier in wrestling last winter.
You have free articles remaining.
Register for more free articles.
Stay logged in to skip the surveys.
Having more players available will help both the competition in games and on the practice field, according to Tom Lee.
"We're not making excuses, but it was pretty tough for us. But now, we feel like we get to compare apples to apples," Tom Lee said. "We're telling our kids, 'We're going to have more bodies to spell you. You're going to be fresher in Week 8.' We're talking playoffs, we don't think that's ridiculous to talk about."
Aquinas is losing some familiar names across many sports — players like Jake Savoldelli, Bryce Lee and Brandon Merfeld, who were big contributors. That'll mean a different look when the Blugolds make their debut in their new conference.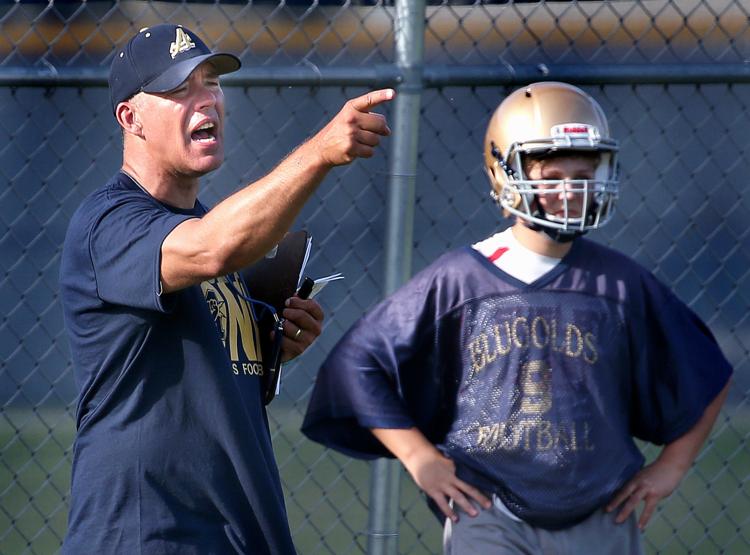 Gavin Wetzel, a 6-foot-2 senior-to-be, is expected to become the team's quarterback after starting one game there last season, a loss at West Salem. Wetzel said joining the new conference has gone hand and hand with an invigoration of the program.
"I think it's given us a new perspective on the whole thing. We're finally getting some hope, some drive to do well, because we don't know what we're going into," Wetzel said. "We're hoping we don't get just outmanned instead of outskilled. We didn't have enough people last year, or the year before. This year, that's going to be a lot better."
The new conference will get a different look from Aquinas. Tom Lee wants to be less quarterback-dependent than the team was last season. Injuries piled up under center last year, with five players taking snaps. He said Tuesday his roster has a good number of players that can run the ball effectively, so expect to see the Blugolds use multiple running backs.
"We want to run the ball. Successful teams are able to do that. We need to have an offense that's more quarterback-friendly, maybe not as quarterback-dependent," Tom Lee said.
Aquinas wrapped its contact days Wednesday knowing that there's a good deal of work ahead to be ready for games come August. But those hours together are important for establishing the team they want to be.
"We're trying to get a lot of team bonding in, and playbook install," Aiden Lee said. "Just figuring out what we have for talent and who can play where."