ONALASKA — The Onalaska High School football team stood back, and coach Tom Yashinsky reached down and moved a helmet out of the way.
Then, everyone went silent before Landon Peterson landed a back flip to trigger another celebratory explosion.
The Hilltoppers were outright MVC champions, and the feeling was pretty overwhelming to some after battling through a 17-10 victory over Holmen on Friday.
"We were all tied, but we battled, dug deep and won," said Onalaska senior Jess Ondell, who recovered a fourth-quarter fumble that led to a touchdown. "We were all tired, but we wanted it."
The fumble played a key role during a game that was tied 3-3 at halftime and began its fourth quarter with Onalaska (8-1, 6-0) holding a 10-3 lead. The Vikings (6-3, 4-2) took possession at their own 9-yard line and fumbled on first down.
Ondell pounced on the ball at the 13, and Nathan Lubinsky took the ball around the right end and into the end zone for a 17-3 lead with 9 minutes, 37 seconds left.
Lubinsky rushed for a game-high 73 yards on 19 carries
But one of Holmen's biggest enemies in big games this season has been the turnover. The Vikings also maintained possession on two other fumbles.
"We can't give them the ball on the 9-yard line and put a defense that played well in such a tough spot like that," Holmen coach Travis Kowalski said. "Turnovers and penalties hurt us tonight."
The Vikings did recover to close the gap when Jaedon Abraham finished an 87-yard drive with a 5-yard touchdown as 6:60 remained and got the ball back after stopping Lubinsky short on third down with 2:57 left.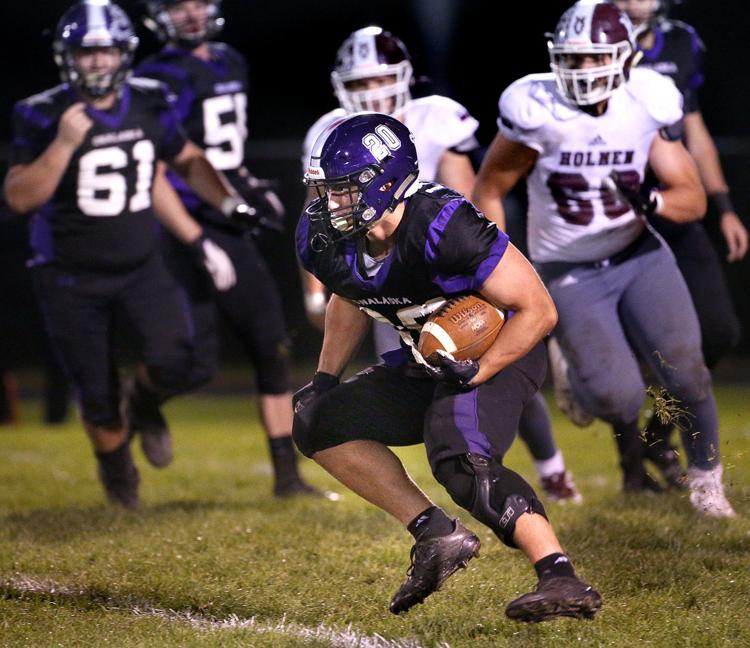 But Holmen was also at its own 9 again. The Vikings moved to the Onalaska 34 before a holding call moved them back with 15.5 seconds left. Quarterback Cameron Weber was sacked on the final play.
You have free articles remaining.
Onalaska, which had lost 10 of its previous 11 games against Holmen, had scoring drives of 31, 58 and 13 yards to keep the Vikings and Sparta from getting a share of the title. The Hilltoppers have had at least a share of the championship in three of the last four years.
The 58-yard drive came near the end of the third quarter and broke the halftime tie.
Quarterback Austin Larson started it with a 12-yard run, and Lubinsky gave the Hilltoppers a first down at the Holmen 10 with a 20-yard run. Larson was dropped by Kaden Banks for a 2-yard loss before dropping a 12-yard pass into the hands of Peterson on the right side of the end zone.
"They were loading the box and making life miserable for Lubs," Larson said of the Vikings. "We knew Landon would be one-on-one in that situation, and he made the play."
Brett Holden gained 70 of Holmen's 176 rushing yards, and Weber carried 17 times for 63 in addition to passing for 56 yards.
The Vikings also had a chance to break the 3-3 tie first when Kowalski called for kicker Brekan Turner, who made a 35-yard field goal in the second quarter, to attempt a 50-yarder when the first drive of the third quarter stalled at the Onalaska 32.
The Hilltoppers blocked that attempt after some difficult on the snap and hold.
"That was a bad decision on my part," Kowalski said. "He can kick it that far, and he won a (junior varsity) game with a 44-yarder once, but it puts a lot of pressure on your long snapper and holder, and you know (the Hilltoppers) are going to come after it."
Onalaska followed that play with its 58-yard drive to take control in a game it had been waiting to play all season. Yashinsky has been very up front in saying that the title belonged to Holmen until the Hilltoppers could rip it away.
Both teams will find out Saturday where WIAA first-round playoff games are.
"On Monday, I asked our players to raise their hand if they've beaten Holmen in a varsity football game," Yashinsky said. "One, (Nathan) Lubinsky raised his hand.
"Tonight, we had 53 hands up, and that's a pretty sight."
---
October 18: Holmen vs. Onalaska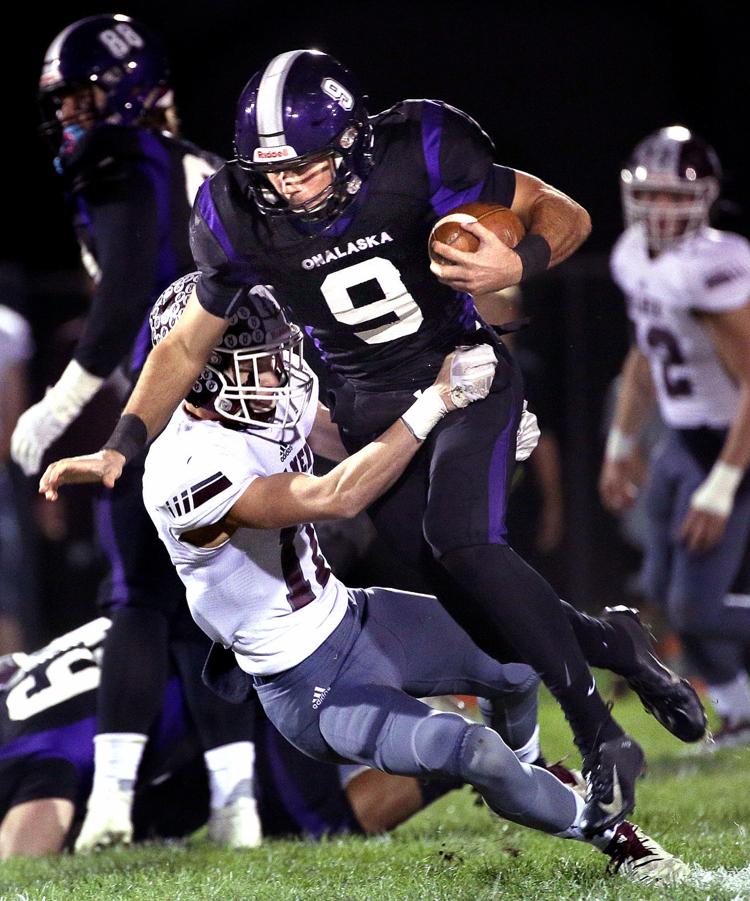 October 18: Holmen vs. Onalaska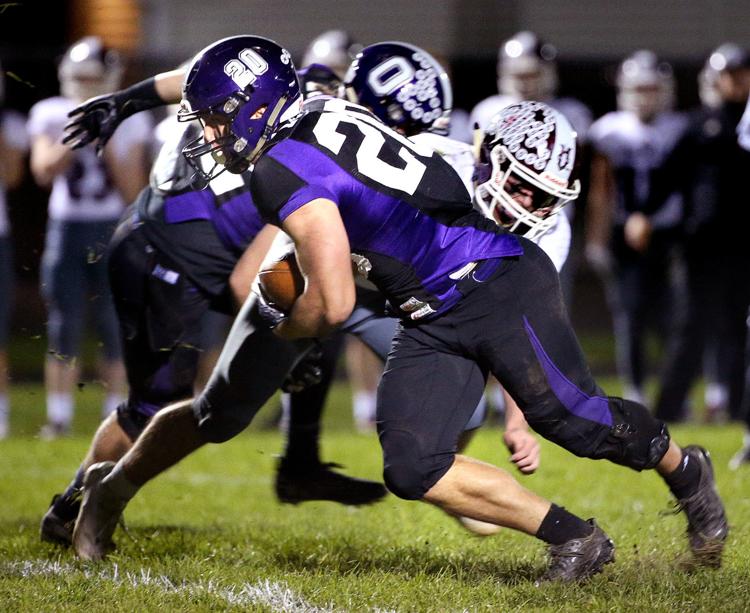 October 18: Holmen vs. Onalaska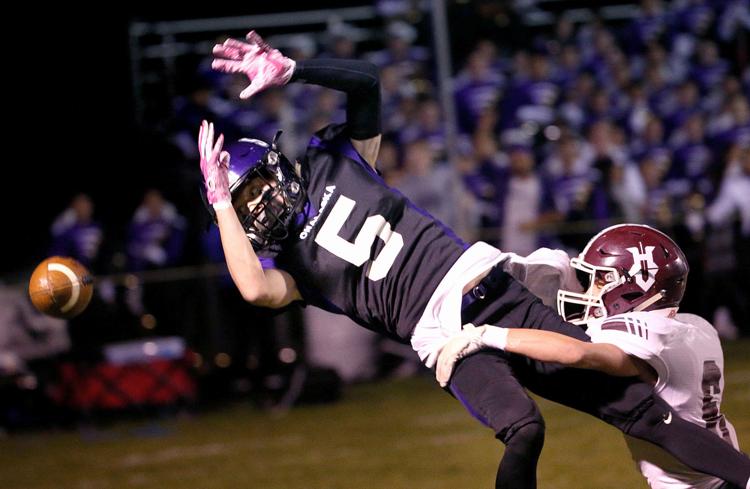 October 18: Holmen vs. Onalaska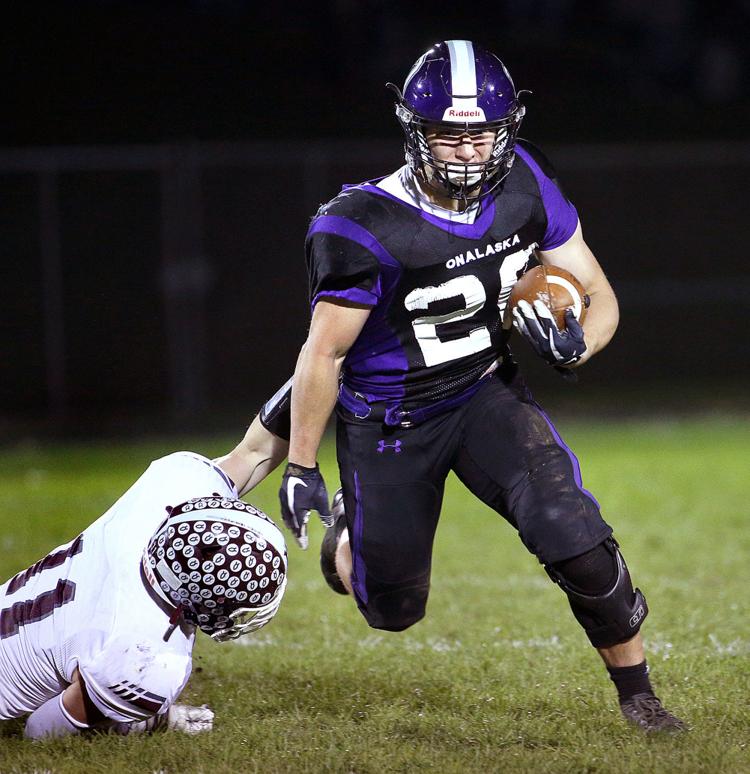 October 18: Holmen vs. Onalaska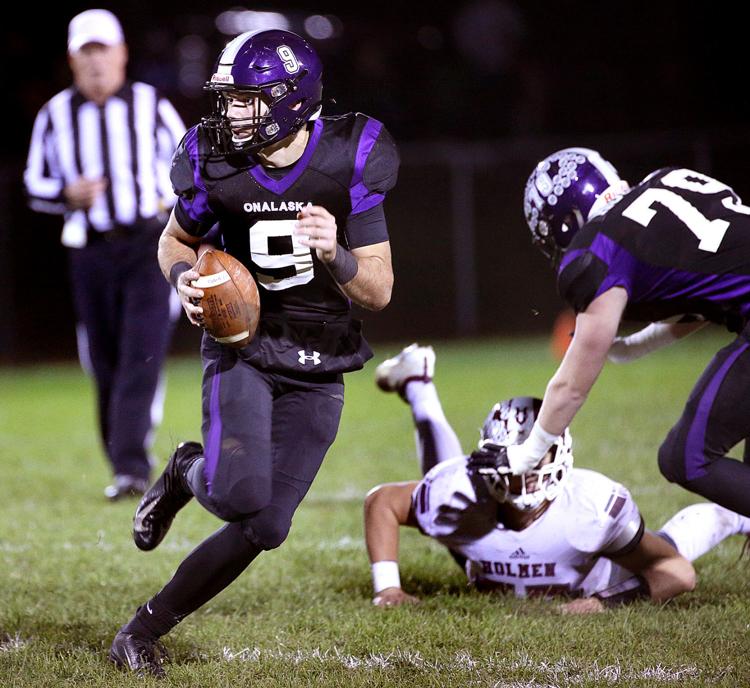 October 18: Holmen vs. Onalaska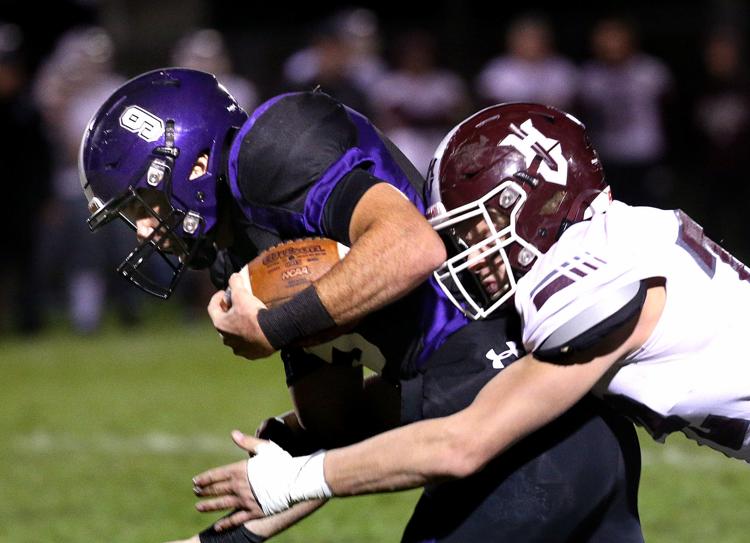 October 18: Holmen vs. Onalaska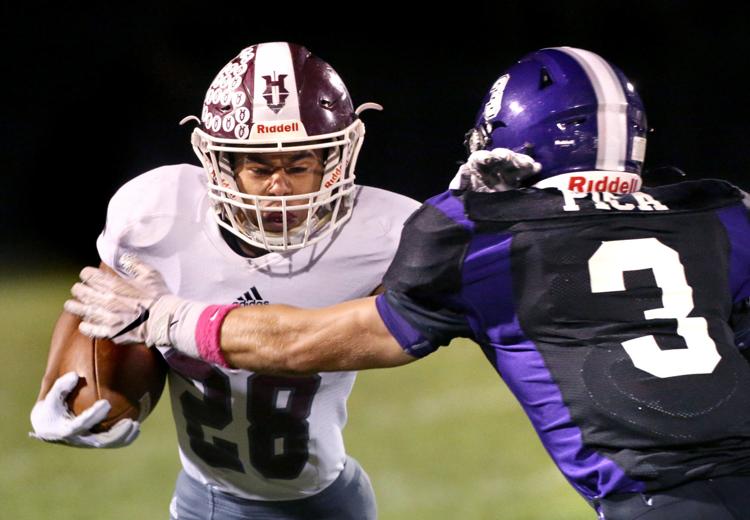 October 18: Holmen vs. Onalaska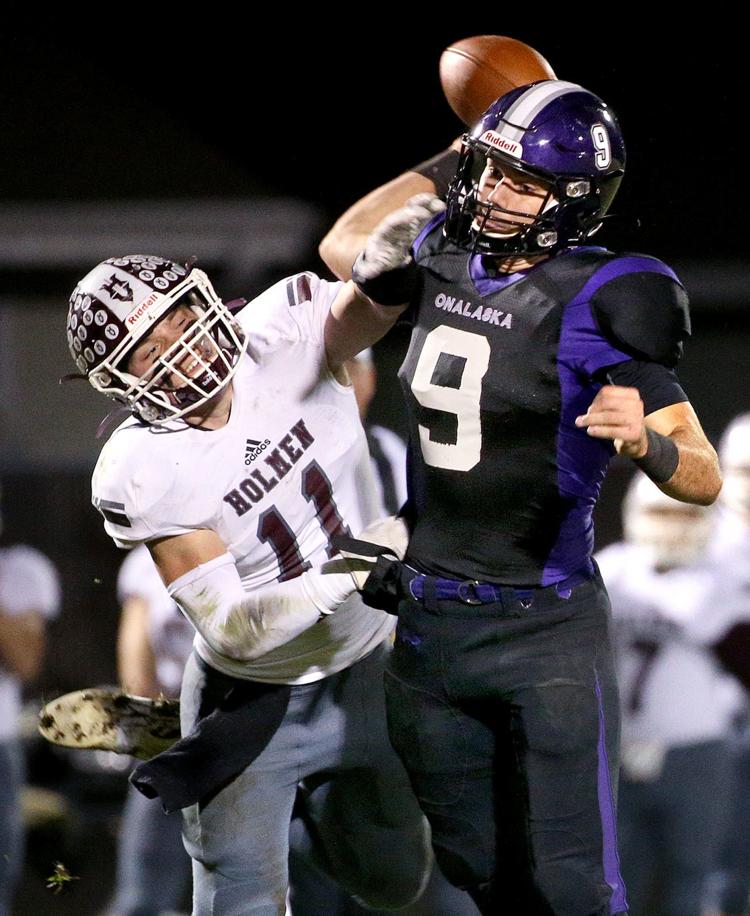 October 18: Holmen vs. Onalaska
October 18: Holmen vs. Onalaska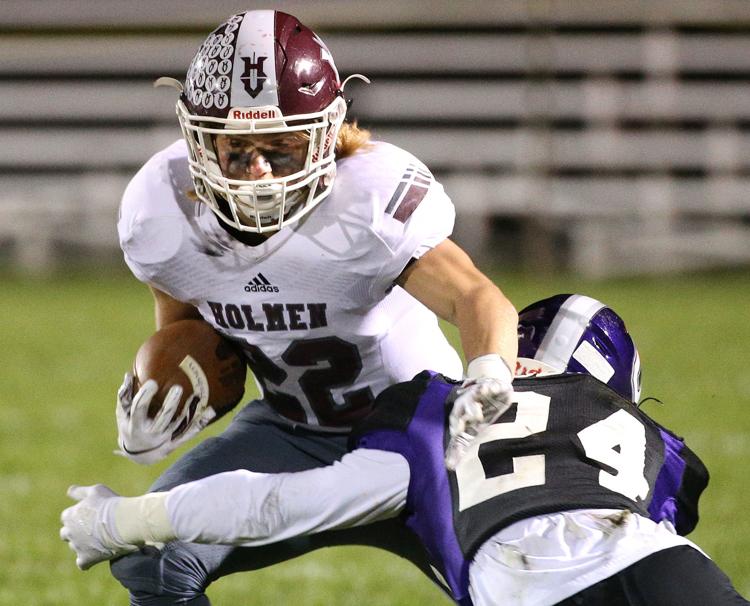 October 18: Holmen vs. Onalaska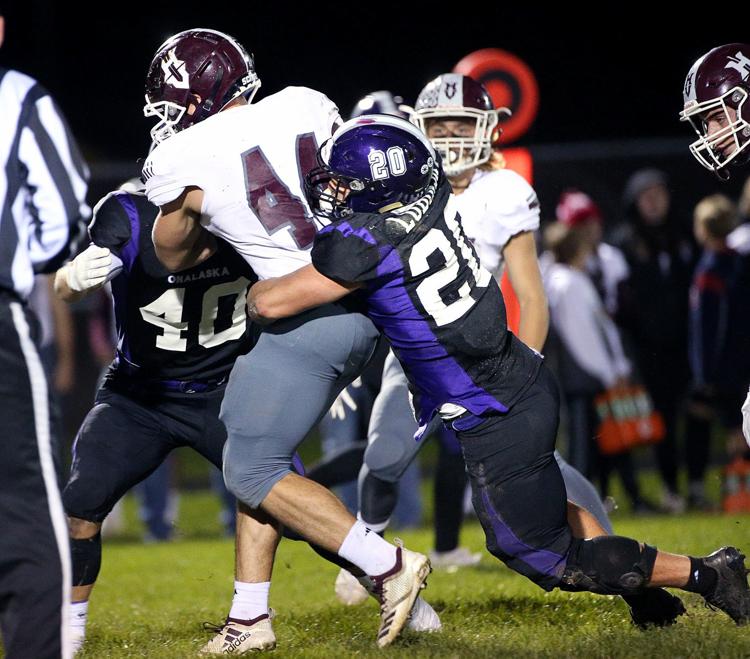 October 18: Holmen vs. Onalaska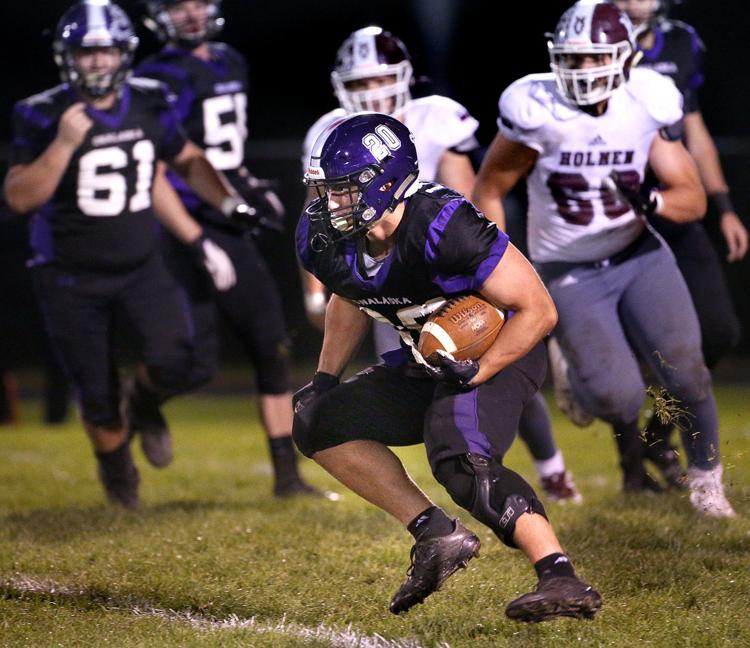 October 18: Holmen vs. Onalaska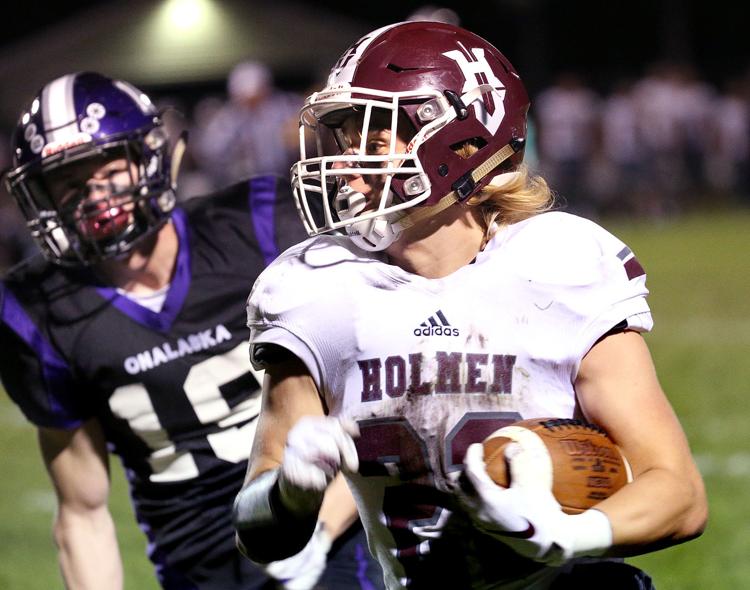 October 18: Holmen vs. Onalaska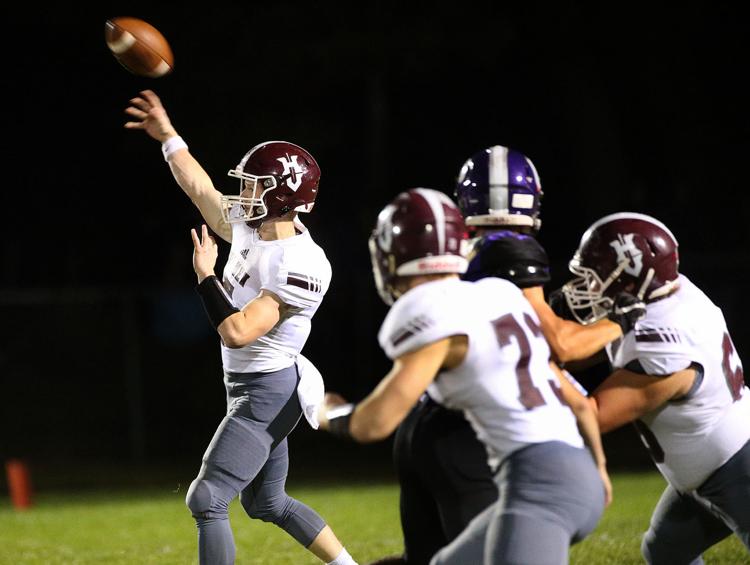 October 18: Tomah vs. Logan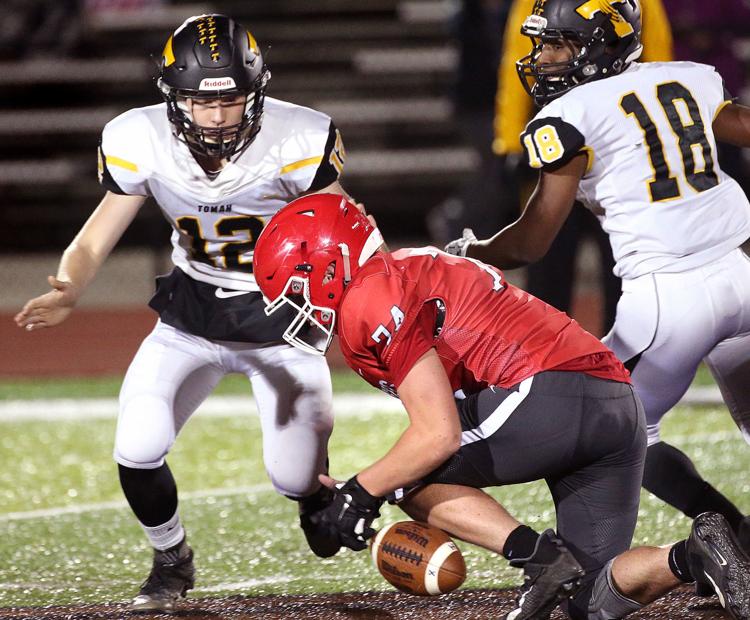 October 18: Tomah vs. Logan
October 18: Tomah vs. Logan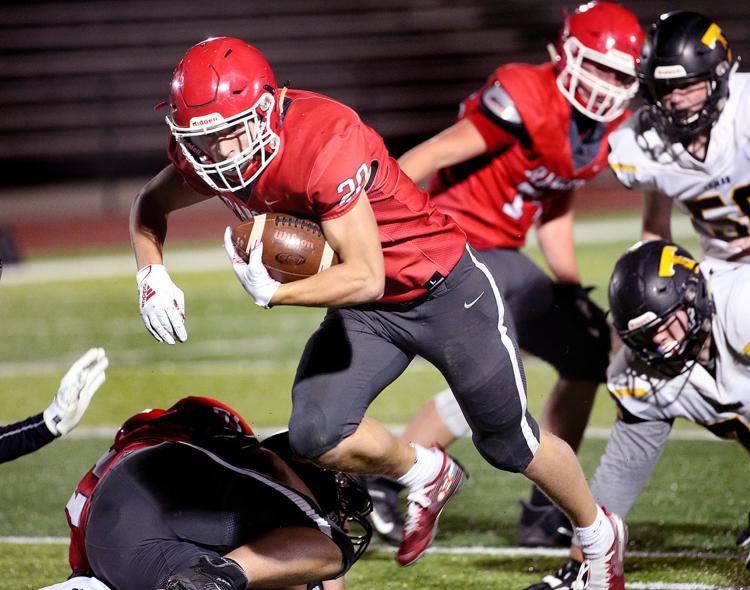 October 18: Tomah vs. Logan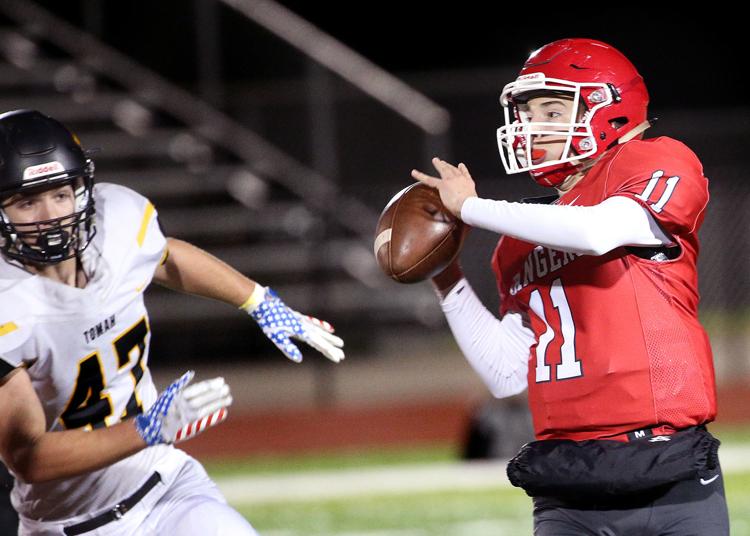 October 18: Tomah vs. Logan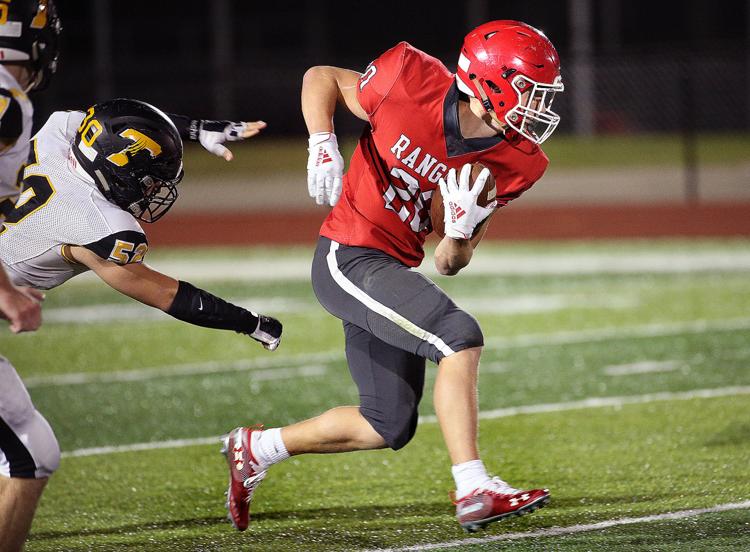 October 18: Tomah vs. Logan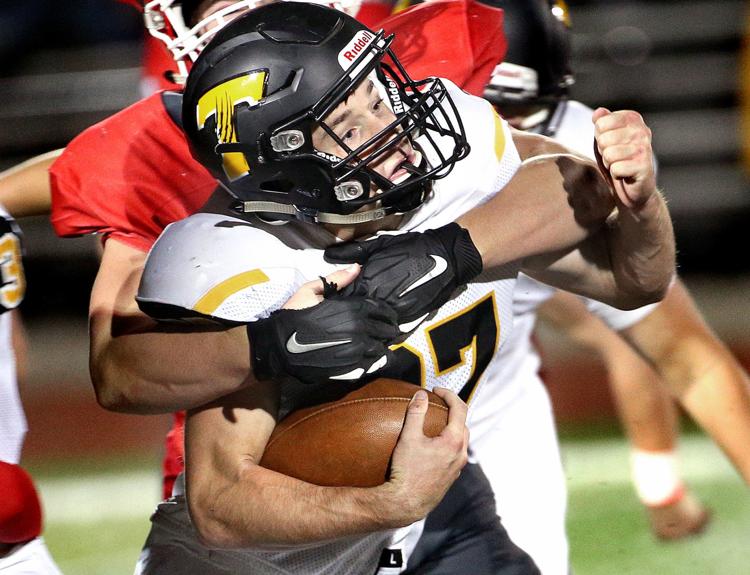 October 18: Tomah vs. Logan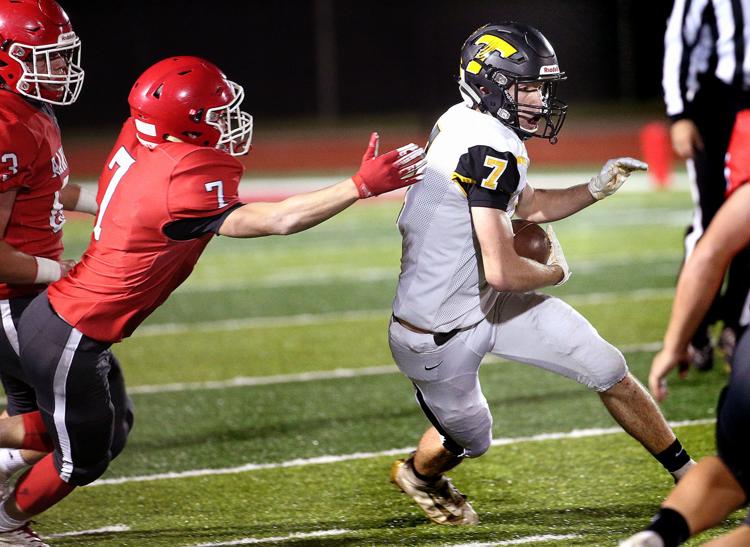 October 18: Tomah vs. Logan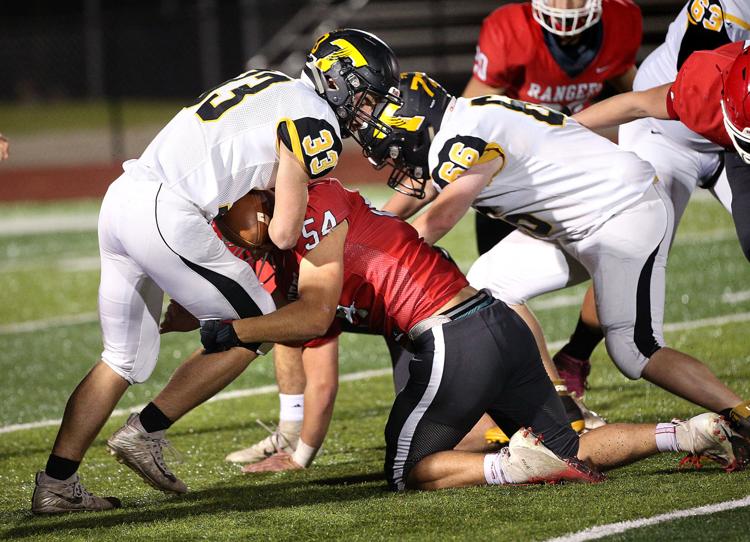 Onalaska Luther vs. Aquinas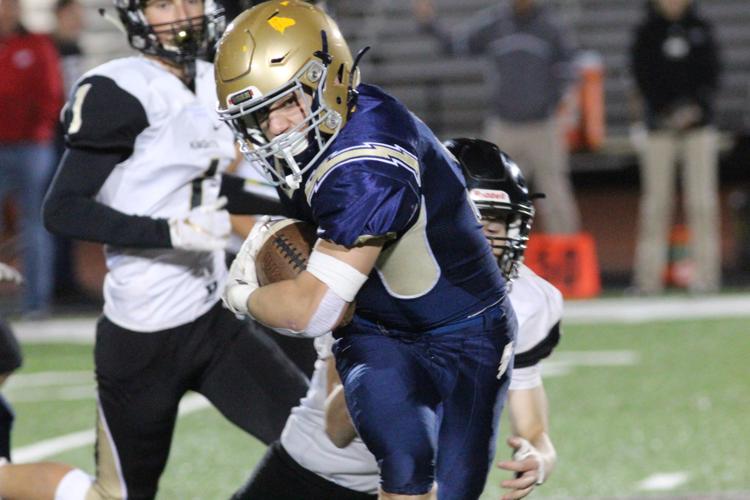 Onalaska Luther vs. Aquinas