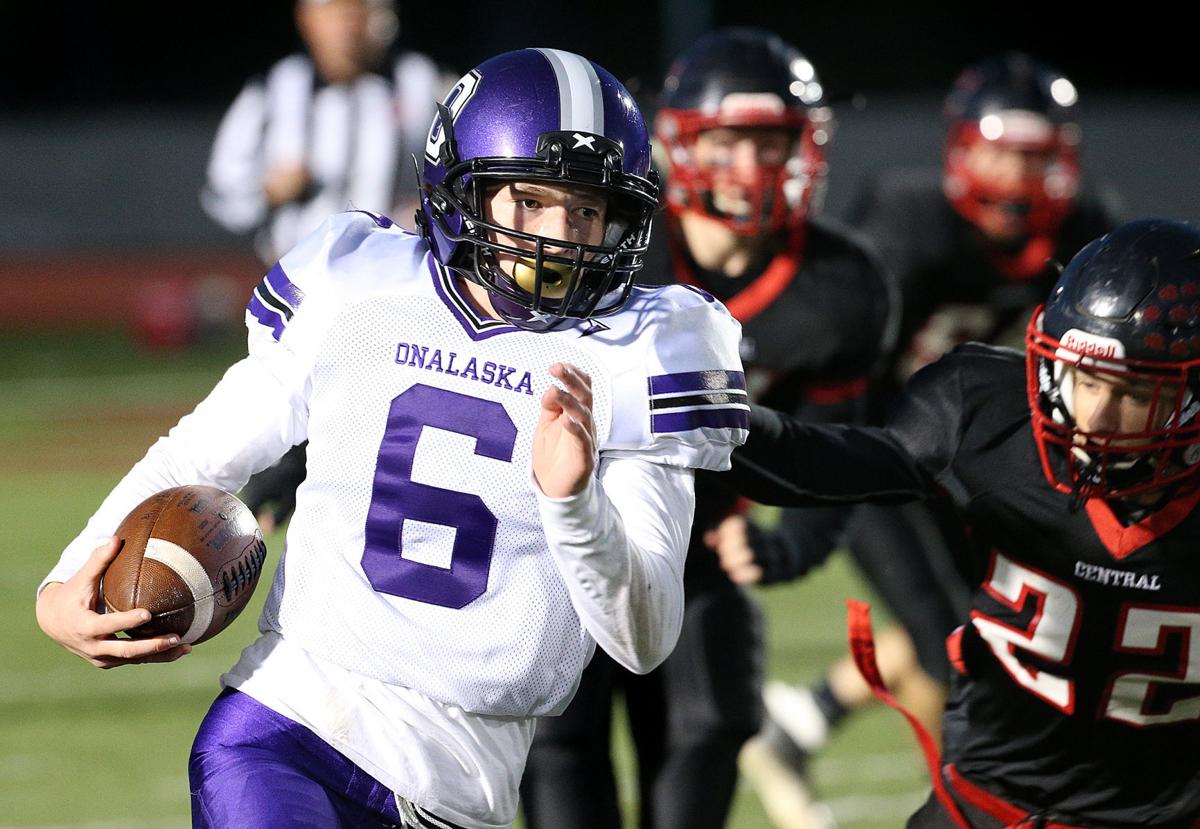 The thought of having a spring football season didn't appeal to Onalaska High School football coach Tom Yashinsky.
But he also knew how difficult it might be to get started with a fall season and how much harder it would be on top of that to finish one.
The end decision by Yashinsky and Onalaska administrators was to take the chance and provide a controlled environment — as controlled as it can be — that leads to a season now instead of waiting for one that might not happen. Teams can also switch to the seven-game alternative season in the spring if they do not complete 50 percent of their fall schedule.
"I'd rather play four games in the fall than seven in the spring," Yashinsky said. "I just think the spring is going to be too hard with all of the factors involved."
Those factors include — but aren't limited to — finding fields to play on in questionable weather, time for lower levels of the program to play and an overlap of sports on the schedule. Traditional spring sports will begin before the alternative schedule for fall sports ends.
The Hilltoppers are moving forward after Central and Logan did away with fall sports altogether and hope to see more MVC schools follow the same path. Yashinsky's team will need that in order to piece together a schedule with Eau Claire schools and others in the Madison area pushing the season back.
He hopes to play games against Holmen, Sparta, Tomah and West Salem, but that depends on their plans. Holmen, Tomah and West Salem will have decisions when their school boards meet Monday. Sparta doesn't have a meeting planned but is moving toward fall football.
The WIAA requires schools to declare for the traditional or alternative season by Sept. 1, and equipment is scheduled to be handed out Sept. 7 for those schools ready to play now. Many of the Coulee Region schools that have chosen to wait own turf fields, making that option a little easier.
The Coulee Conference also seems to be splitting with some of its teams starting in September and others in March. Yashinsky would likely have to line up some games against the active programs at those schools.
Aquinas, Westby and Viroqua appear ready to play, but Altoona, Arcadia, Black River Falls and G-E-T have already declared they will wait. The Dairyland Conference has opted to play six conference games this fall but pushed back its starting football date one week to Sept. 14.
"Competitively, you have to look at this (season) as getting kids games," Yashinsky said. "I think school size goes out the window, and you find teams that want to play. If a school is that much bigger at that that much of an advantage, you can play the game the right way.
"It might be an opportunity to give seniors that don't get a lot of playing time more playing time. Everyone will be out here for the right reason, and that's to give the kids a positive experience after so much has been taken away from them."
Yashinsky said he thought it was important to give students hope in the fall that something could be done after having last spring taken away. One major factor in being able to provide that was the elimination of the COVID-19 compass by the La Crosse County Health Department.
Requirements attached to the compass made football nearly impossible, and while there are still plenty of precautions to be taken, it made returning more realistic.
"It made us want to push forward and see what we could do," Yashinsky said. "It could still all be pulled out from under us, but at least we have some hope, and I'm very thankful that our district is on board with pushing forward.
"We'll be doing everything in the absolute safest way we can and take every precaution that is suggested for us to take. If kids get games, it will be a success."
Be the first to know
Get local news delivered to your inbox!