Just like last season, the MVC football champion will be crowned in Week 9.
And just like last season, the two teams involved in tonight's fight are from Onalaska and West Salem — but in reversed roles.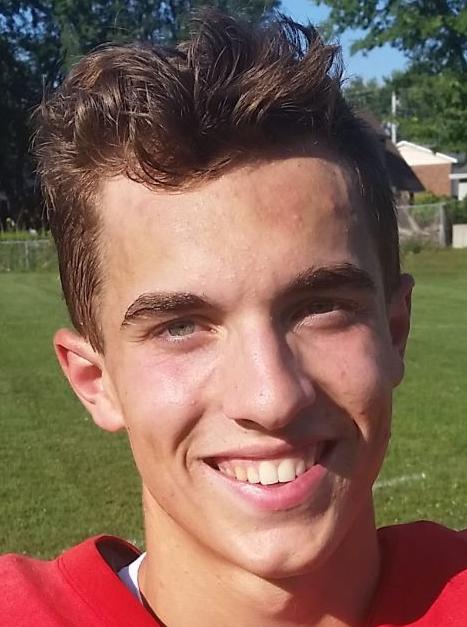 The Panthers were fighting for a tie of the title last year, but they have already assured themselves a share this time with a 7-1 overall record and 6-0 conference mark.
The Hilltoppers (7-1, 5-1), who had no worse than a share going into last year's meeting, are now fighting to force the tie when the game kicks off at 7 p.m. at Logan's Swanson Field.
On the outside looking in is Holmen (6-2, 5-1), which needs to beat Sparta and hope for an Onalaska win to get a piece of the championship.
The Hilltoppers, who lost a load of talent from last season, might be playing better than anyone heading into the final game of the regular season, and senior quarterback Noah Skifton is a major reason for that.
Saddled with leading an offense that lost a quarterback who passed for more than 3,400 yards and 44 TDs and three receivers who caught passes for a combined 3,443 yards and 46 touchdowns was Skifton, and he has delivered in every aspect.
The extent to which Onalaska has succeeded may have caught some off guard, and its players used the idea of being underdogs in the eyes of others after winning the title last year as motivation.
"We definitely kind of felt that all year and definitely all offseason," said Skifton, who has an offer from St. Cloud State. "We played with a chip on our shoulder, and at the end of the day we knew what we were capable of. Those guys last year helped showed us the type of work that needed to be put in, to get this done."
The truth is this group of Hilltoppers have often been overlooked throughout their days of wearing the Onalaska purple.
"It means a lot to this group of seniors as a group that has been in the shadows of last year's class for their entire high school careers," Onalaska coach Tom Yashinsky said. "It was a great group of athletes, and no one really talked about this group. We told them that."
This motivated group now finds themselves in contention to be the first Onalaska team to win consecutive titles since 1996 and 1997 with Skifton leading the way.
Skifton was the backup quarterback a season ago and passed for 460 yards in four games — mostly taking fourth-quarter if not second-half snaps.
He made a bigger impact defensively with 33 tackles and six interceptions while starting in the secondary.
He expected the pressure to do more as a senior.
"As soon as the final sound went off last year when we lost in the playoffs, then I knew this was going to be my team," Skifton said. "This whole offseason, we didn't know how we were going to be. But I knew just based on what we've done in the past together that we were going to be just fine.
"It was important for everybody to get motivated and buy into that."
Skifton certainly has been impressive. The senior has a completion percentage of better than 60 percent and has thrown for 1,428 yards, 18 touchdowns and four interceptions. He is also the Hilltoppers' second-leading rusher with 695 yards and eight touchdowns on 73 carries.
It wasn't all easy for Skifton at first. He had a tendency to rely on his legs a bit too much in the beginning.
"That was the thing we had to coach out of him,Yashinsky said. "He's always been one of the fastest players on the field, (and) he always wanted to use his legs prematurely.
"It was just getting him to stay a little bit longer in the pocket to trust his offensive linemen. Once the offensive line got better, he was able to trust them more."
It is that reliable offensive line that has allowed Skifton and the rest of the skill players to relax and do what they do best. With senior left tackle Parker Clark and seniors Jared Verdon and Austin Hayes returning from injuries, this unit has come together.
They will still have their hands full moving the ball consistently against the Panthers, who have shut out four opponents and held another to six points.
West Salem has been led by a similar quarterback in Ryan Beirne, who has passed for 919 yards and 10 touchdowns and rushed for 463 and three scores. Beirne has also kicked five field goals and made 23 of 24 extra points.
Teammate Brendan Holt has helped ease the pressure from Beirne's shoulders with 1,071 rushing yards and nine TDs.
"The good thing about playing a kid like (Beirne) is that he saves you about 15 minutes of practice because you don't have to work on kick return because we know he's going to kick it into the end zone," Yashinsky said. "We need to use that extra 15 minutes to prepare for him as a quarterback because he's tough.
"You keep him in the pocket (and) he's a good passer, and then you move out of the pocket he can beat you with his legs. He's a special player. He's just one of those kids that can do it all."
---
Photos: 2017 high school football season in the La Crosse area