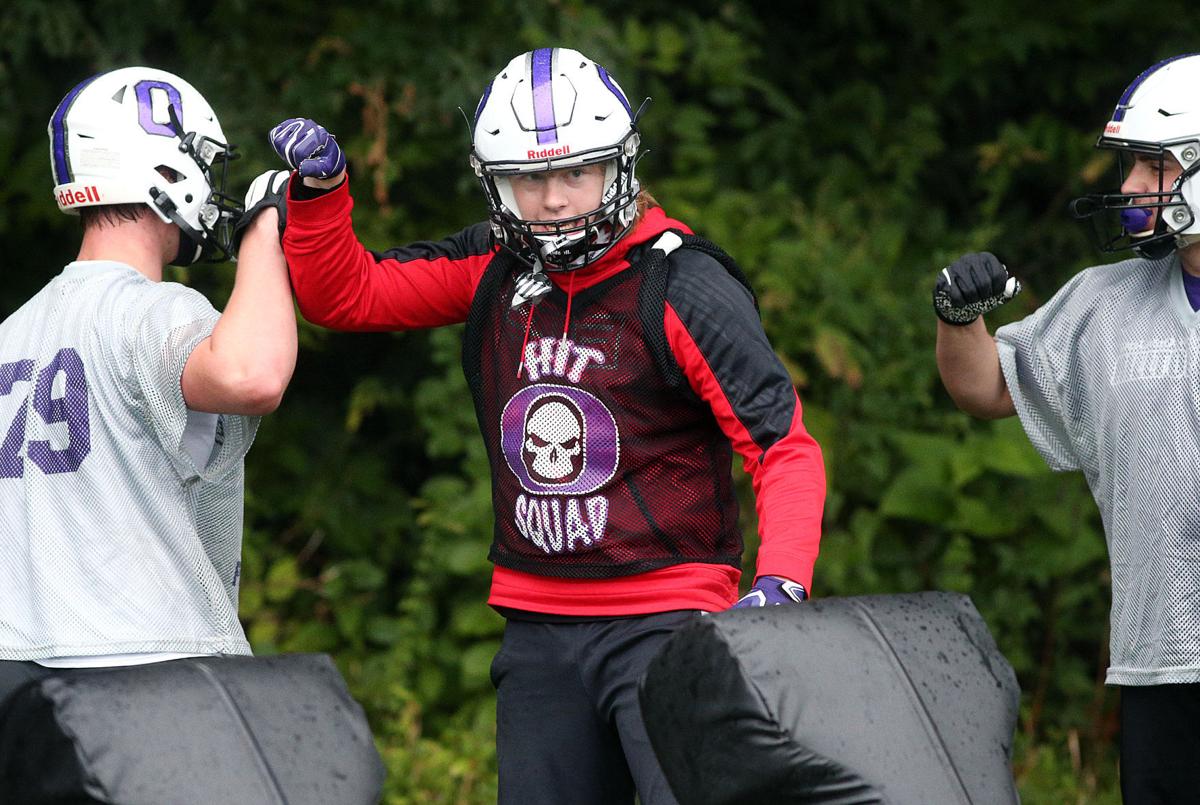 ONALASKA — In some ways, Colton Hougom is more like a running back. Or maybe a wide receiver.
For one, the Onalaska High School football senior loves the open field and gaining speed as he races toward his goal.
But Hougom is the Hilltoppers' left tackle, and his goal isn't reaching the end zone. It's taking care of an unsuspecting defender.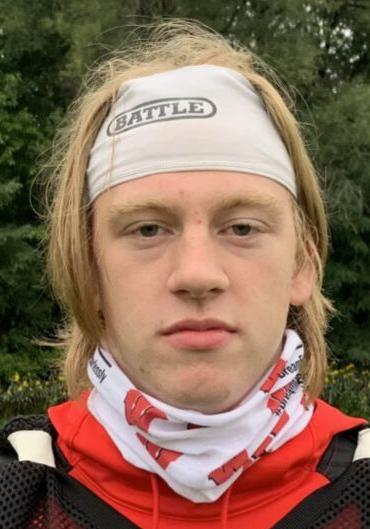 "My favorite play from last year was the Hudson screen. I loved it," Hougom said. "I got to build a run at a safety and just have a free hit on him. And that was awesome."
"He's nasty, he likes to get after it. Kid's just got a mean streak," Onalaska coach Tom Yashinsky said. "Great kid off the field, but in between those lines, he's just got an attitude about him that you like."
That helped Hougom earn All-MVC first-team honors a season ago, and all signs point to the 6-foot-3, 240-pound lineman only improving on that performance this year.
Part of what makes Hougom so effective is his athleticism. His frame and build isn't that of a stereotypical lineman — it's more comparable to that of a tight end — and he plays hockey for the Onalaska co-op.
His footwork and speed have only improved since his first varsity start as a sophomore, as is evident by his ability to get downfield on screens, and he's become a better pass-blocker as he's added weight.
Although his skill set is already impressive, Hougom expects to take another leap forward after a strong offseason despite the COVID-19 pandemic.
The Hilltoppers' offseason workouts were extremely limited because of the virus, so Hougom took matters into his own hands by buying his own set of weights and setting up a space in his garage to lift.
Hougom said he worked out about two and a half hours every day, starting with an hour focused on increasing his speed. He's cut his 40-yard time from 5.3 seconds to 4.92 while increasing his broad jump by a foot and a half. He's also added about 20 pounds, which could make him more effective off the snap.
"From last year to this year, I think what's going to help me is my speed and my power," Hougom said. "Last year, my biggest problem was moving a guy off the line with that first hit. Well, now I think I've got some power. I'm going to be able to move kids all year."
Of course, Hougom can't do it all by himself on the line, but Onalaska returns three more starters from a group that paved the way for 197 rushing yards per game last season: Greyson Thogmartin, Kaleb Yang and Sam Wallace. Erik Franke at center is the lone newcomer.
"Our offensive line is a solid unit," Hougom said. "And last year we worked (together) a lot — Erik was our backup center — so every day for practice, he'd be working with our starting O-line, so it's really nothing new for him. He's just put on 40 pounds since last year."
That experience should make for a simple transition for quarterback Ayden Larson and running back Micheal Savarin, who are likely to replace Austin Larson and Nathan Lubinsky, who graduated.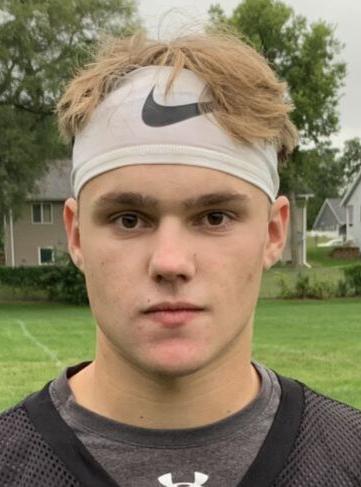 "They're going to make it so easy for us," Ayden Larson said. "I mean, last year, we had Lubinsky and the O-line — most of them started, we lost one guy — and we ran over people. So I expect we're going to do that again this year."
Hougom has similar expectations, and a repeat of his junior year could further boost his recruiting prospects.
Hougom has heard from a number of programs — UW-La Crosse, St. Thomas, Minnesota-Duluth and Bemidji State among them — though the pandemic has made the process a bit more difficult. But he's grateful he's able to play this fall instead of next spring so he can showcase himself to coaching staffs.
"A lot of these coaches have texted me, saying they're going to try to be at as many games as they can, which is awesome for me," Hougom said. "I really didn't have a chance to show myself this spring. I was planning on going to combines and a bunch of football camps that I signed up for, but COVID ruined it all."
But at this point, Hougom isn't worried about picking a school. He's just happy to be back on the field.
"I actually showed up yesterday an hour and a half early," he said. "It was awesome just putting that helmet on. We've got music. It's just a party out here. I cannot wait to get to Friday nights."
Be the first to know
Get local news delivered to your inbox!